OUR WORKS
Patios
Connect with family and friends in an outdoor living space just steps away from your door and miles away from the world's distractions. Mighty Pavers can design an extraordinary patio from your own ideas and vision - or create a completely customized patio based on our expertise.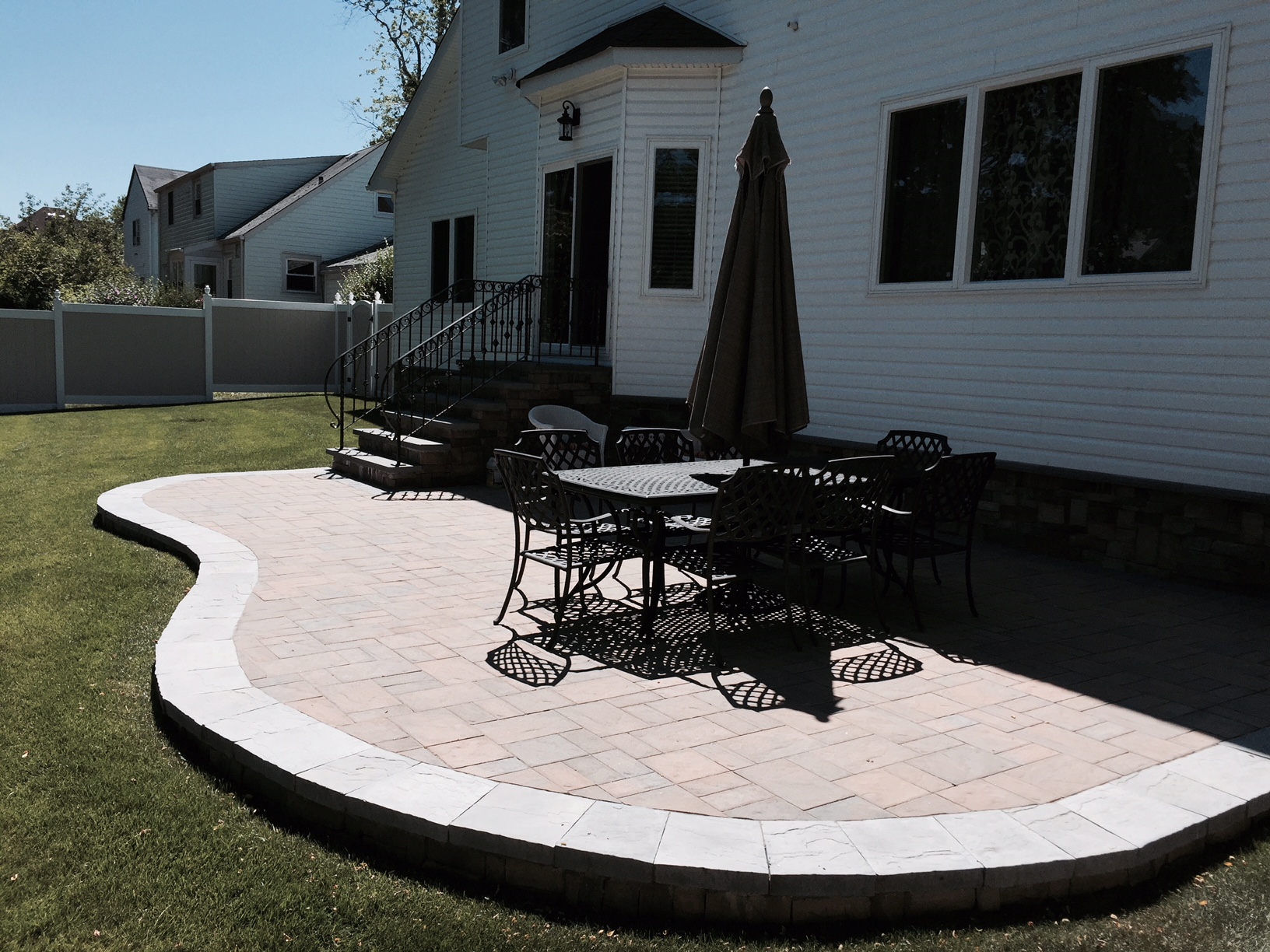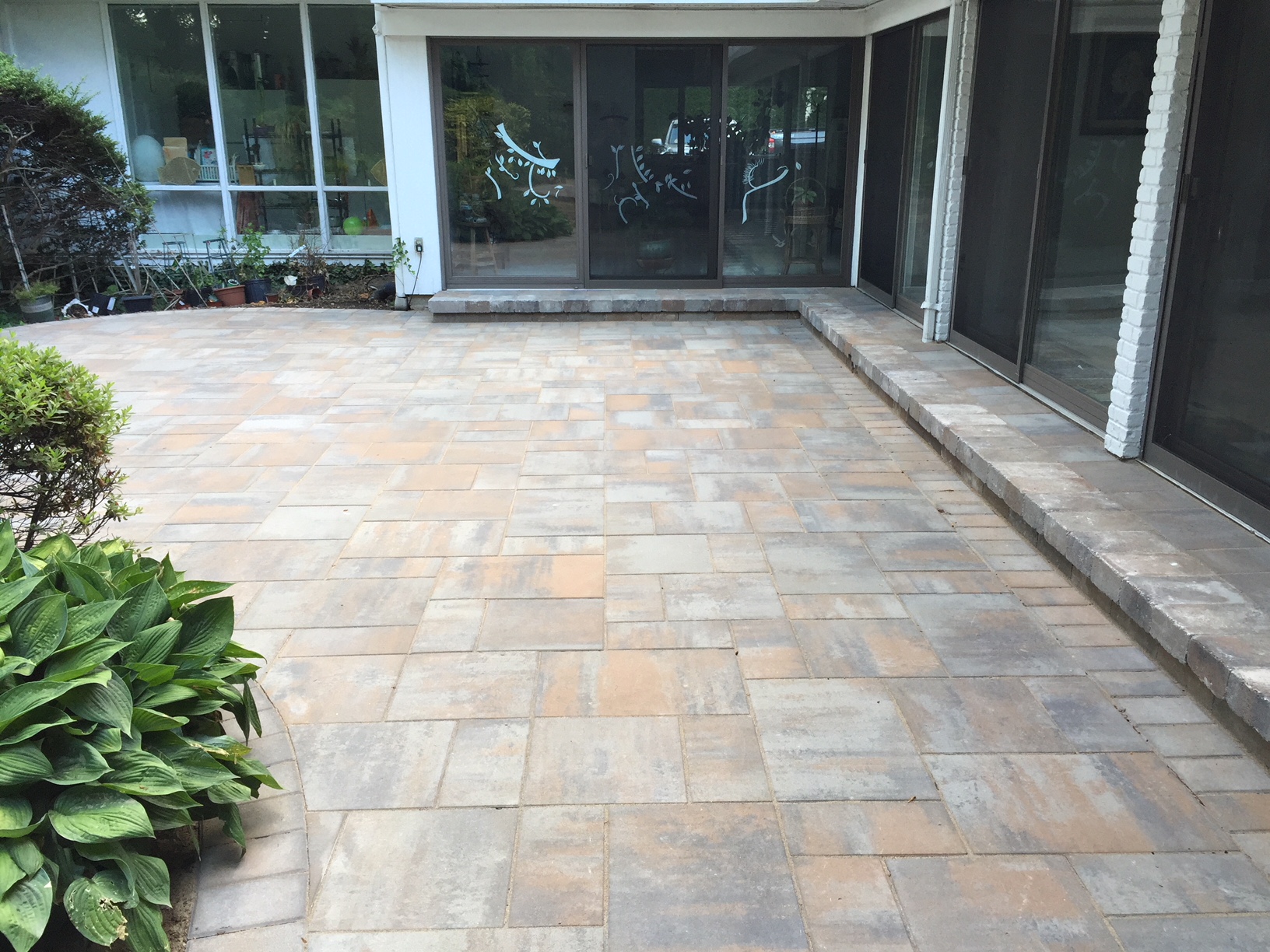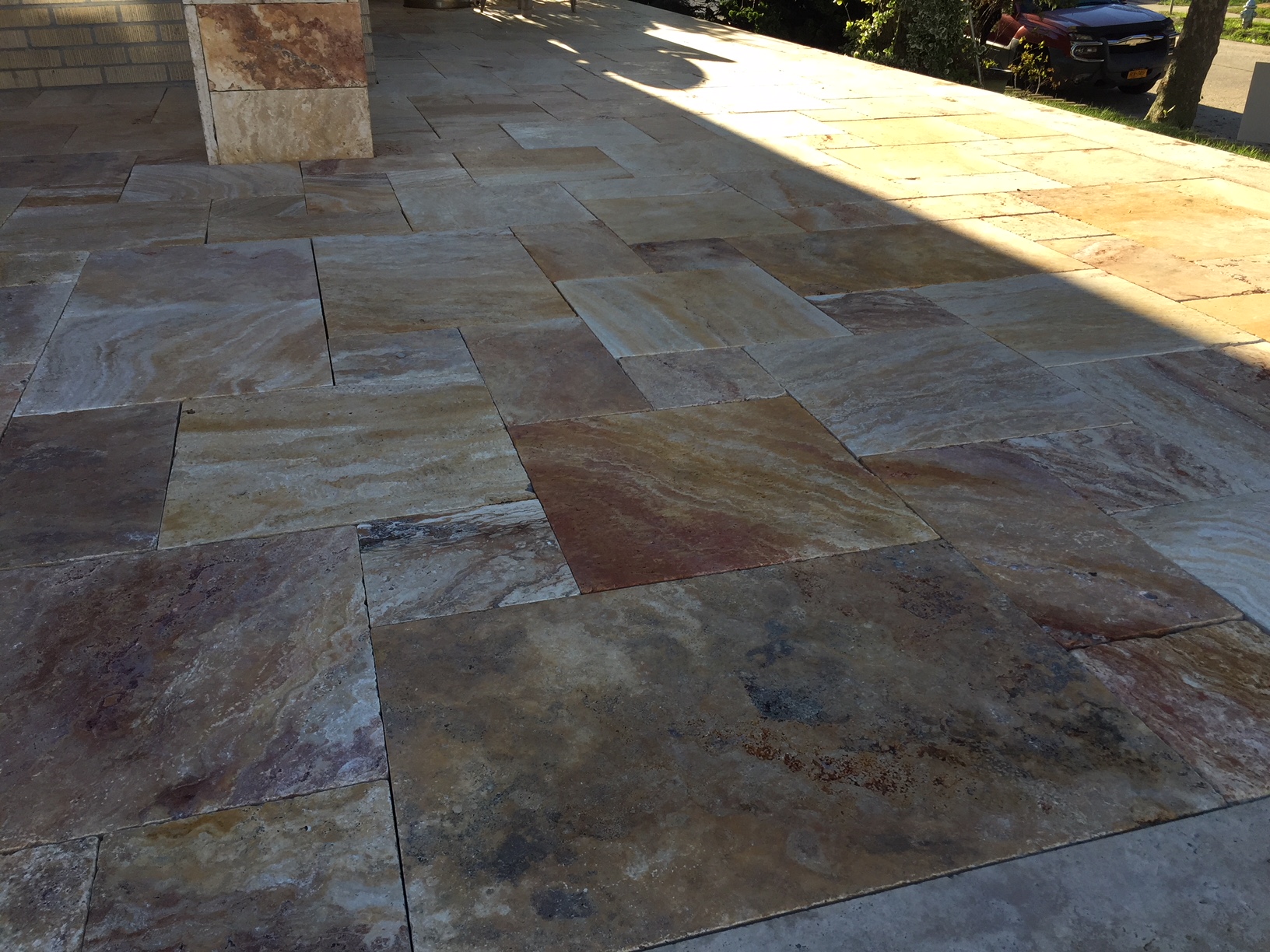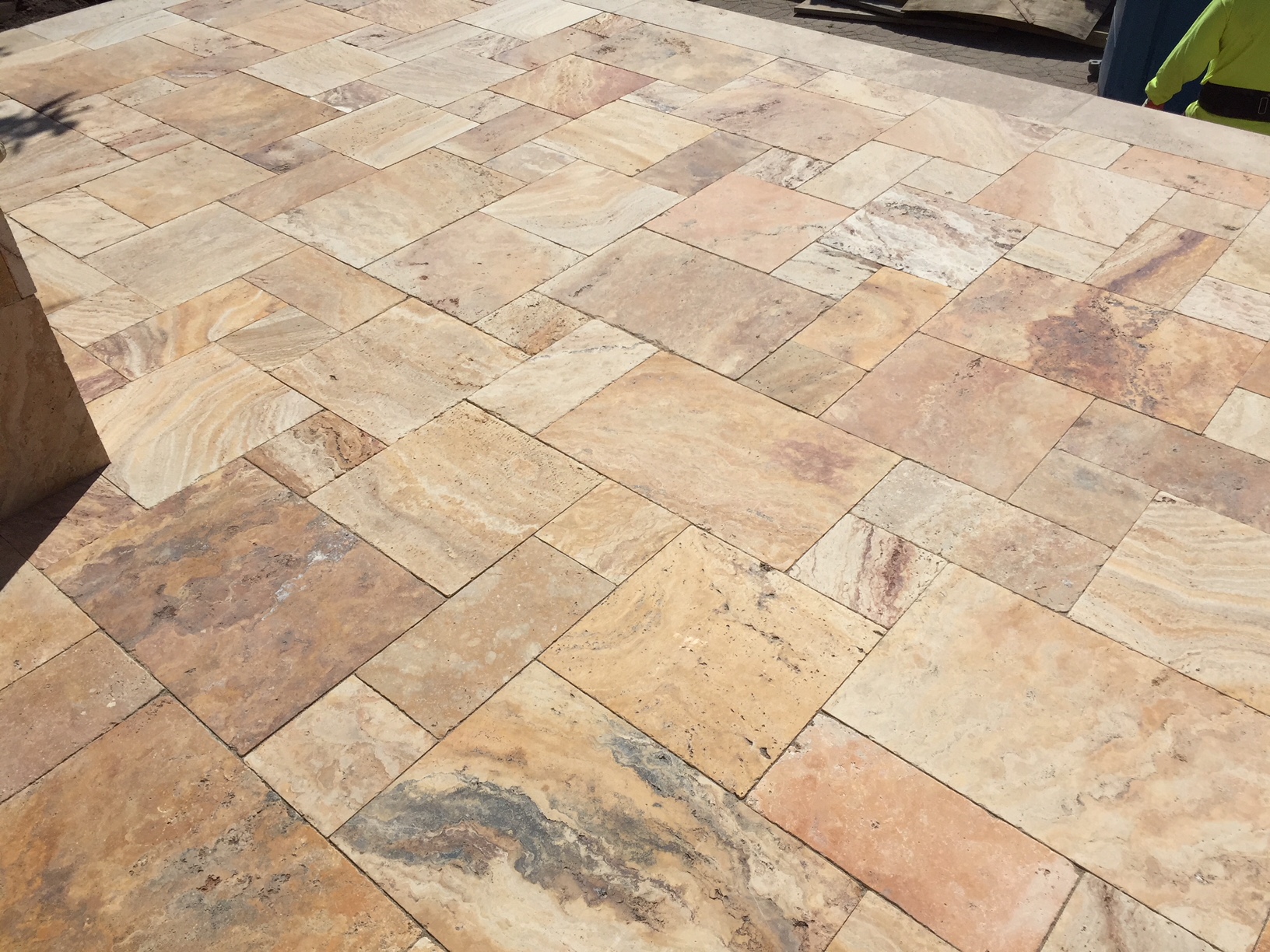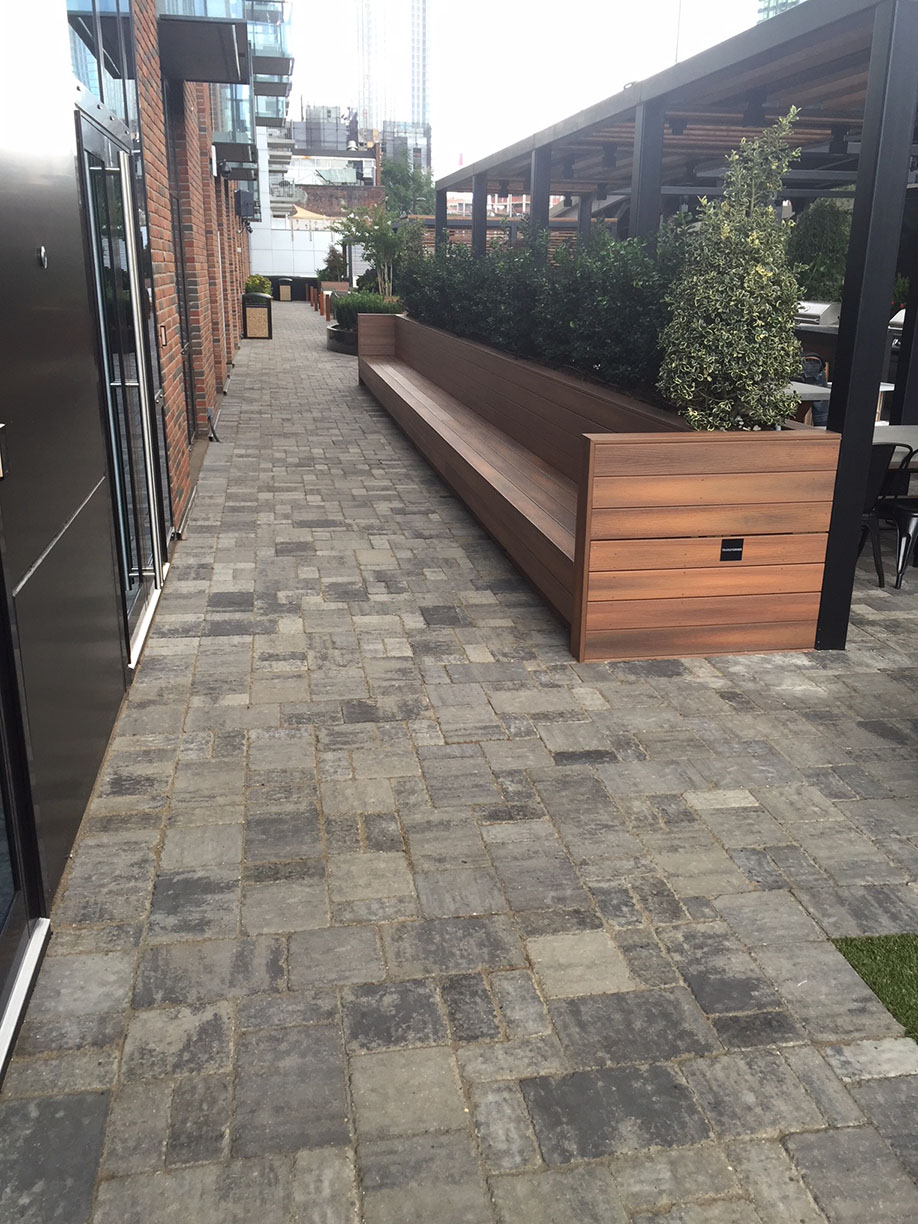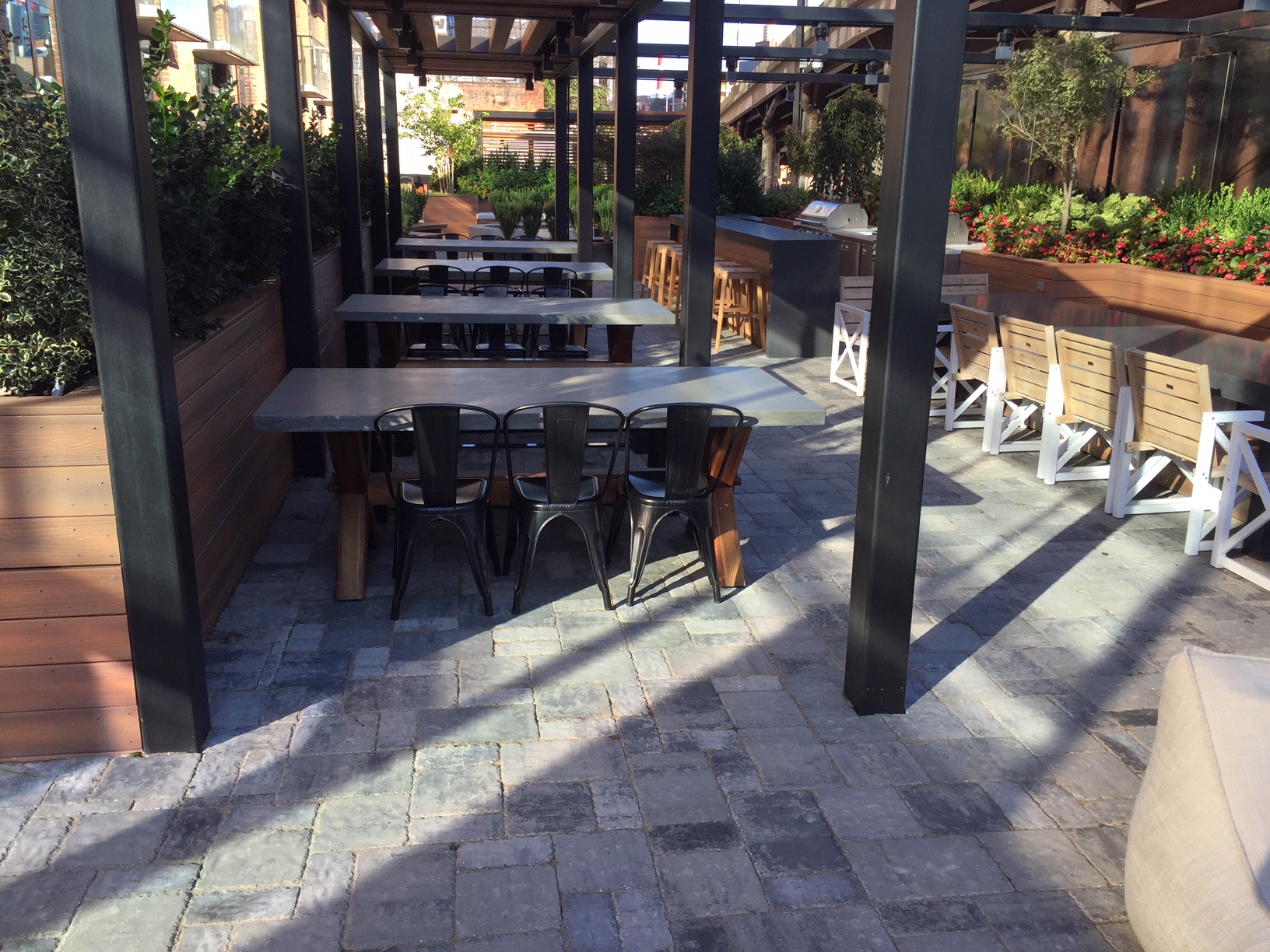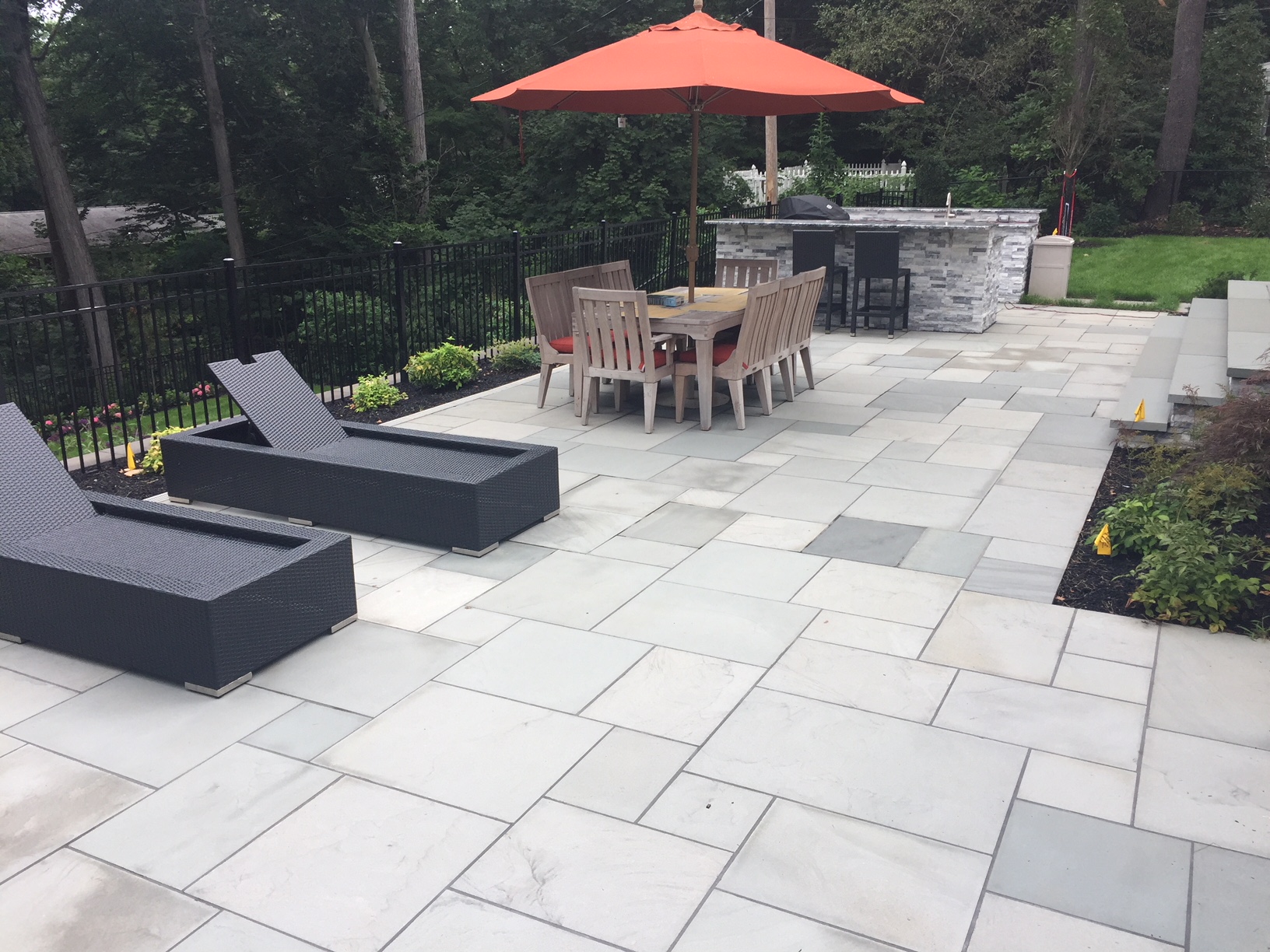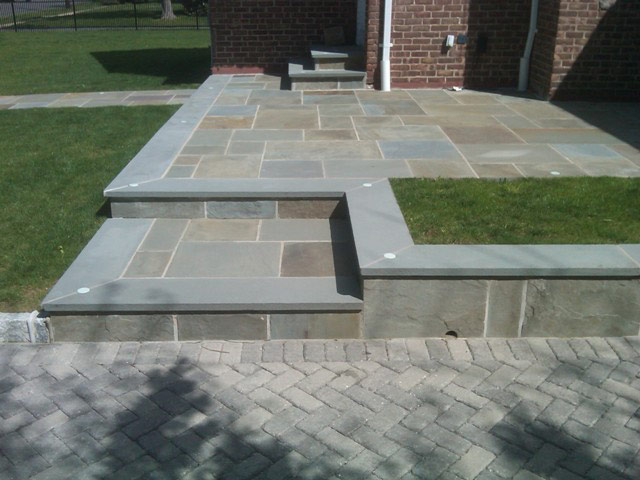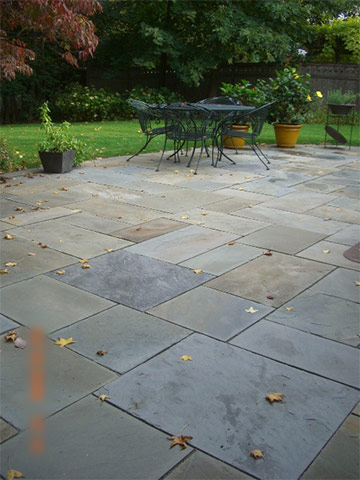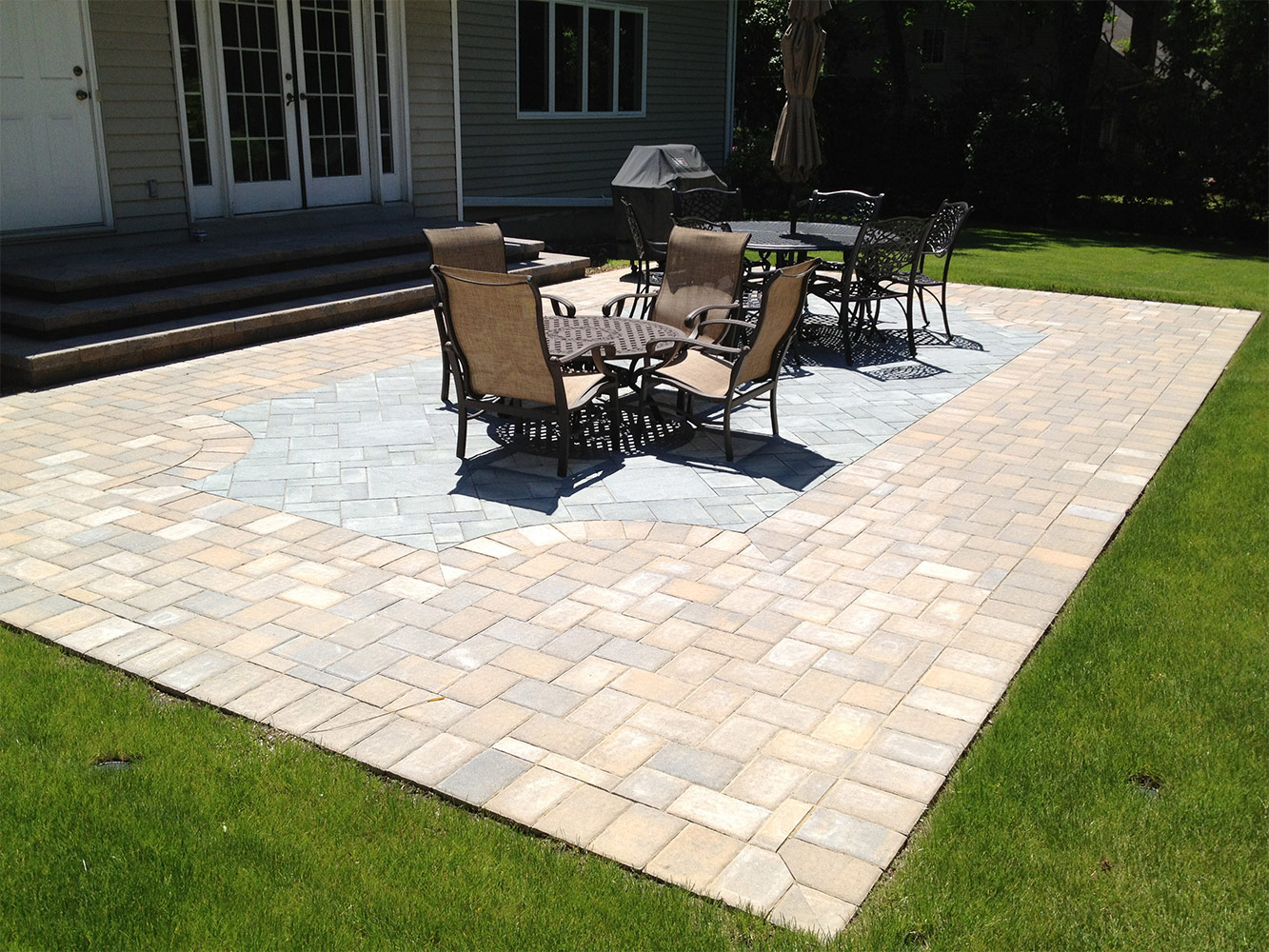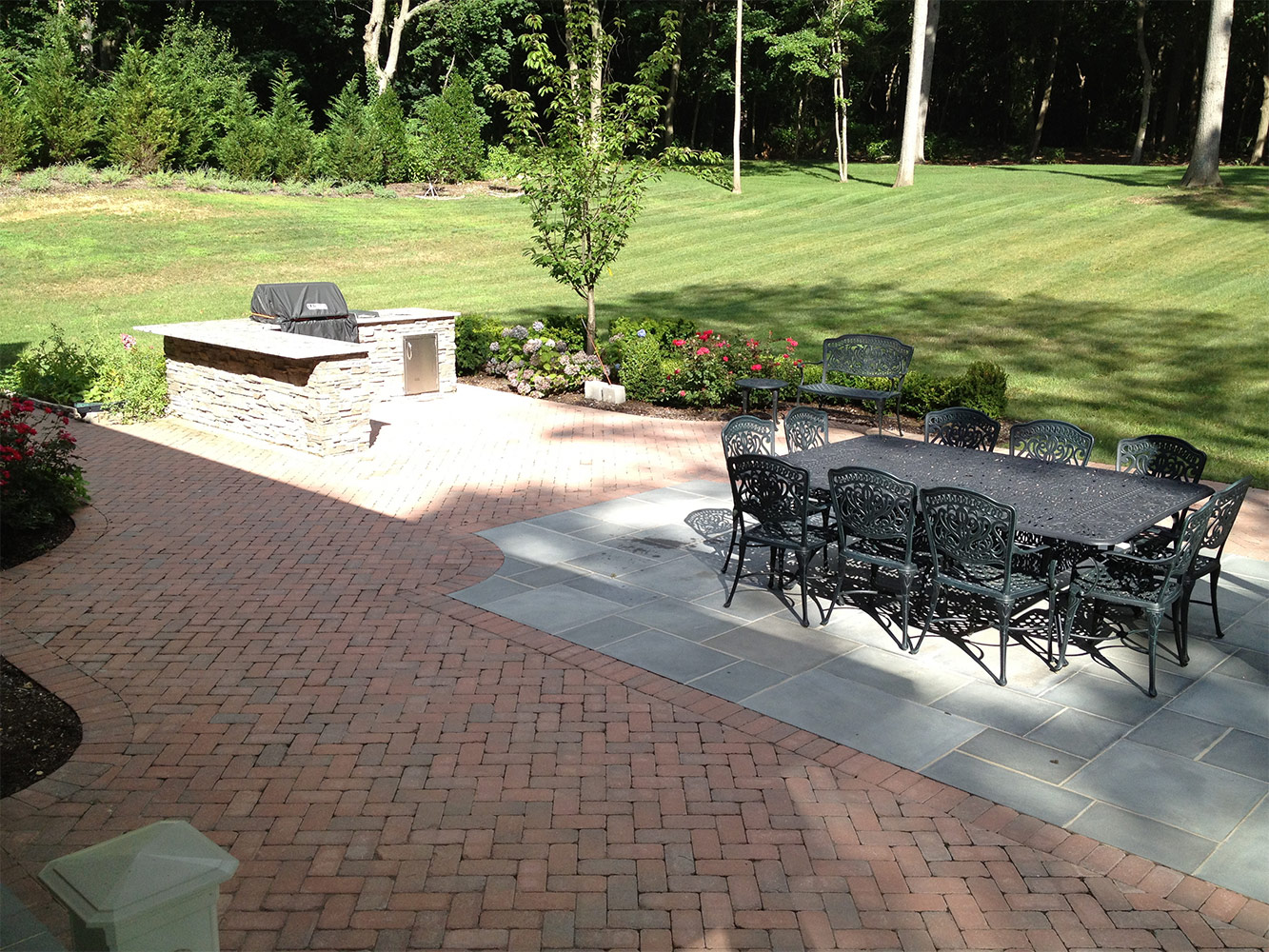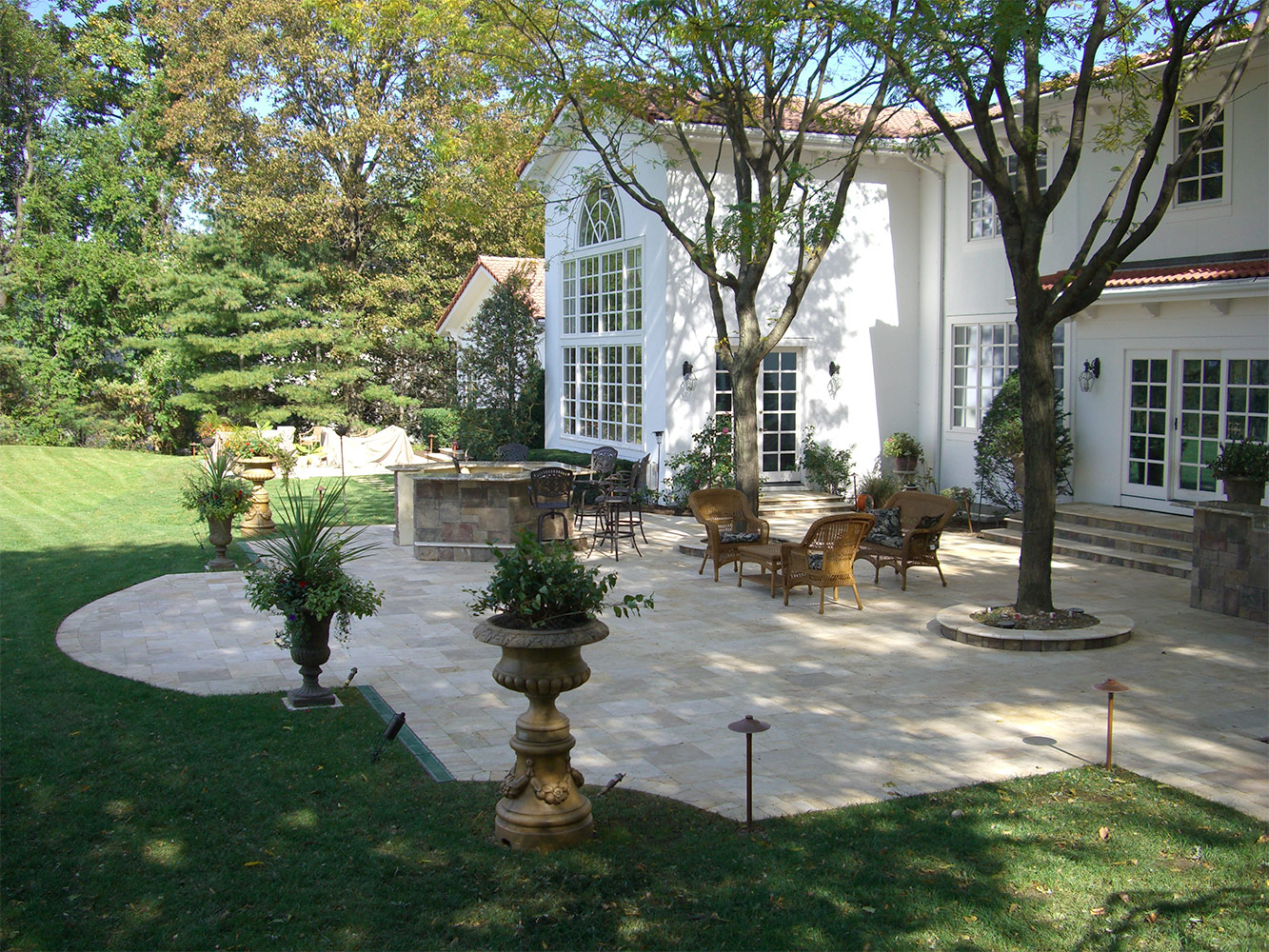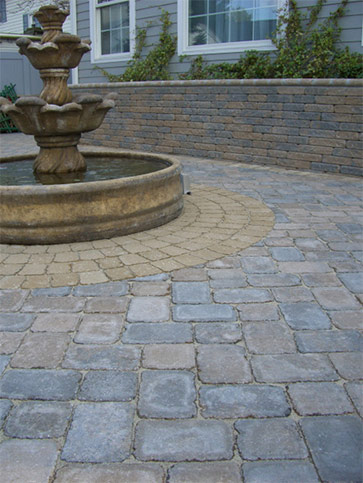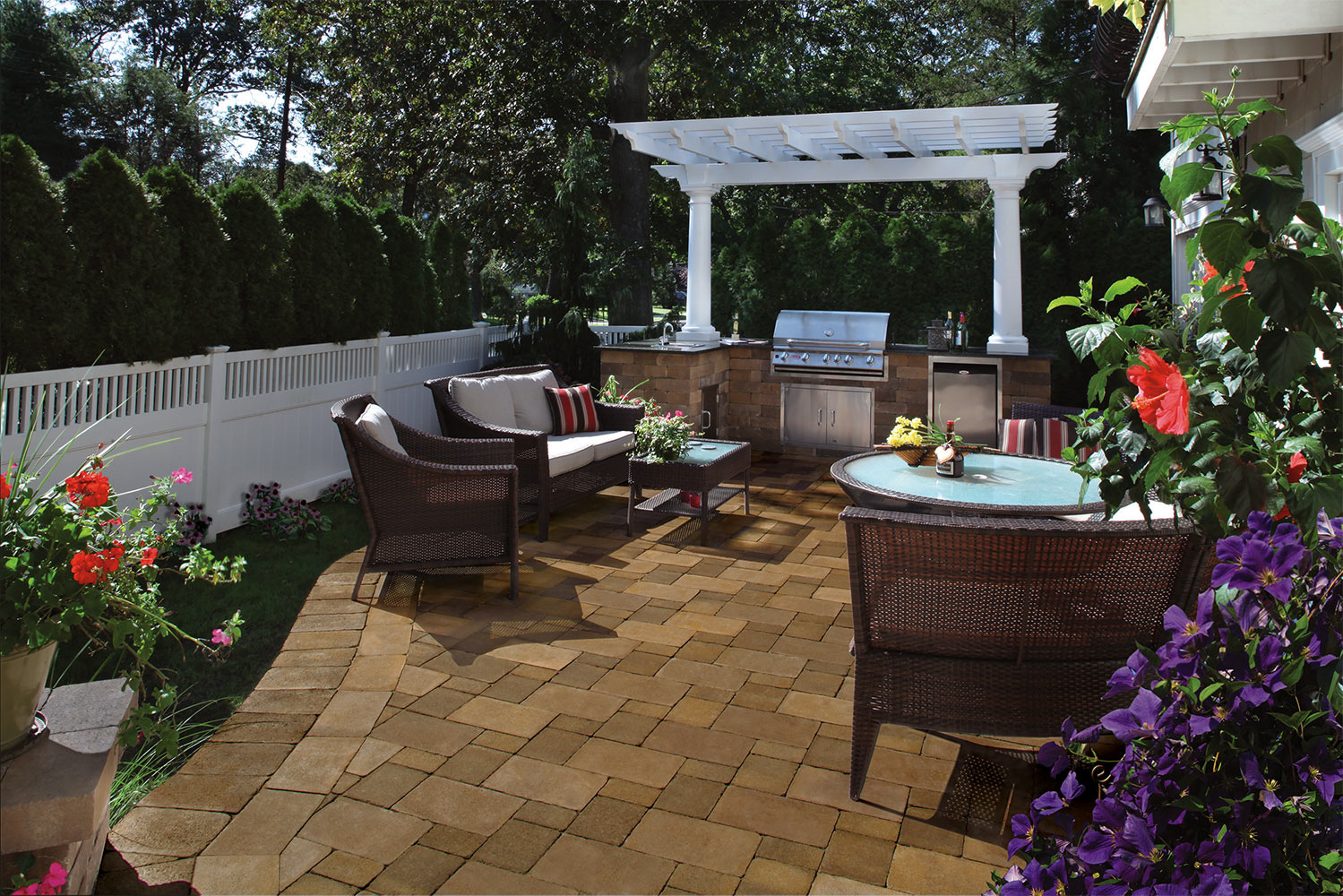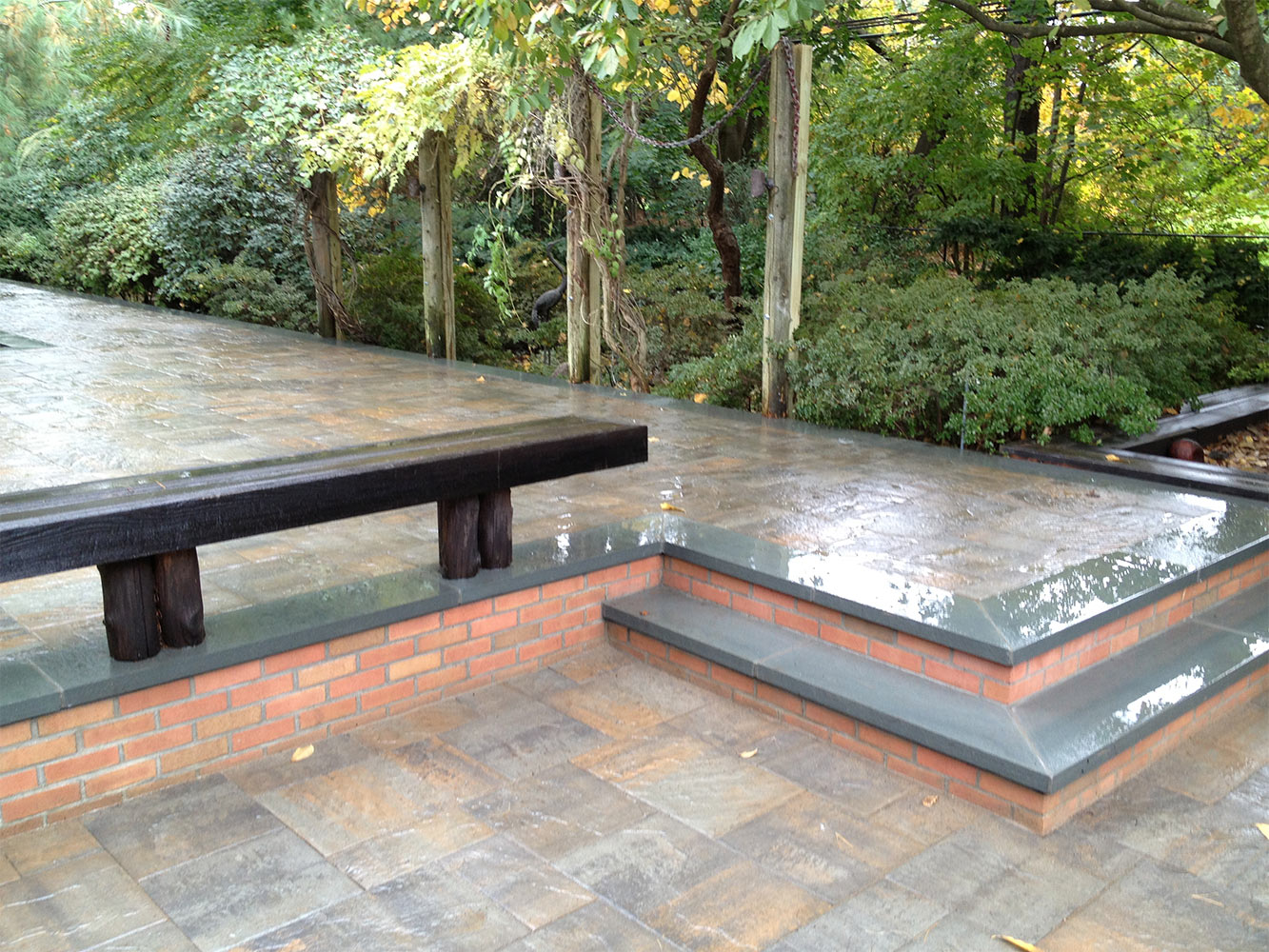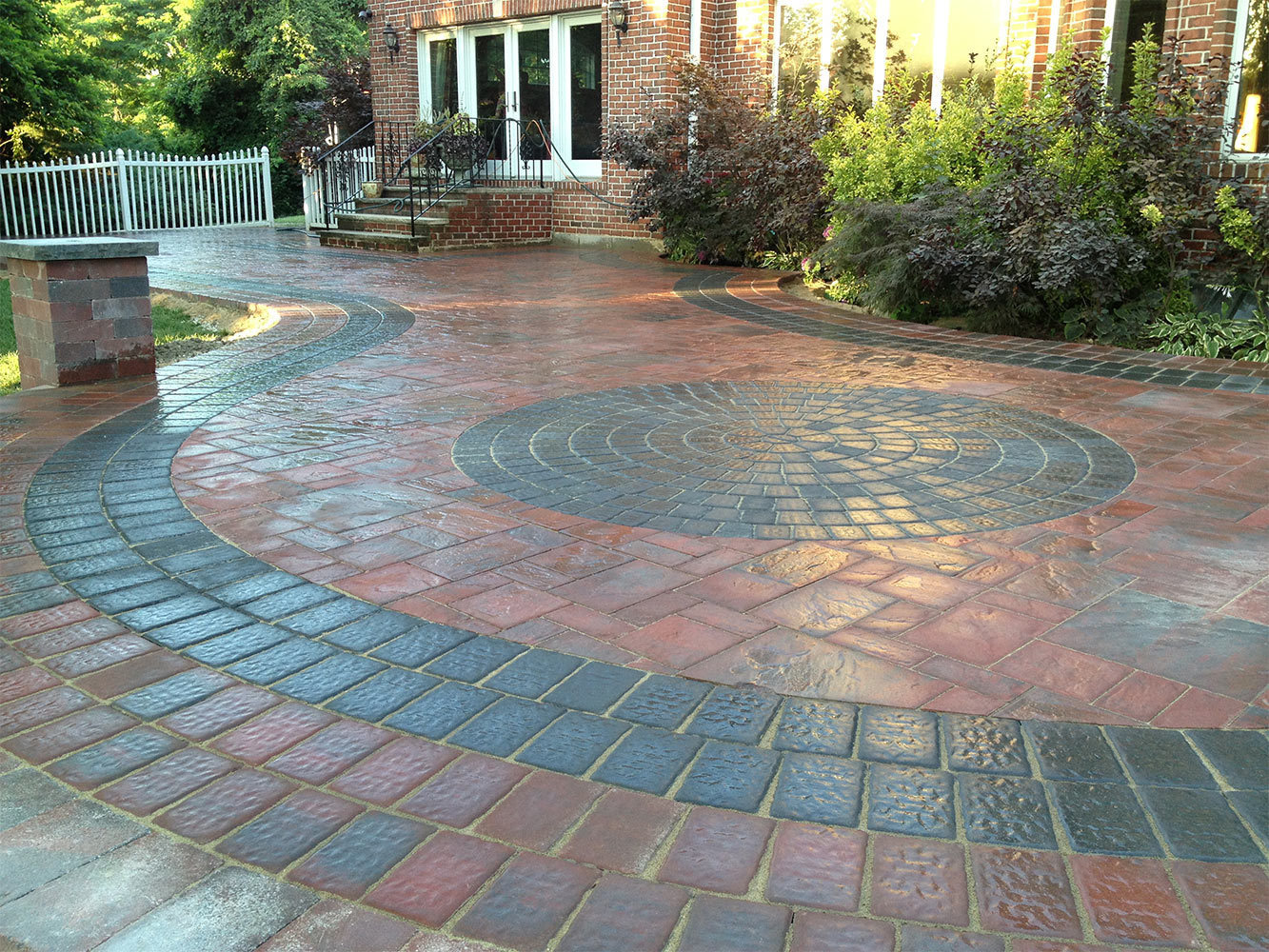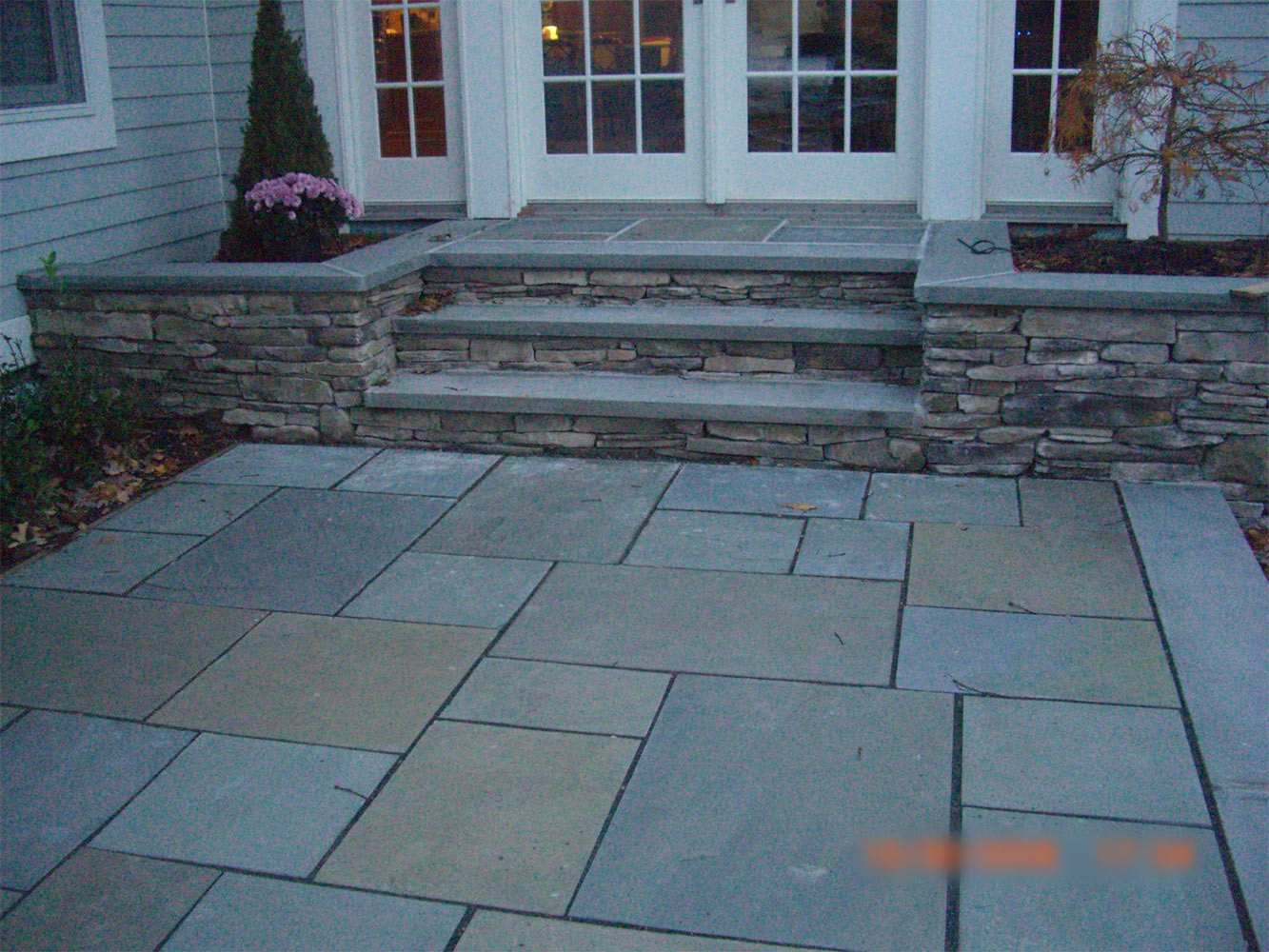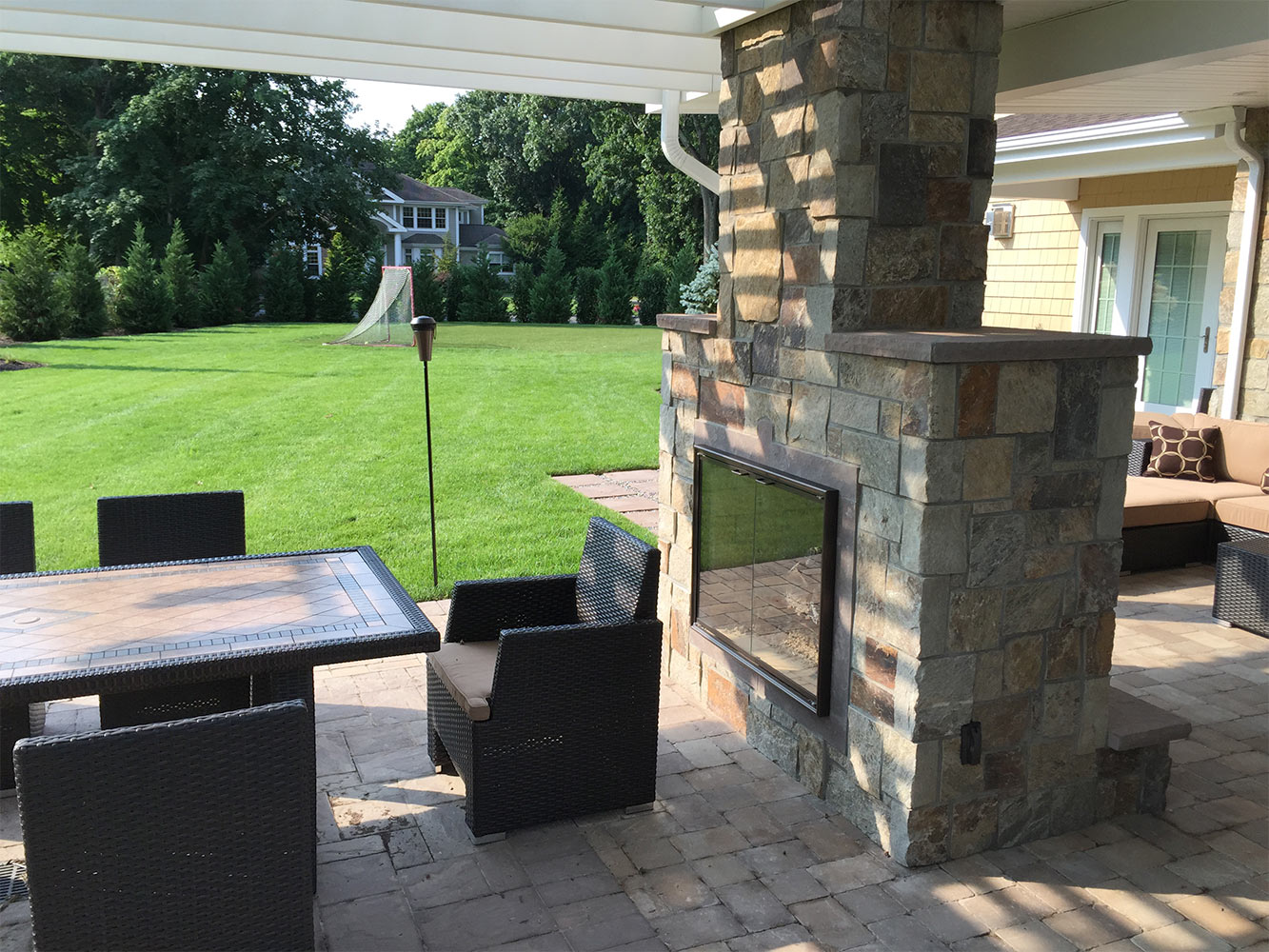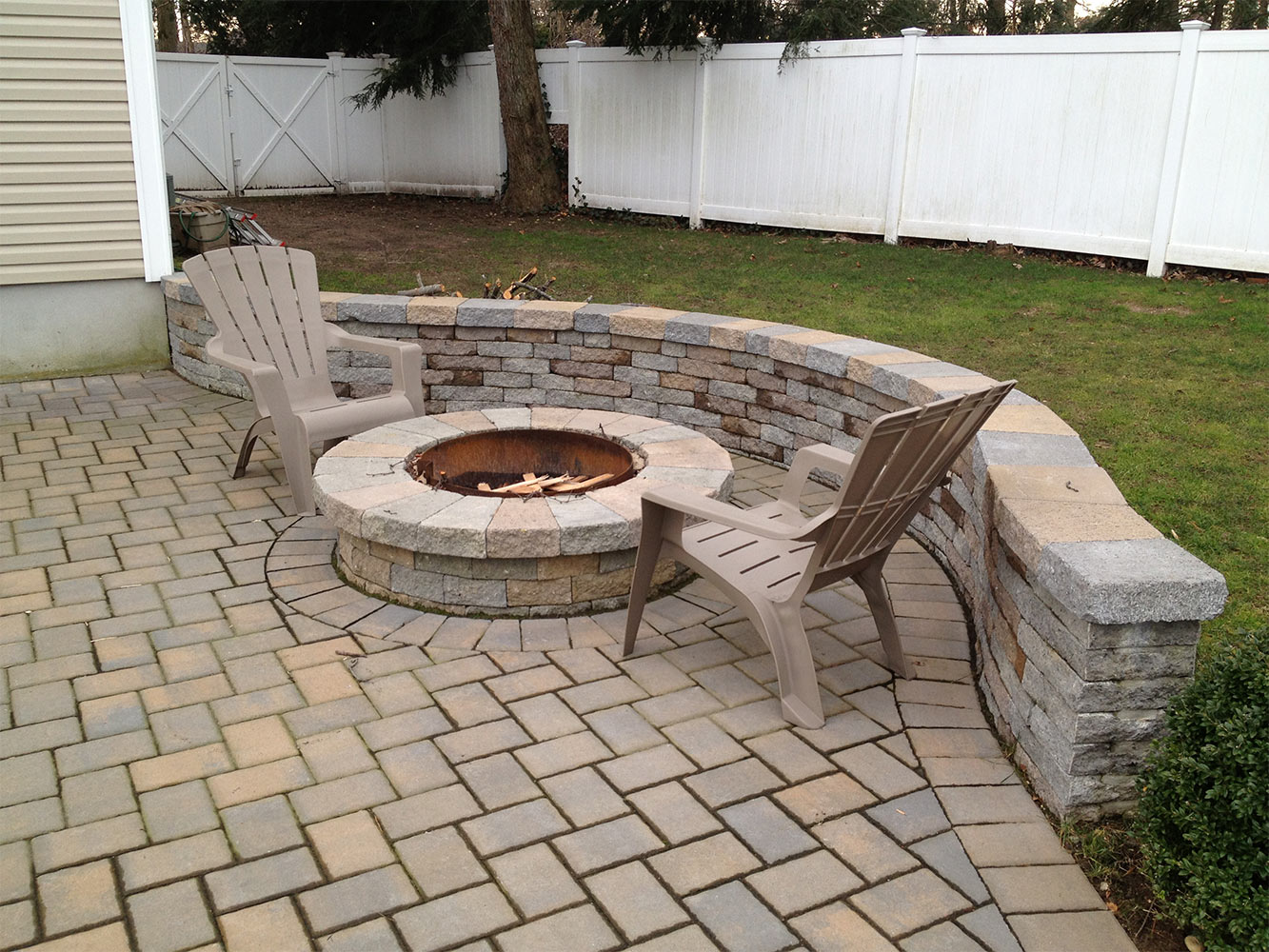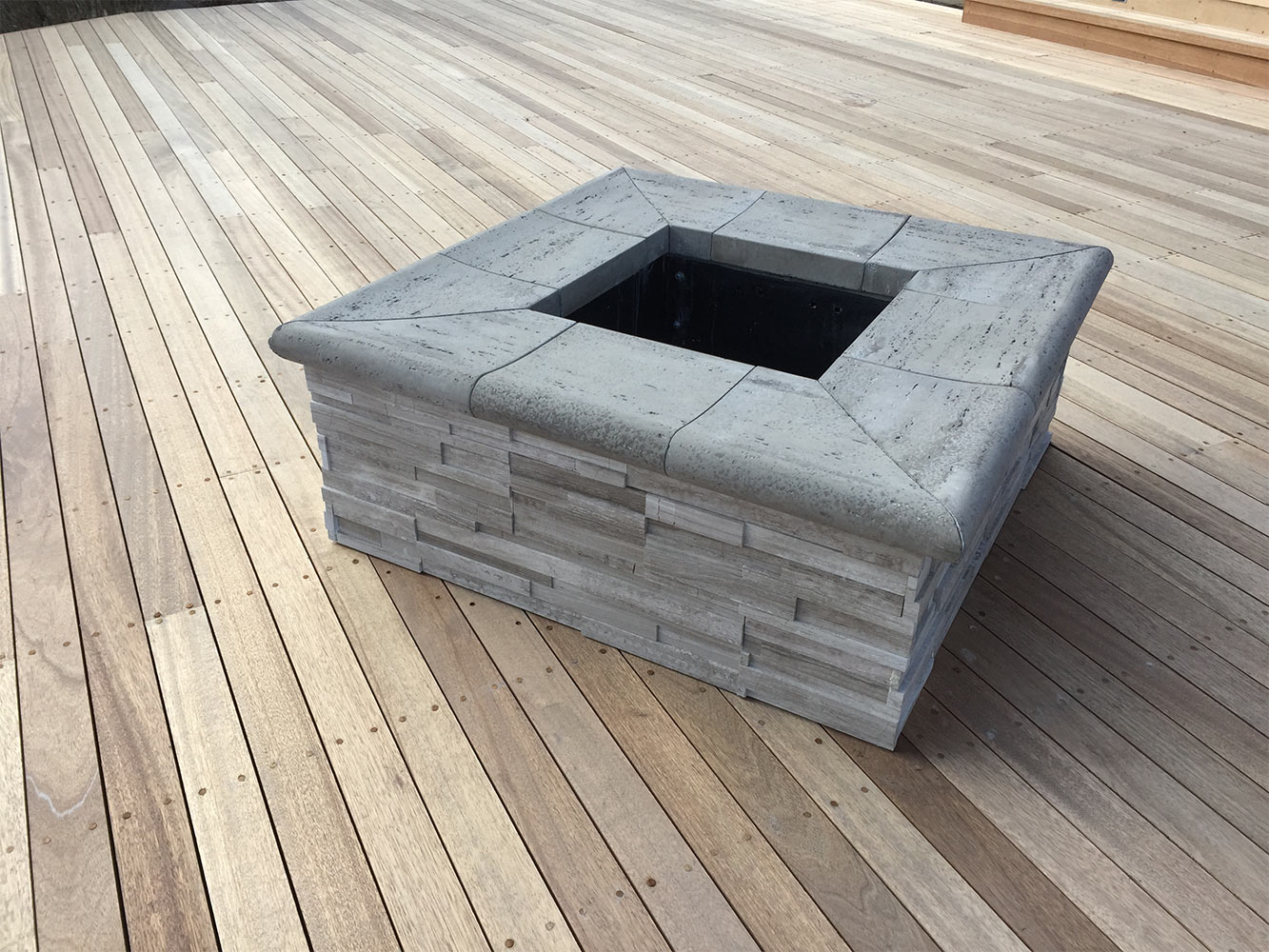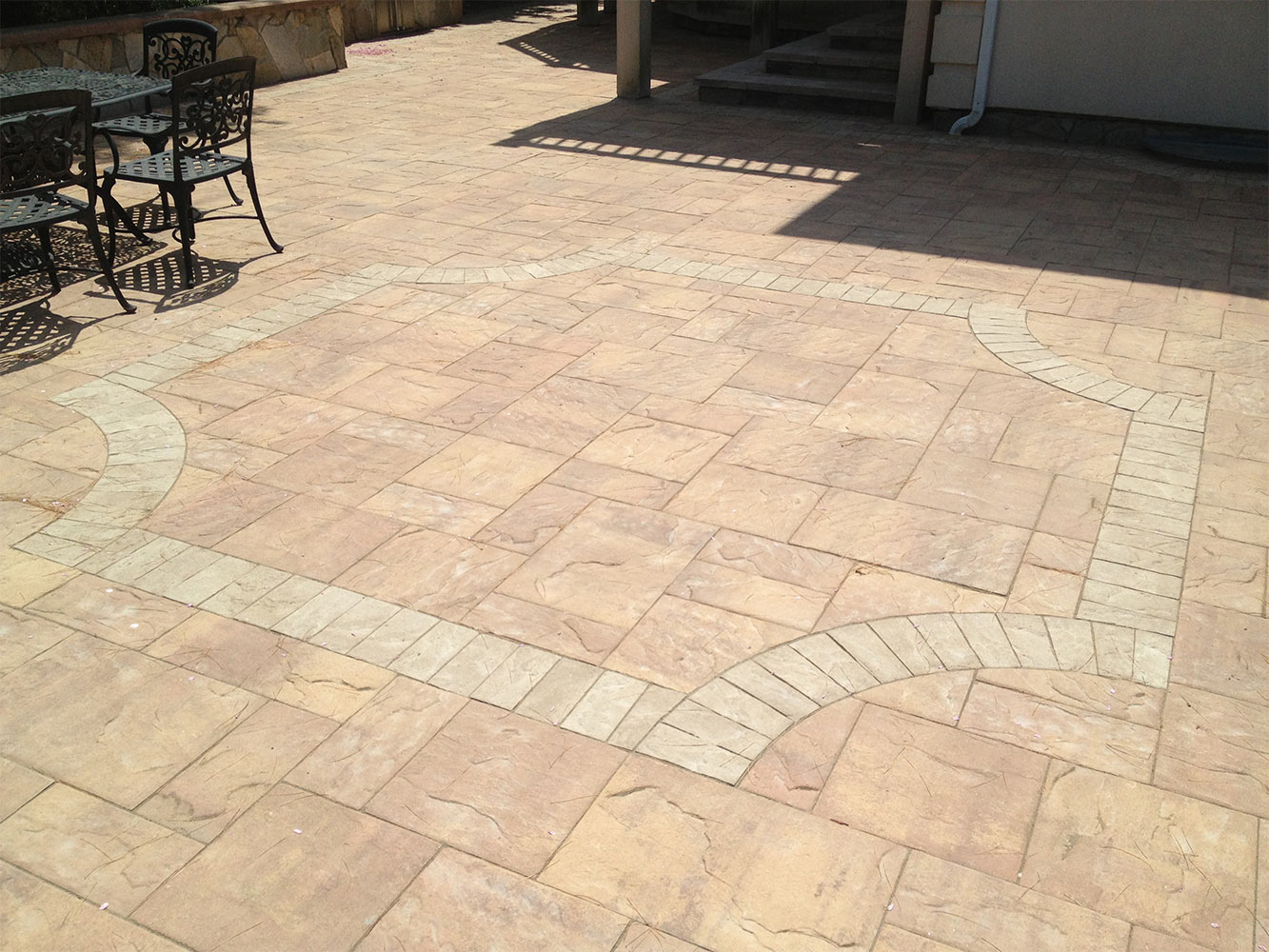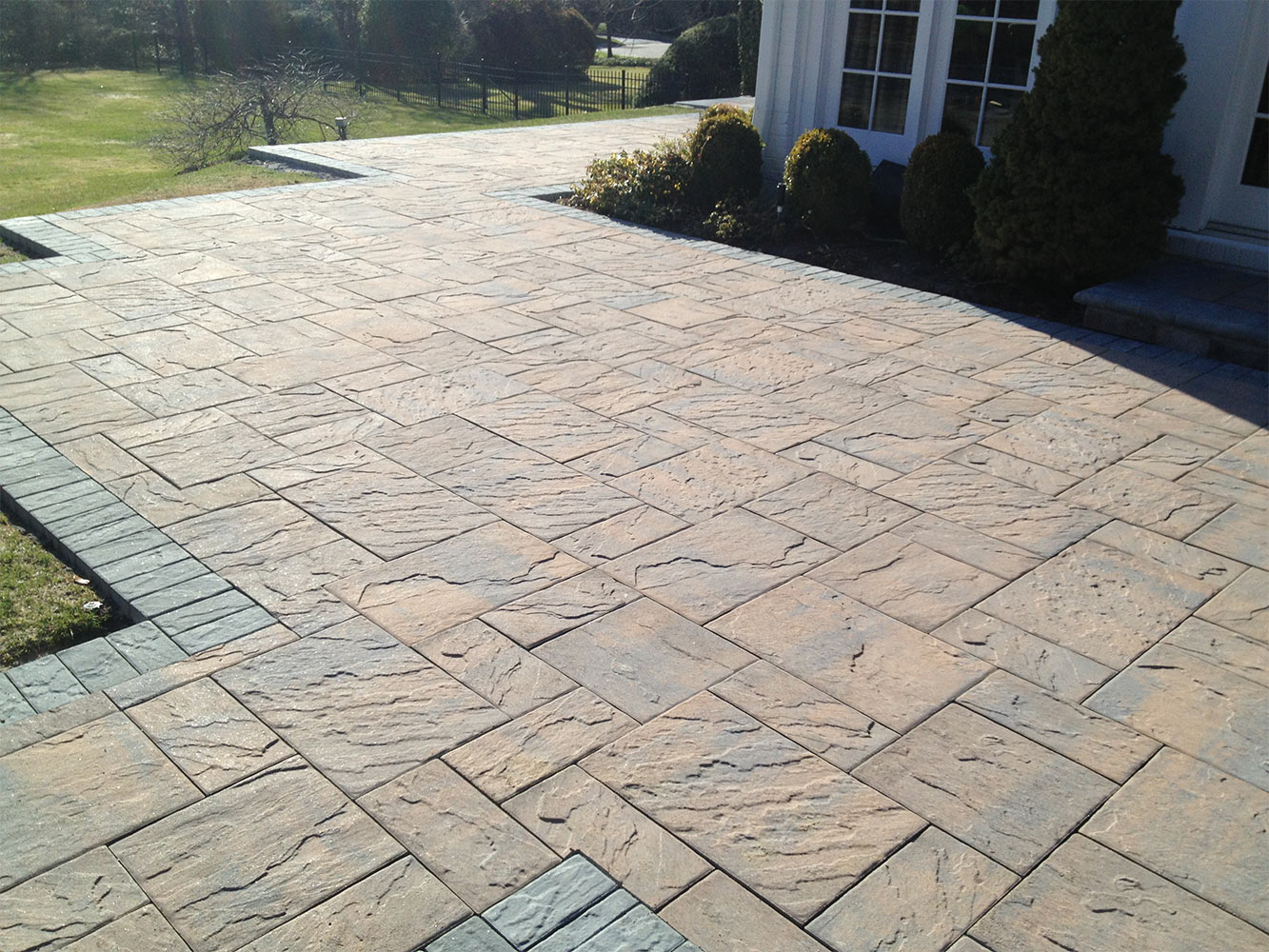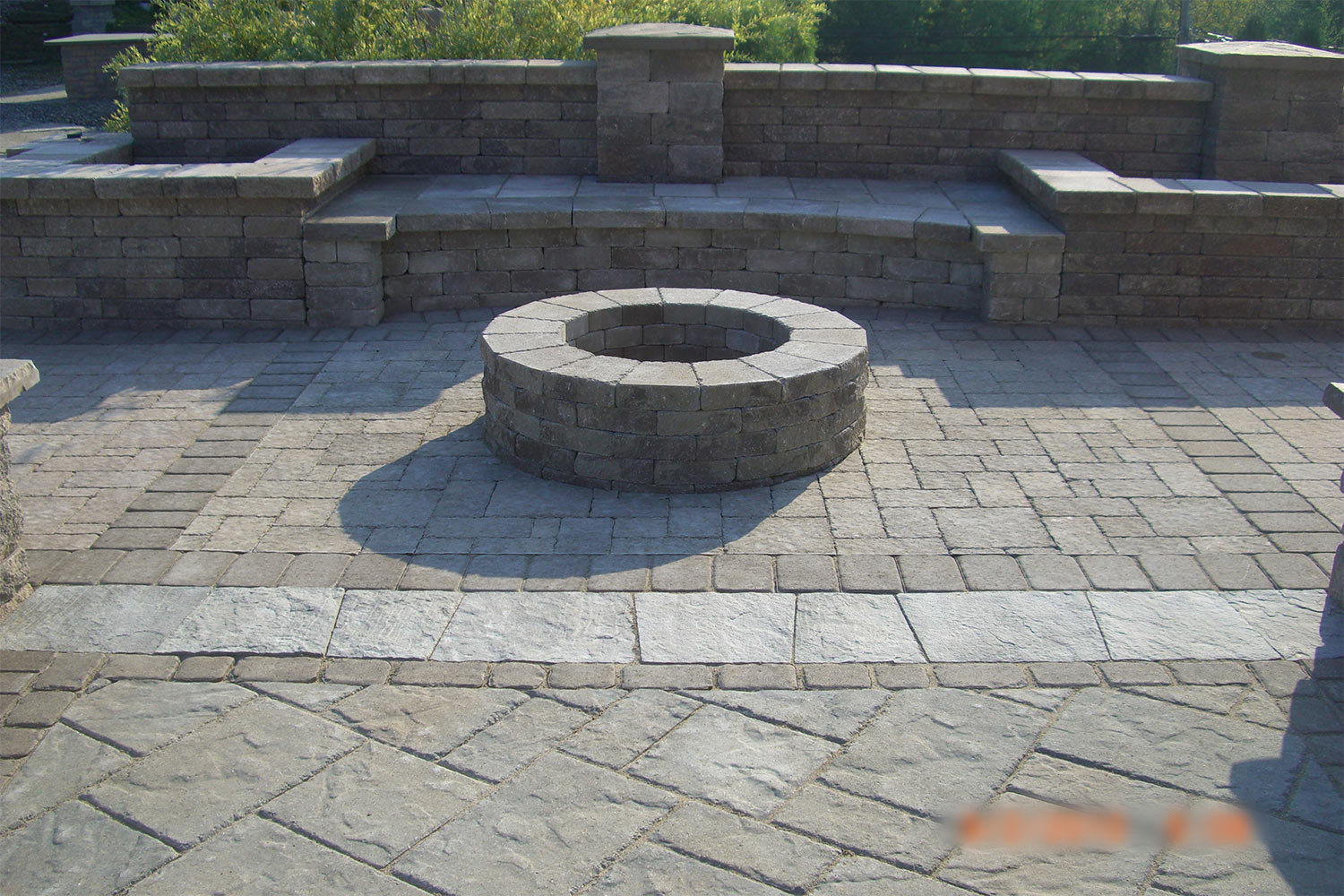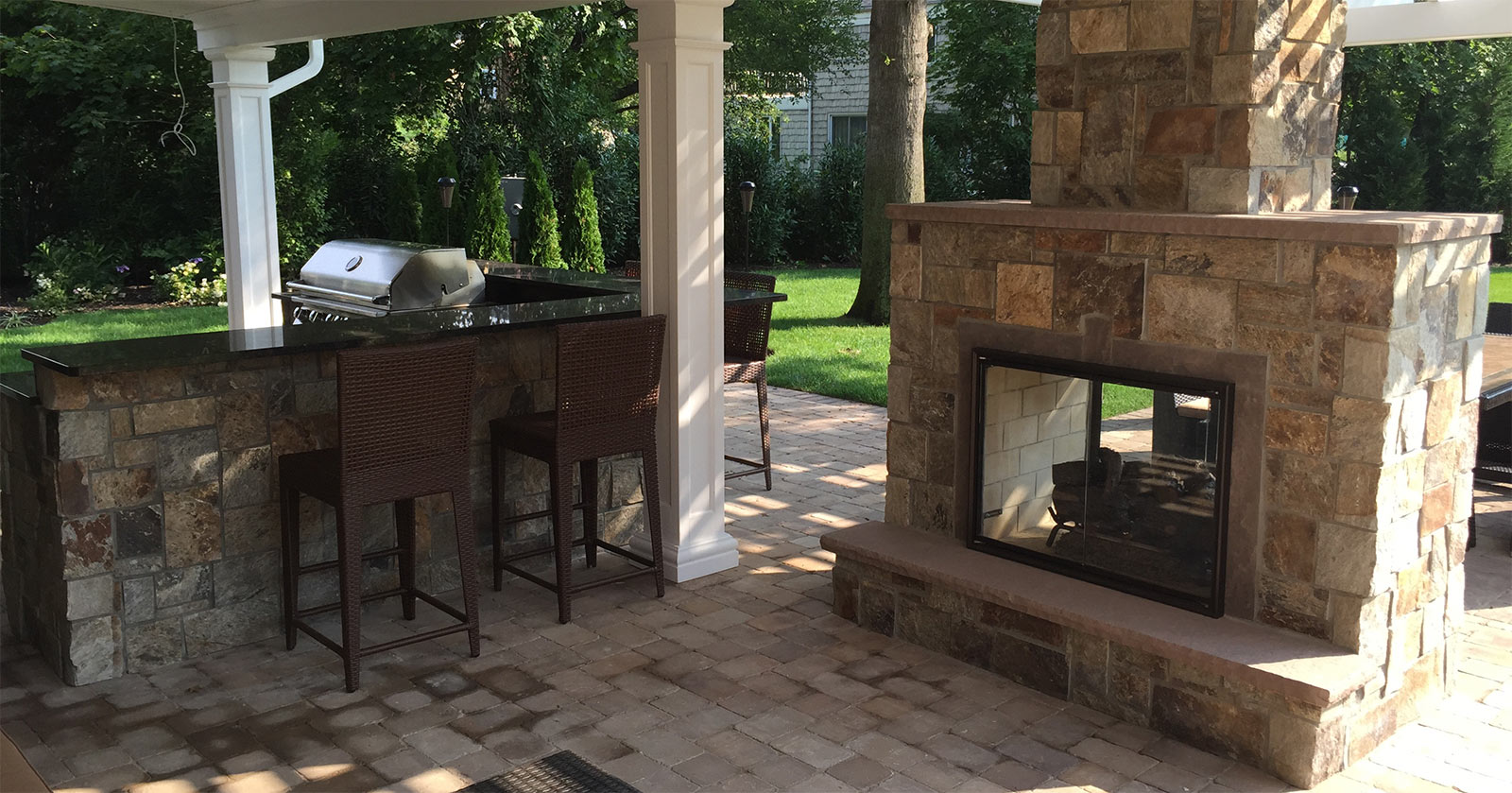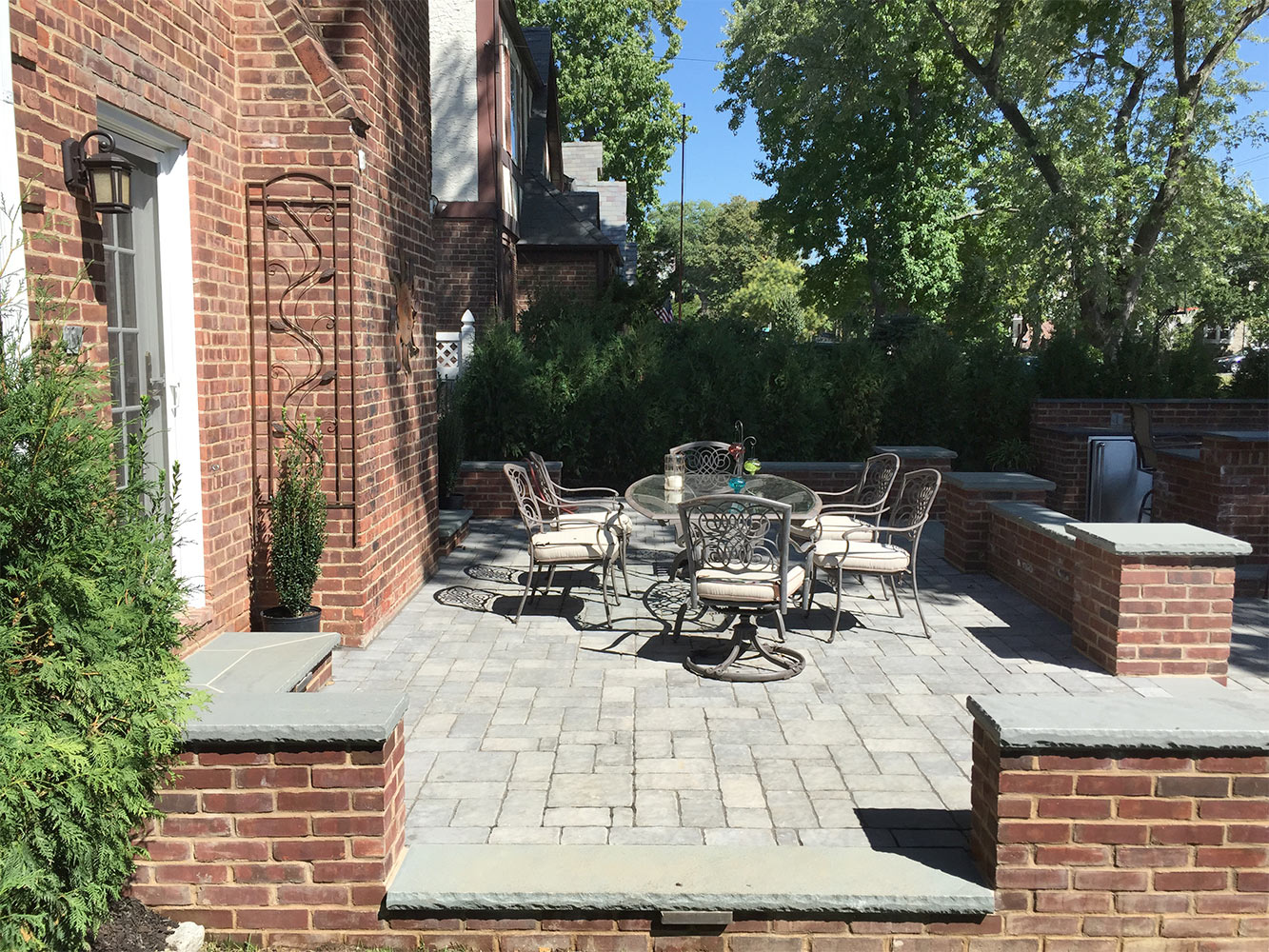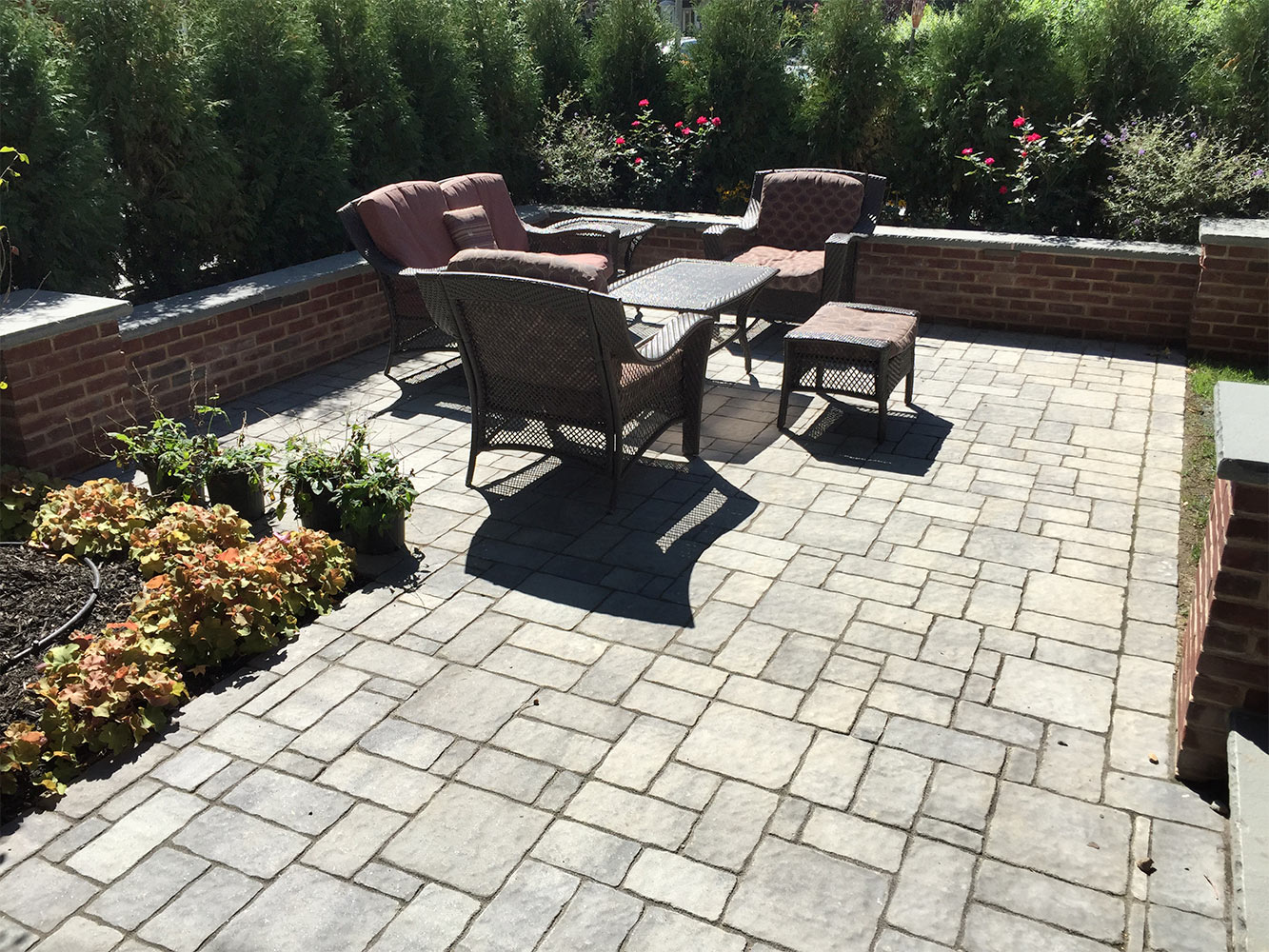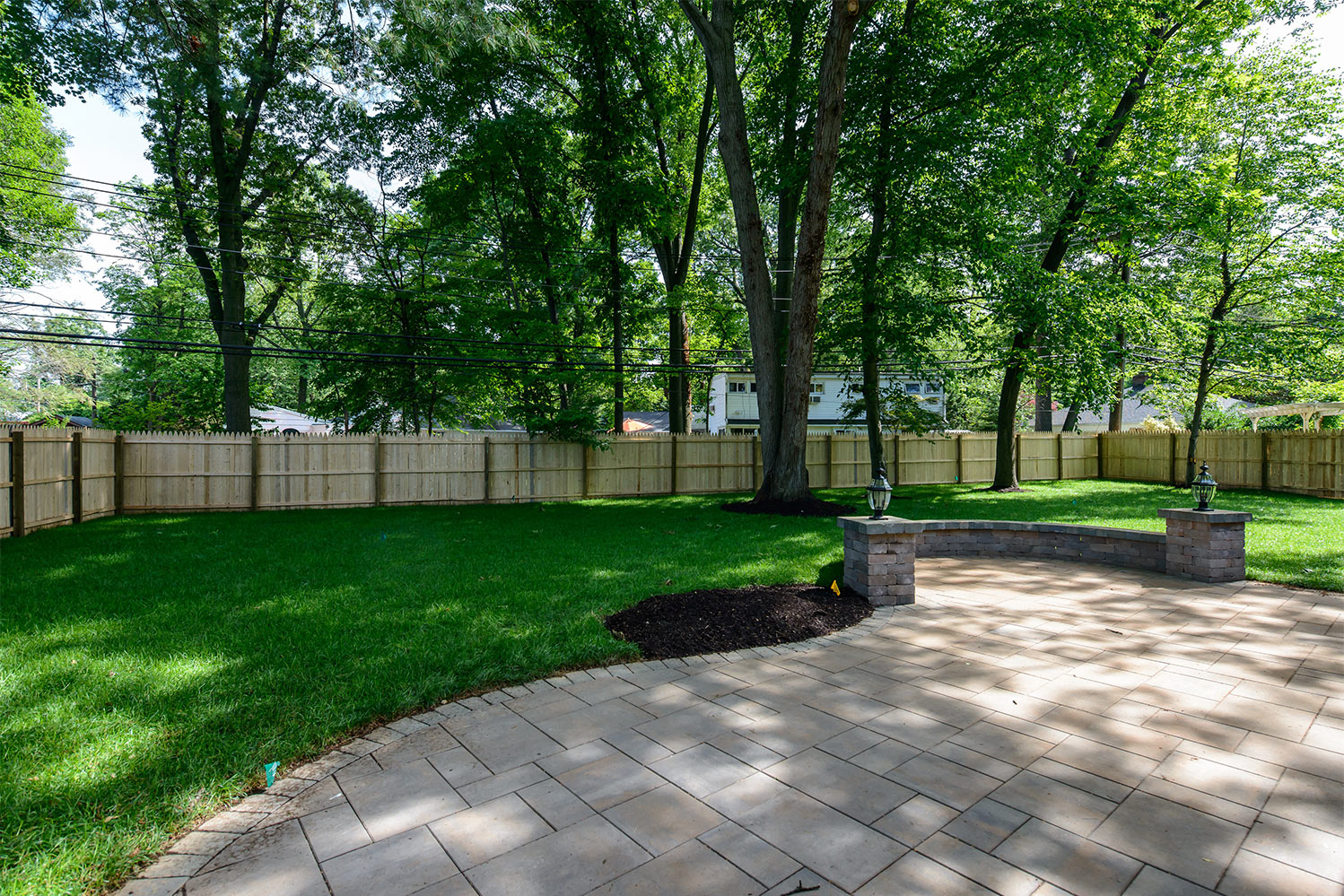 Driveways
A beautiful driveway makes a statement. Our paver driveway contractors listen to your needs and goals to plan, design and install a functional and beautiful driveway to enhance the curb appeal and value of your home.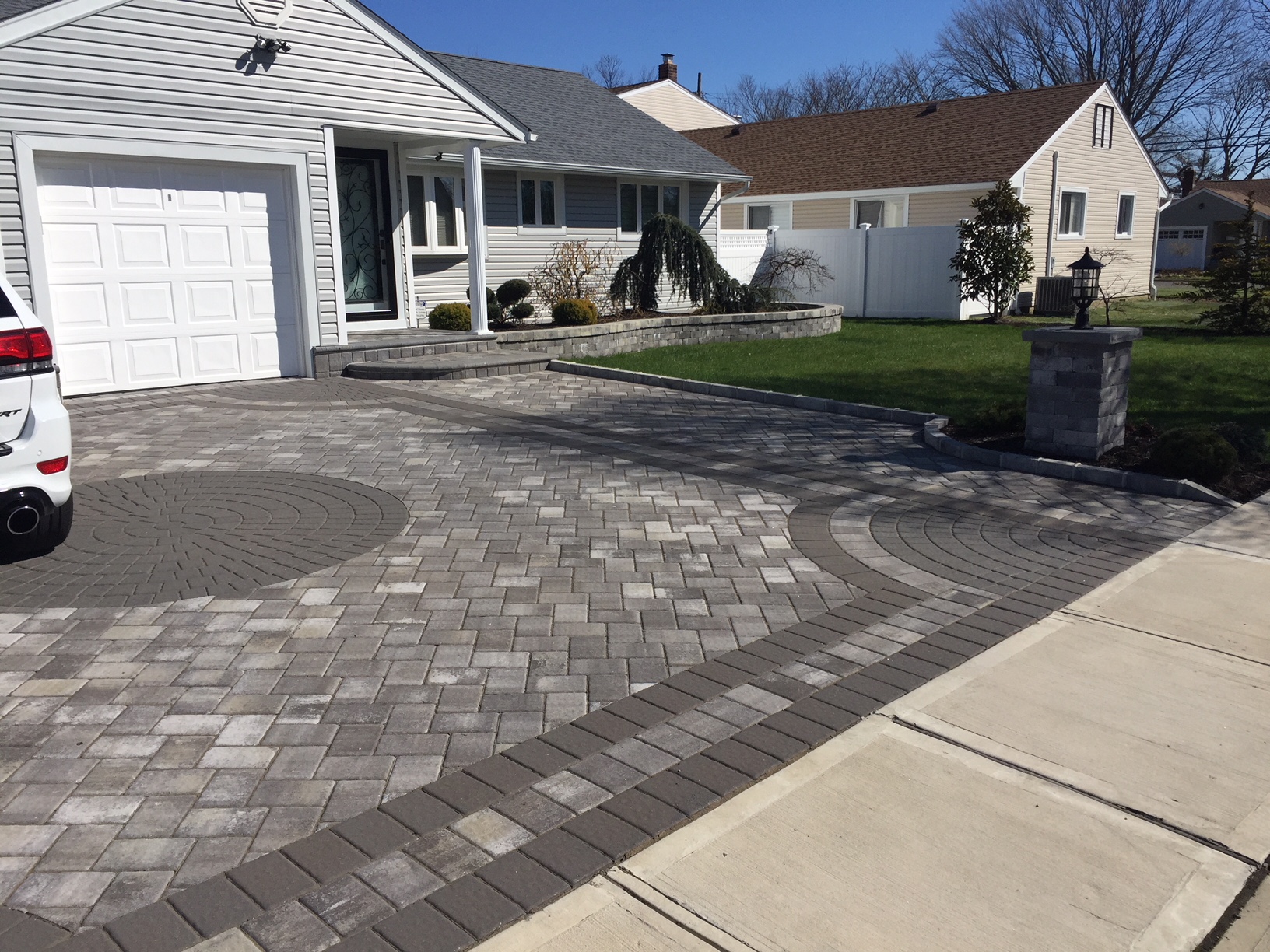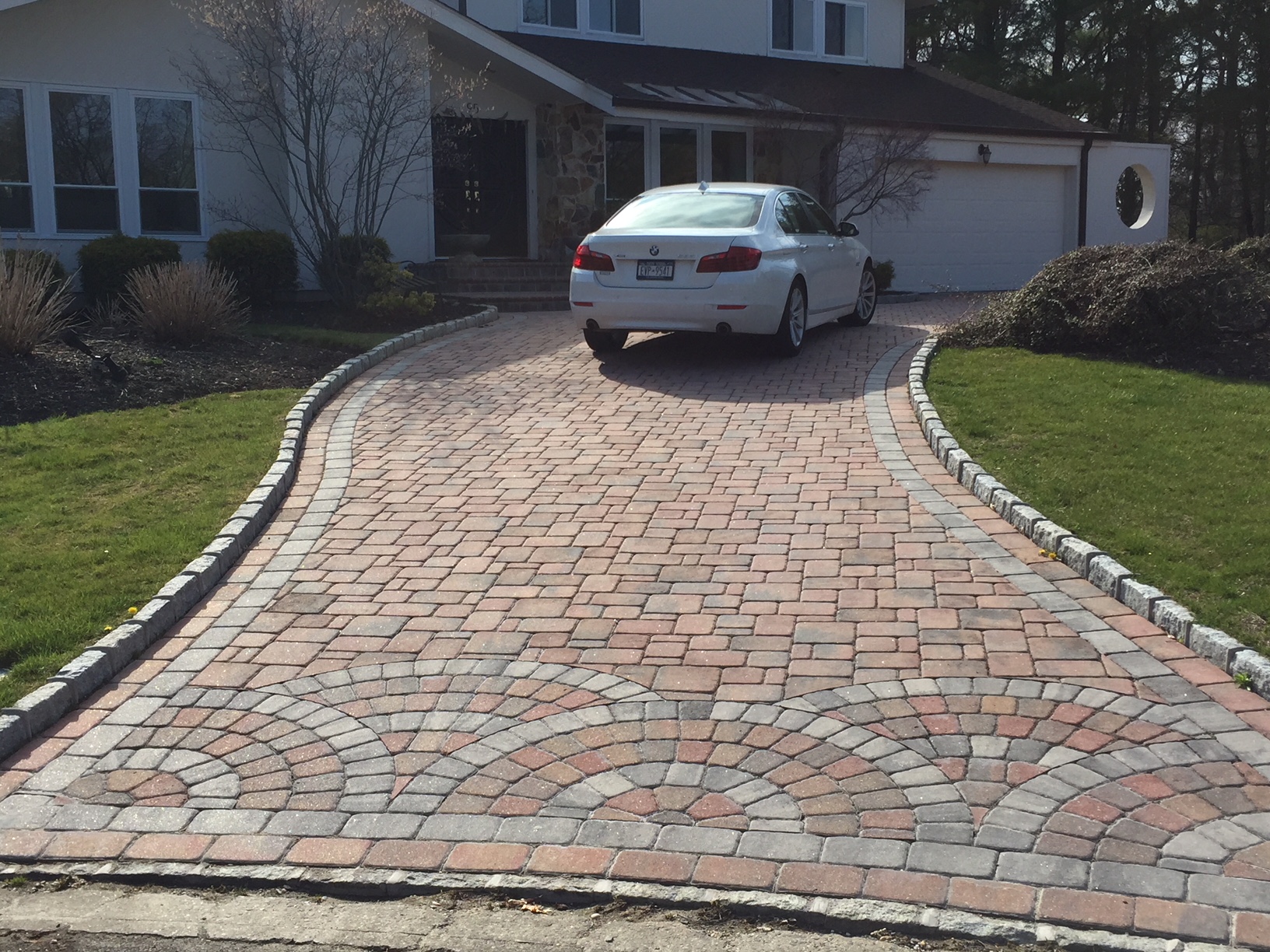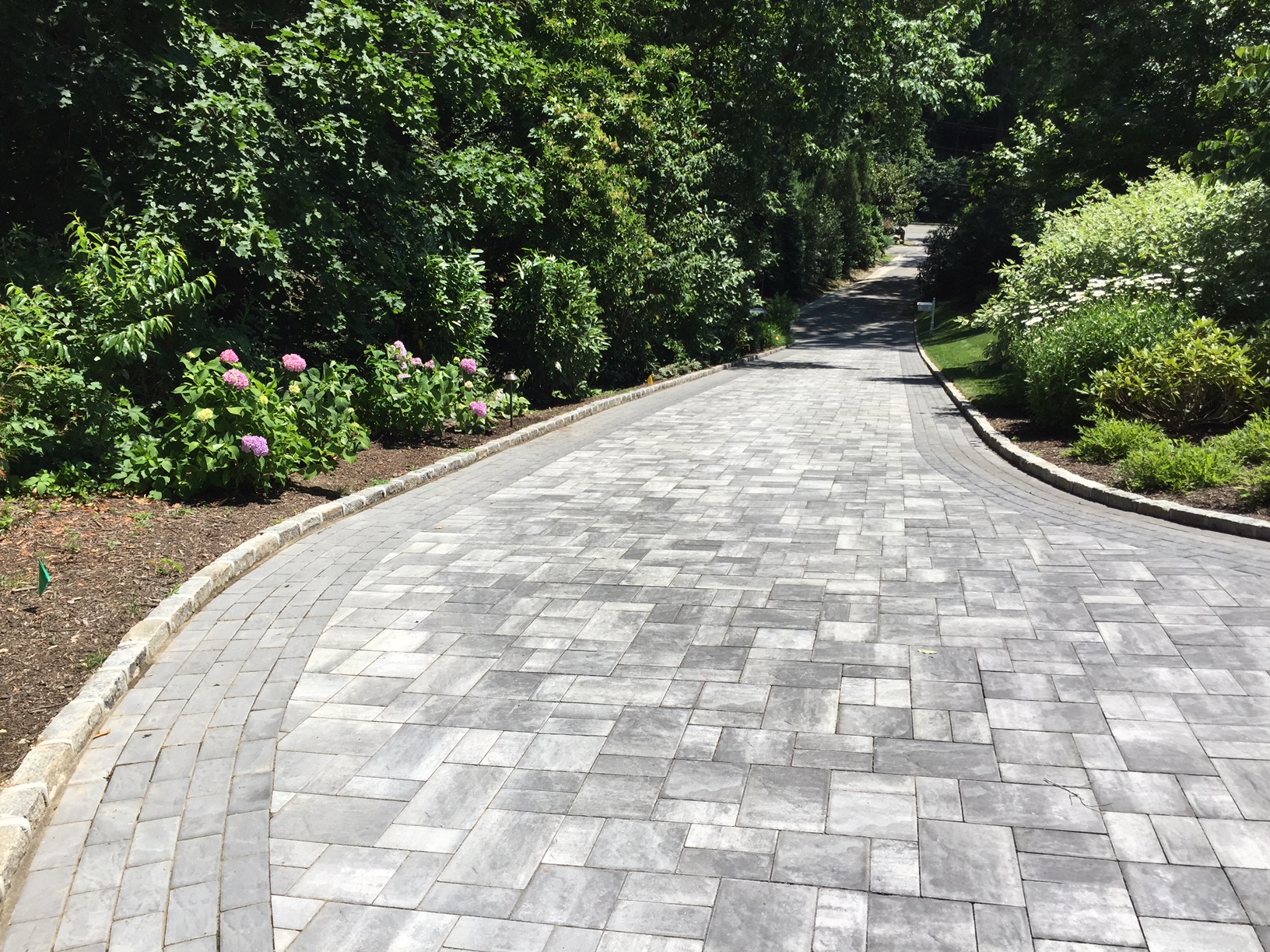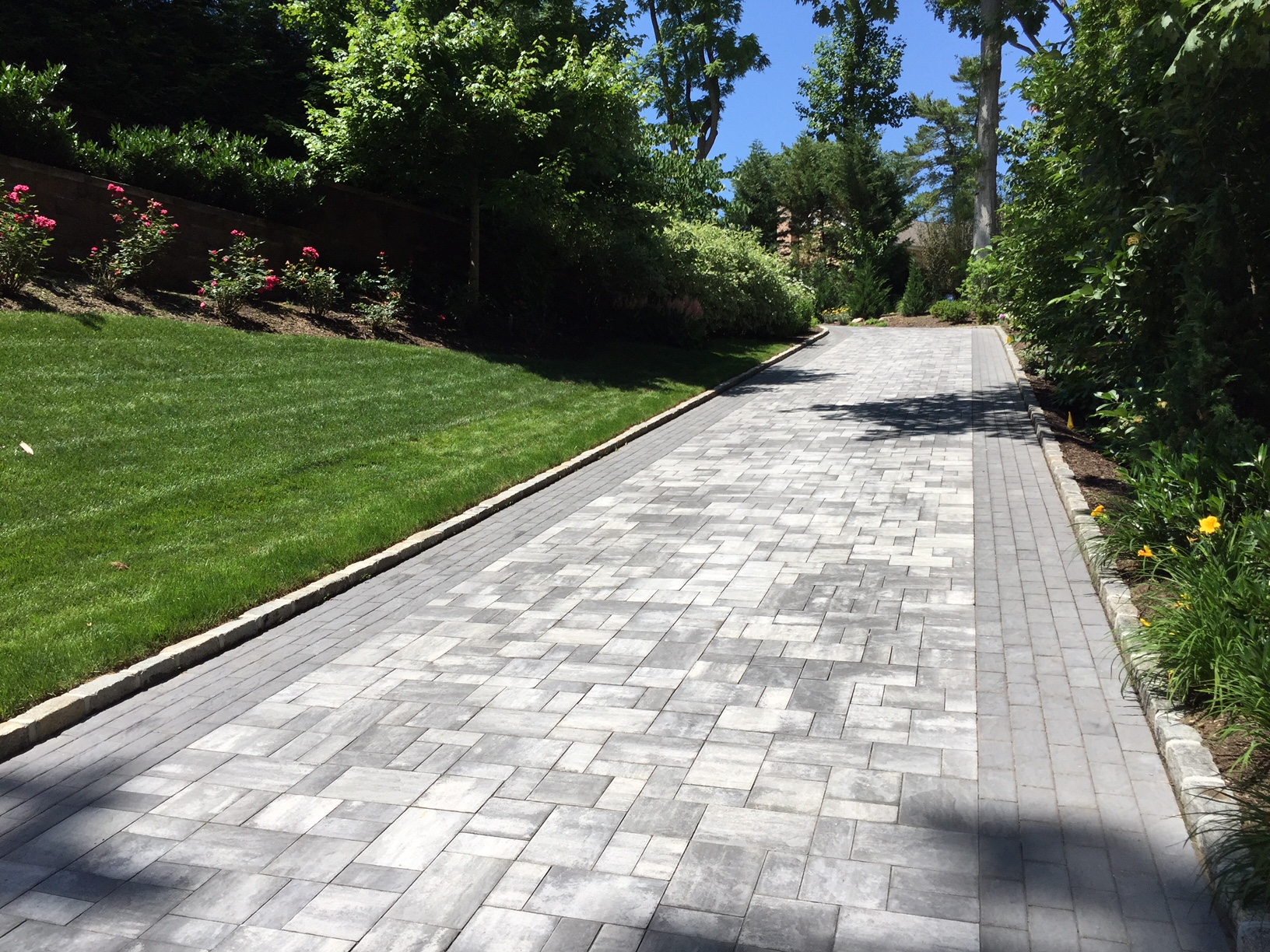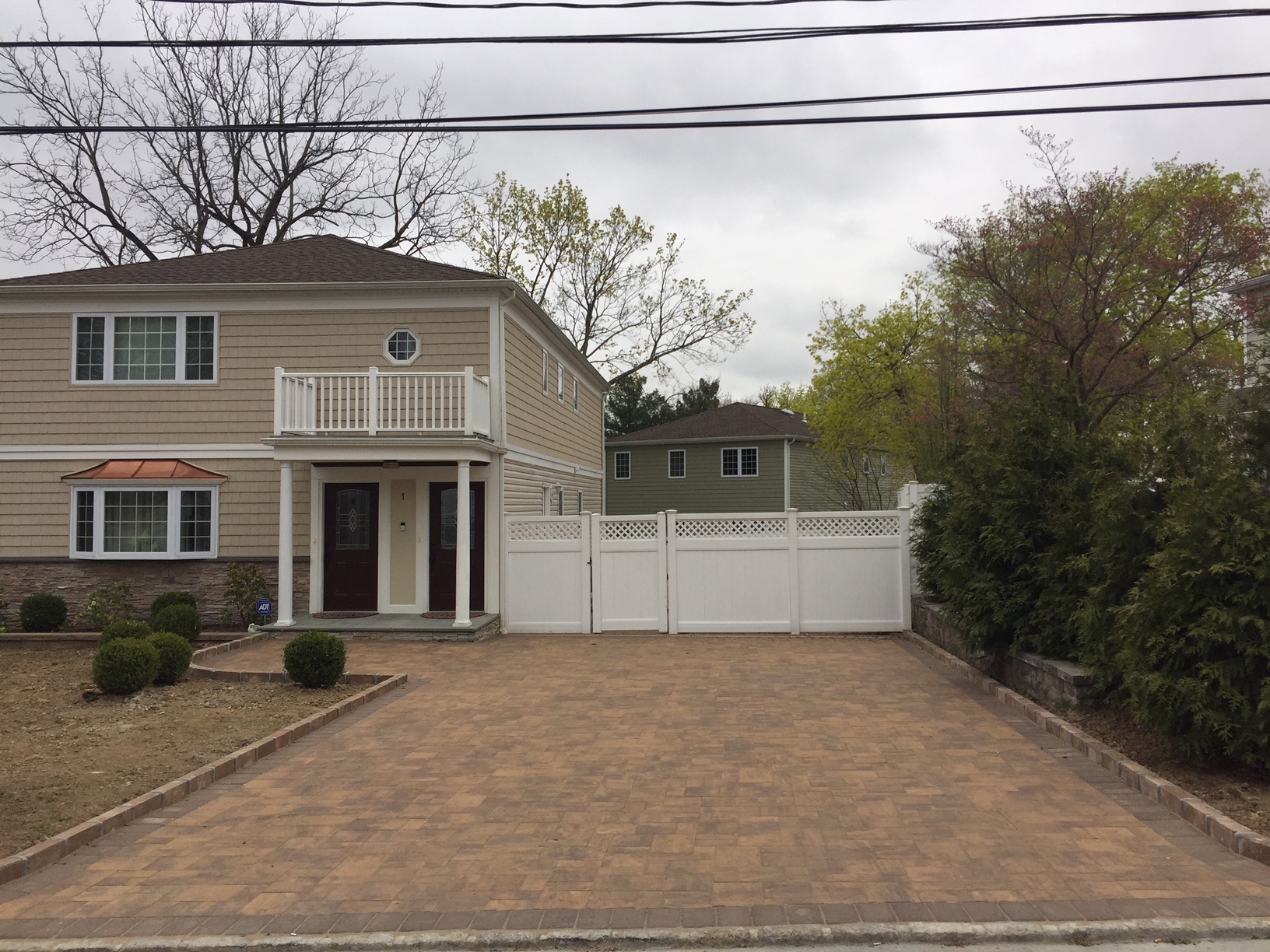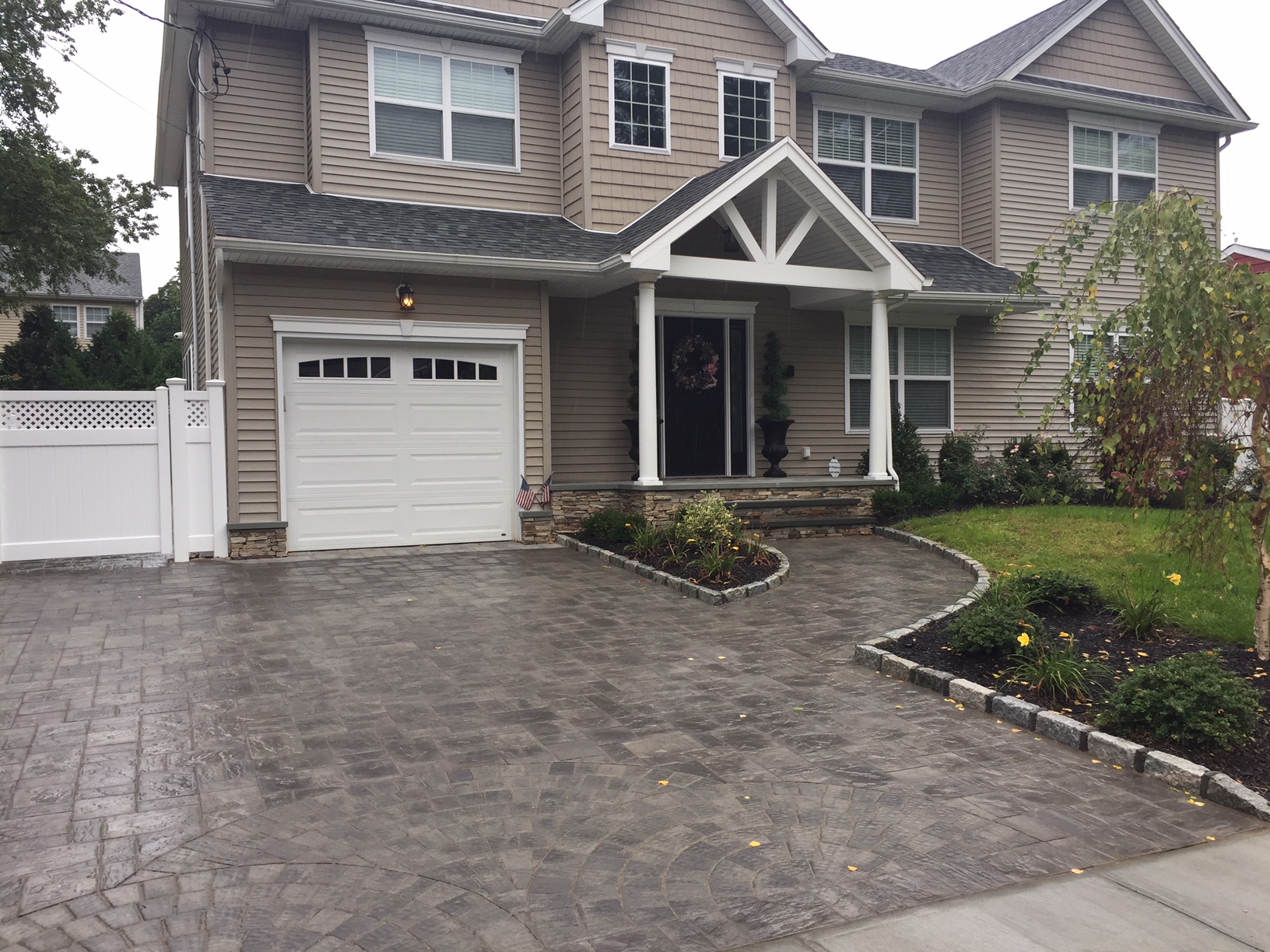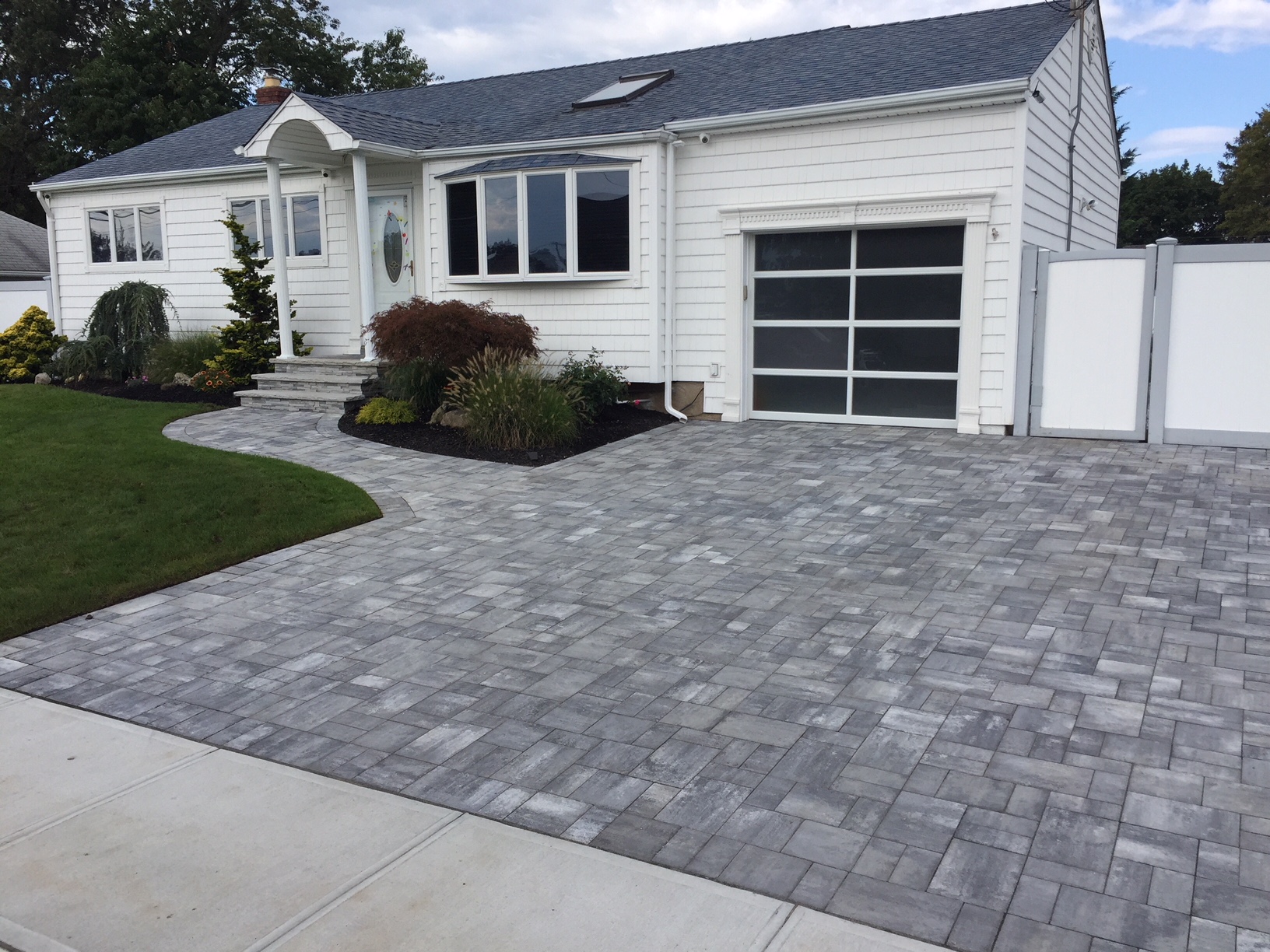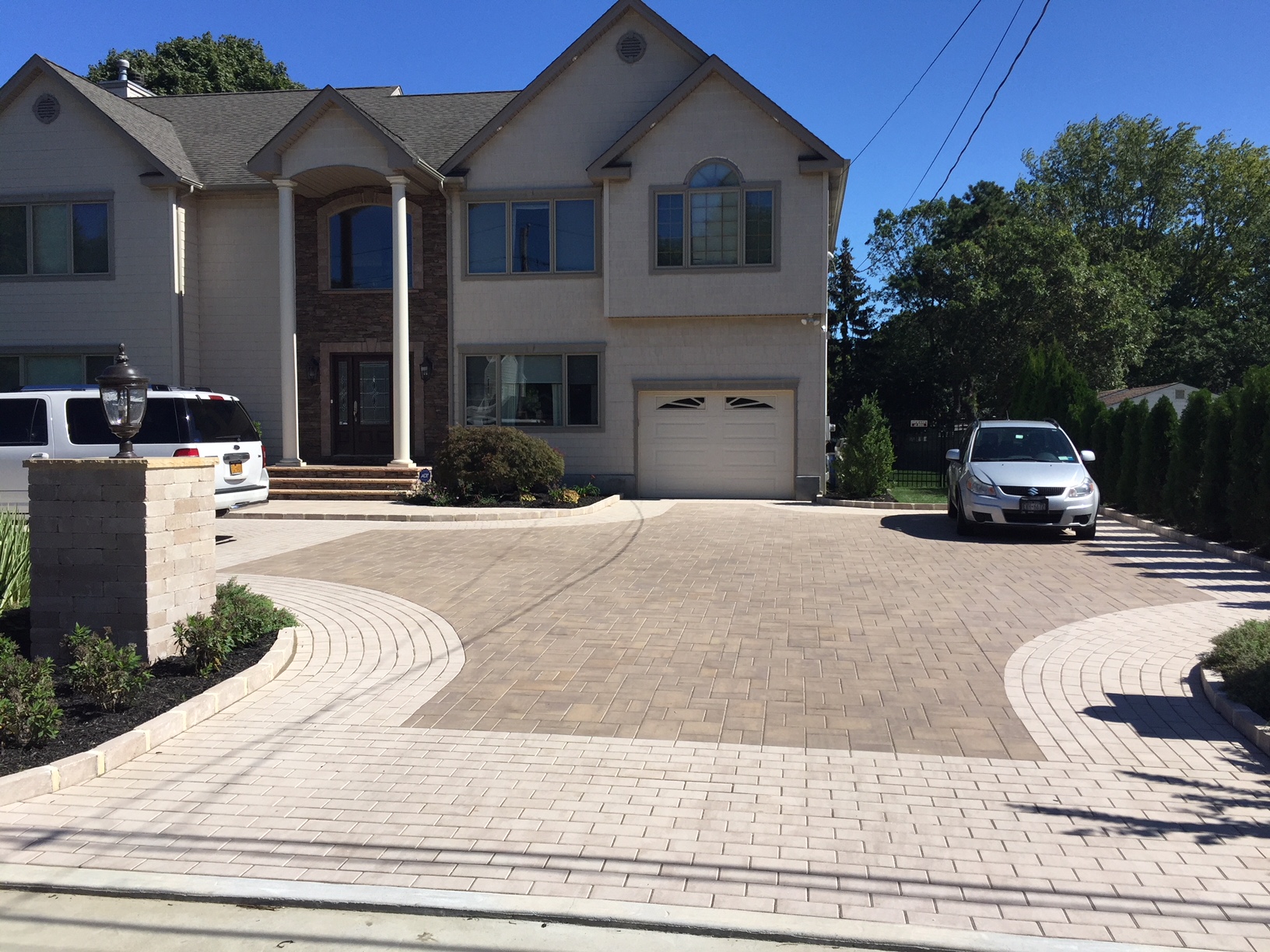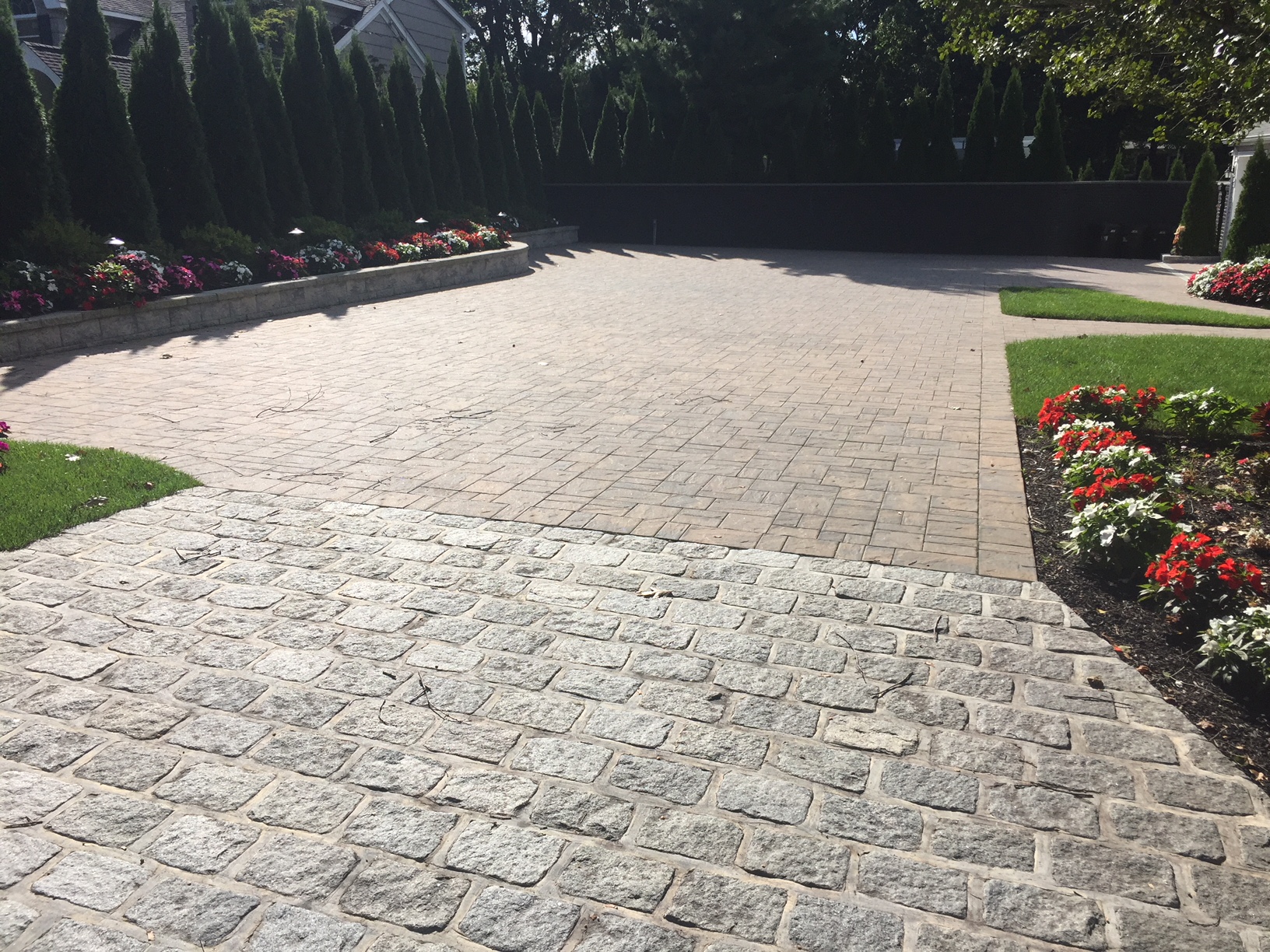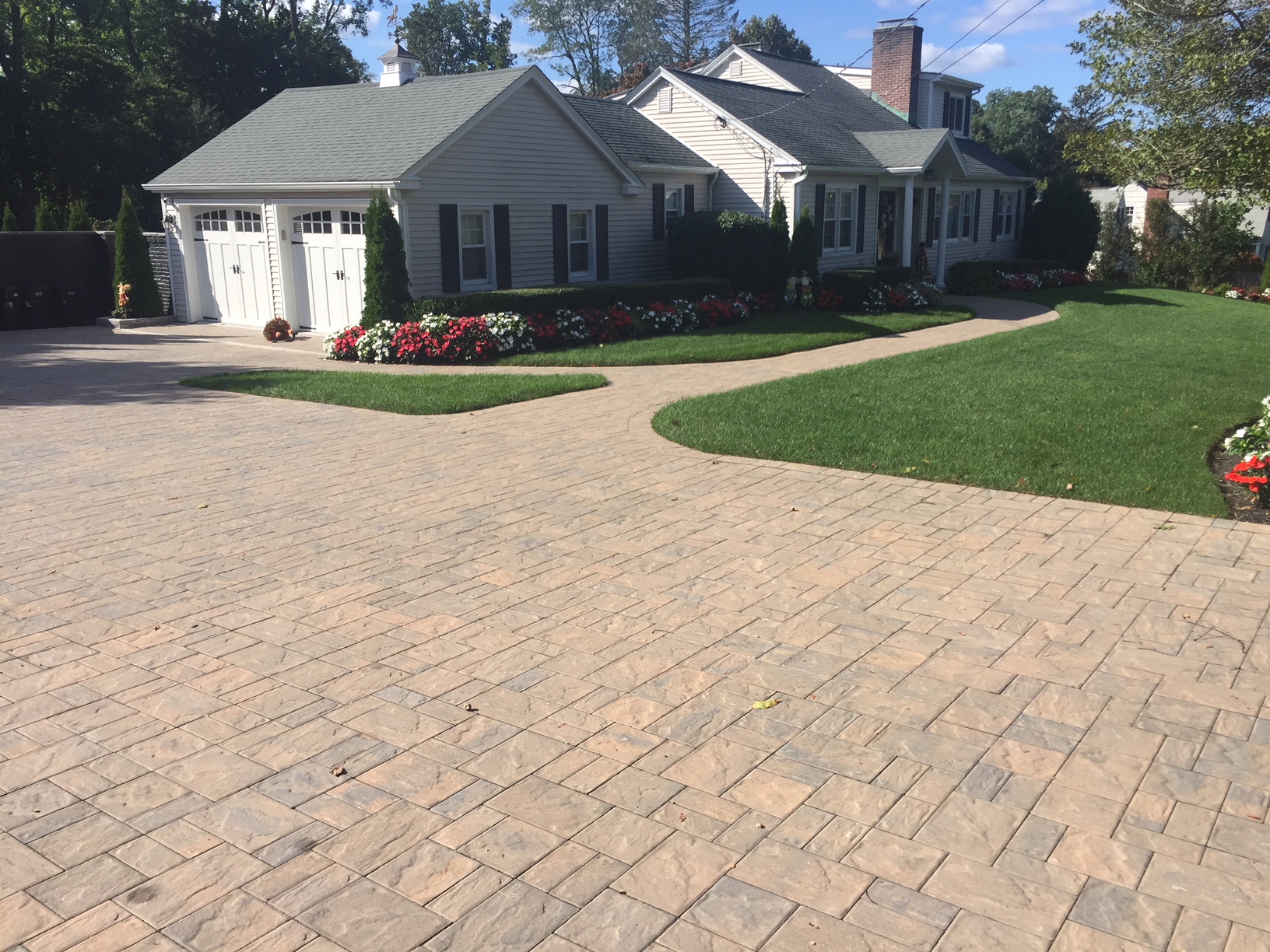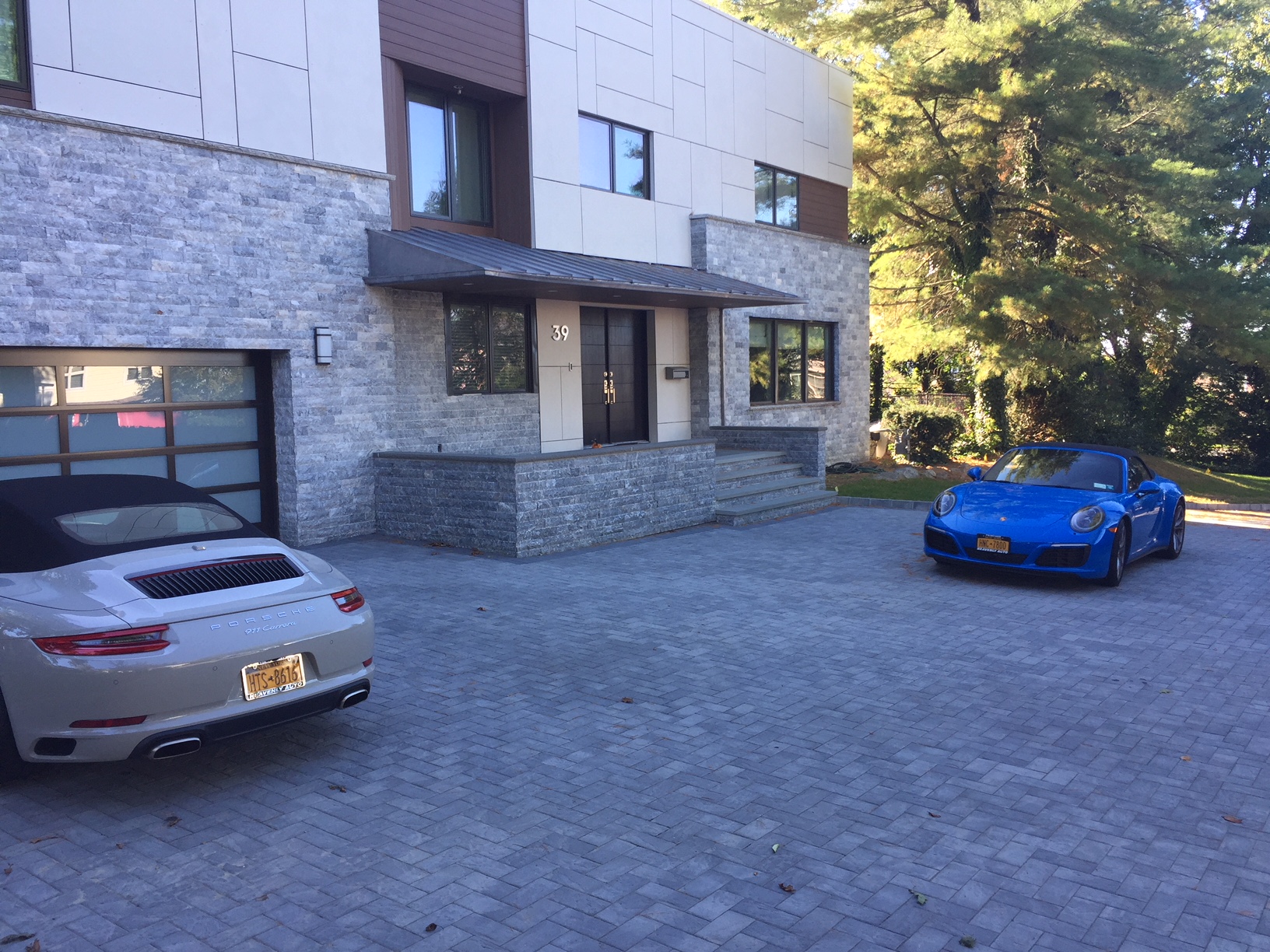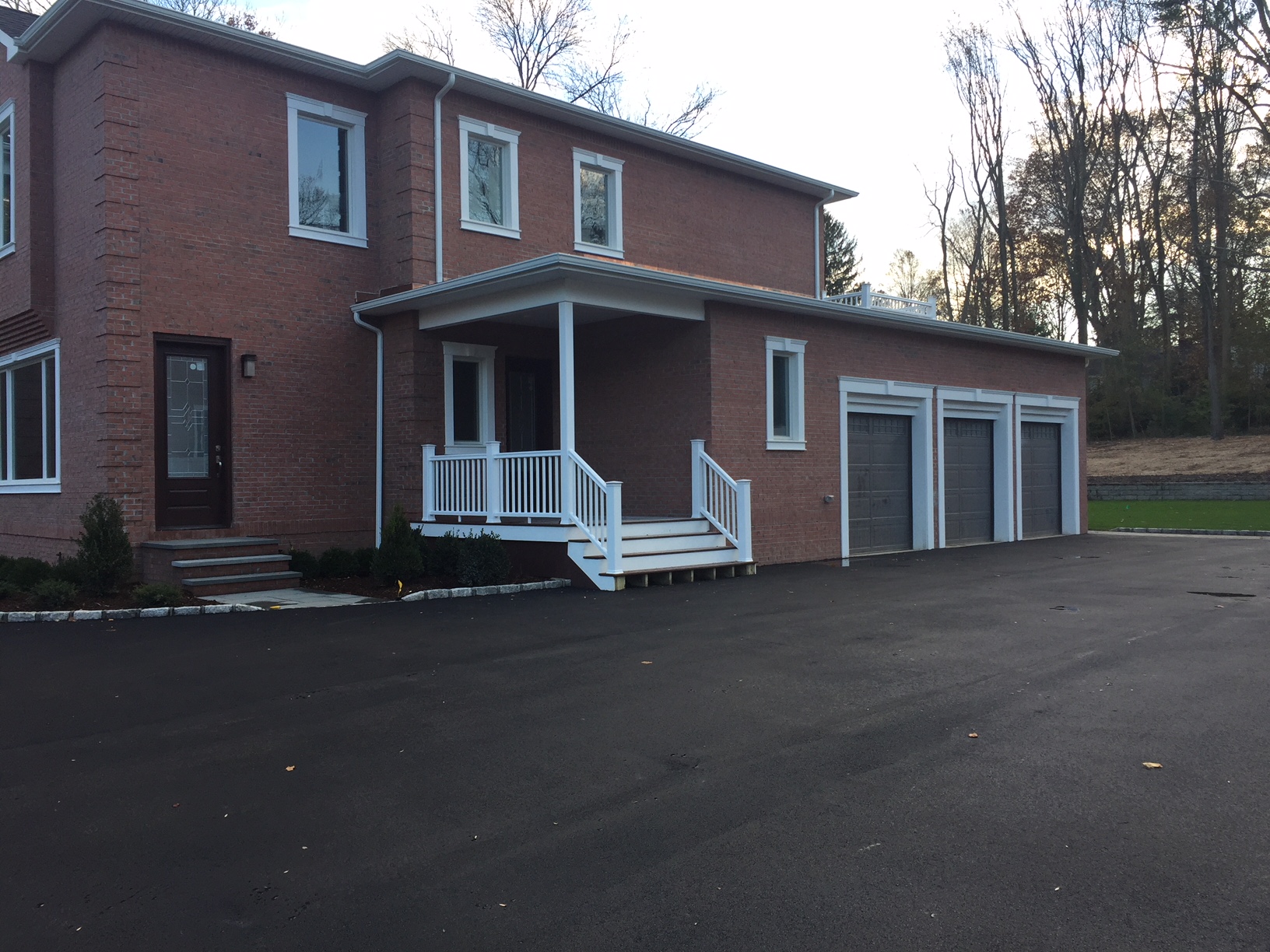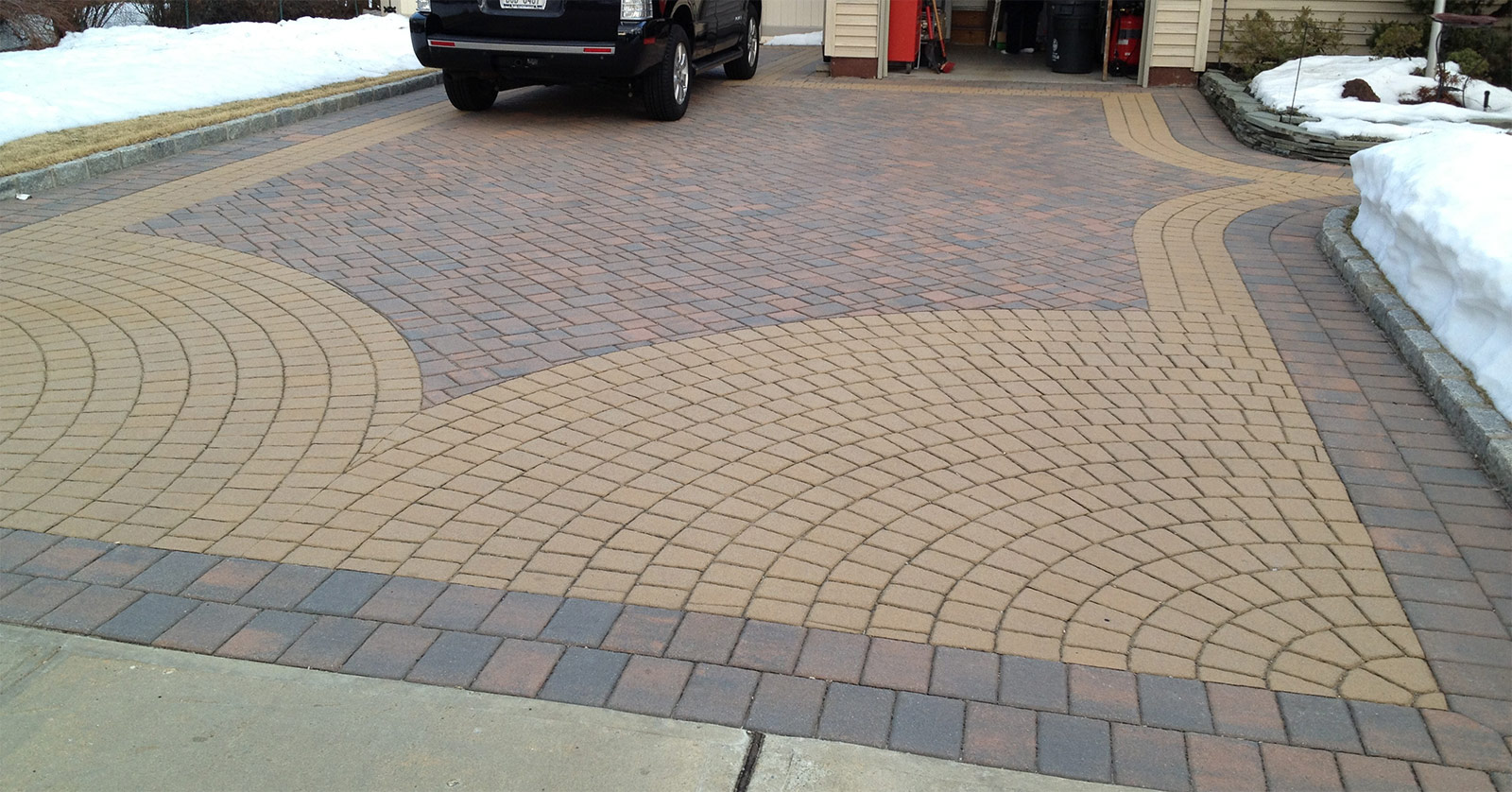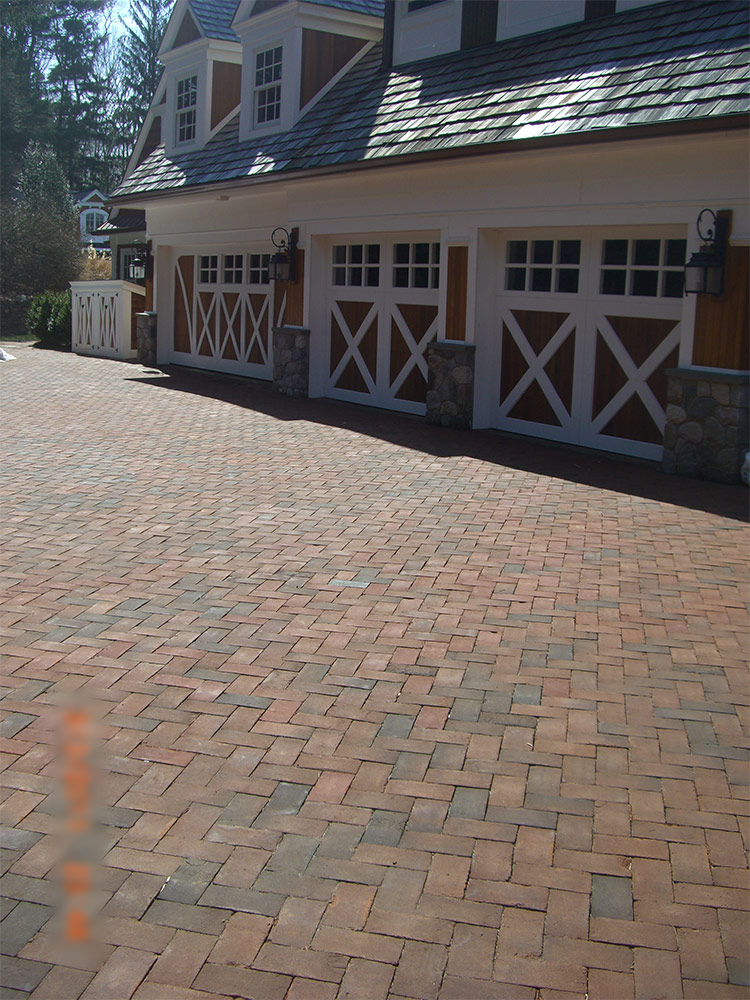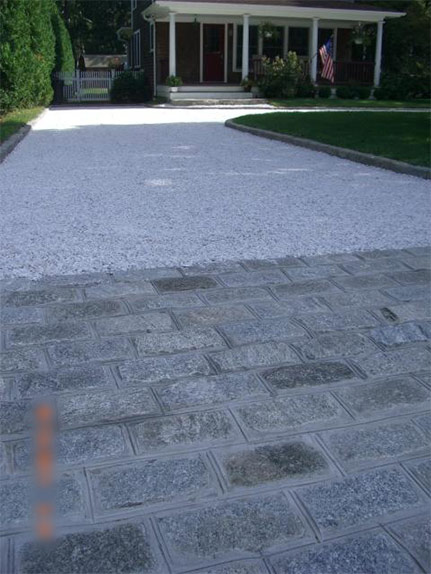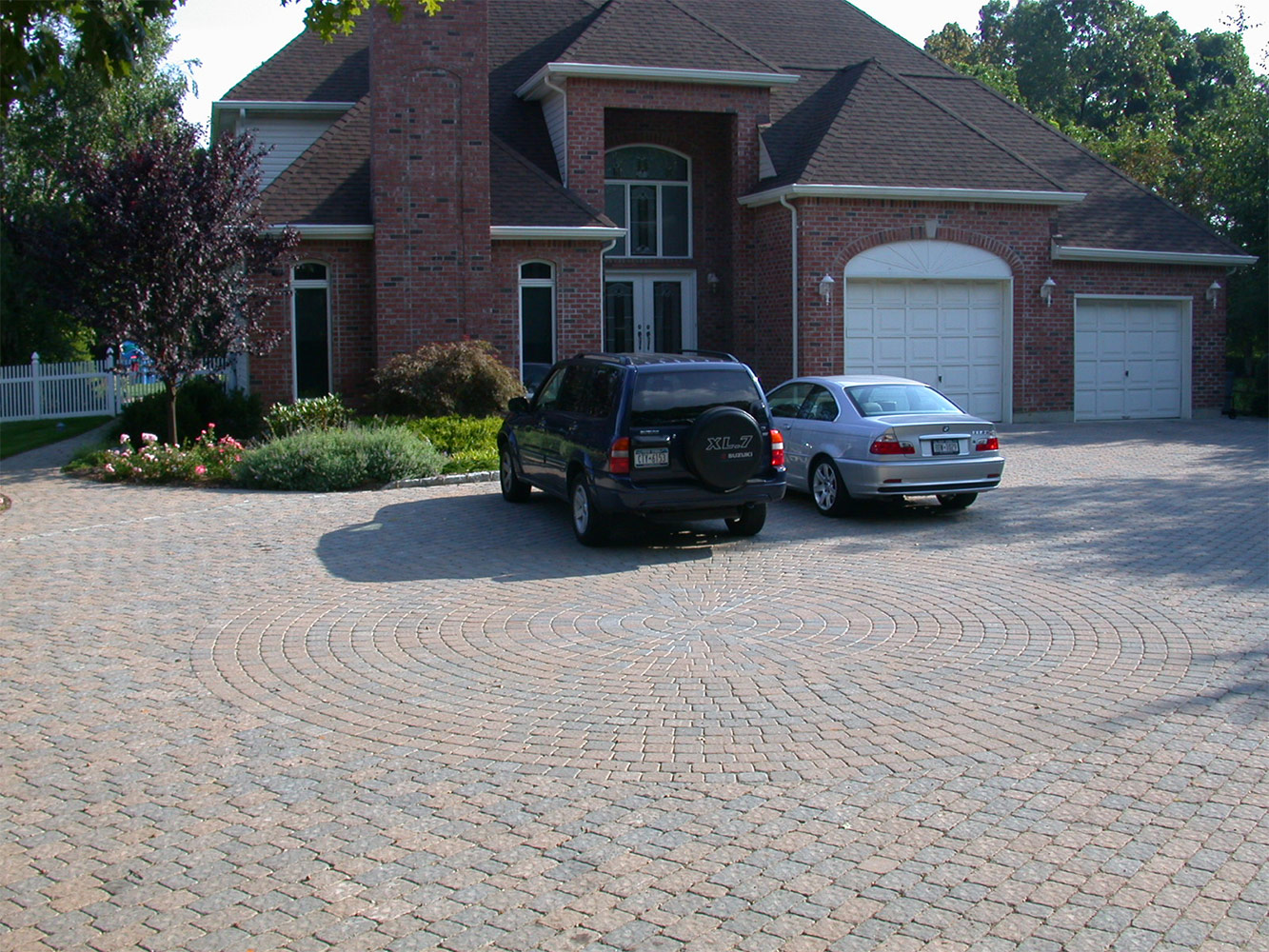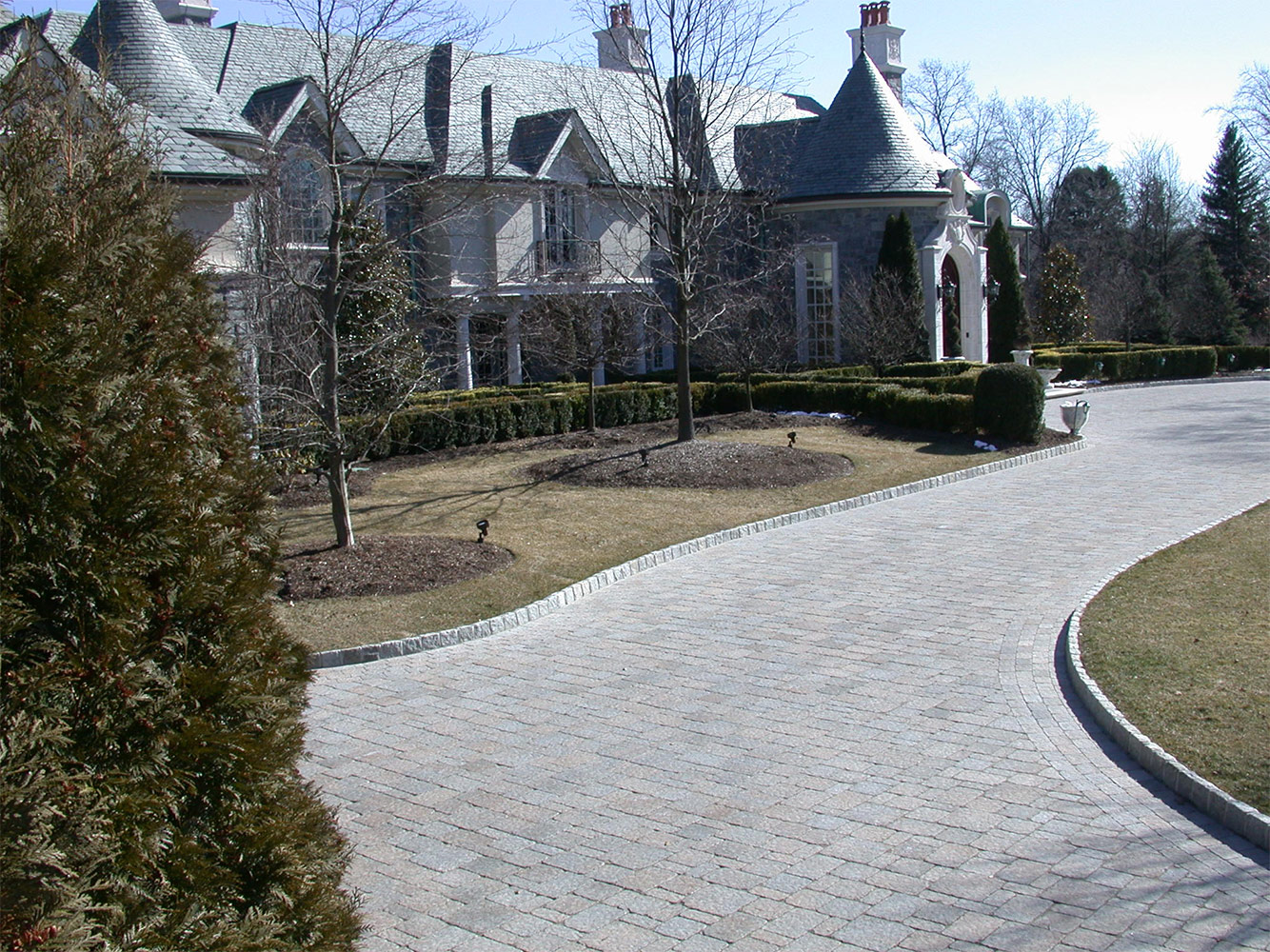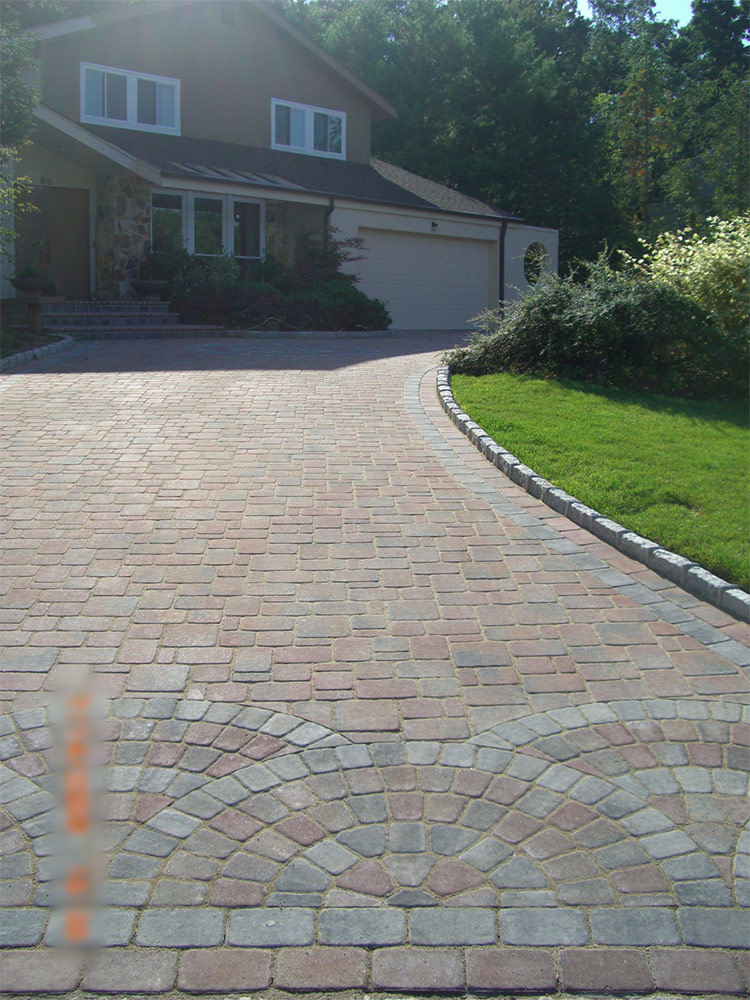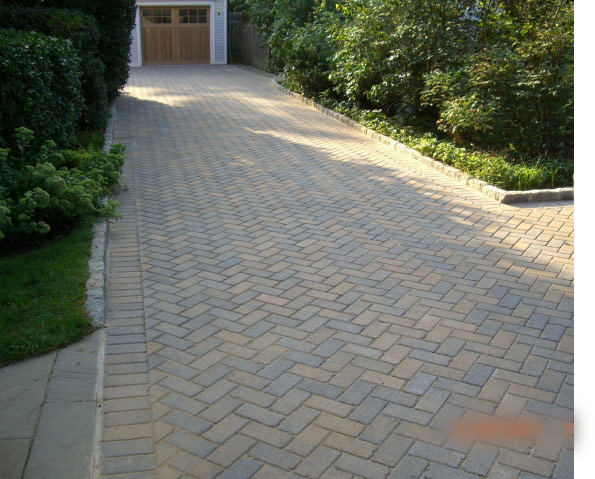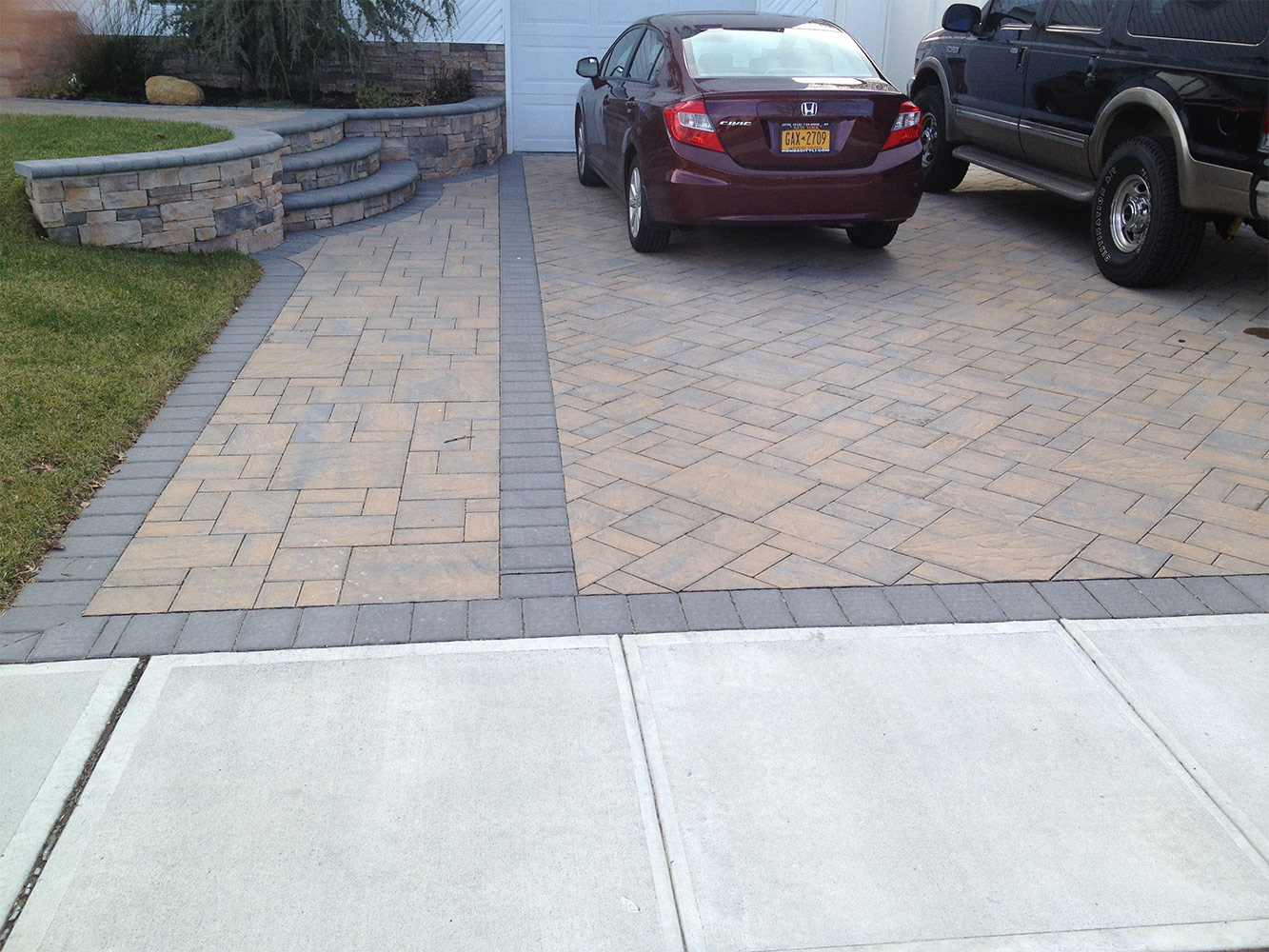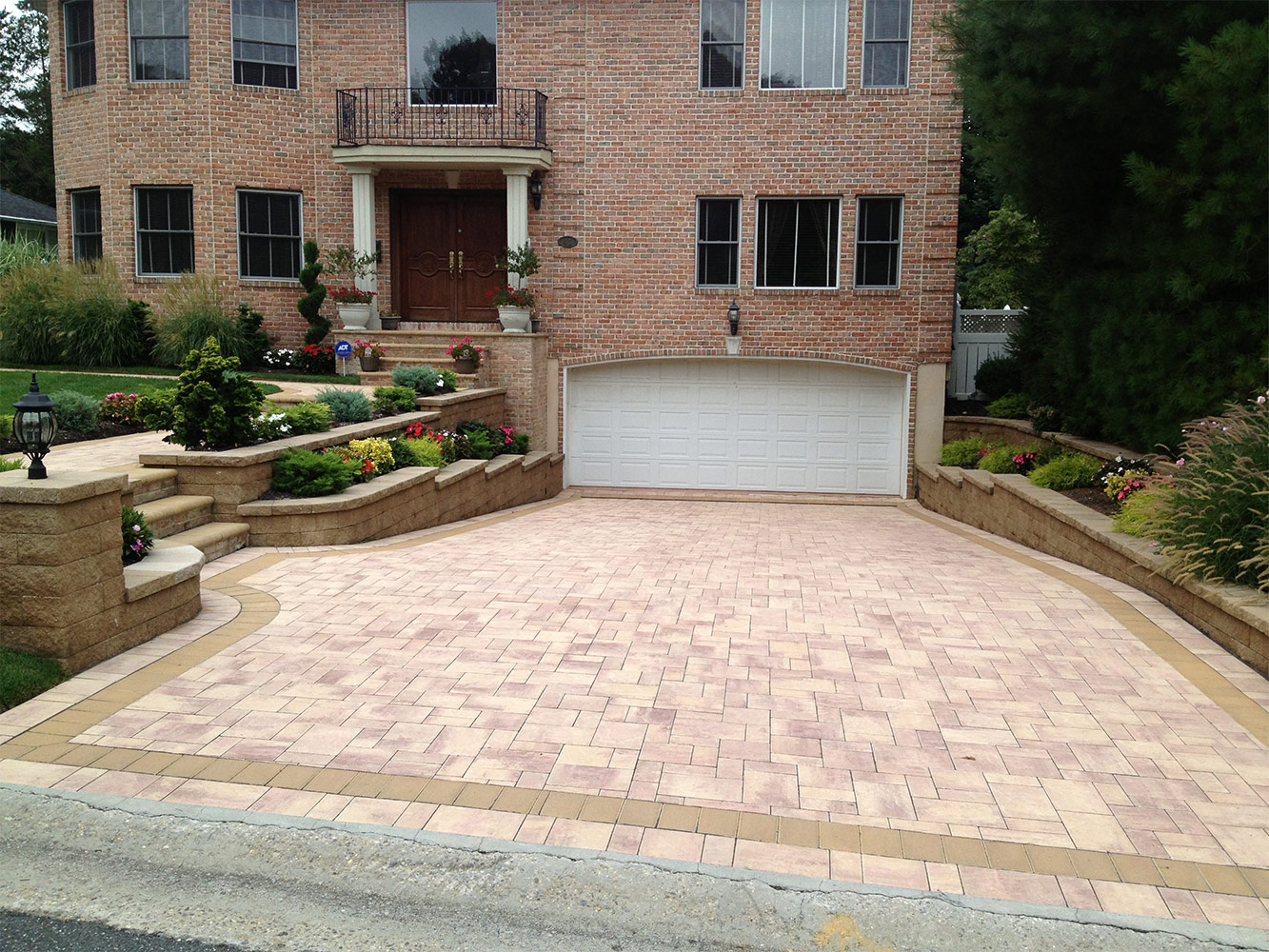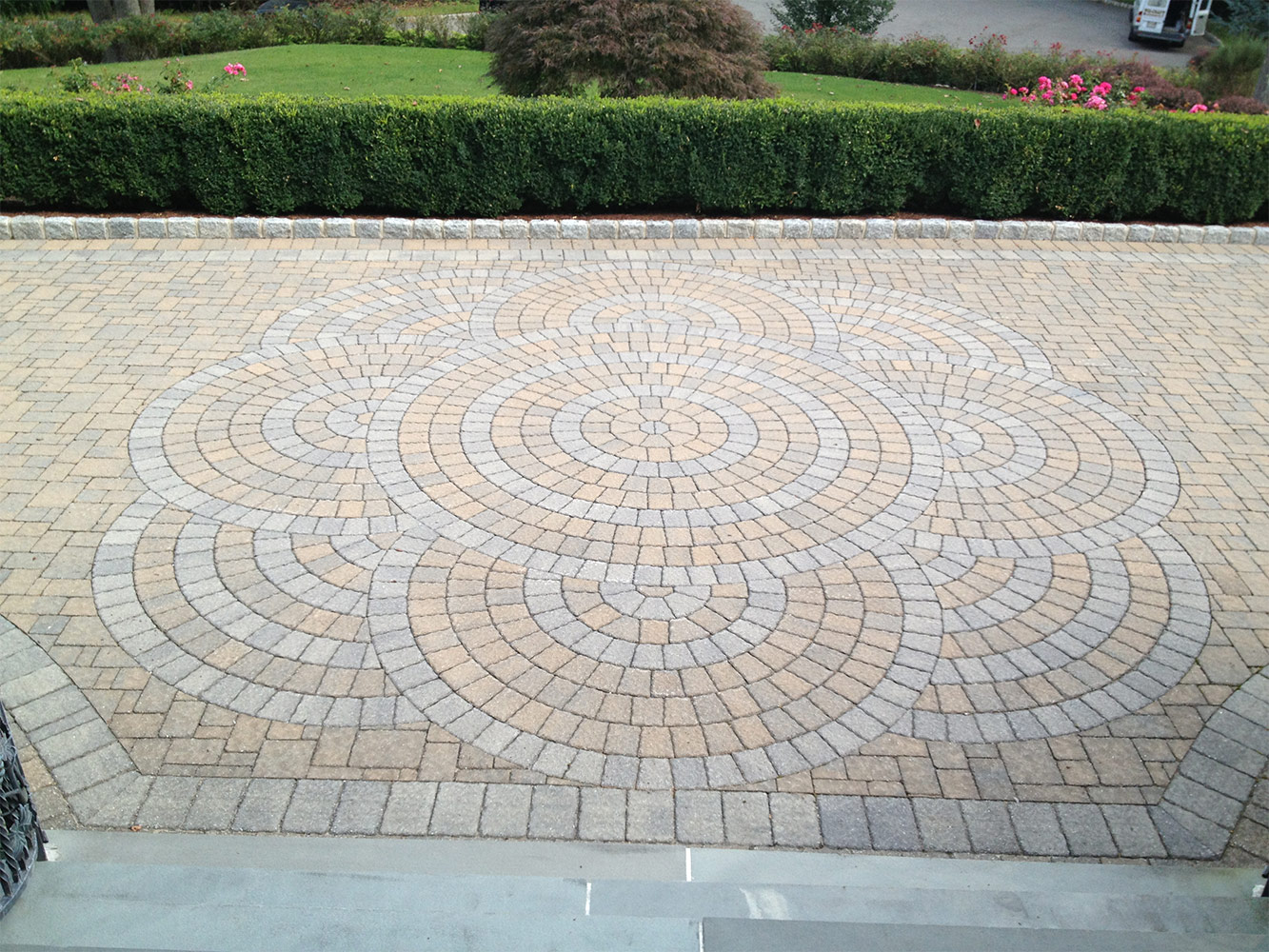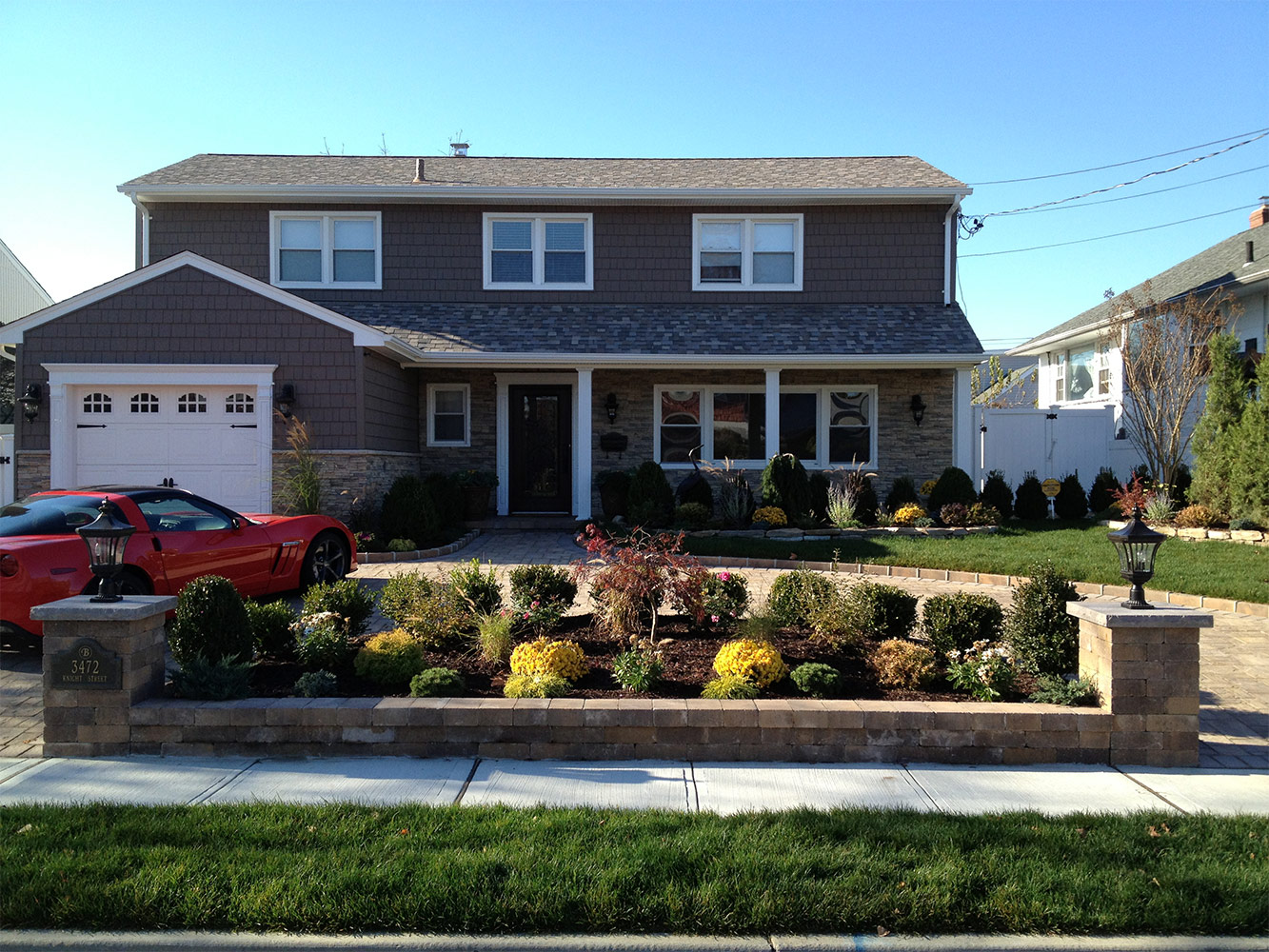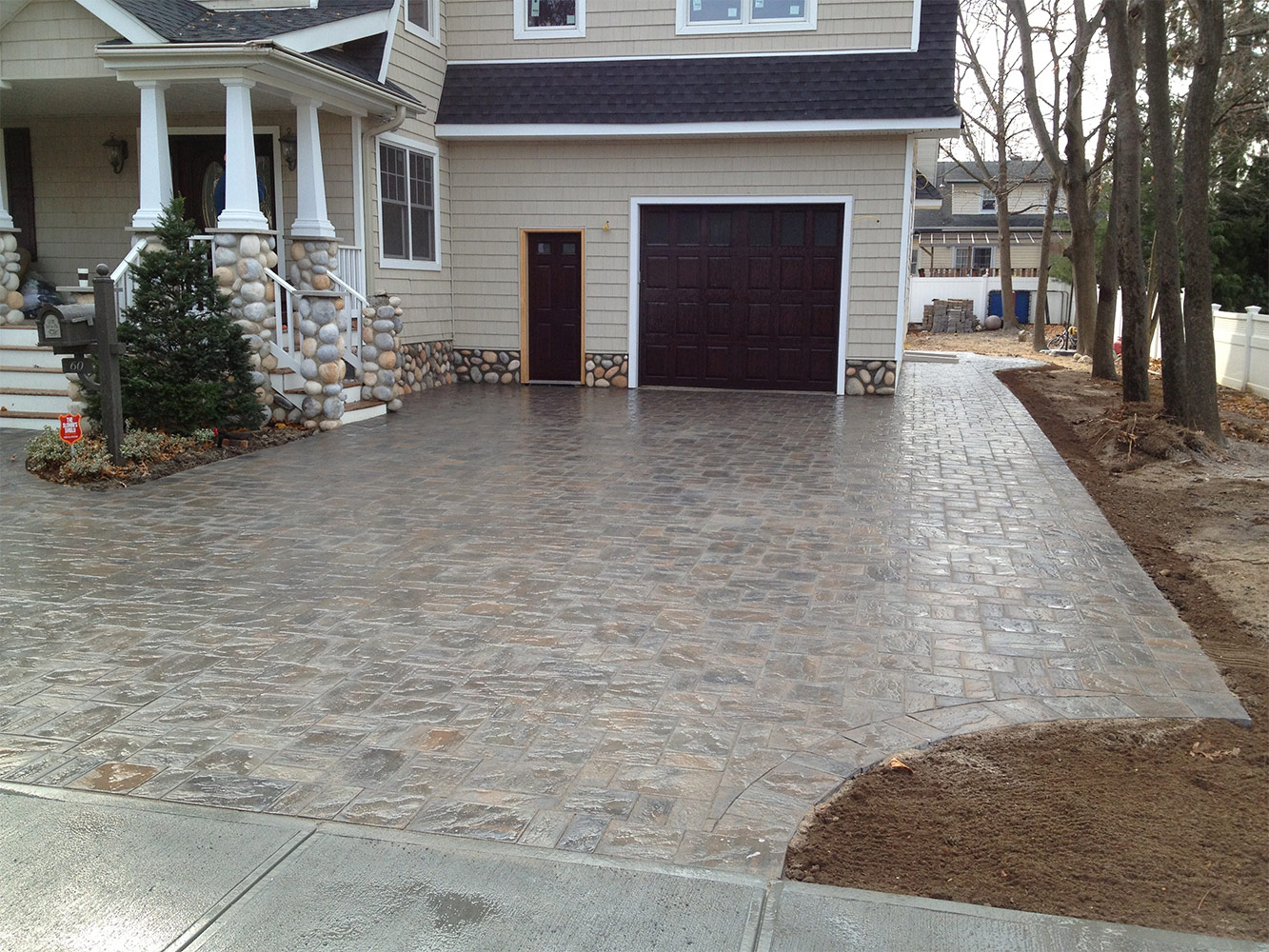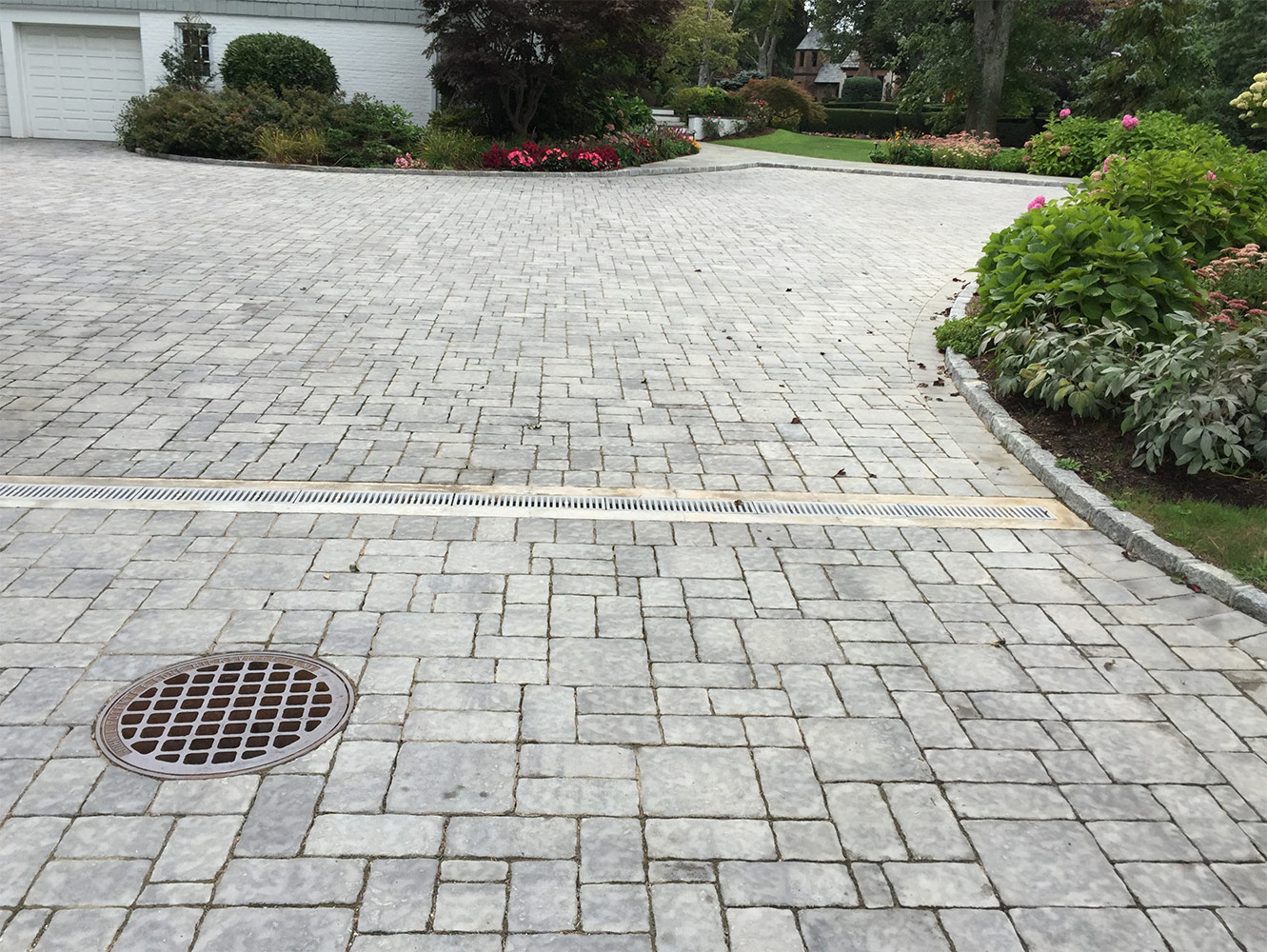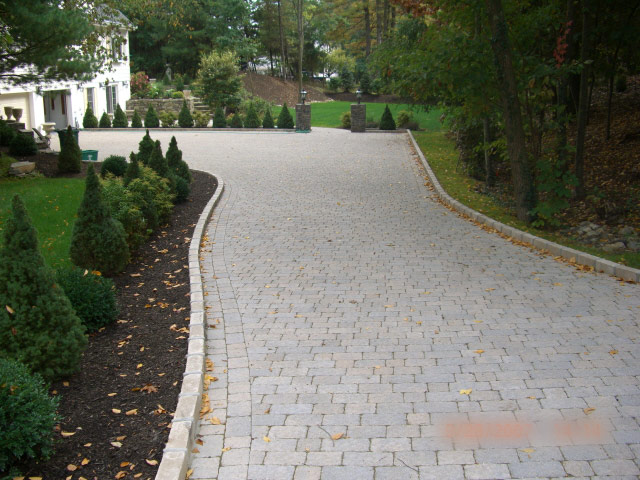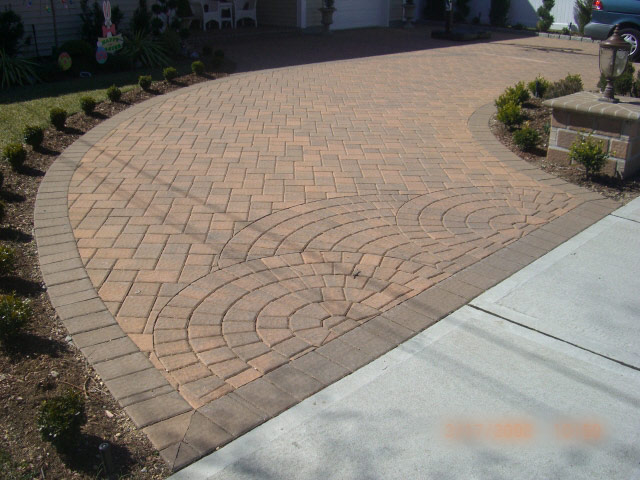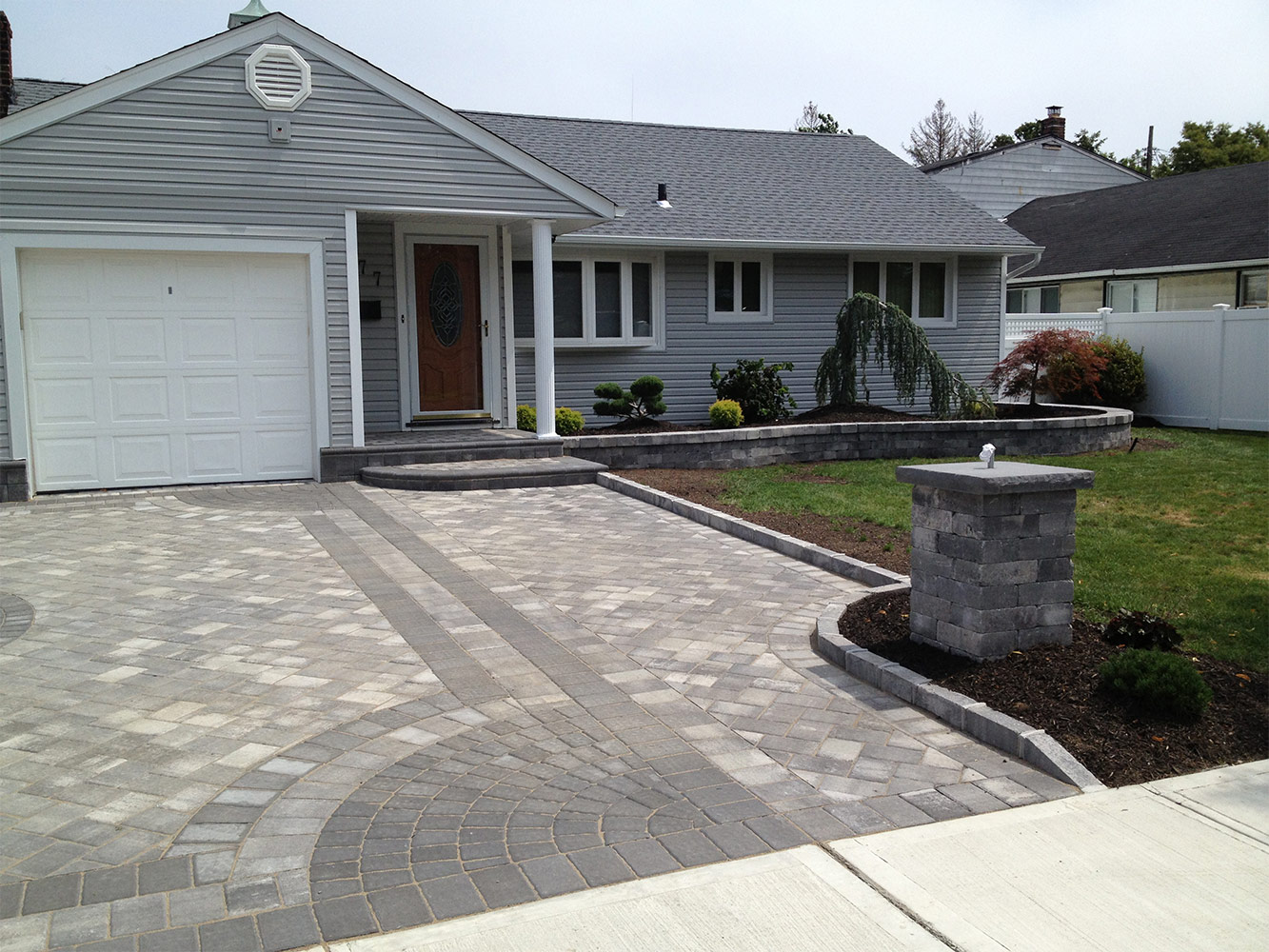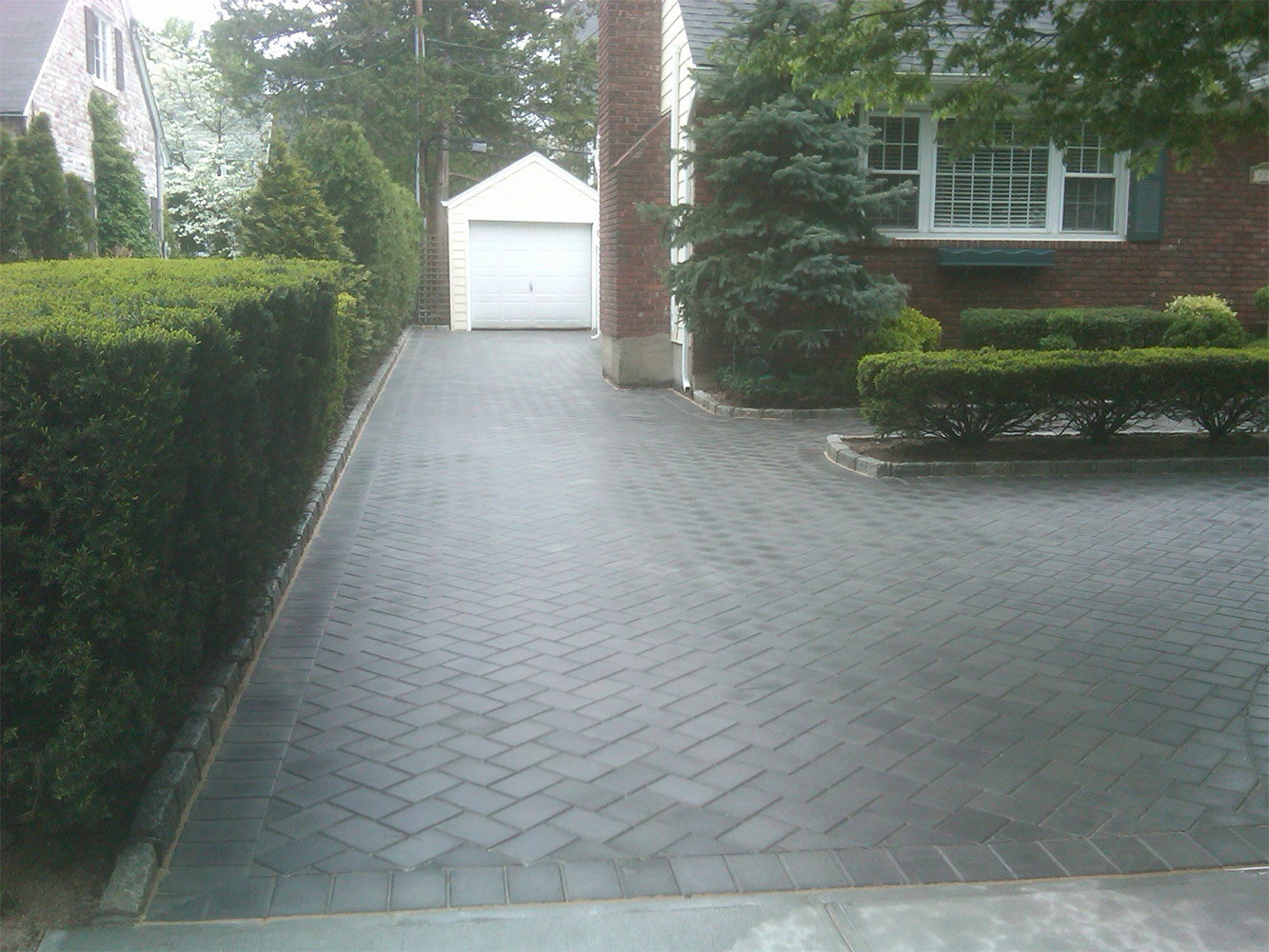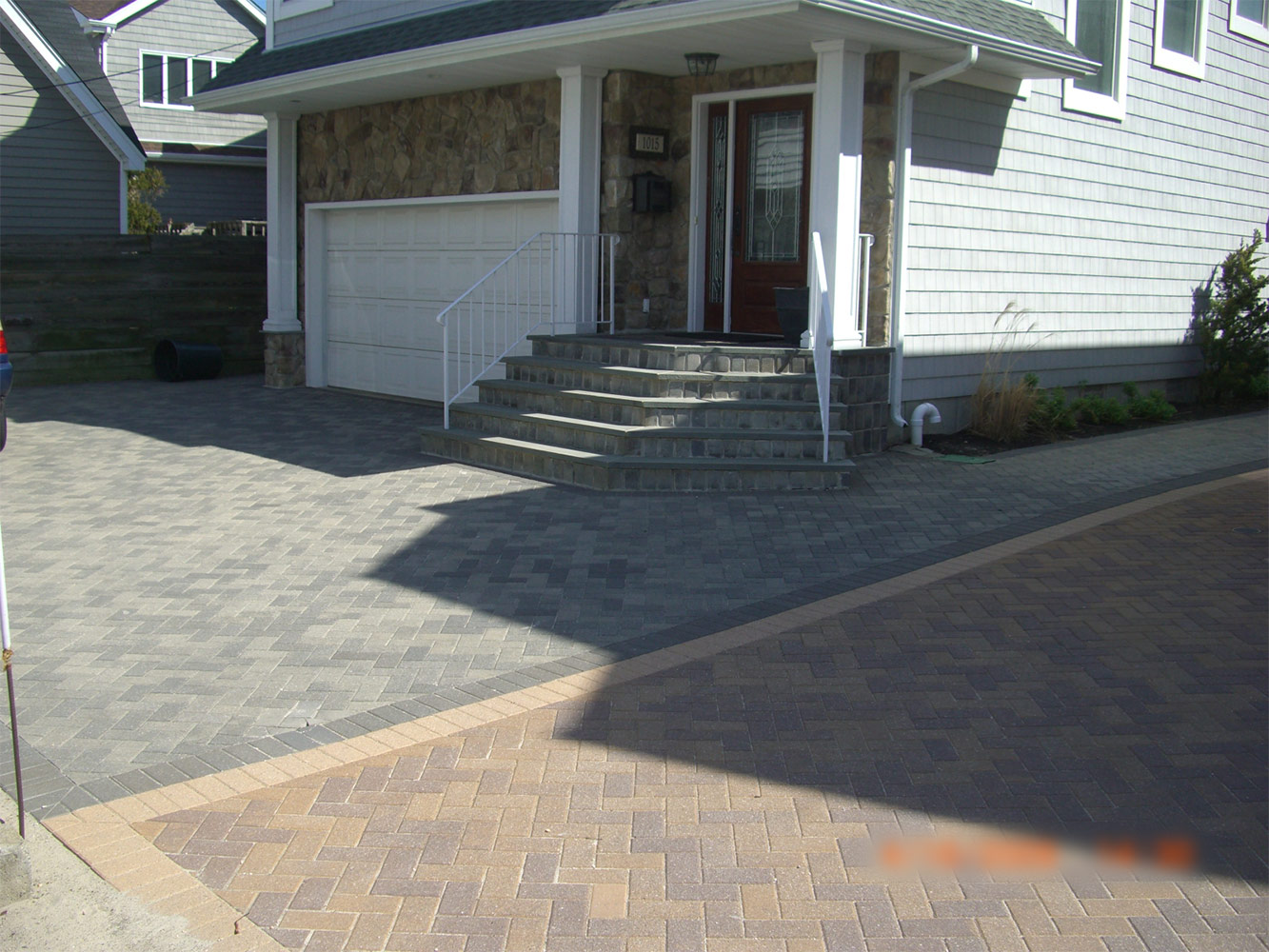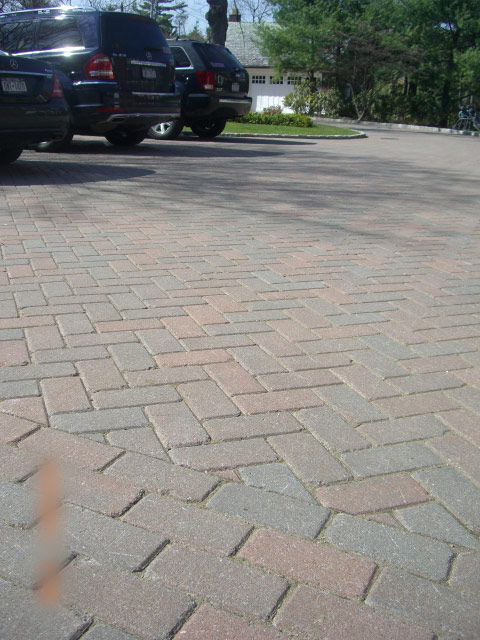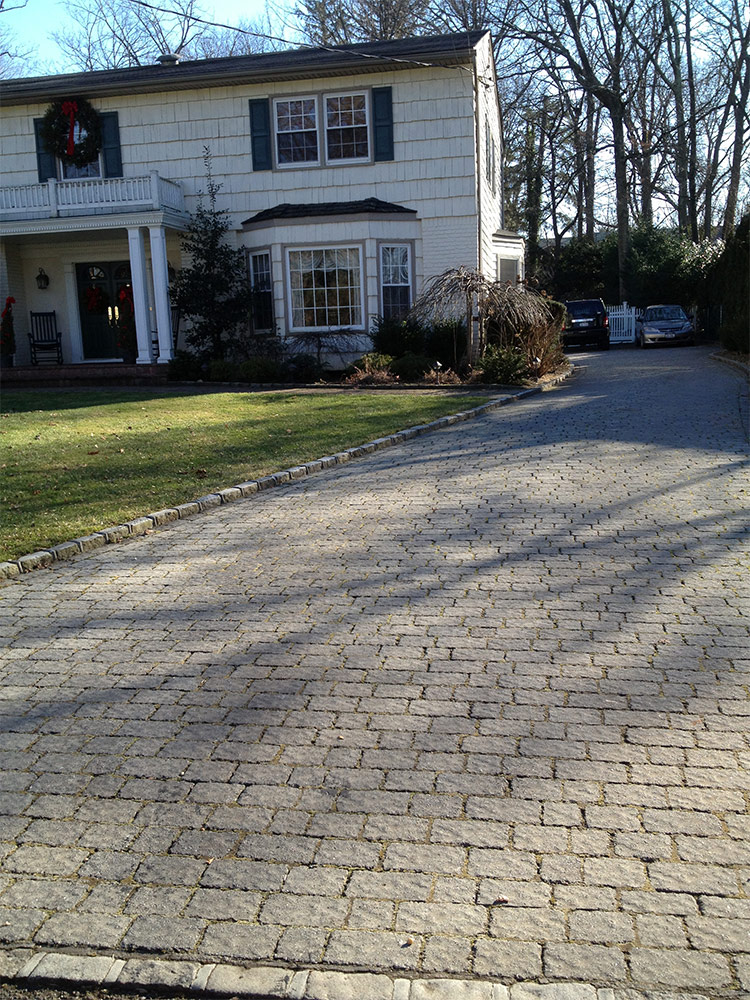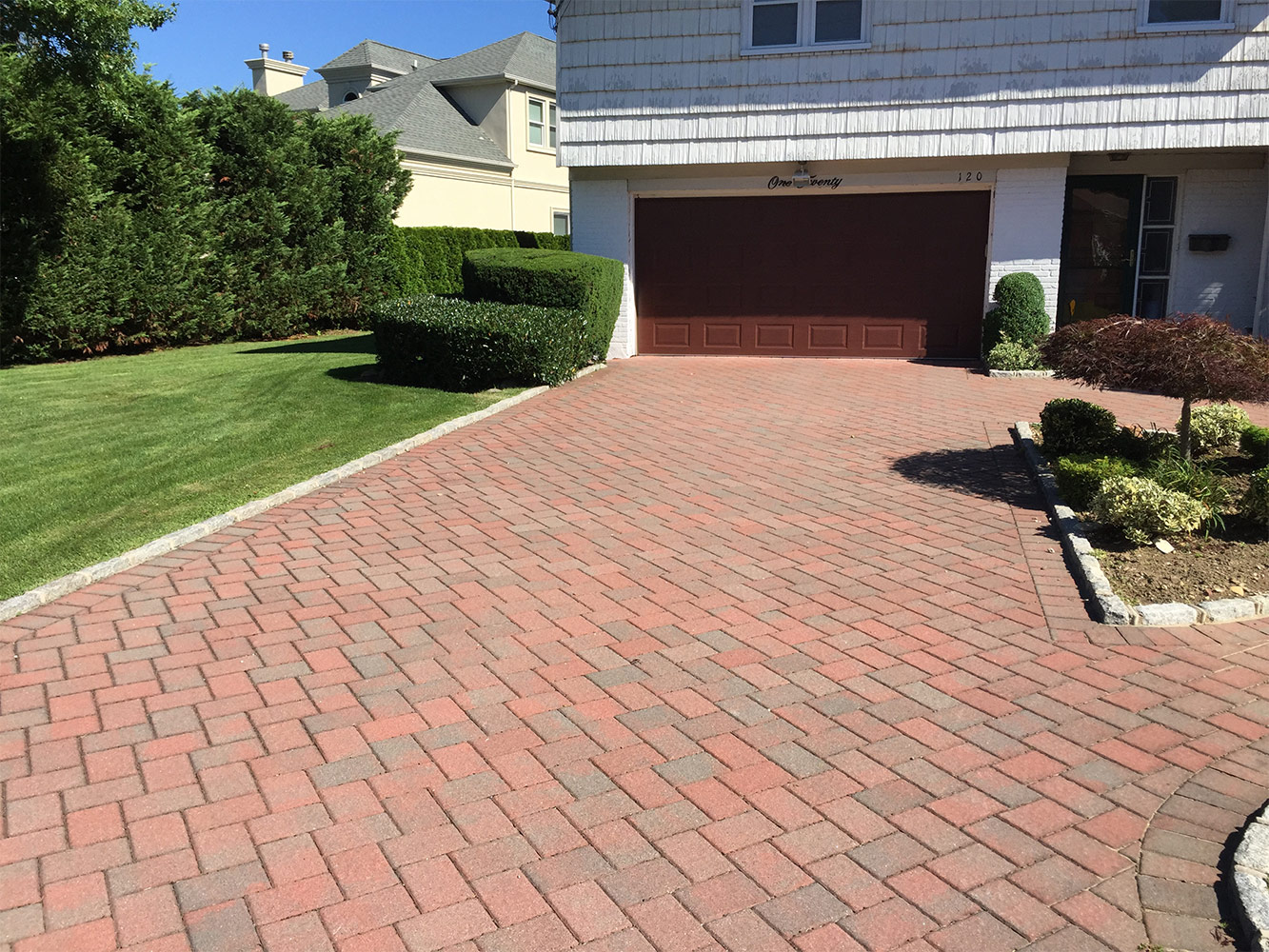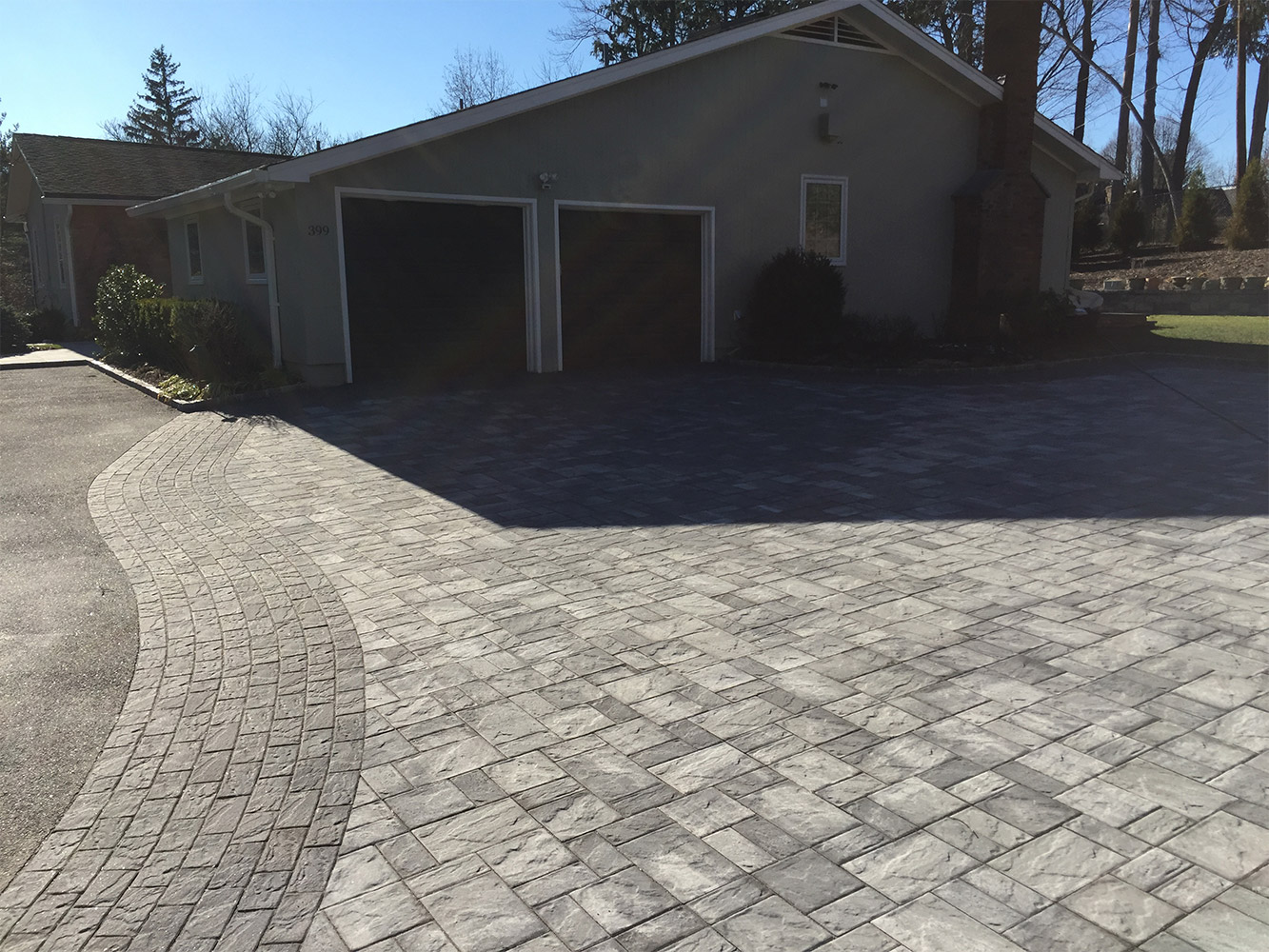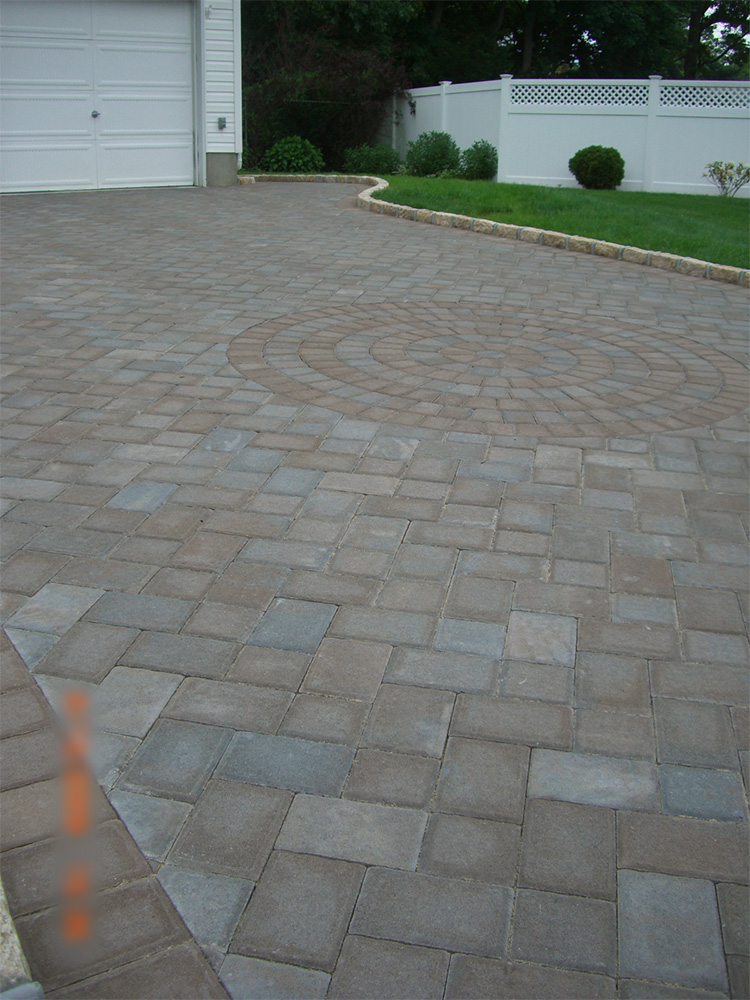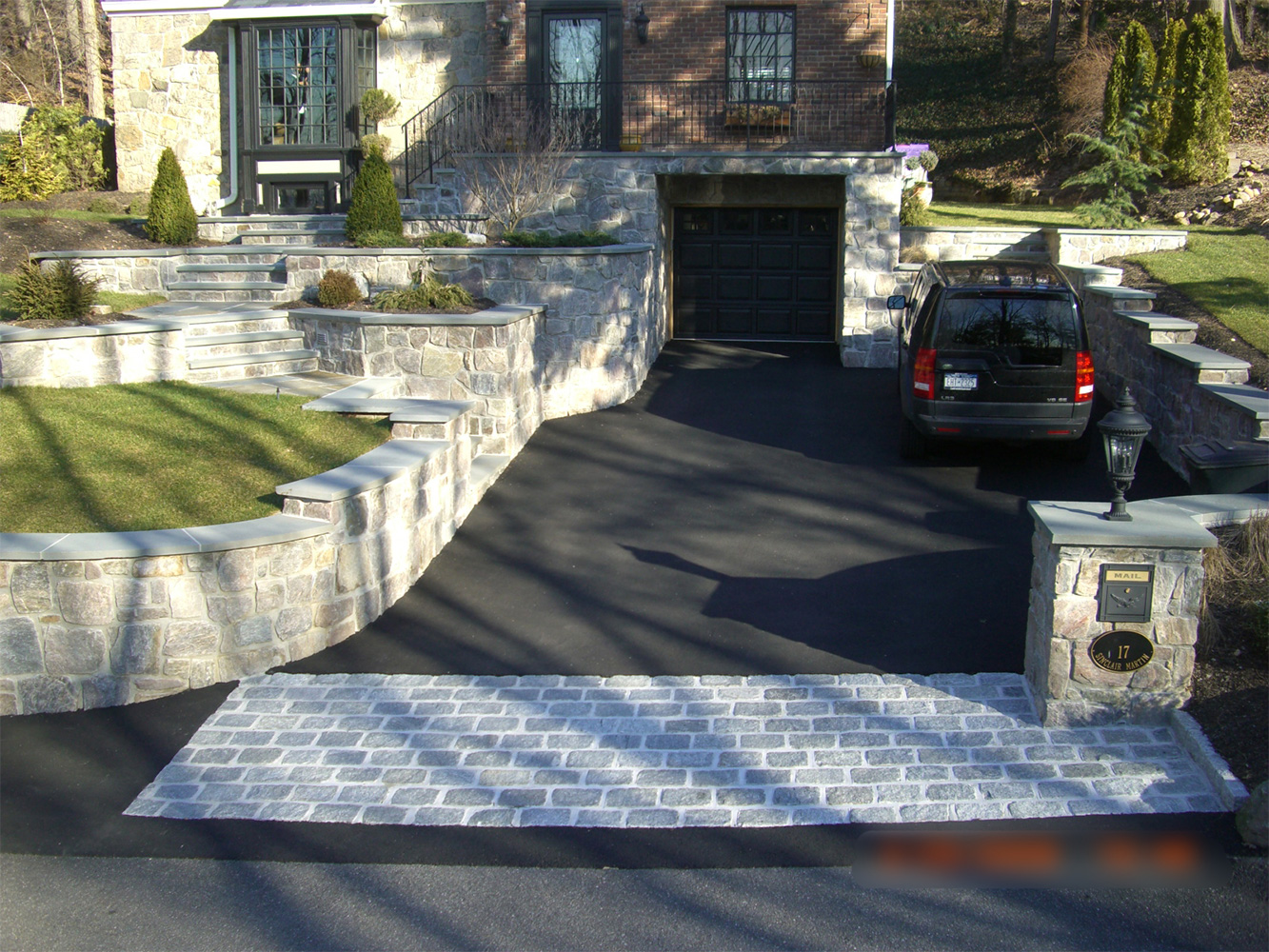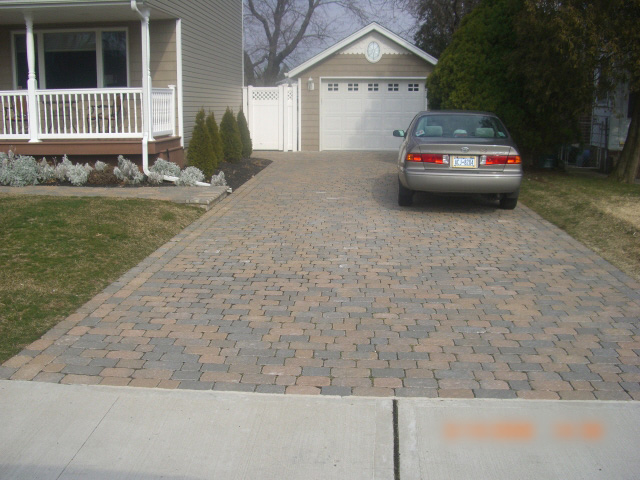 Walkways and Steps
Beautiful and sensible design meets compliant structure. Our design professionals and masonry contractors guide you every step of the way. Select not just a style and design that you love - but also a custom solution that works best for your home.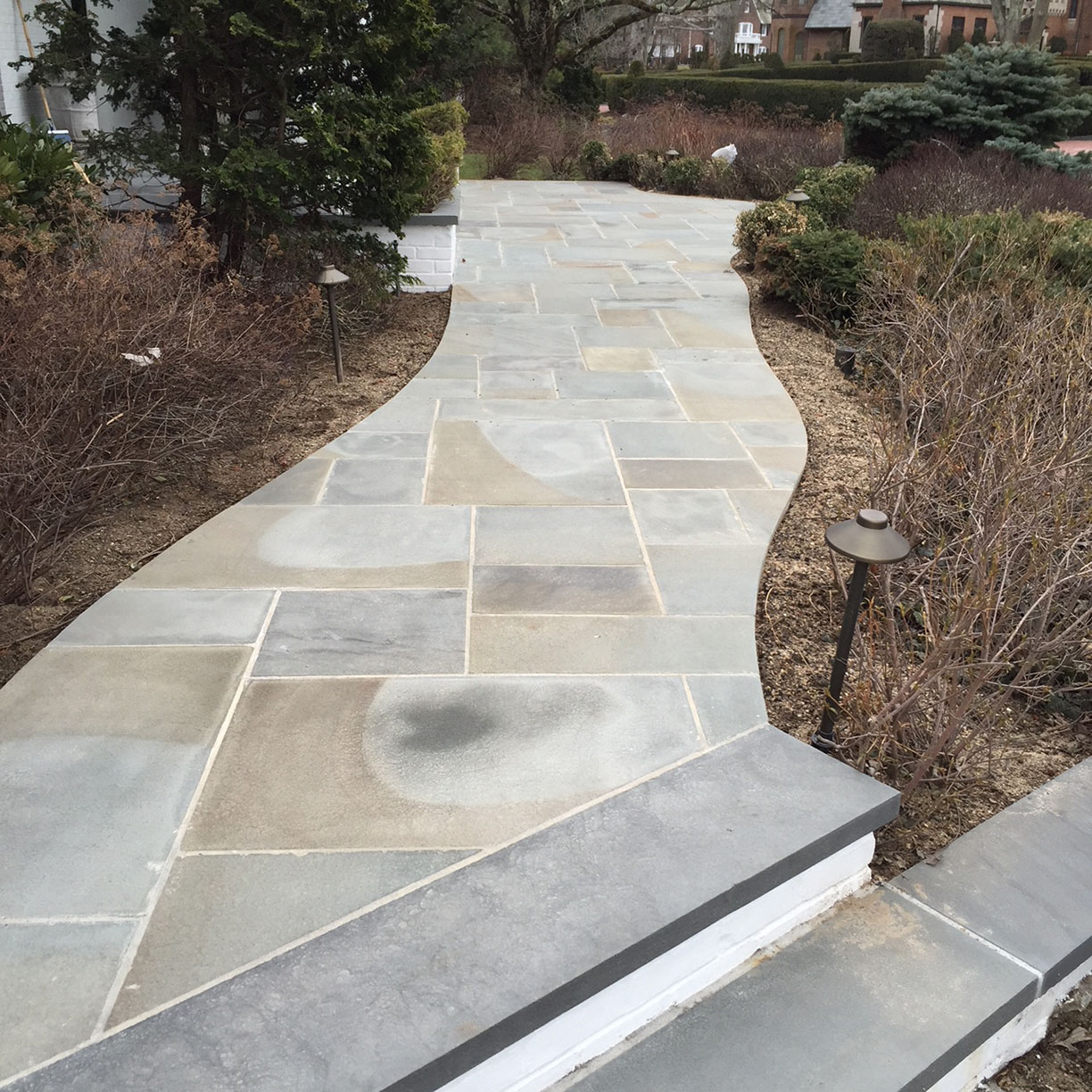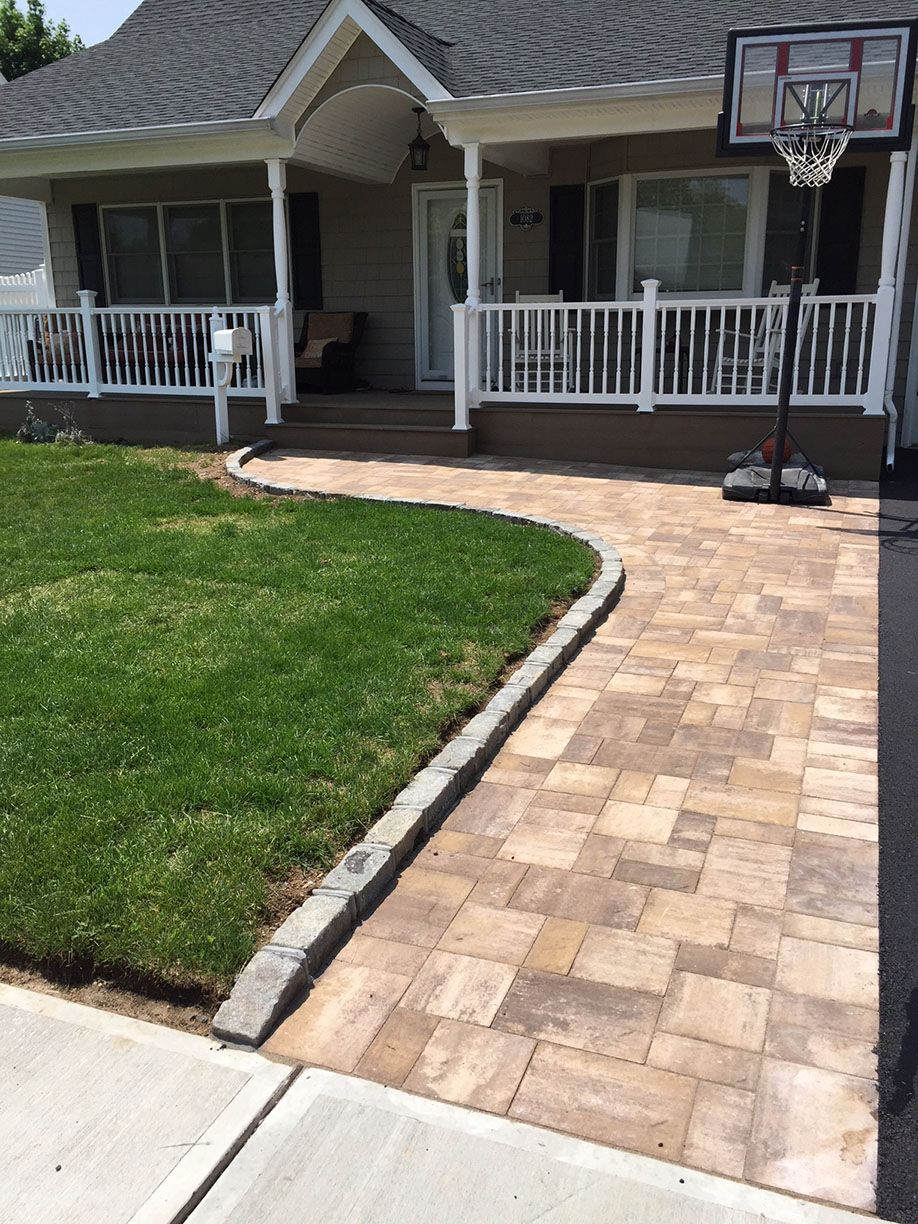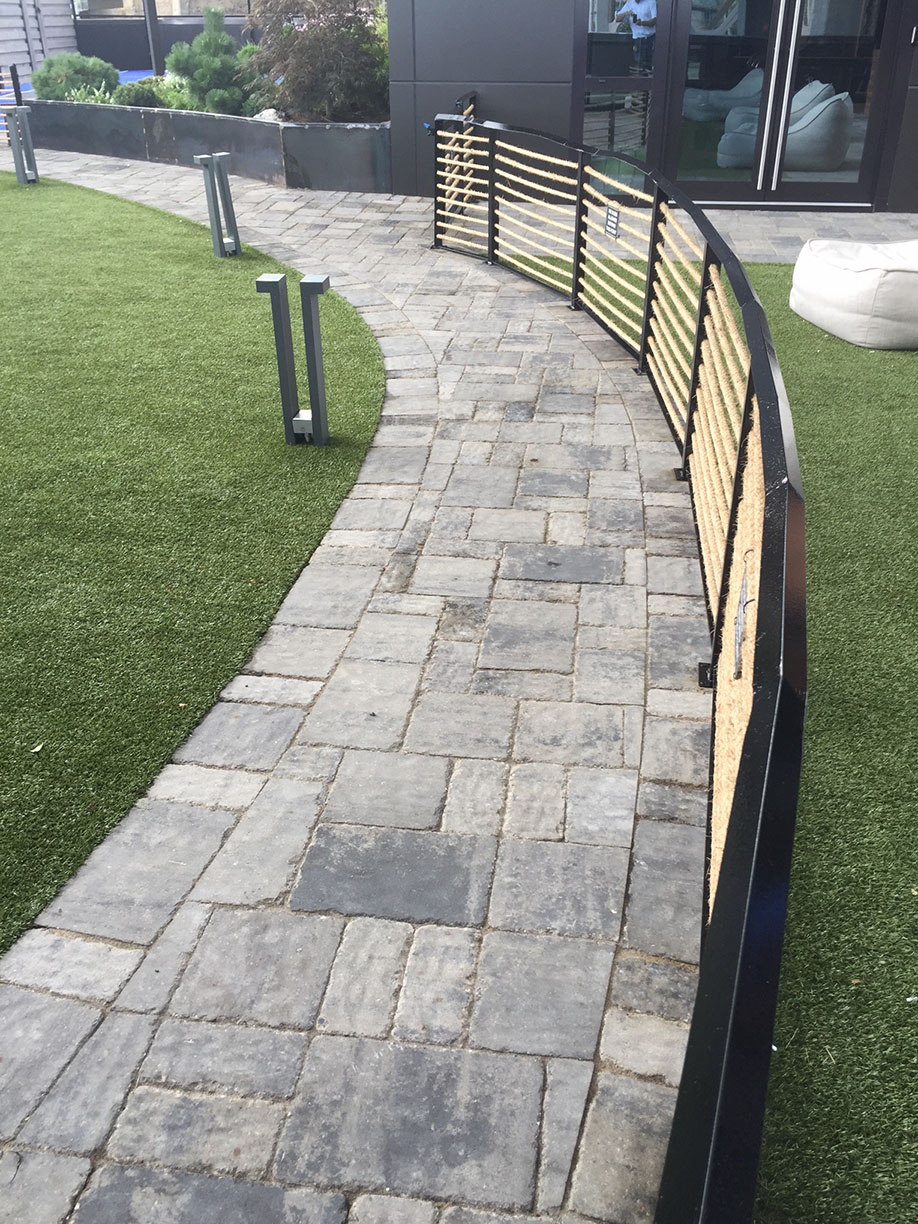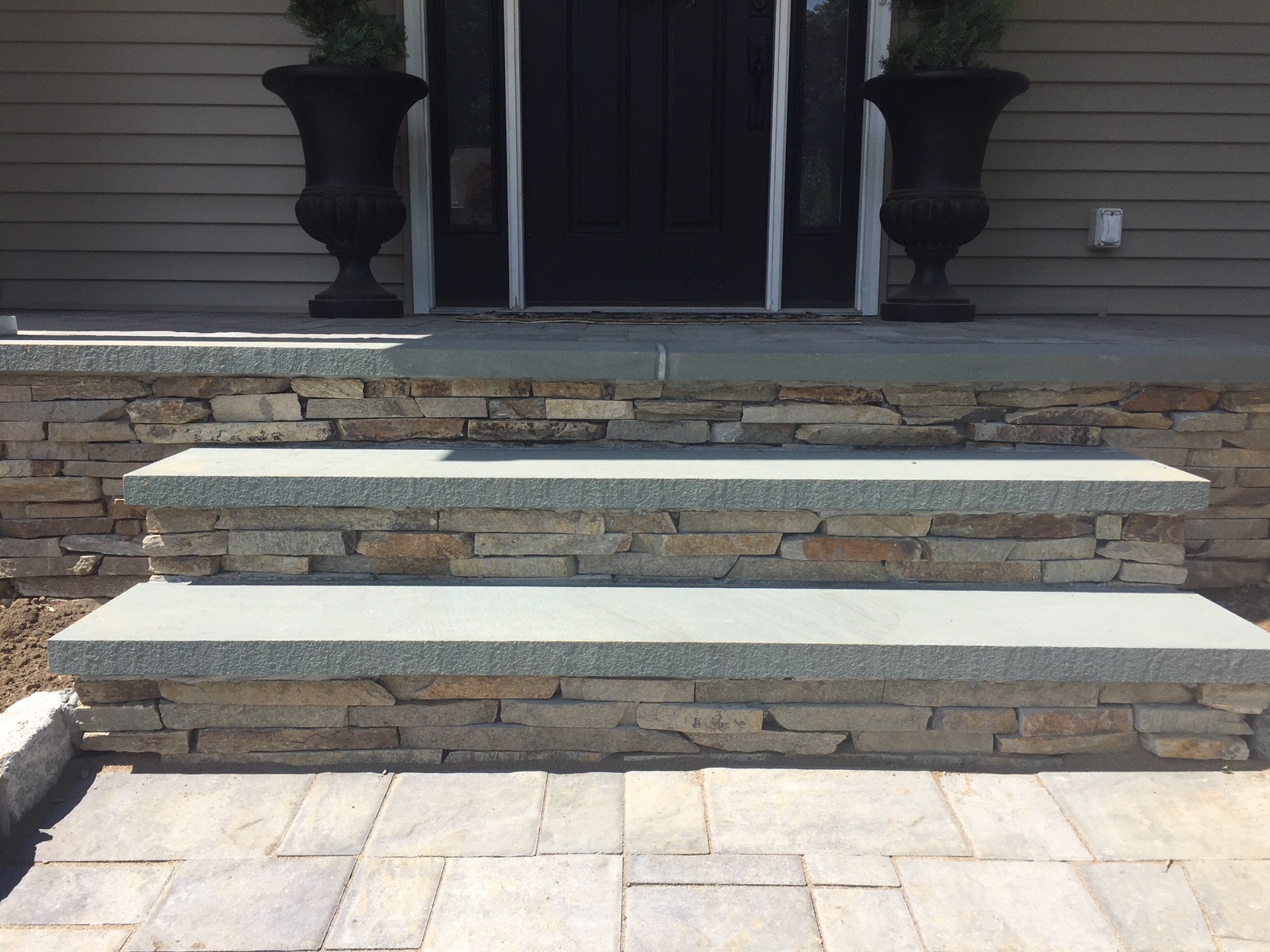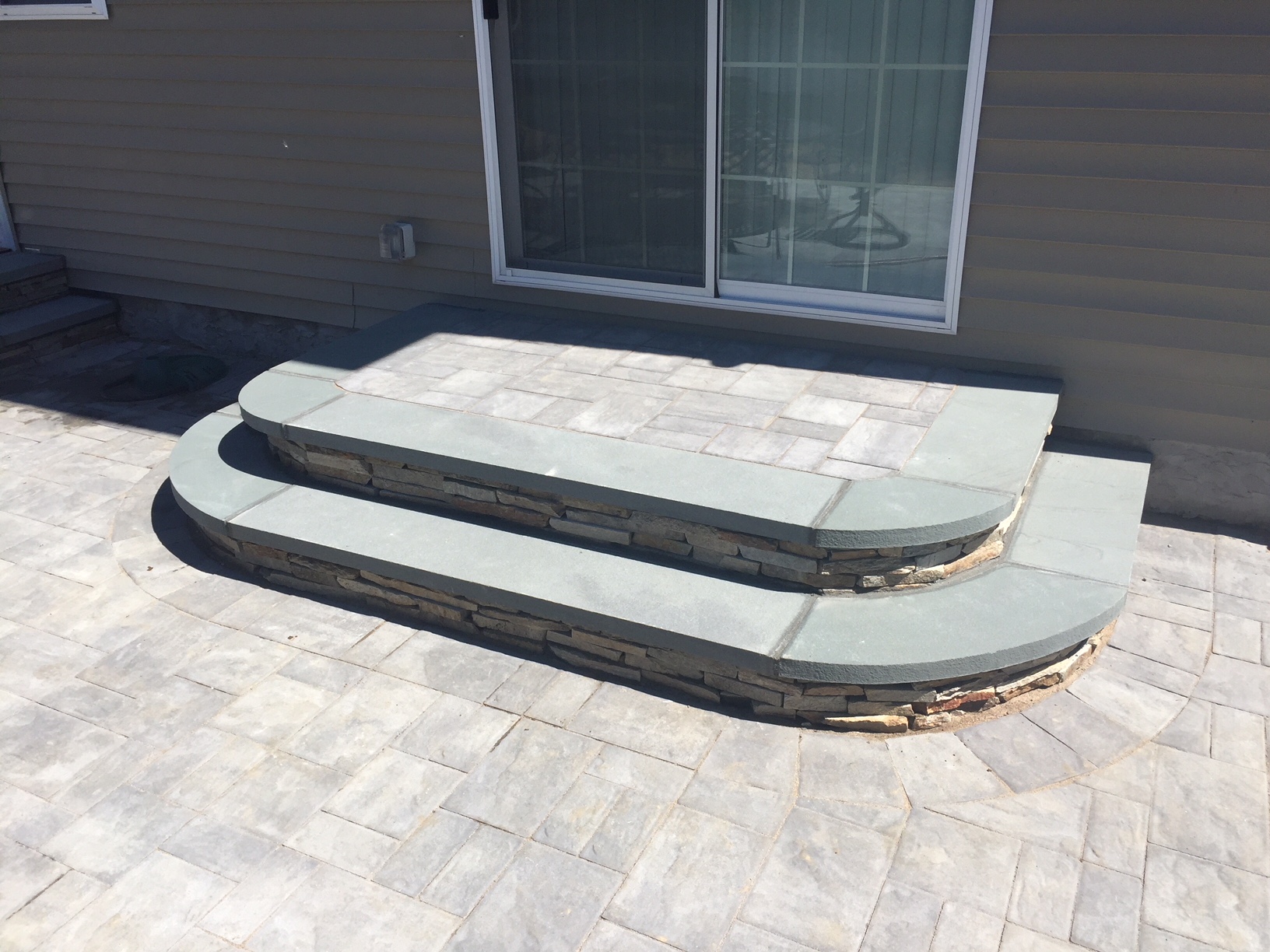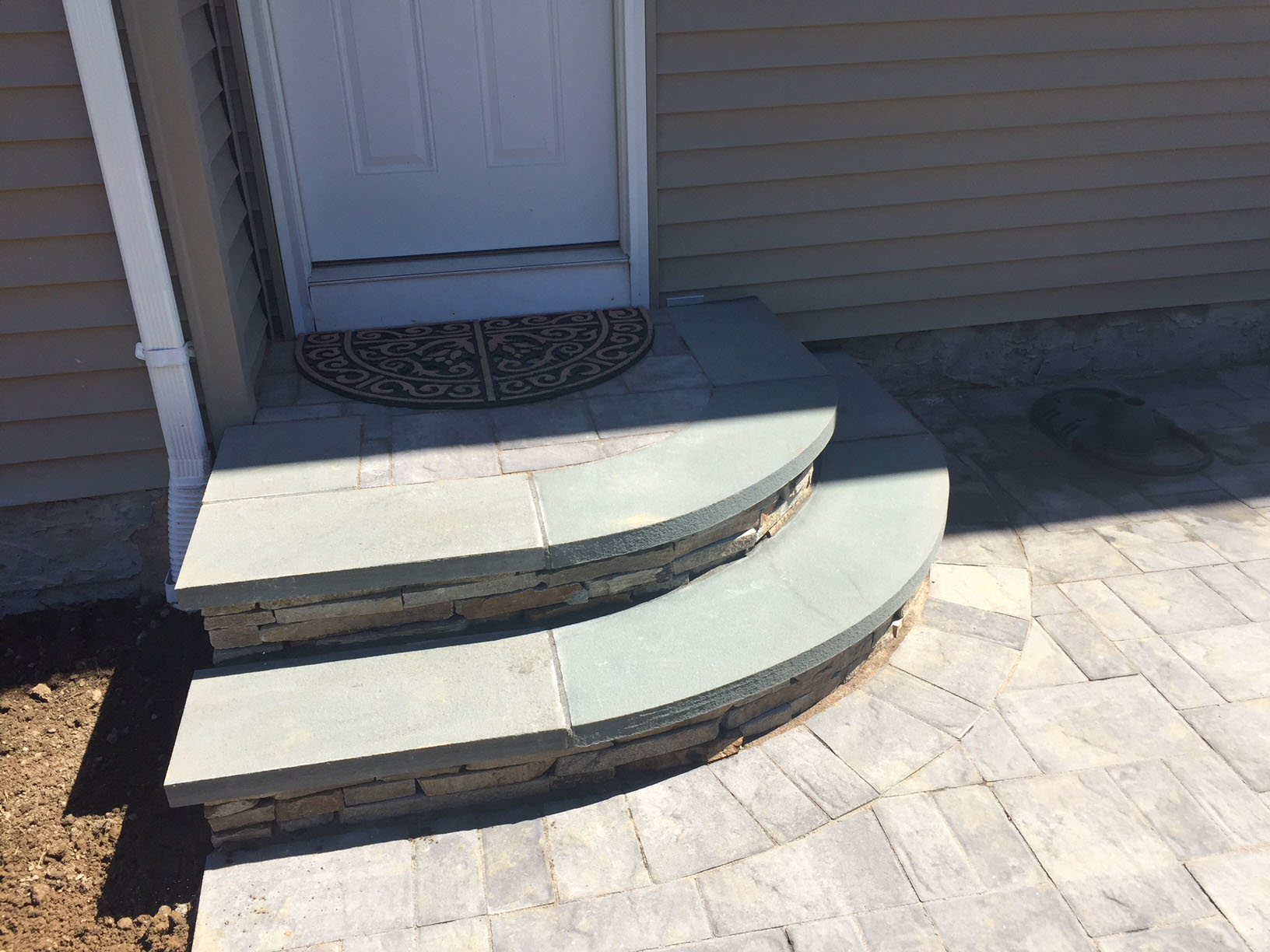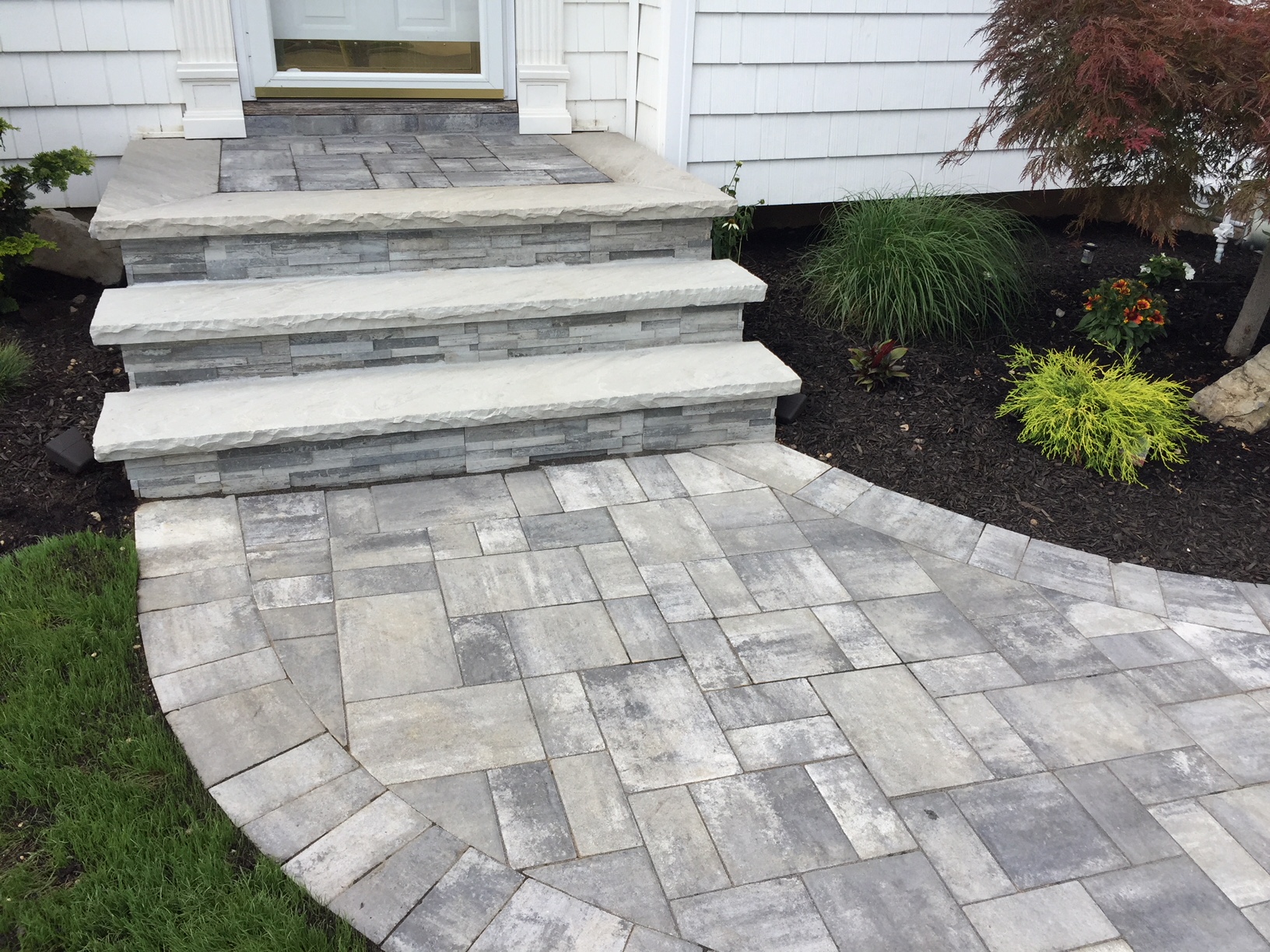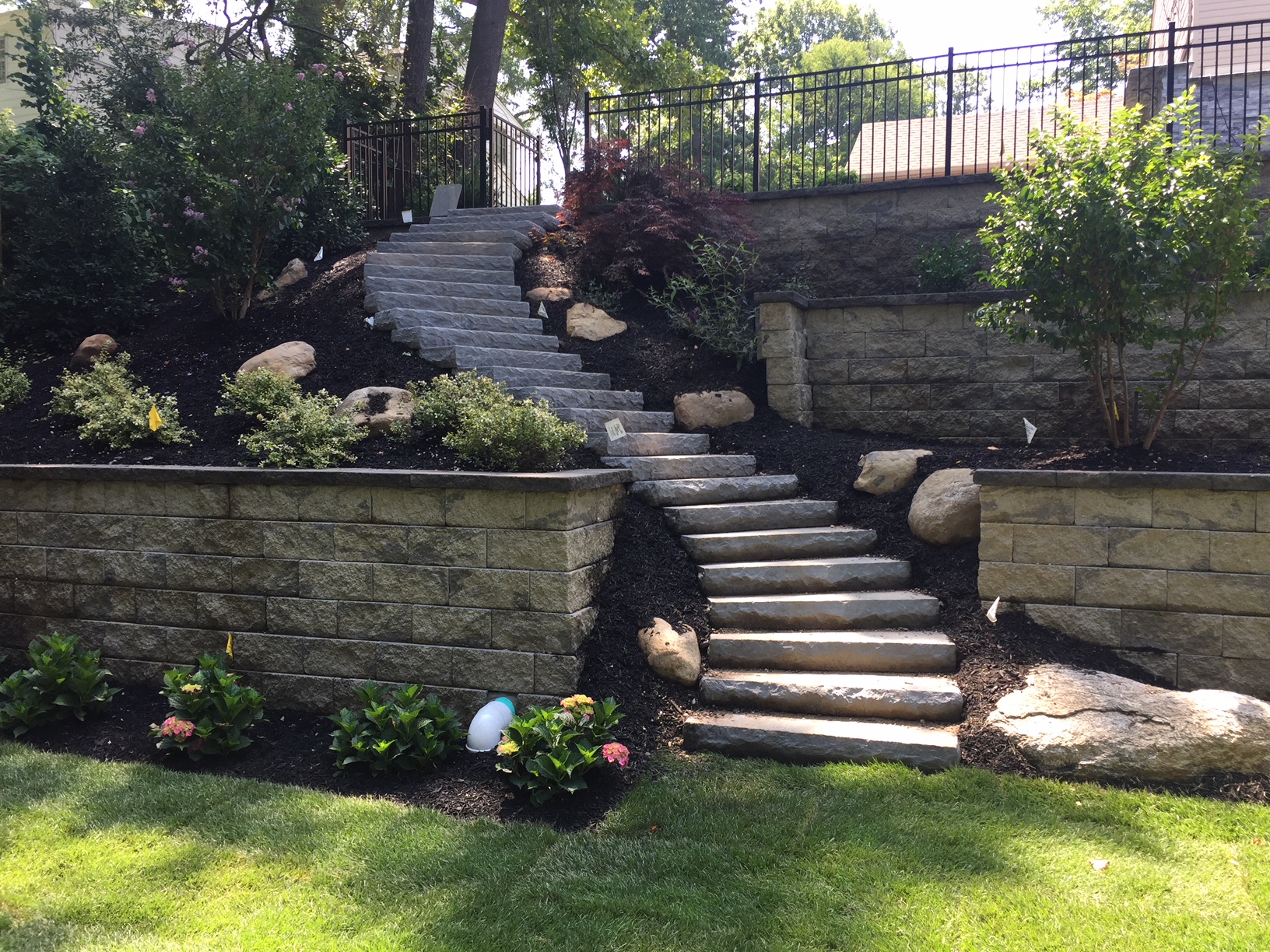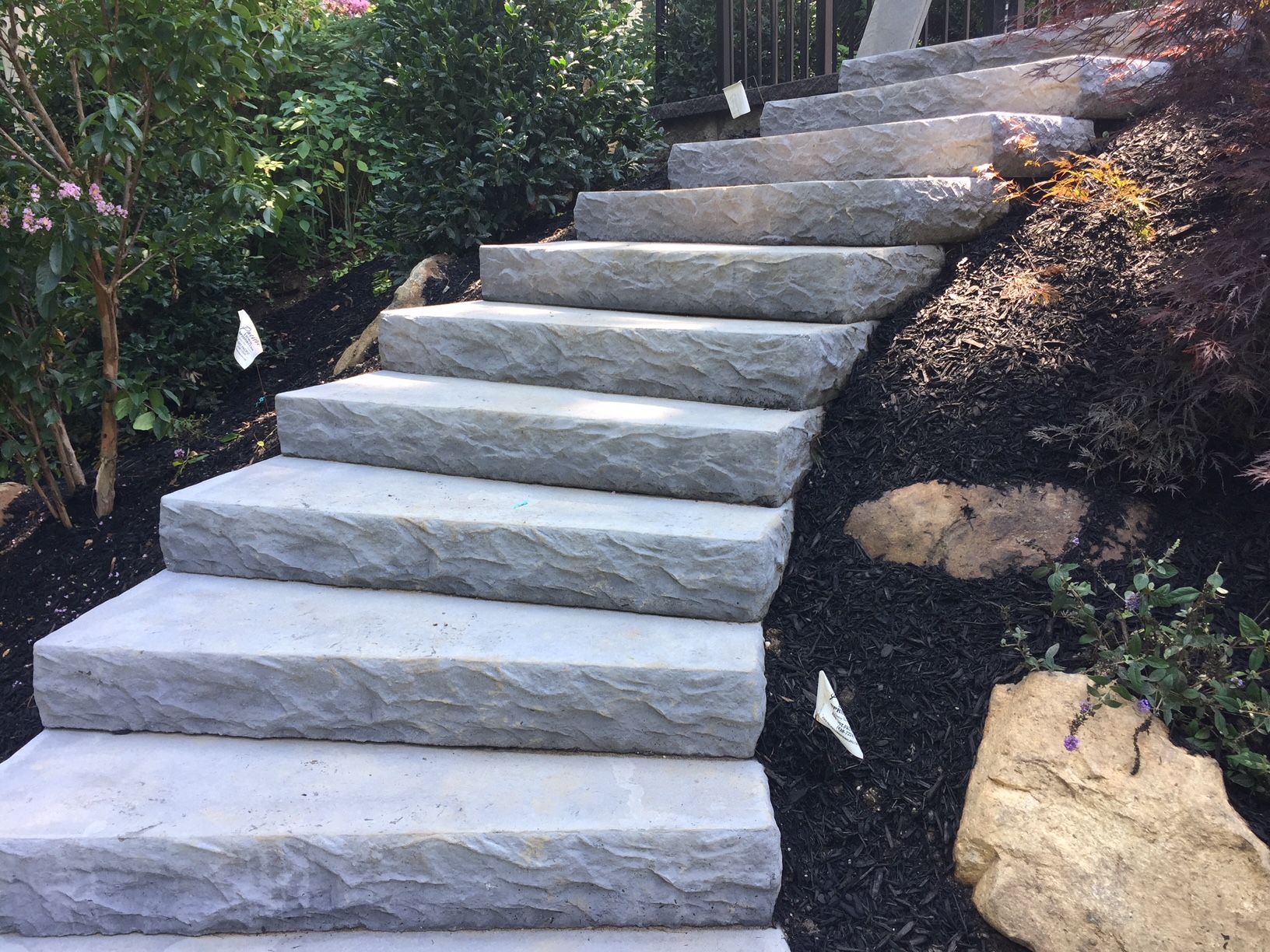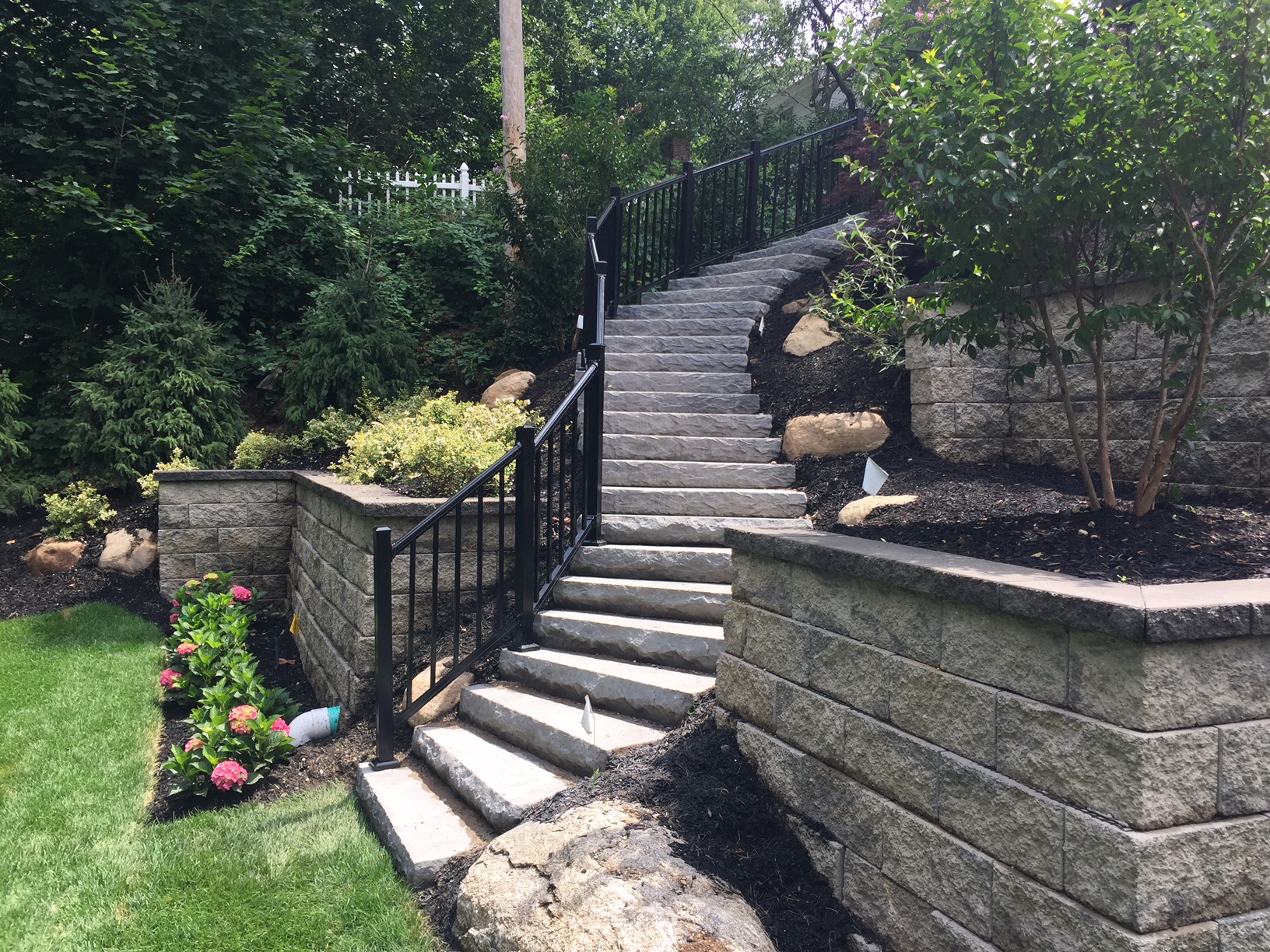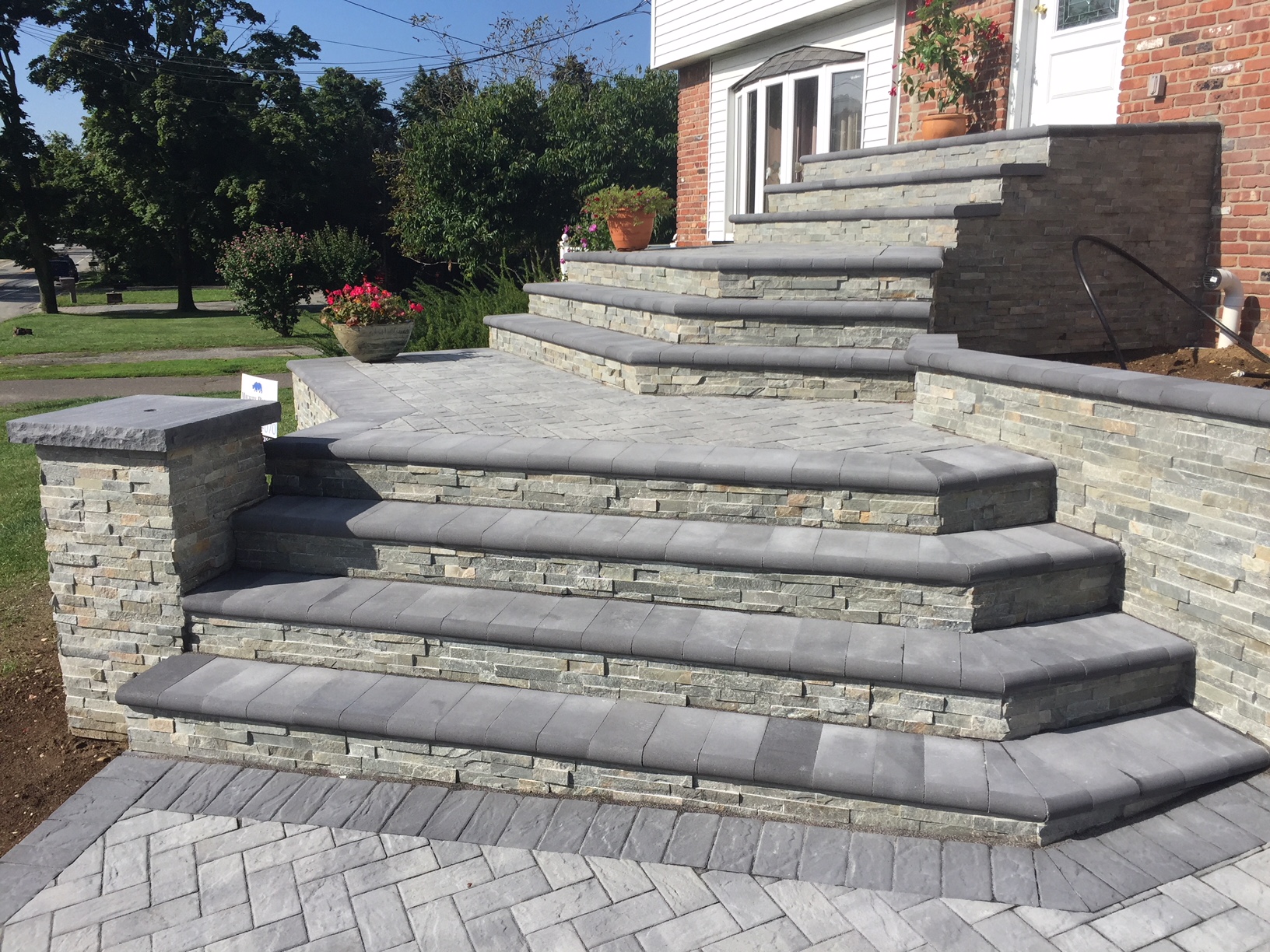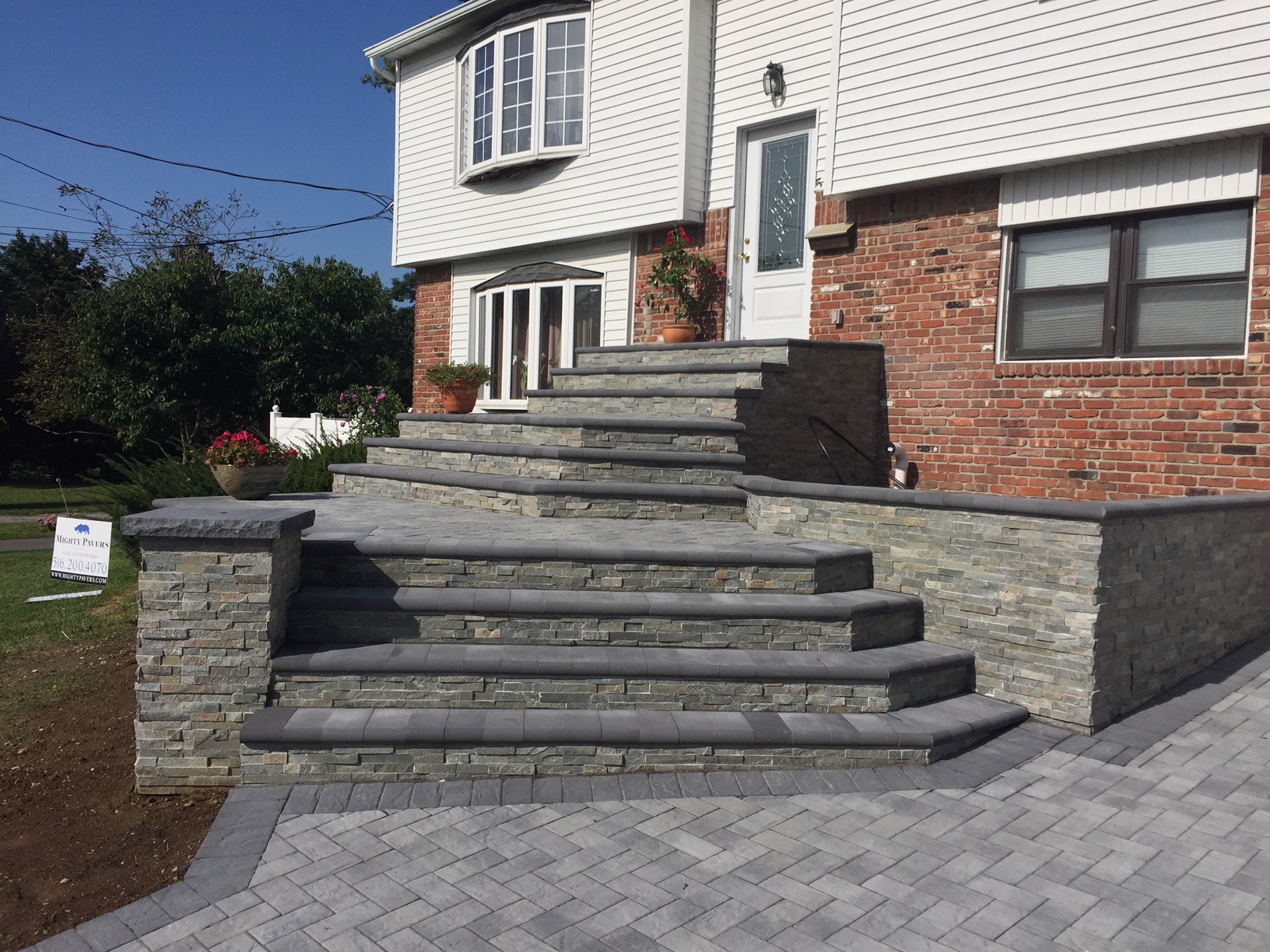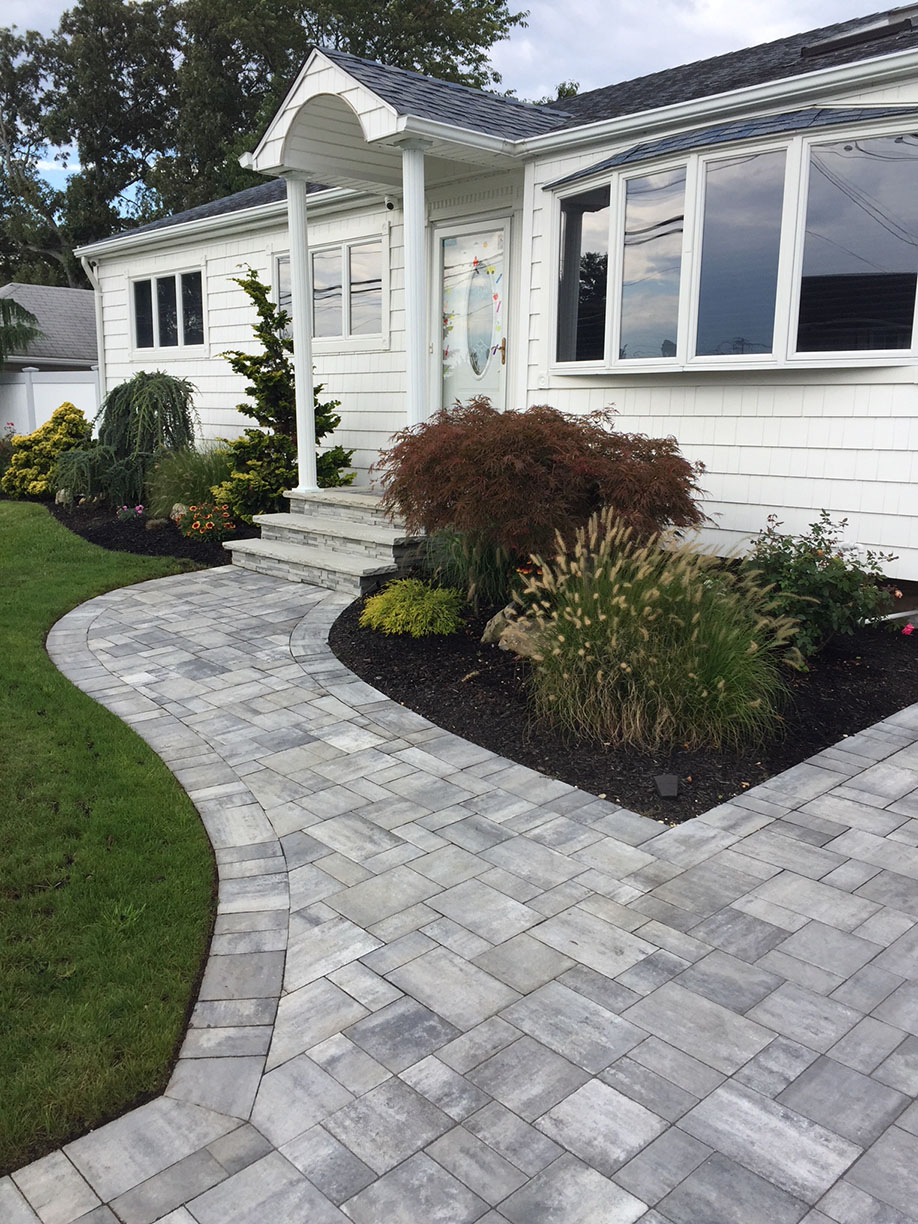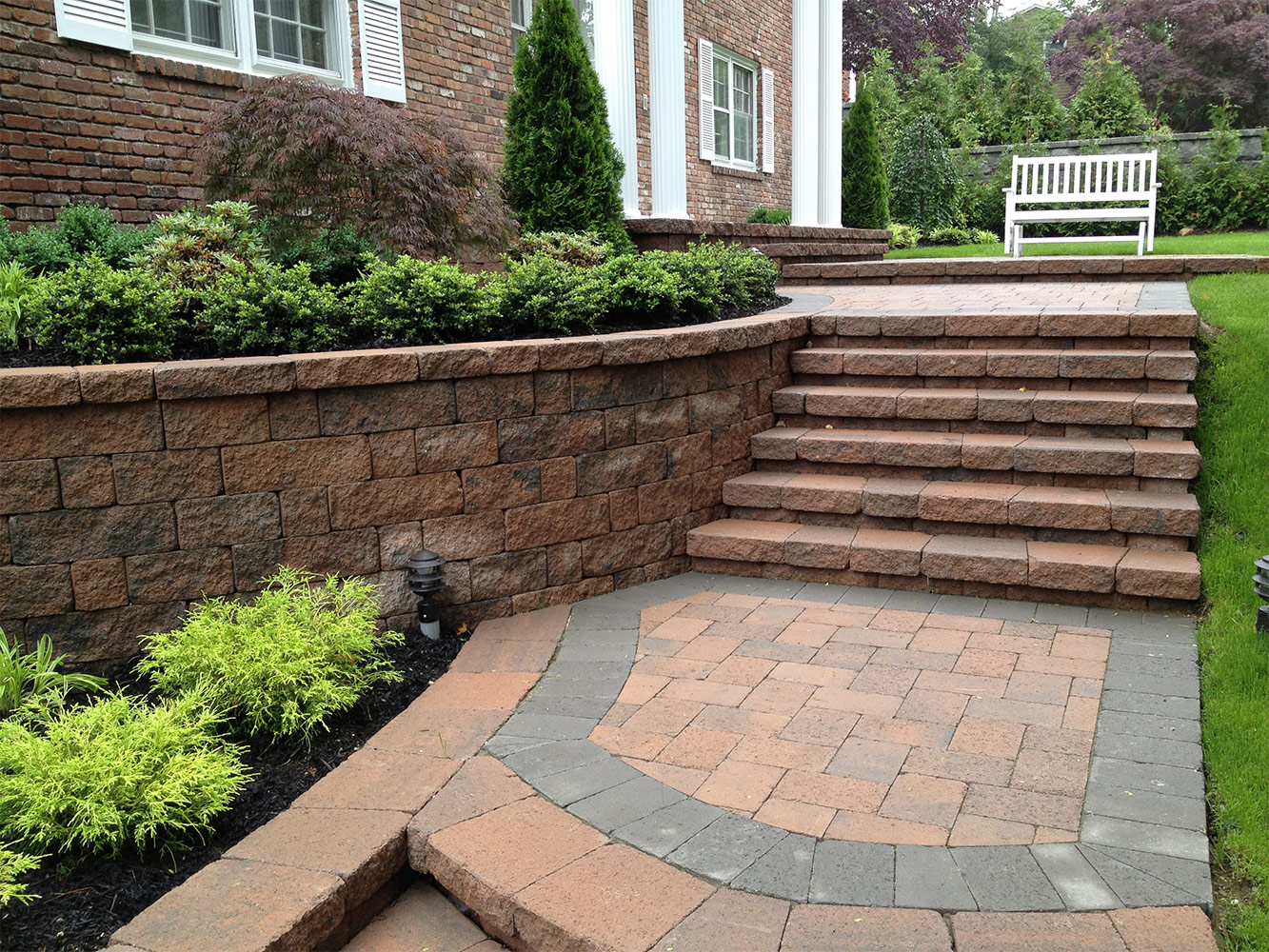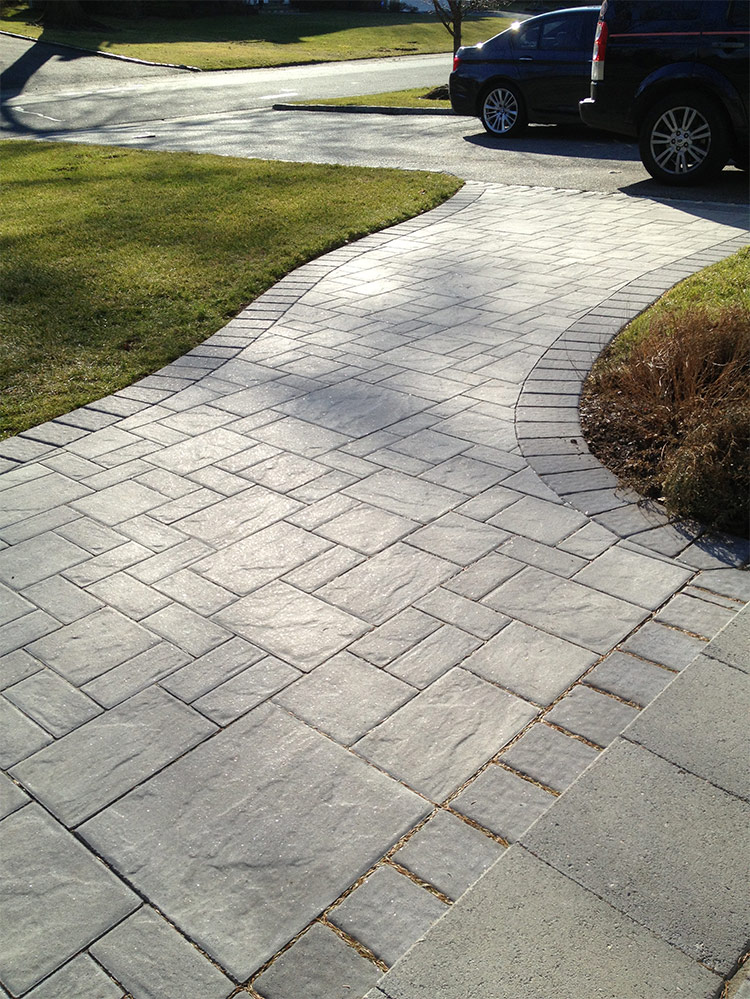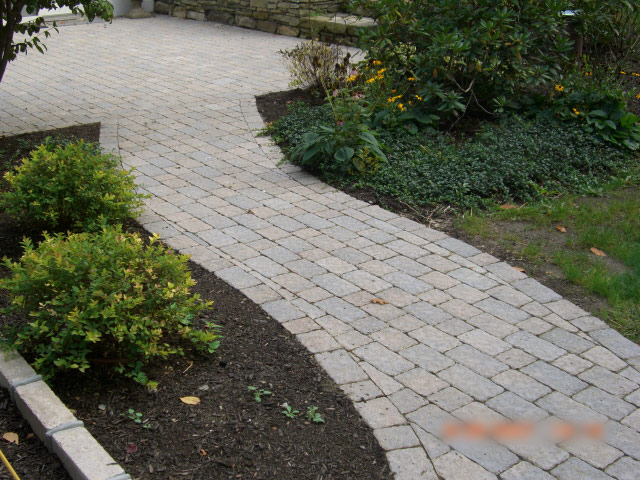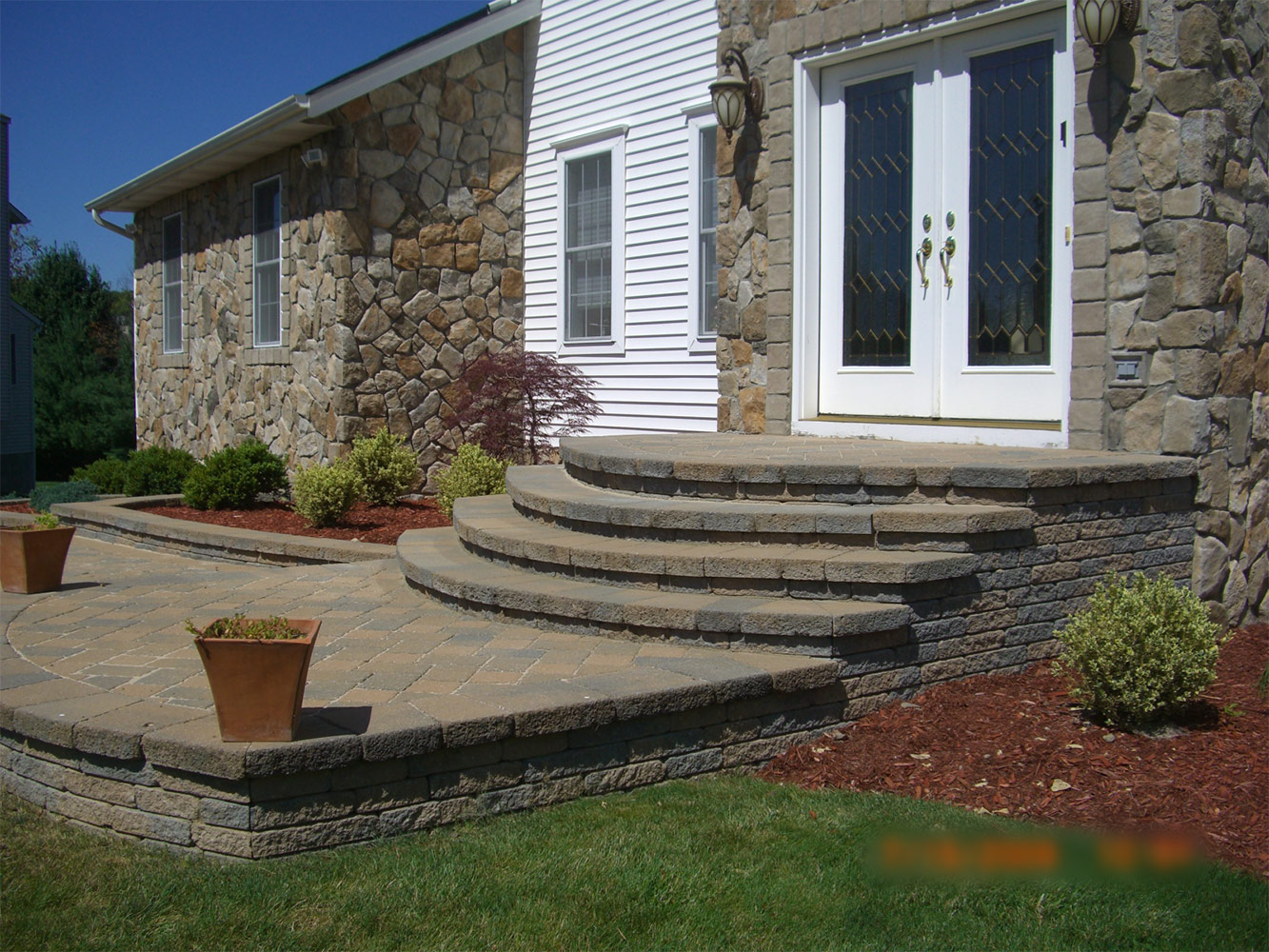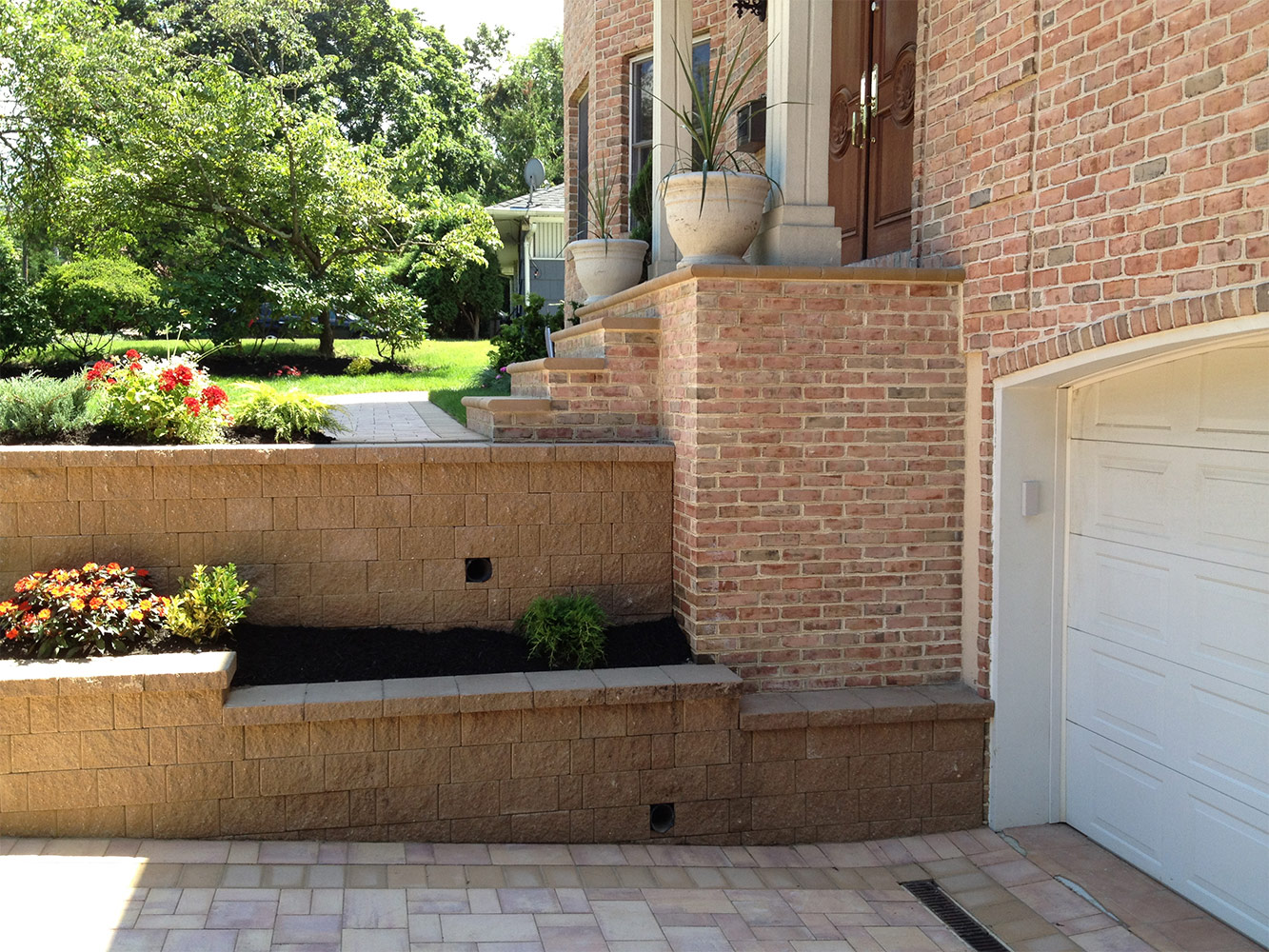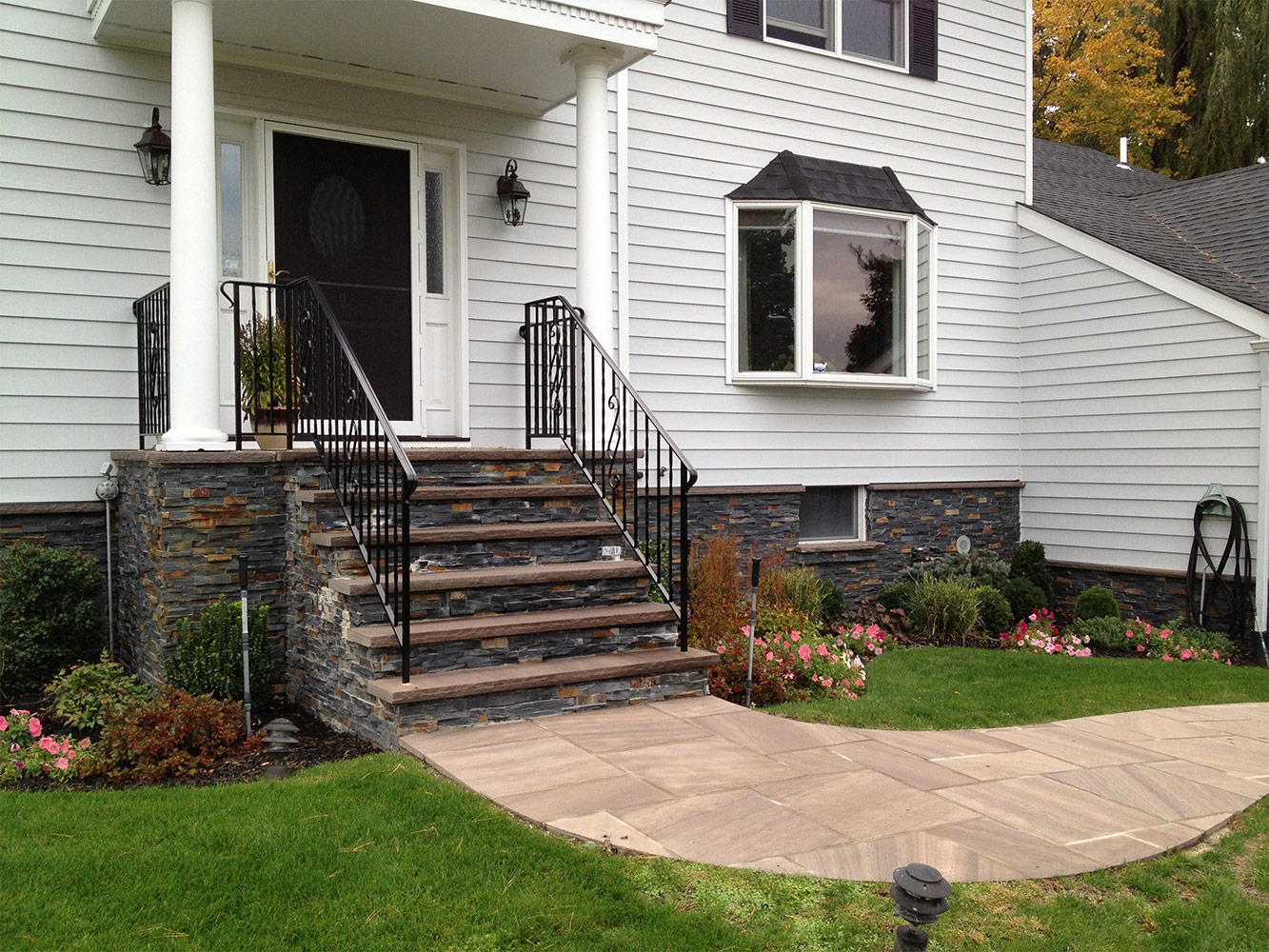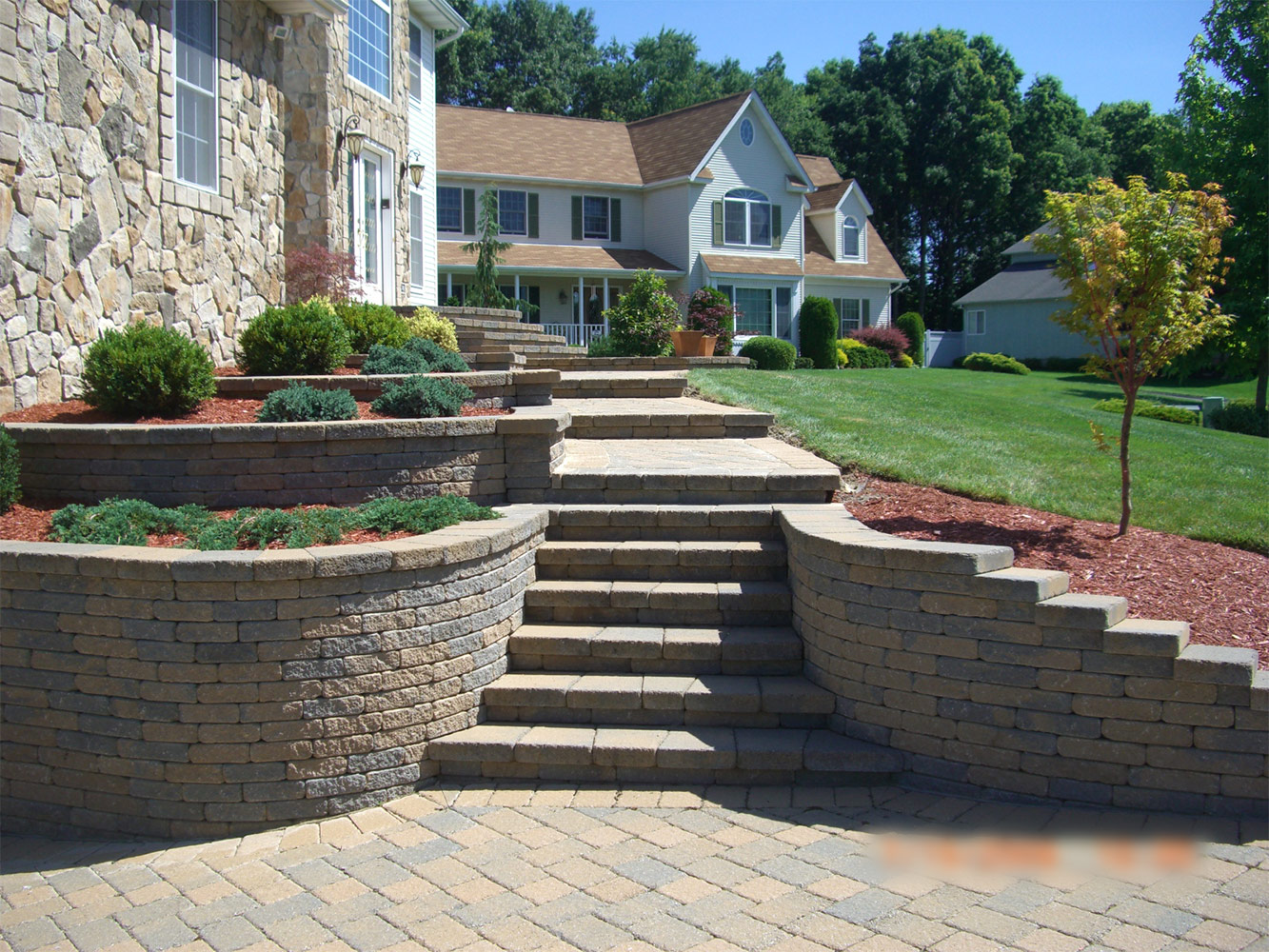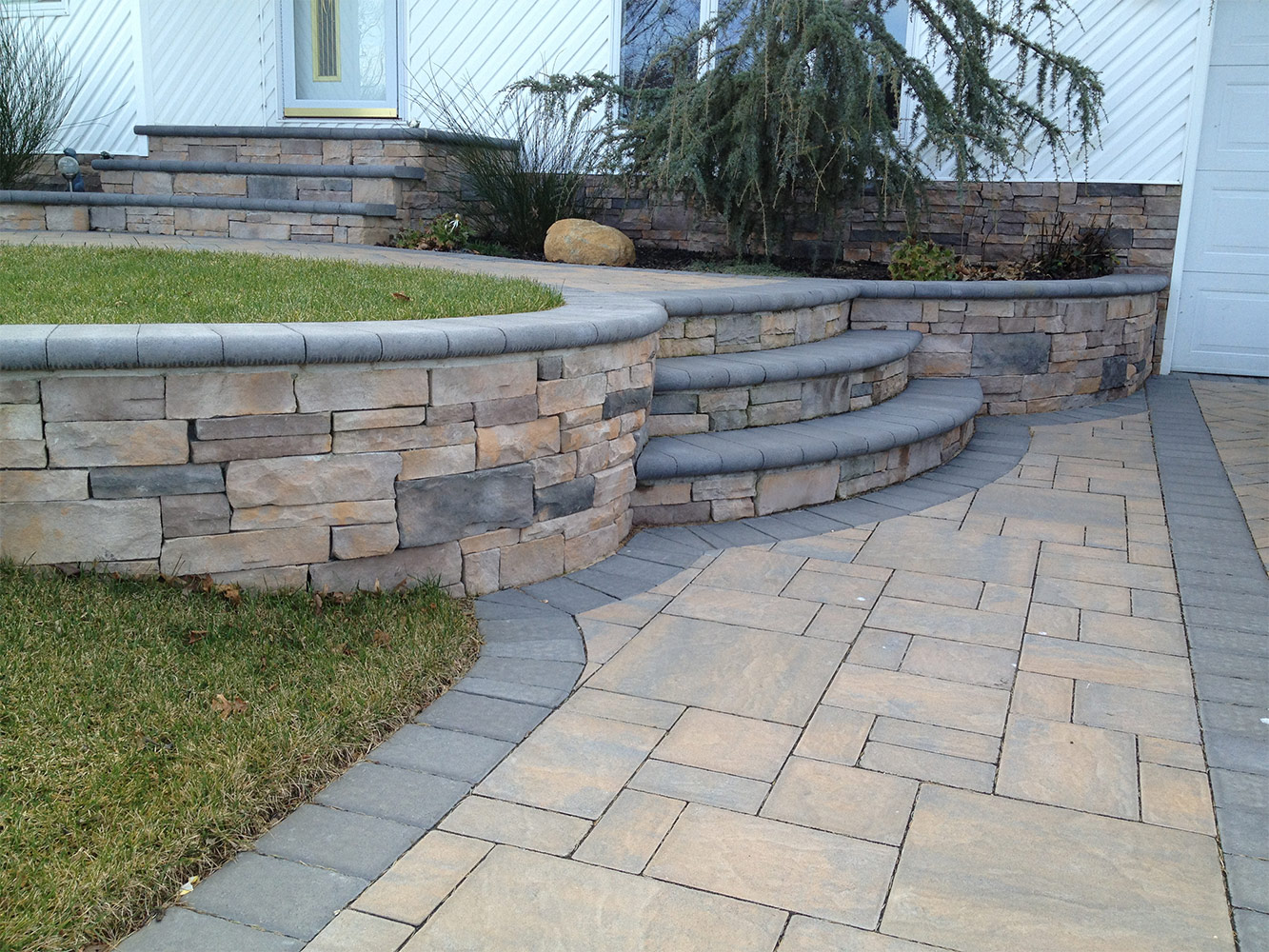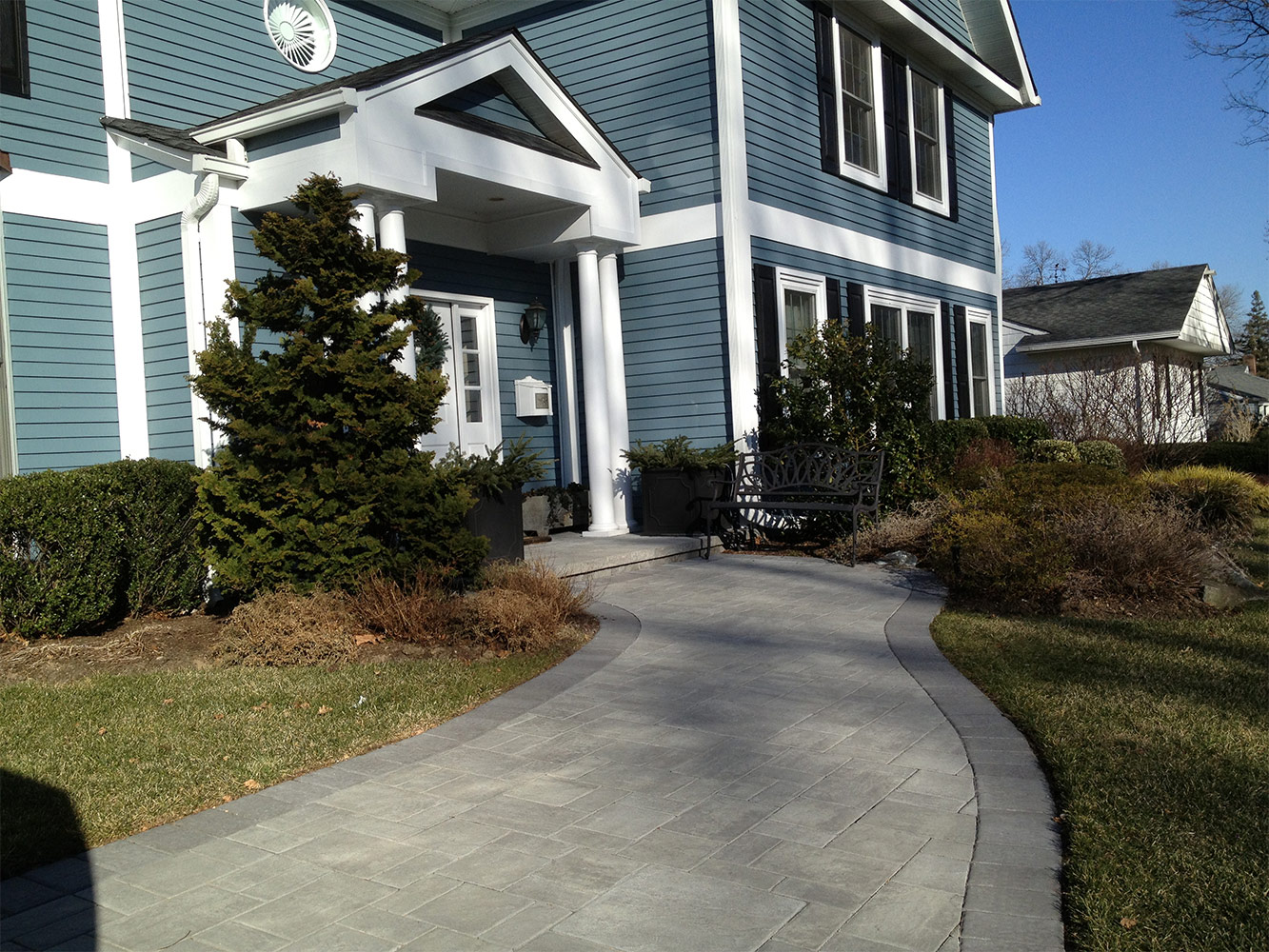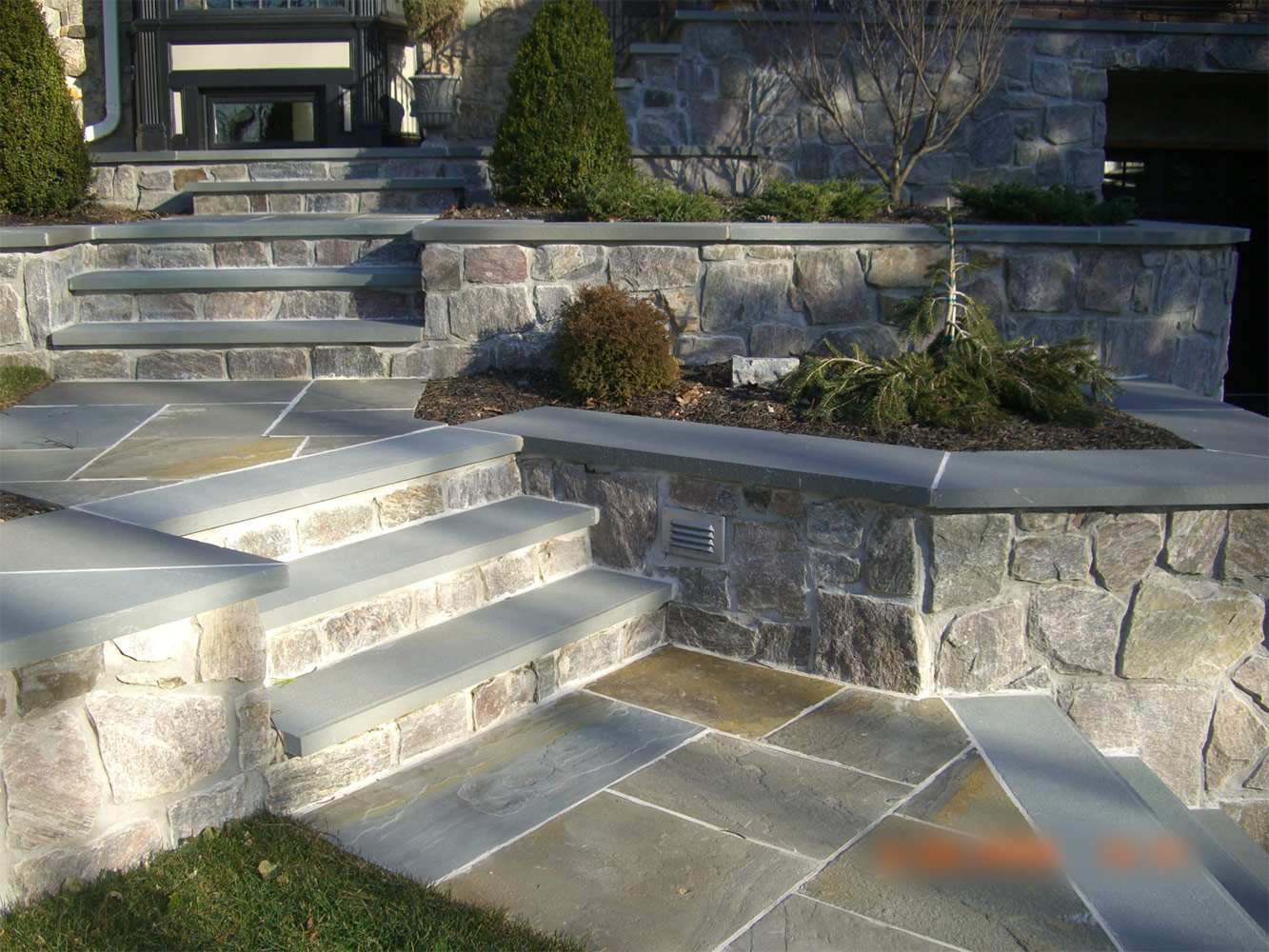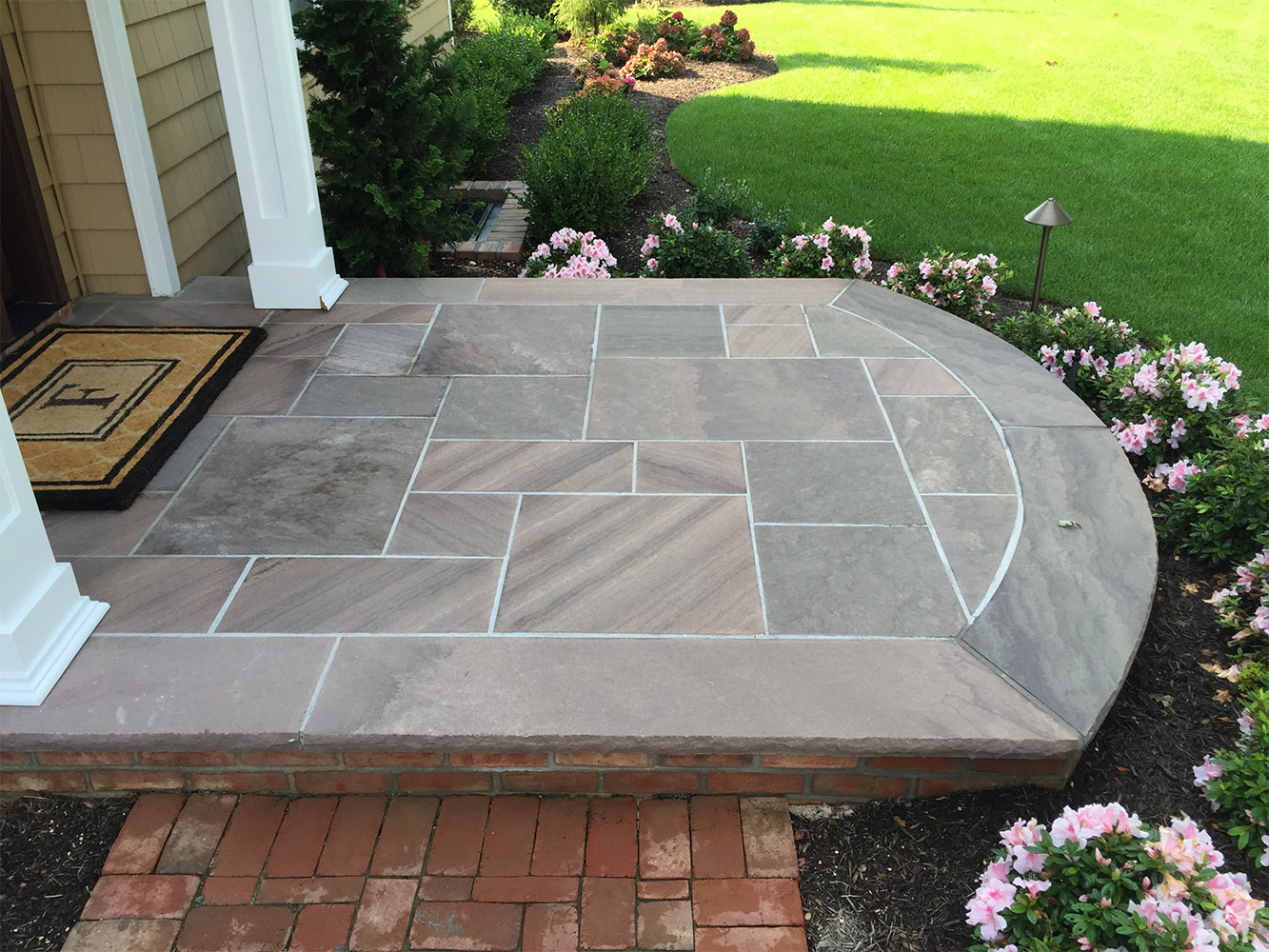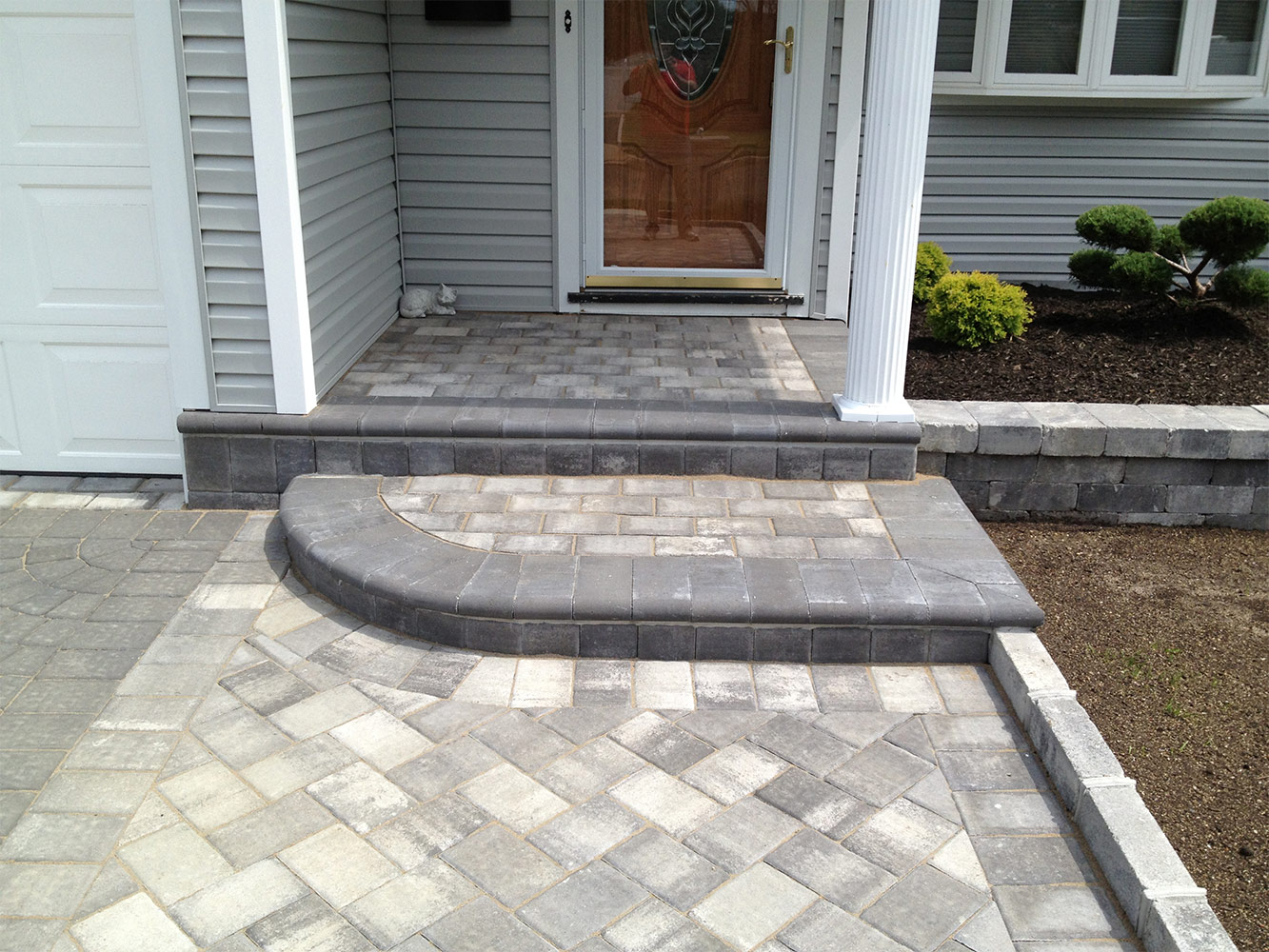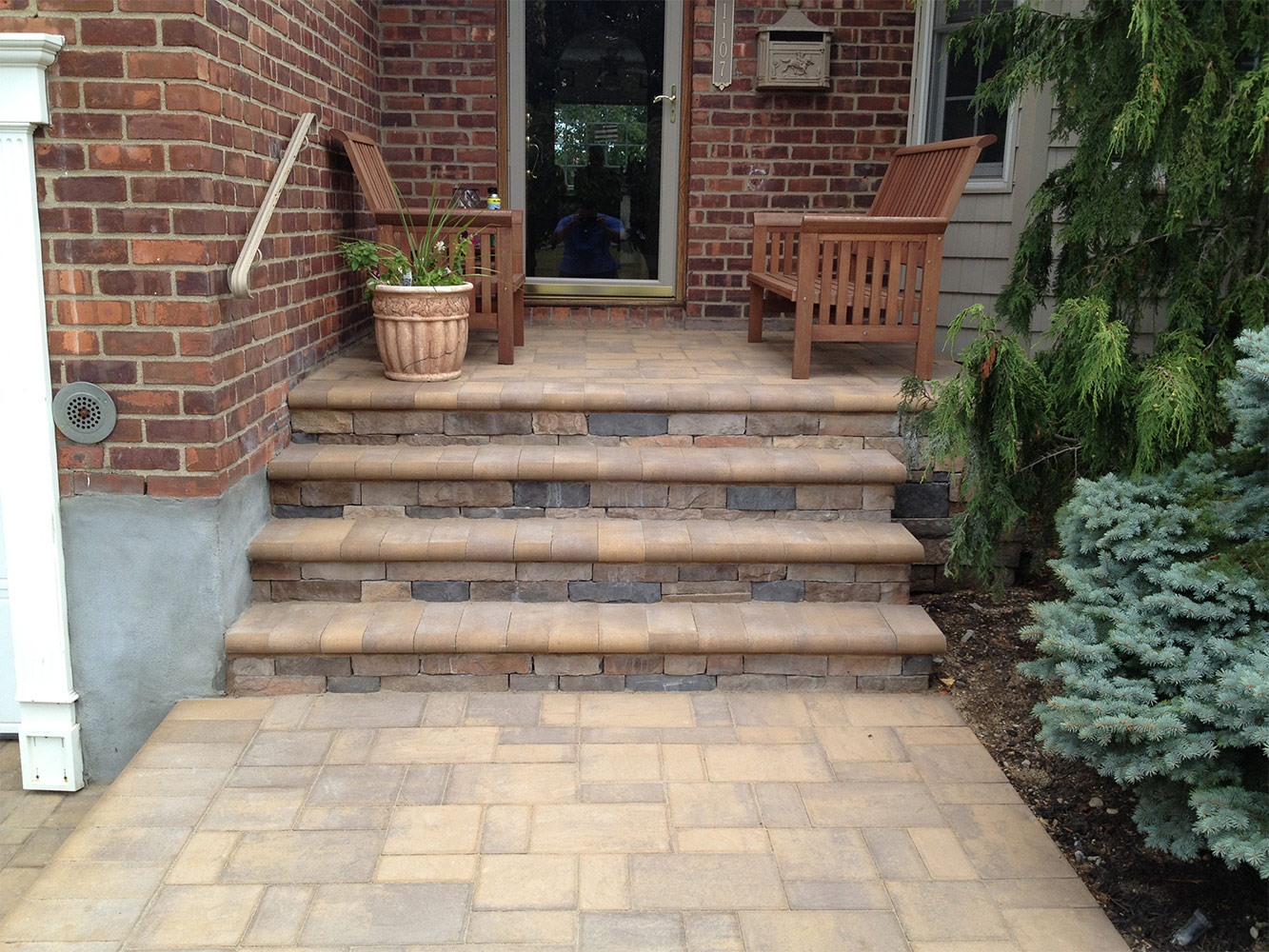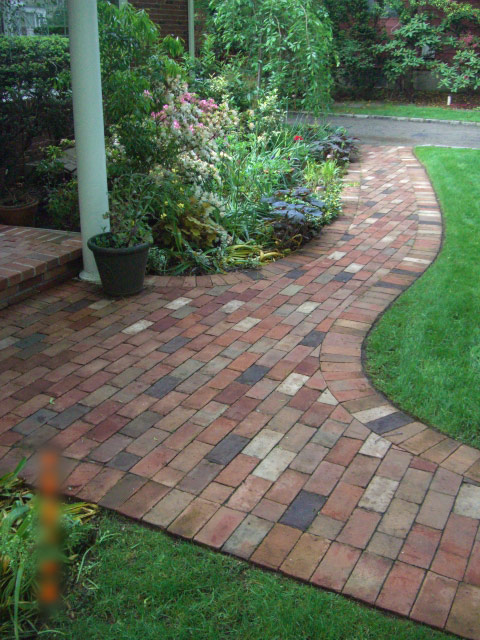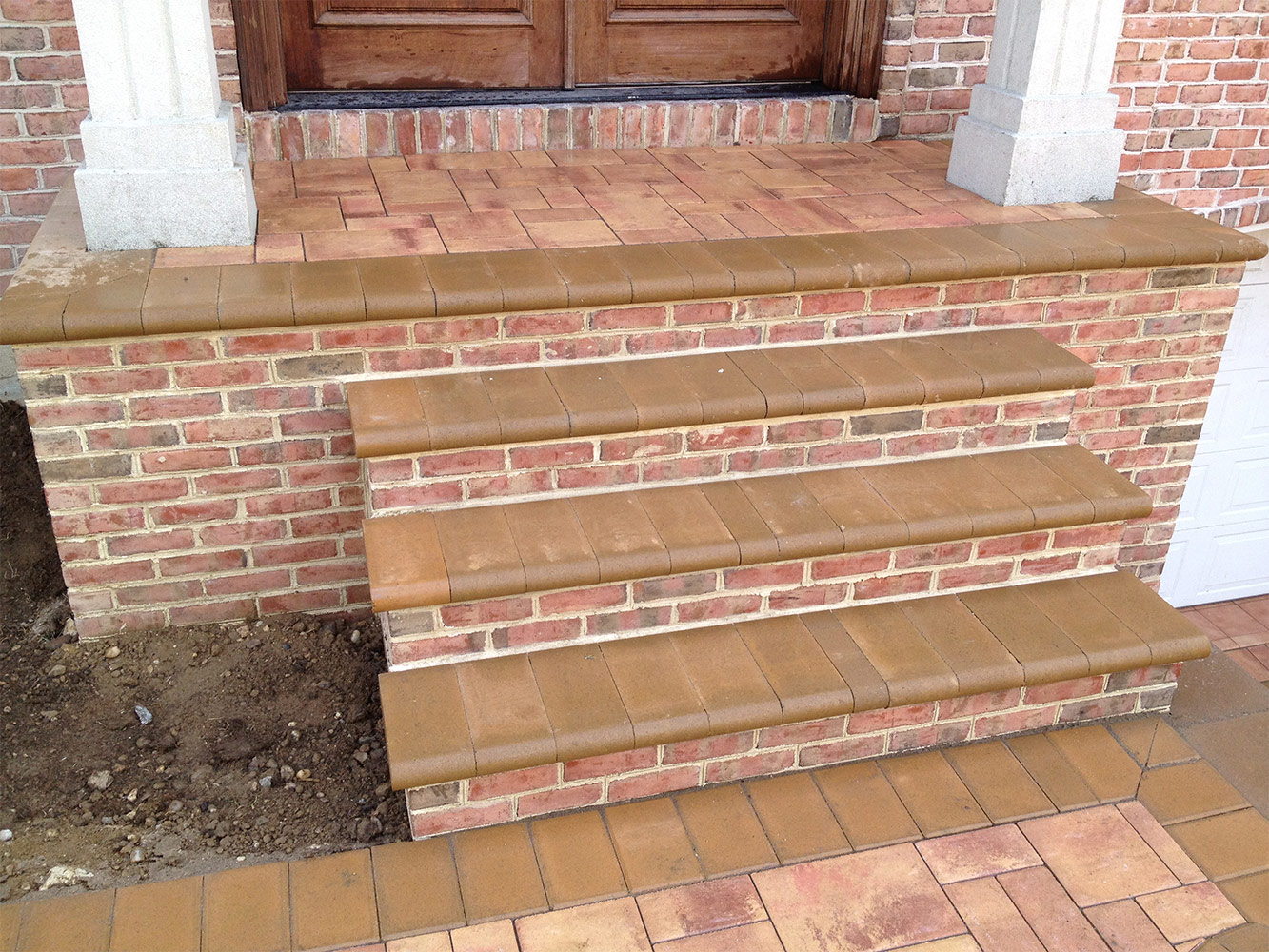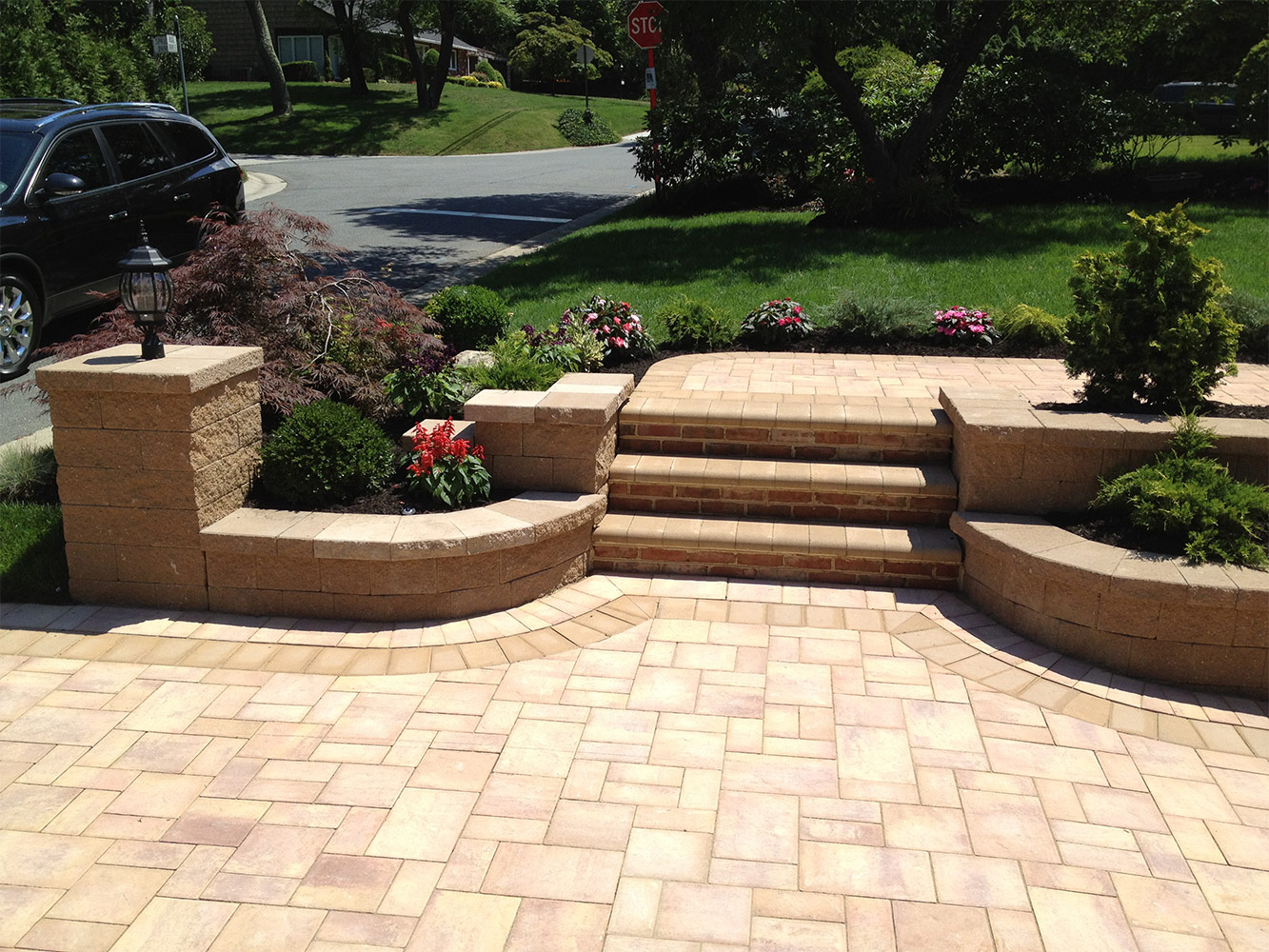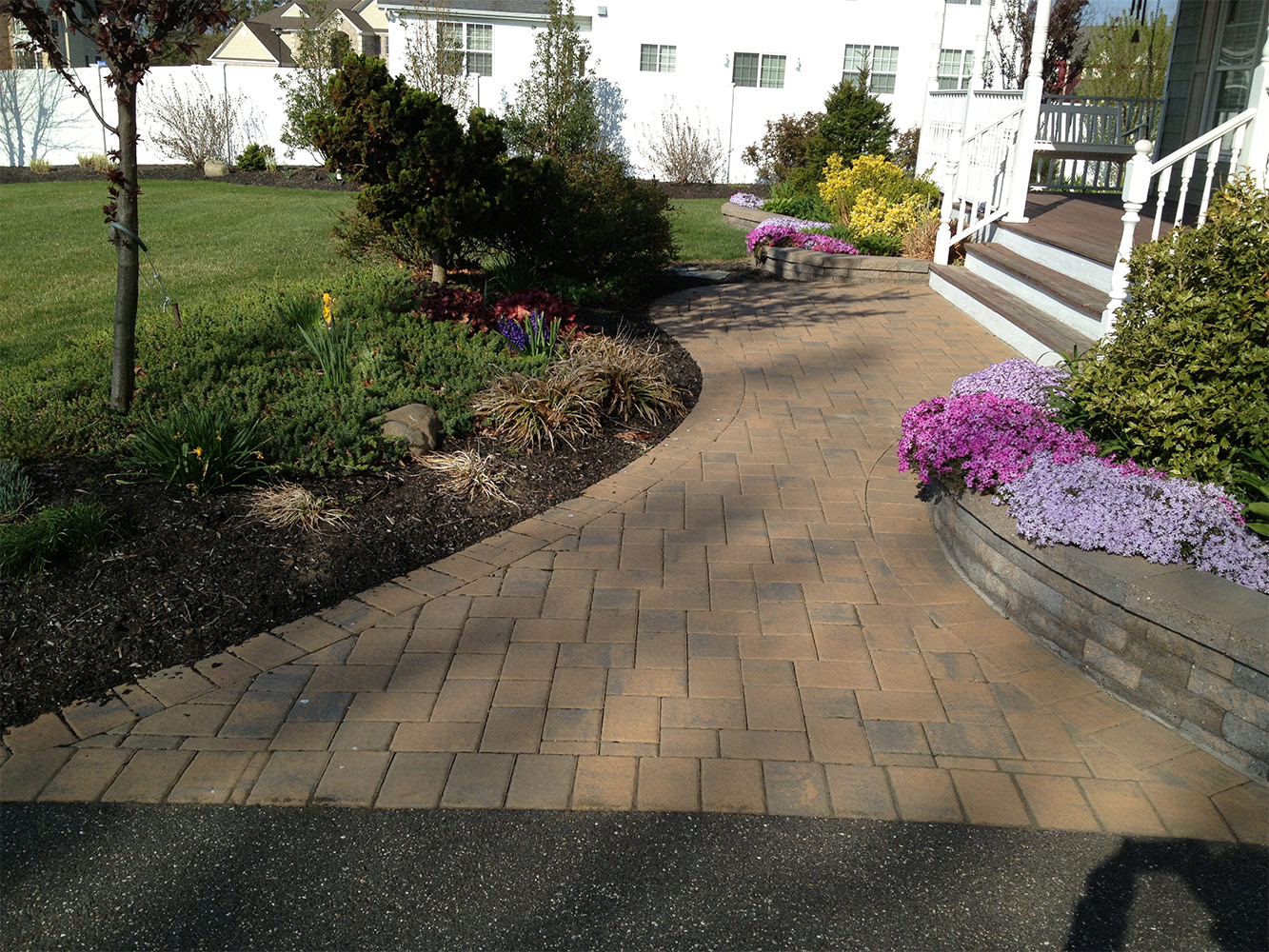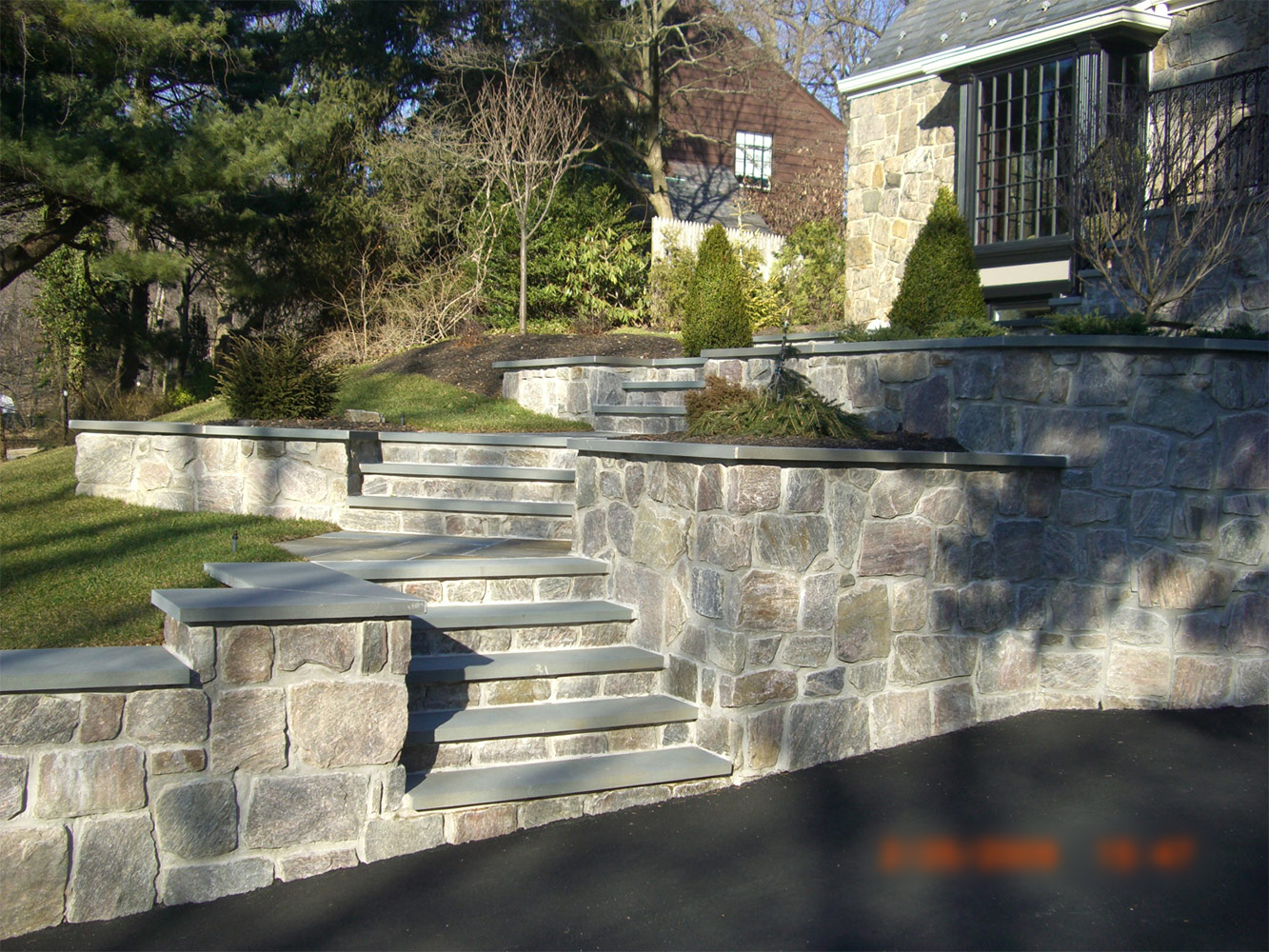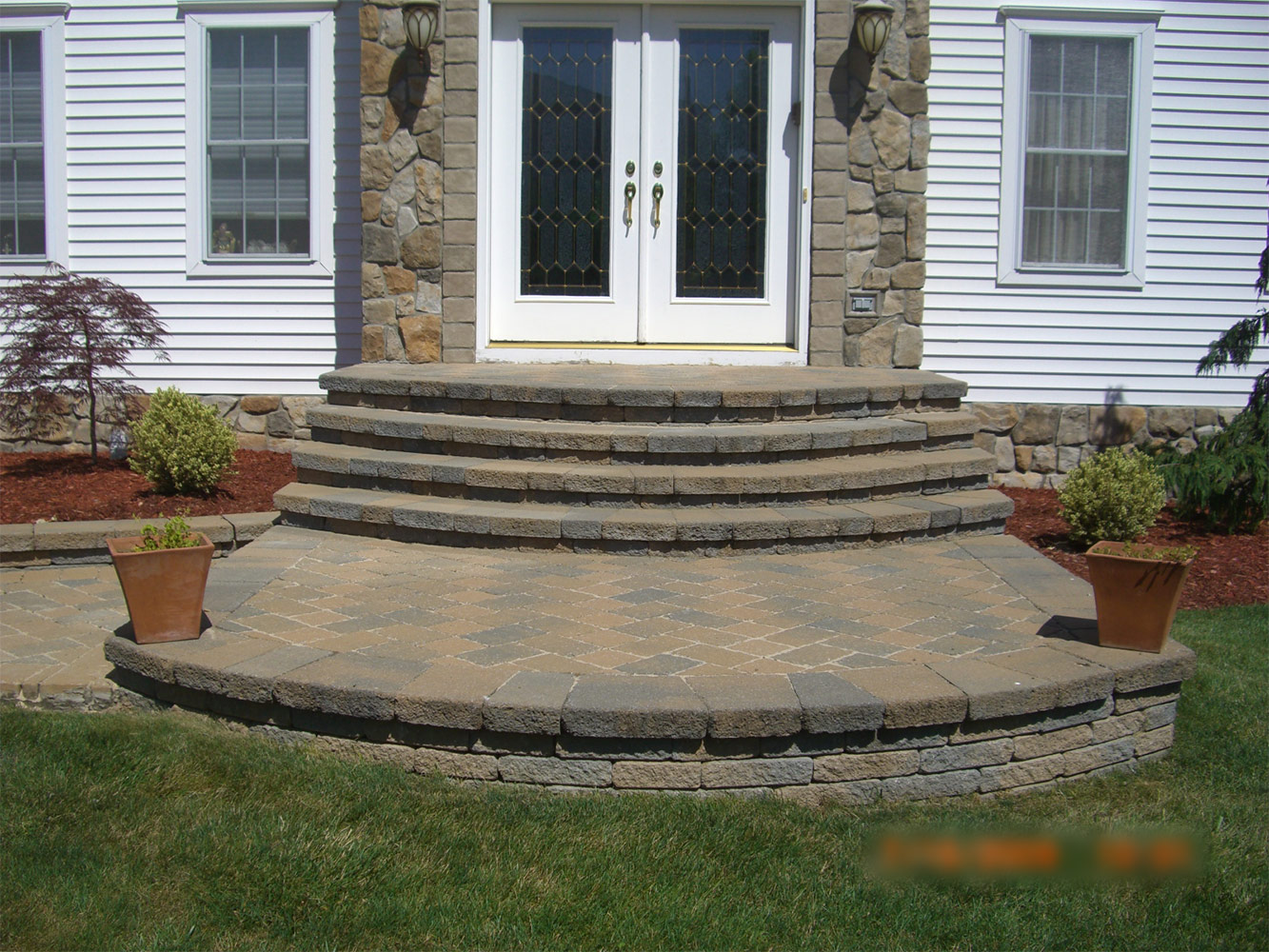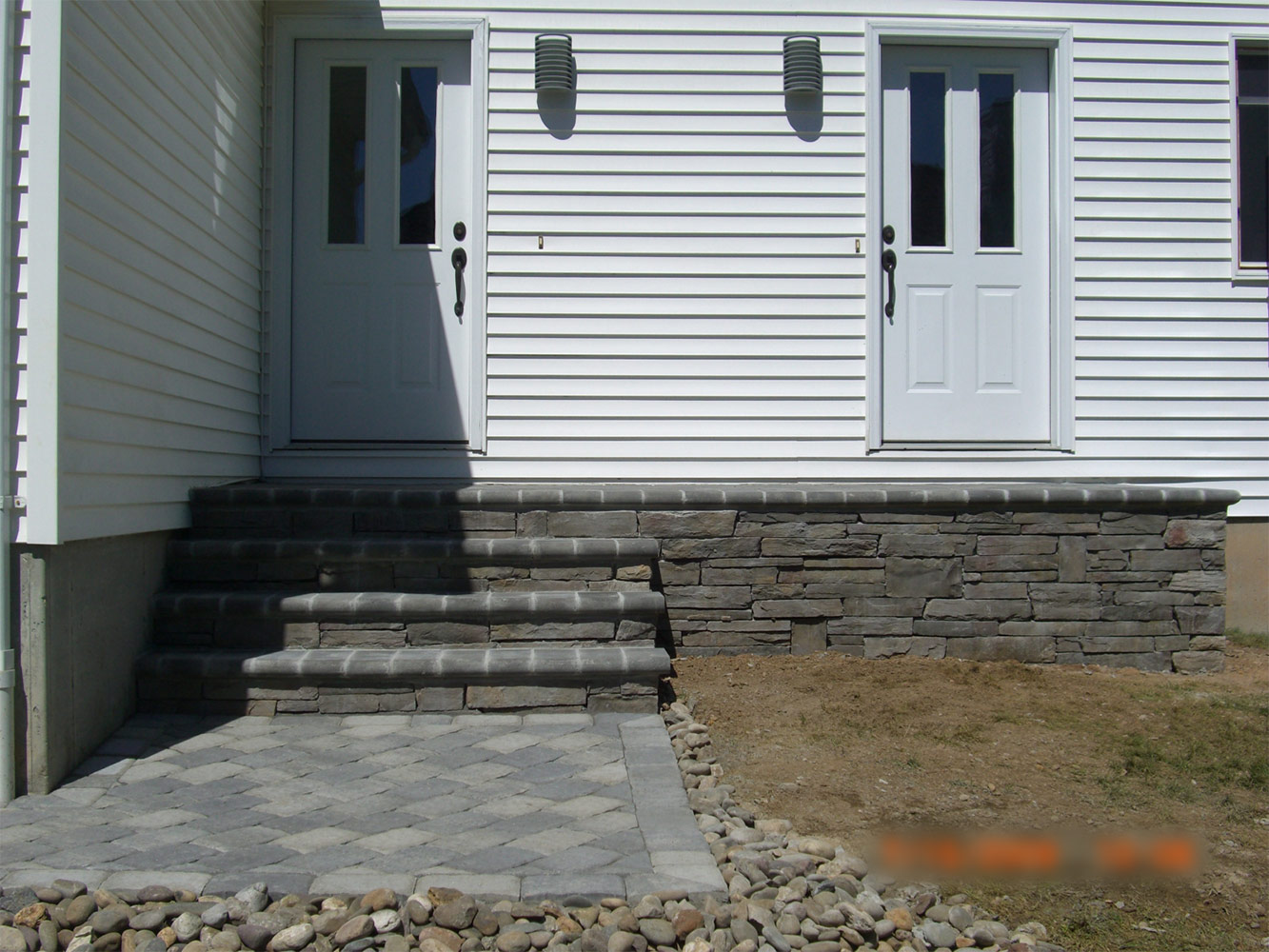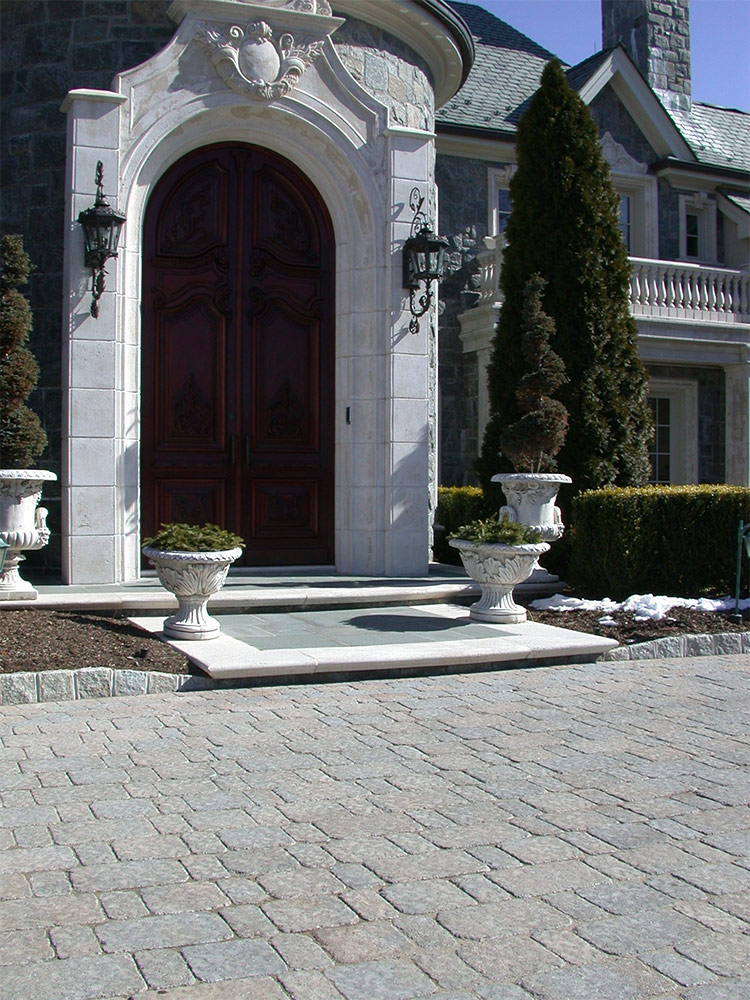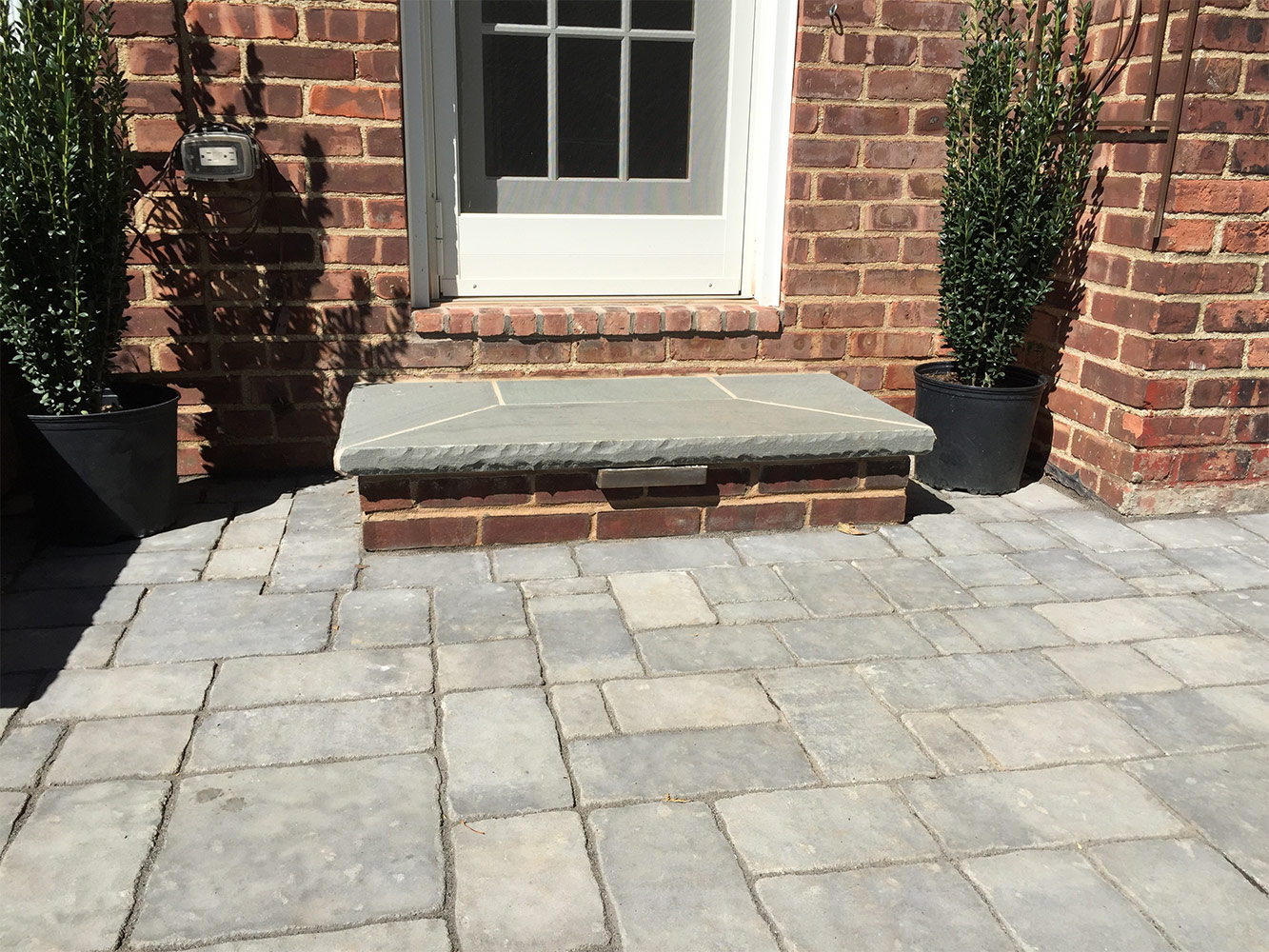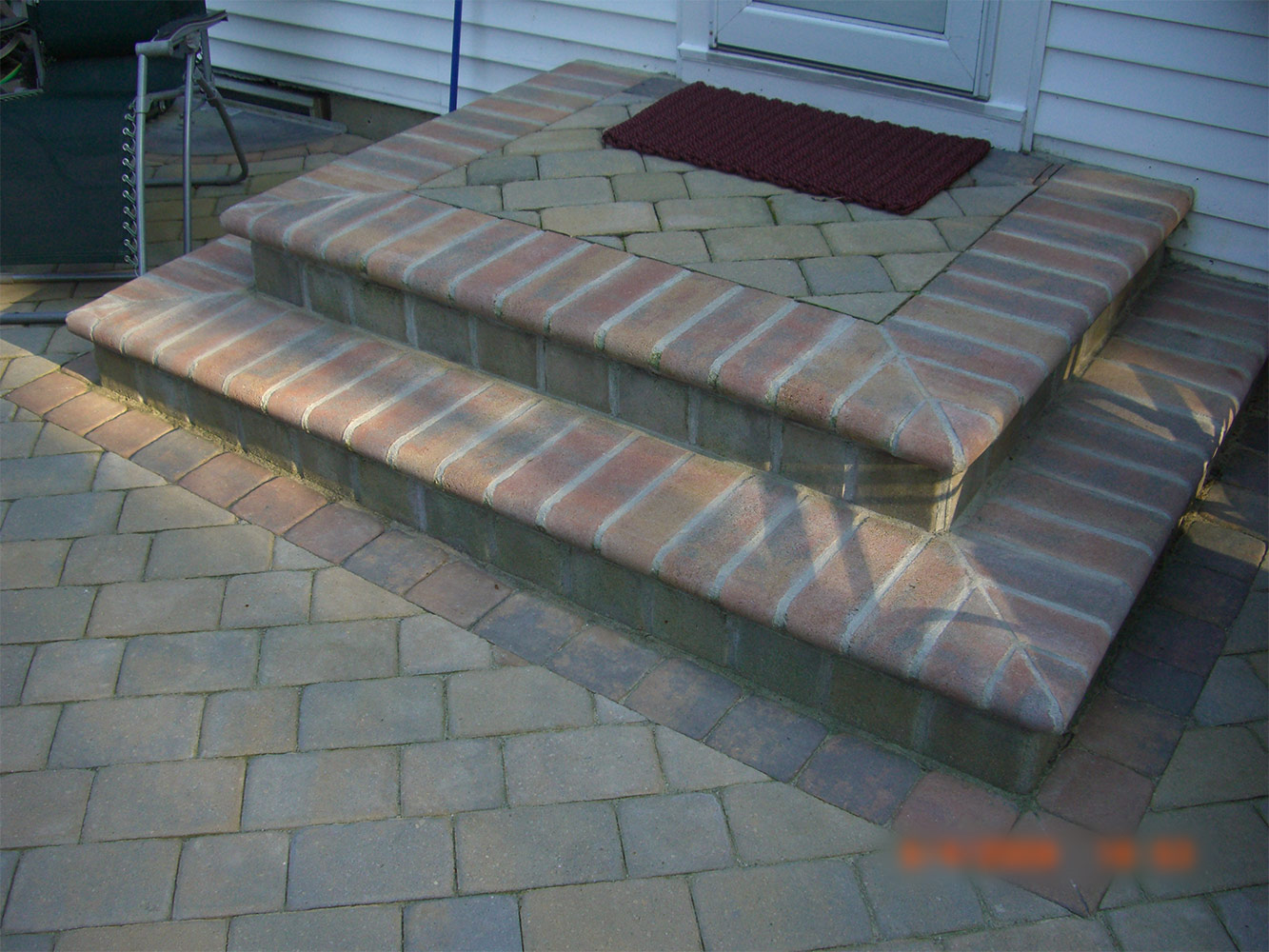 Pool Decks
There's more to designing a pool deck than meets the eye. Pool deck size, elevation, drainage, stone selection, safety - our expert pool deck contractors plan the entire project before the shovel hits the ground.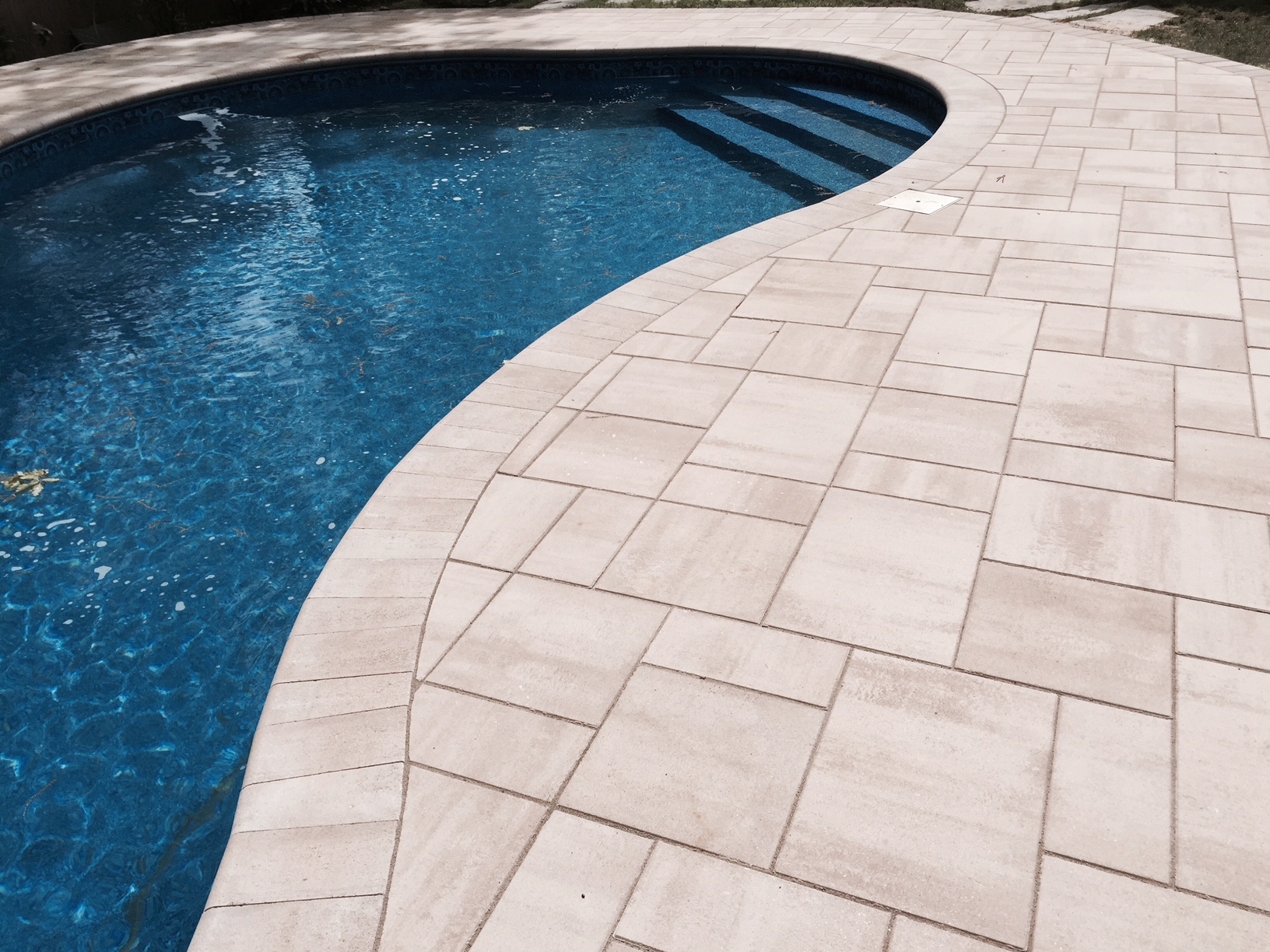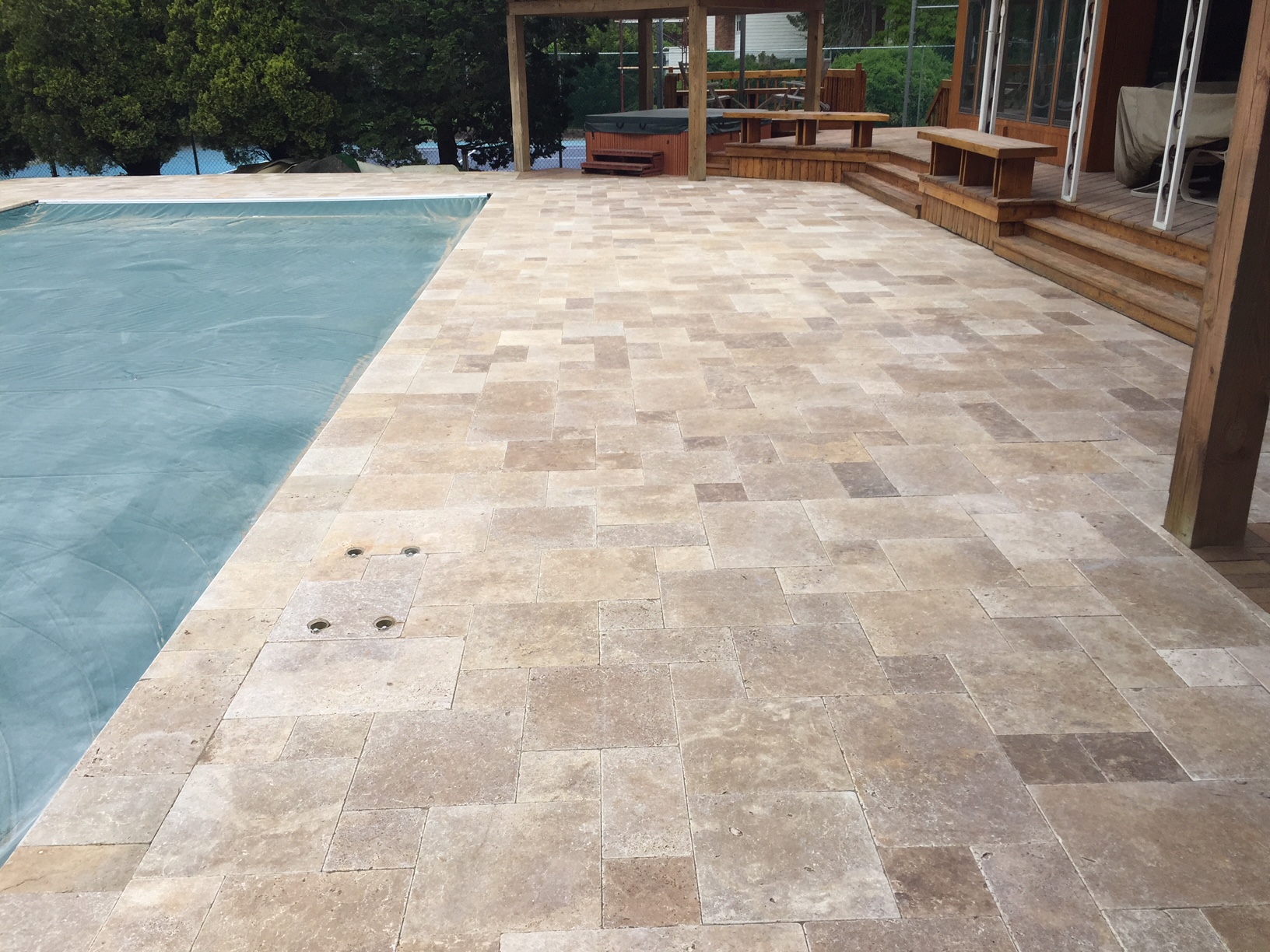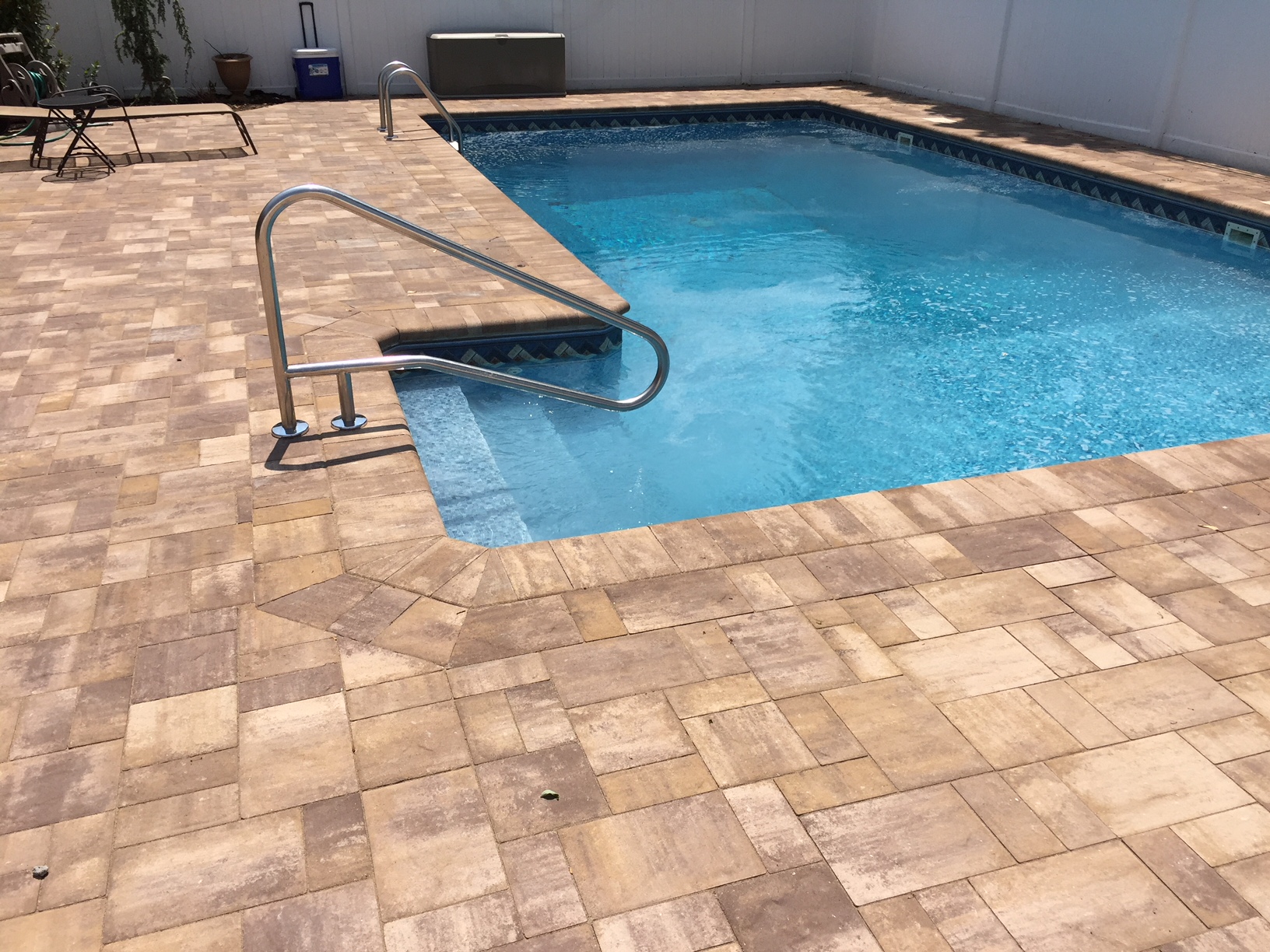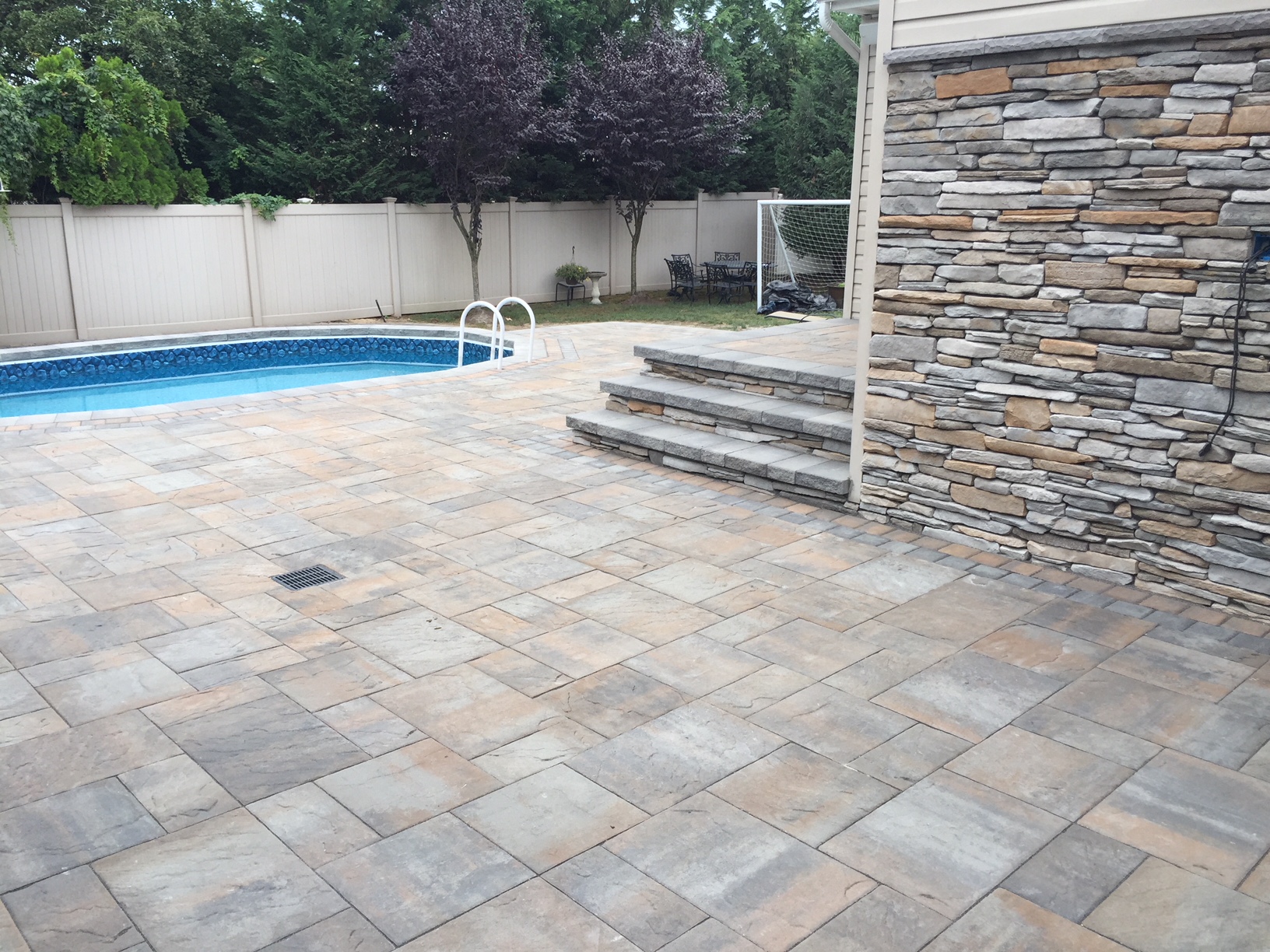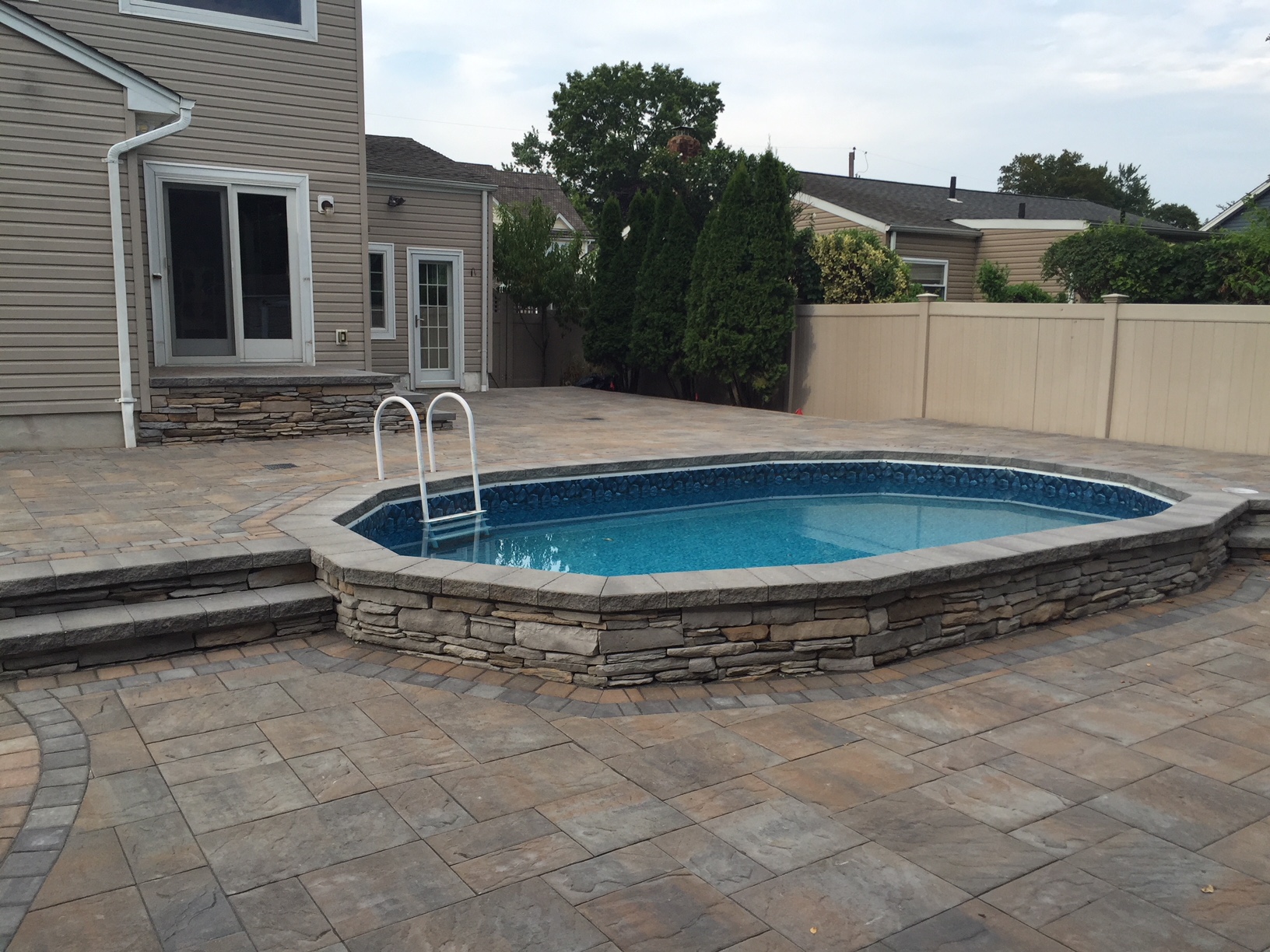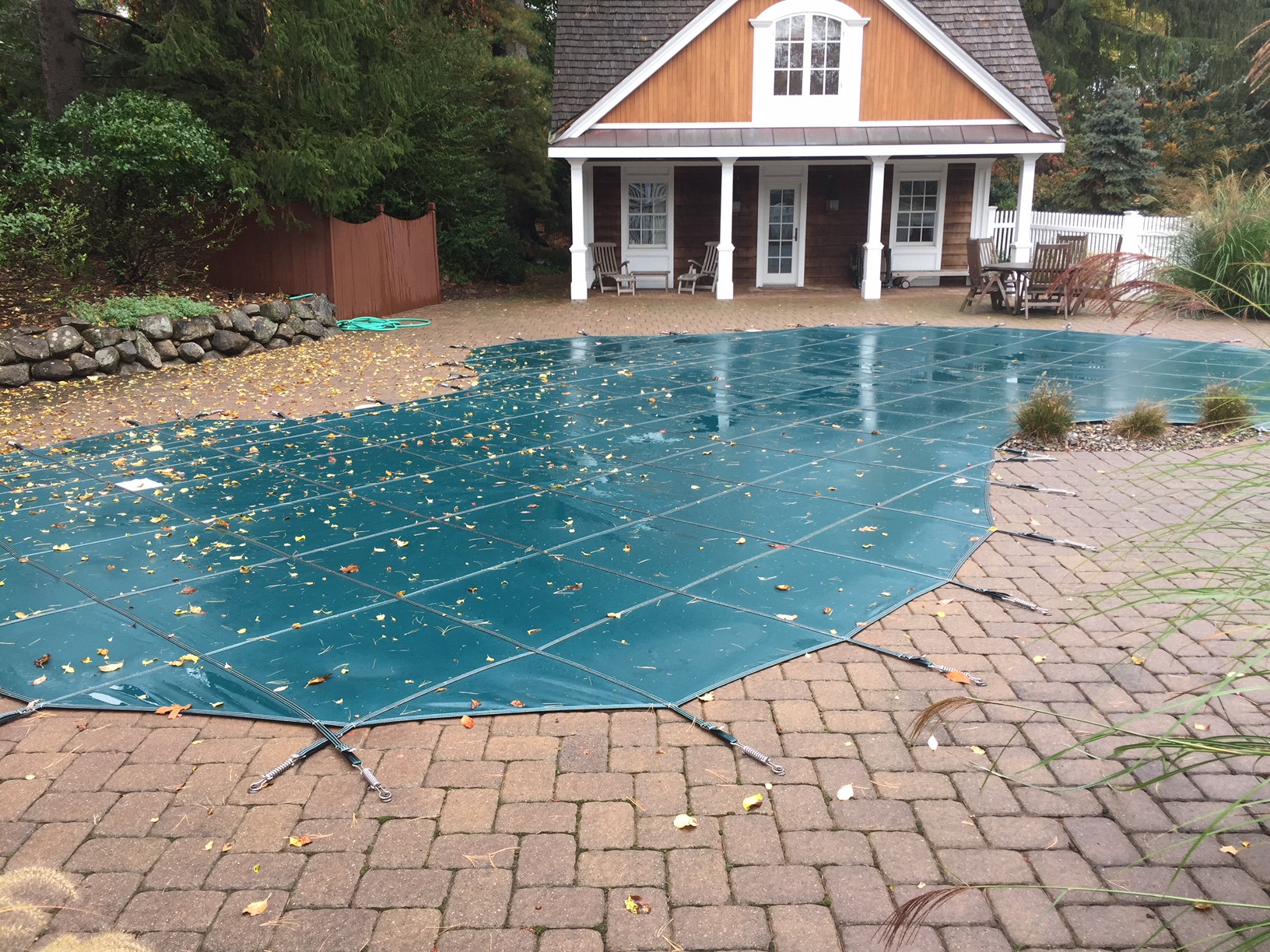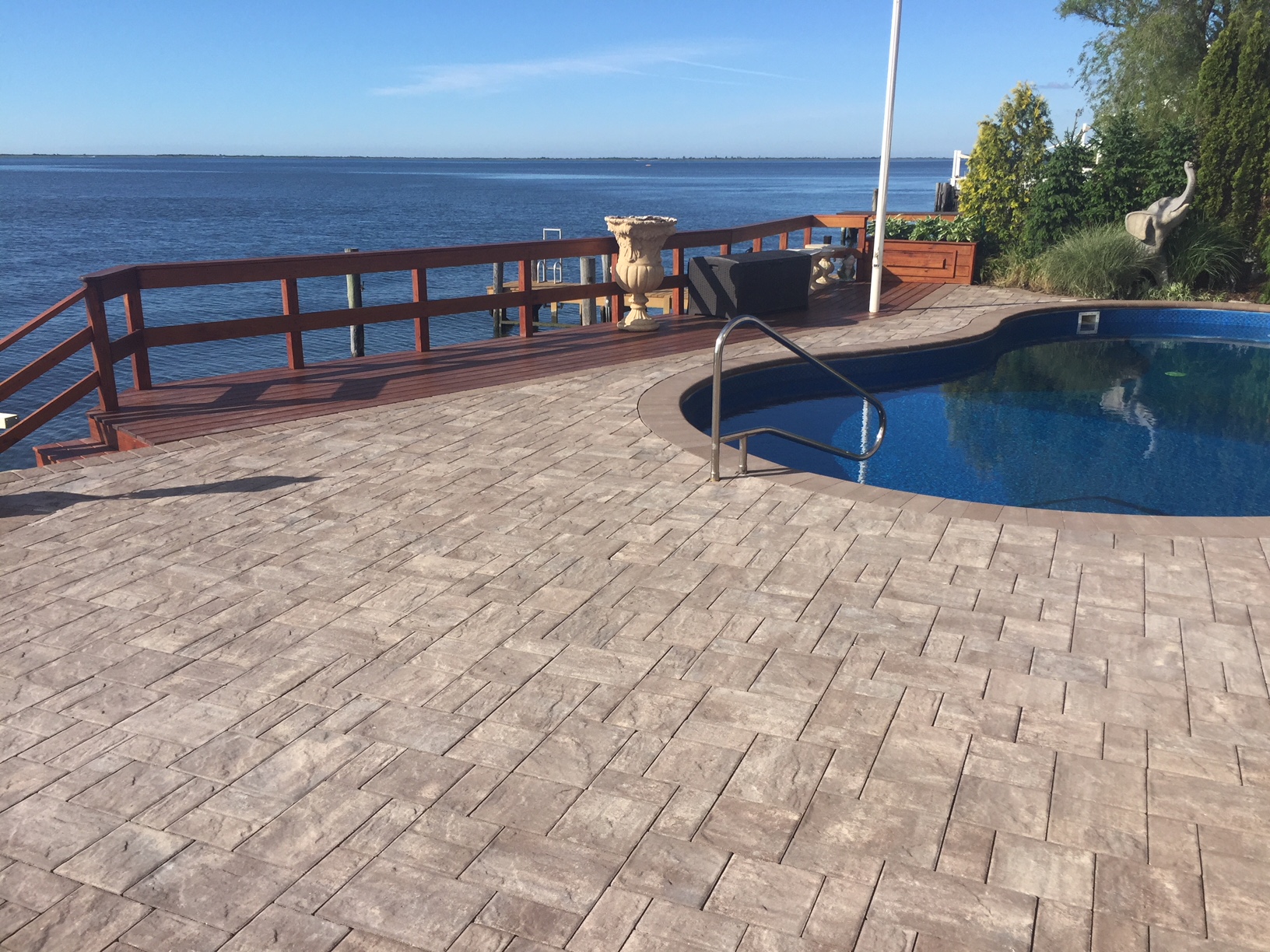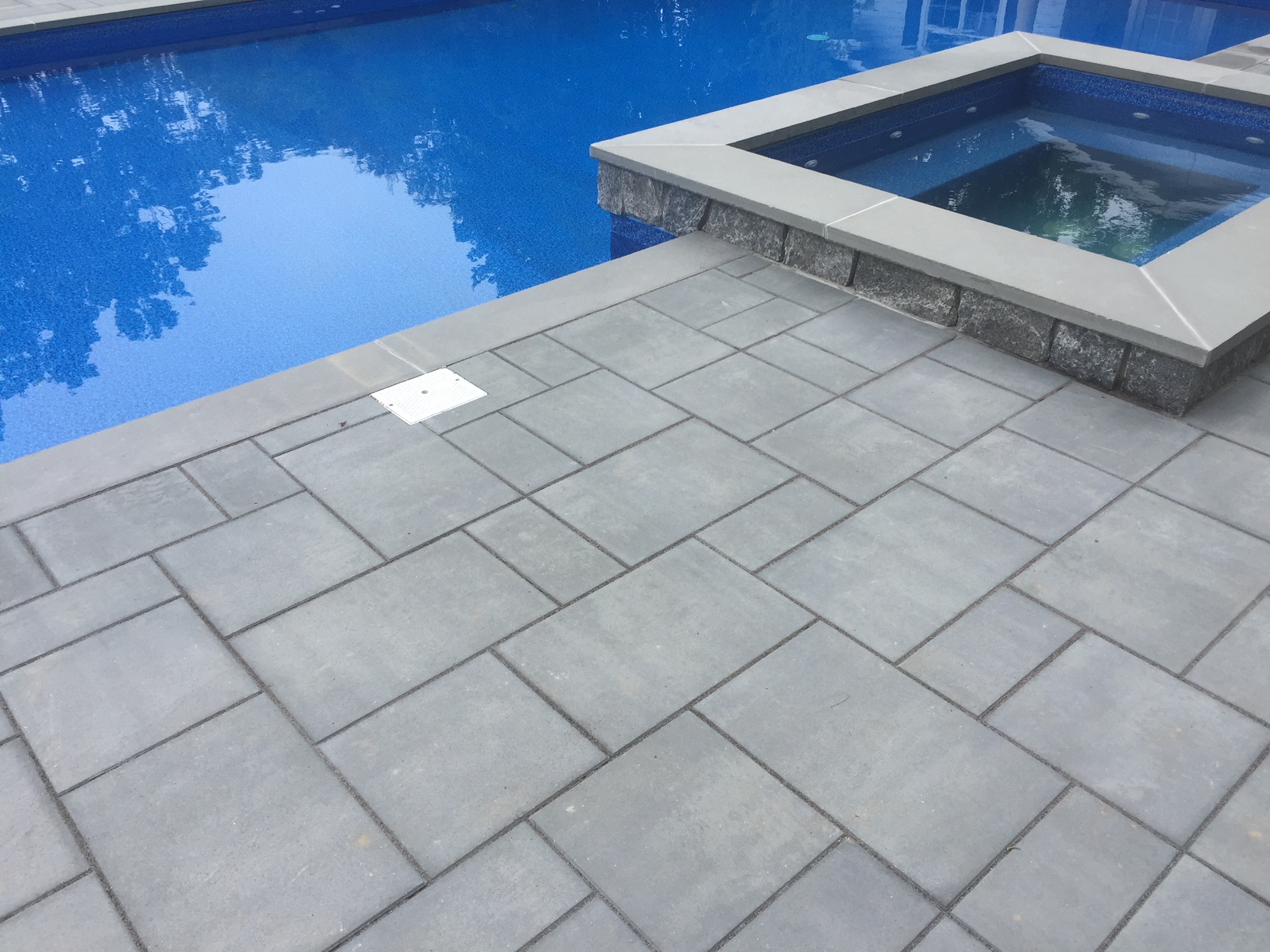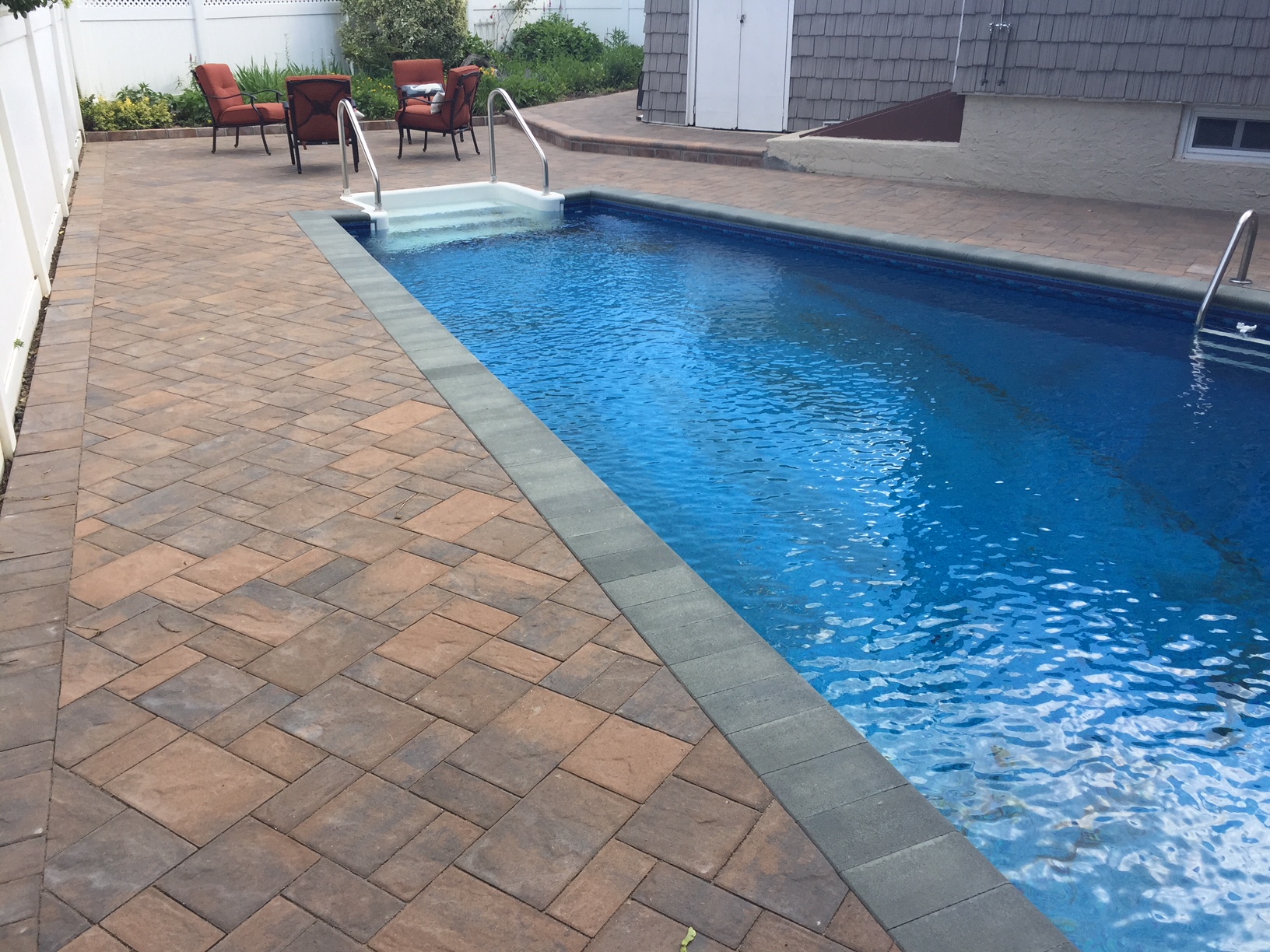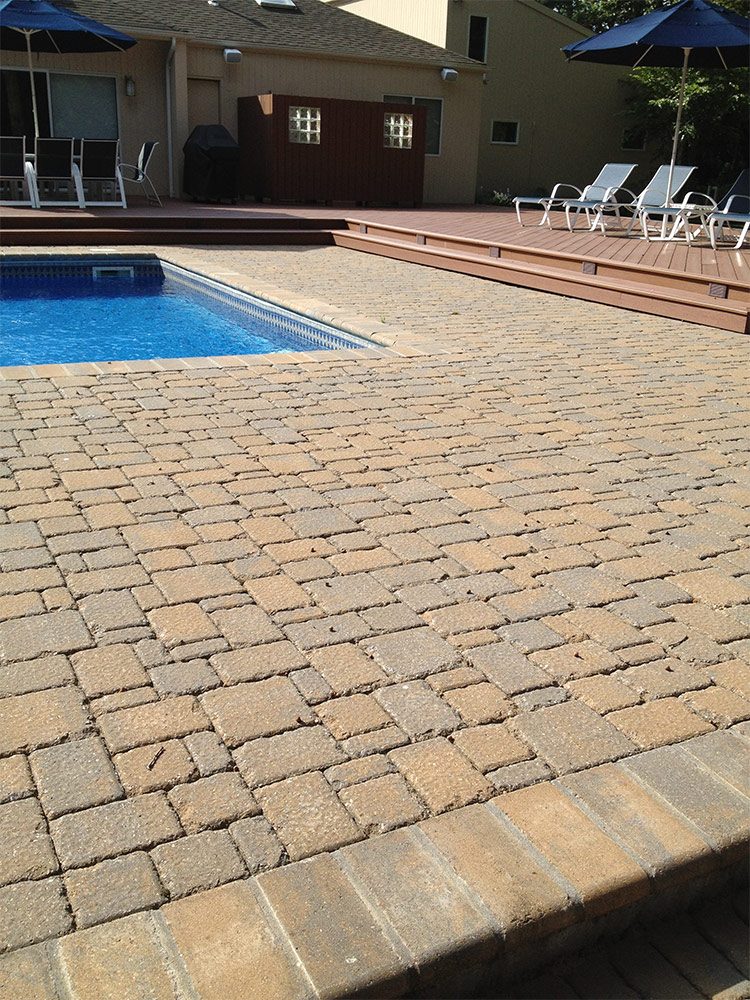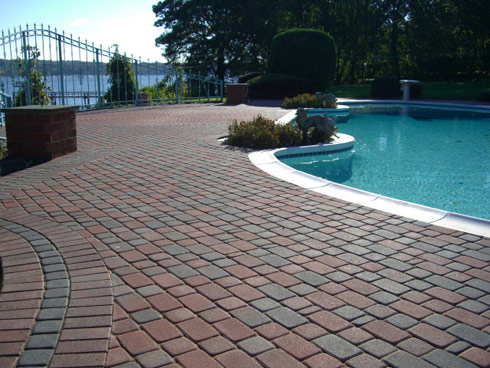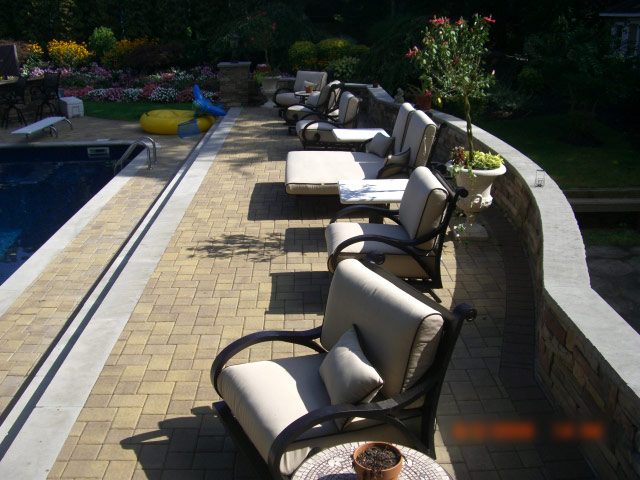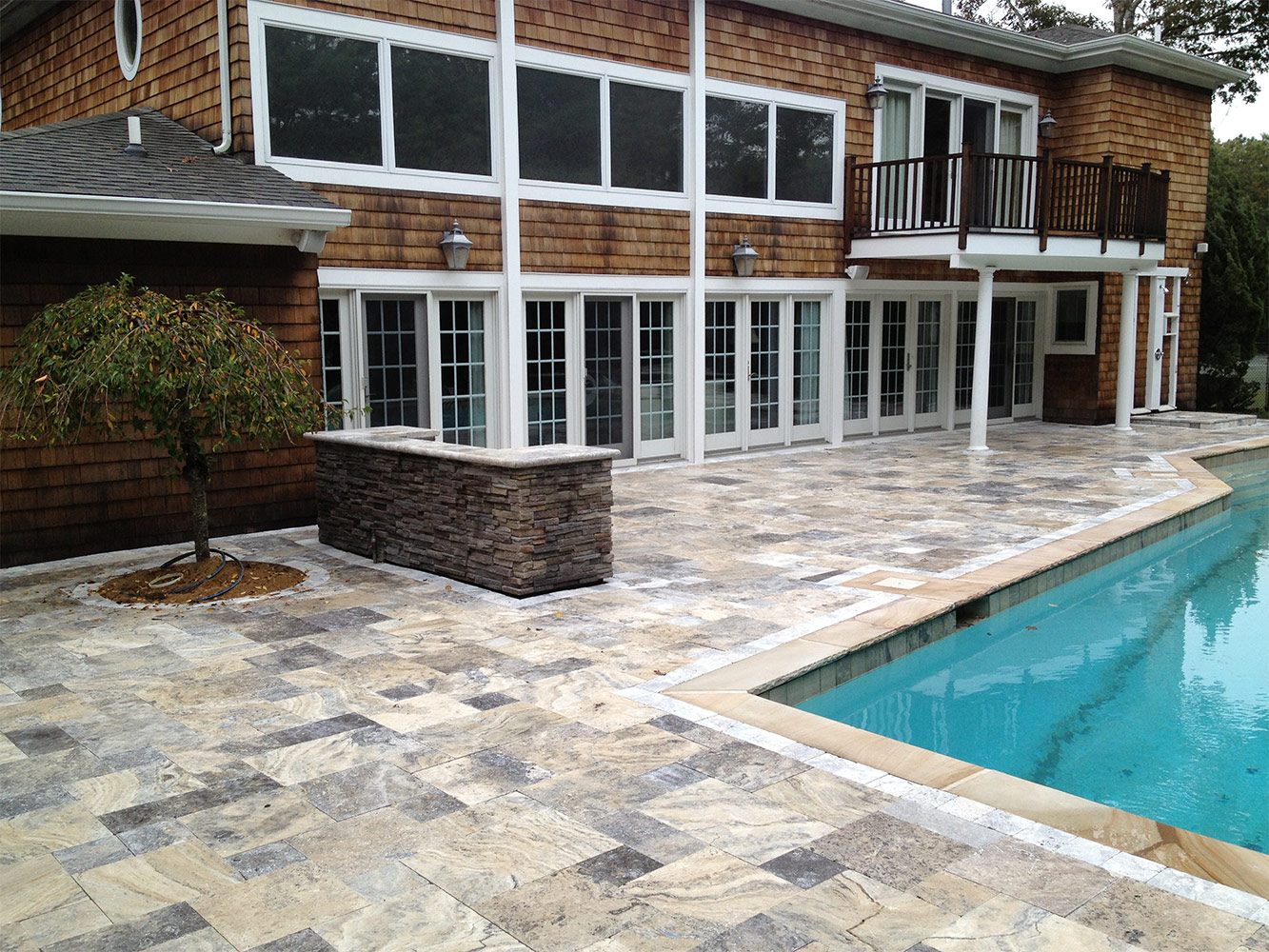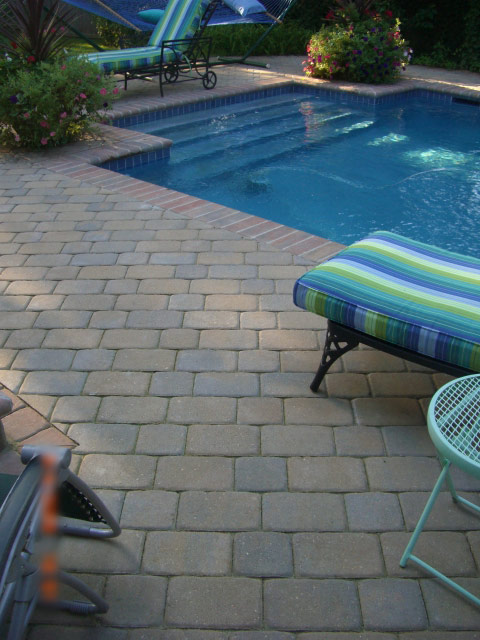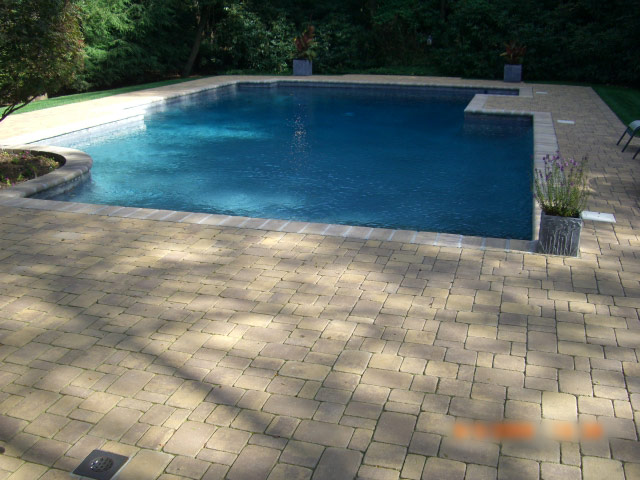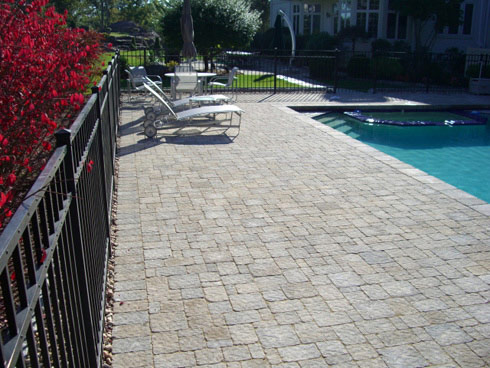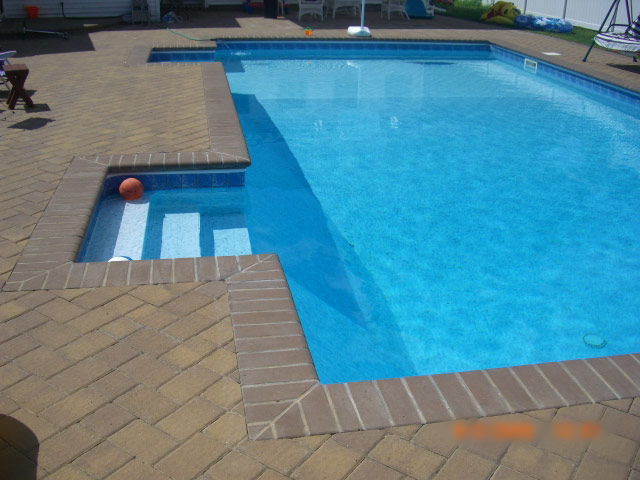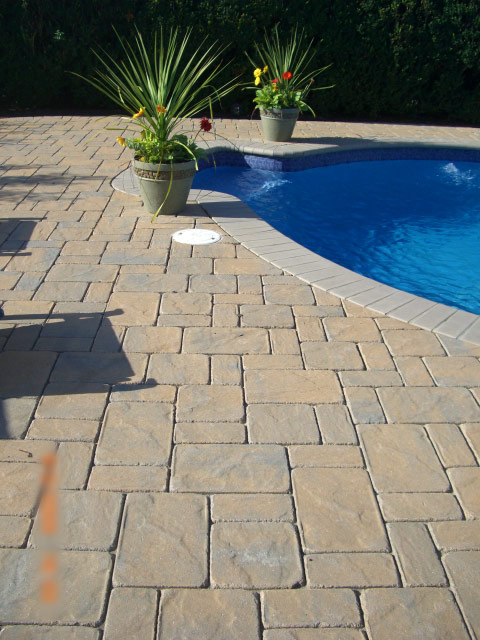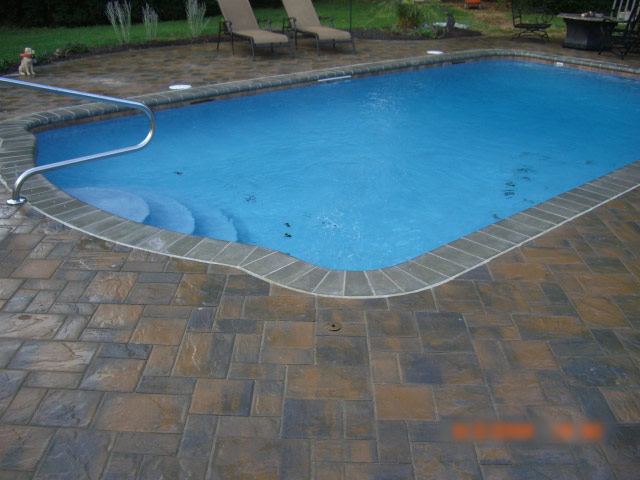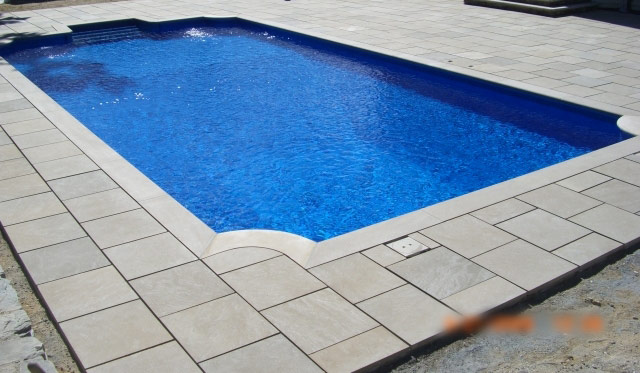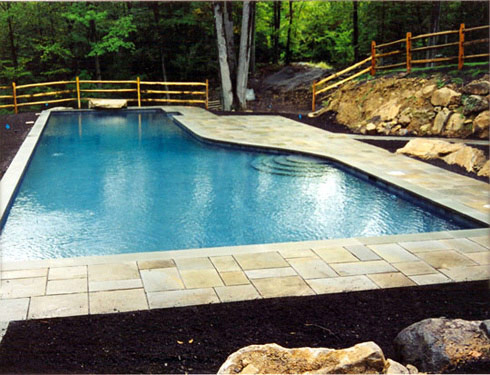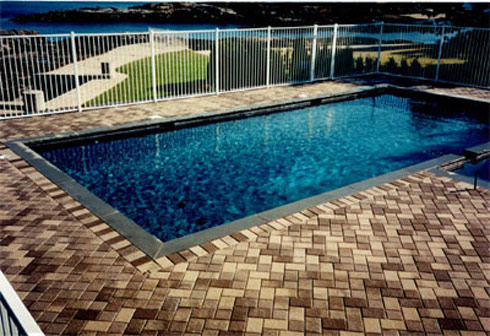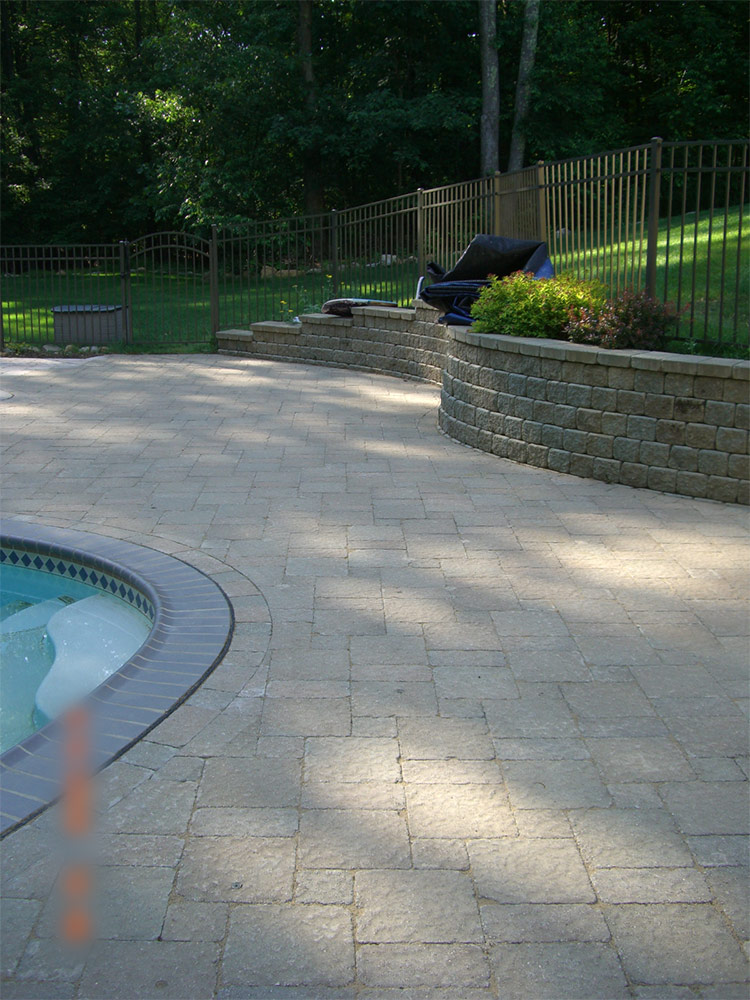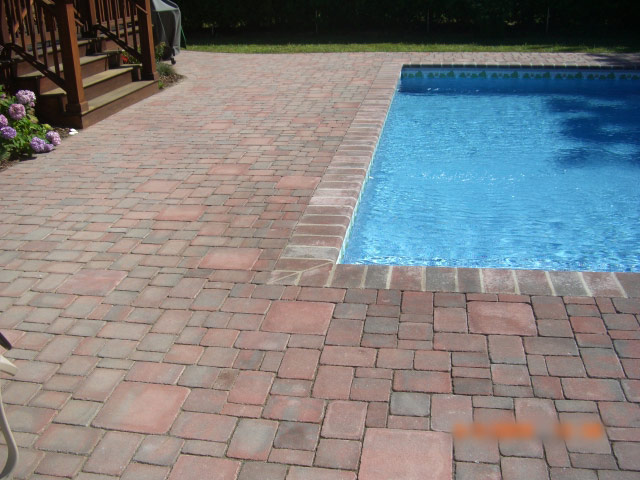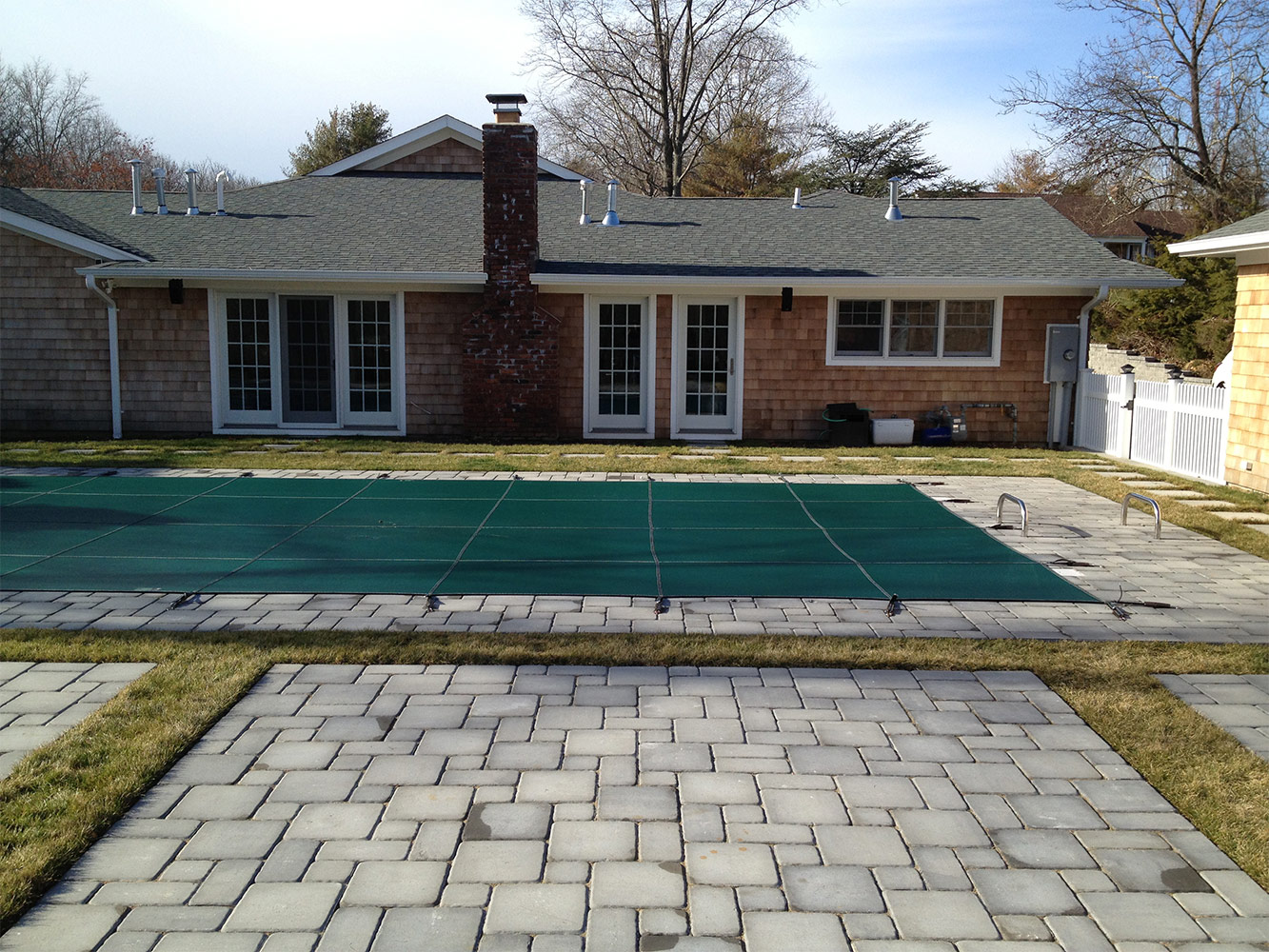 Commercial
Exceptional quality delivered on time and on budget. Mighty Pavers is the preferred choice for developers, real estate investors and general contractors. Retaining walls and pavers on pedestals, our commercial installations span the pristine properties across the Tri-State Area.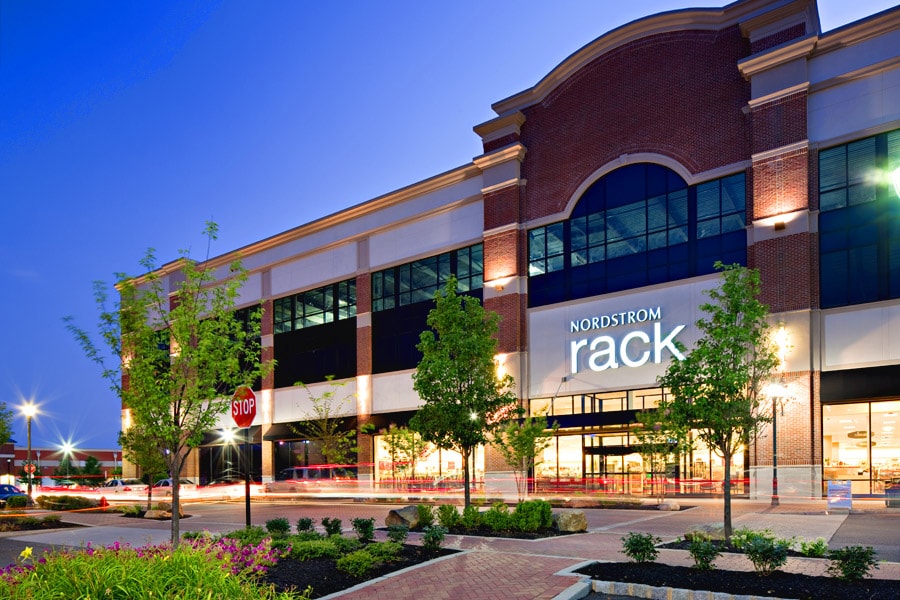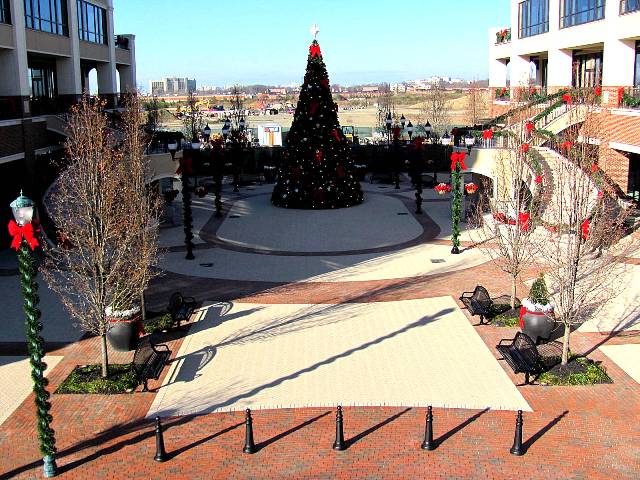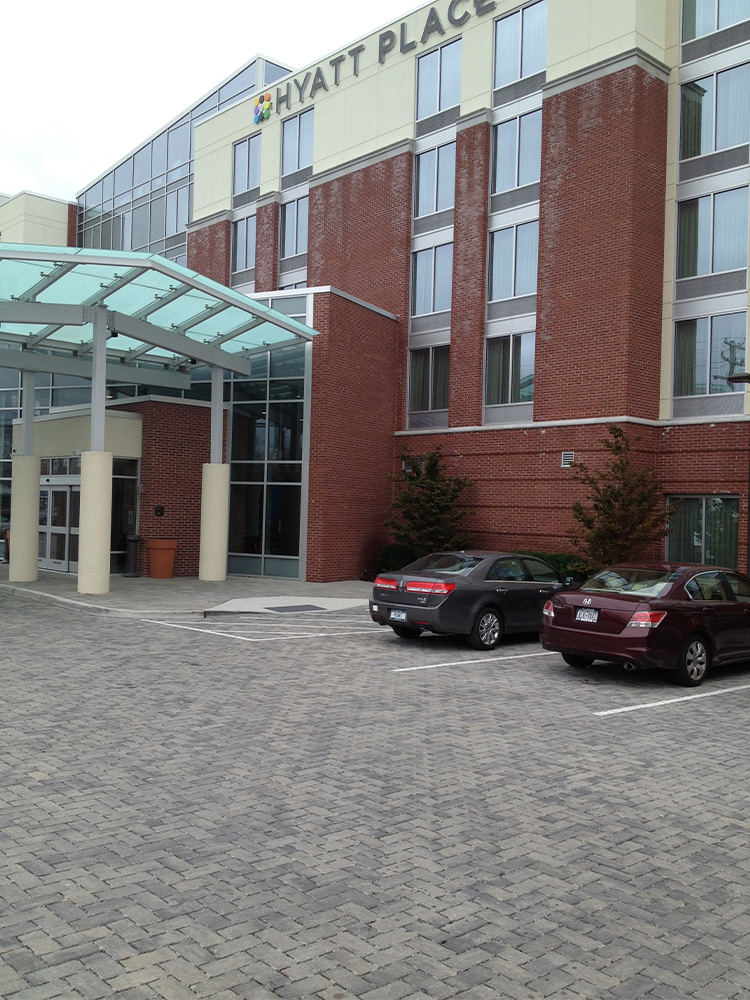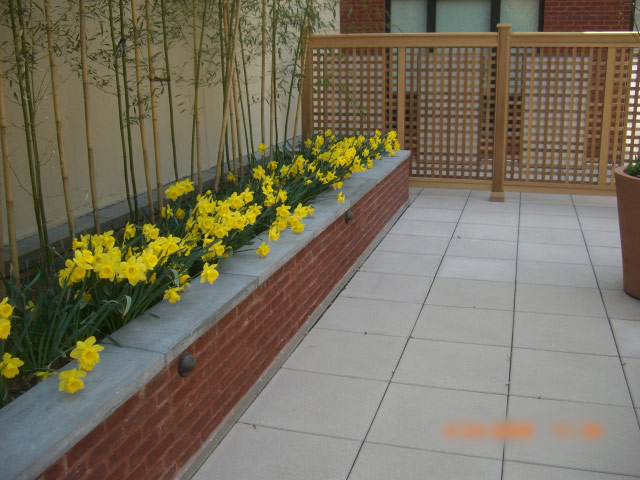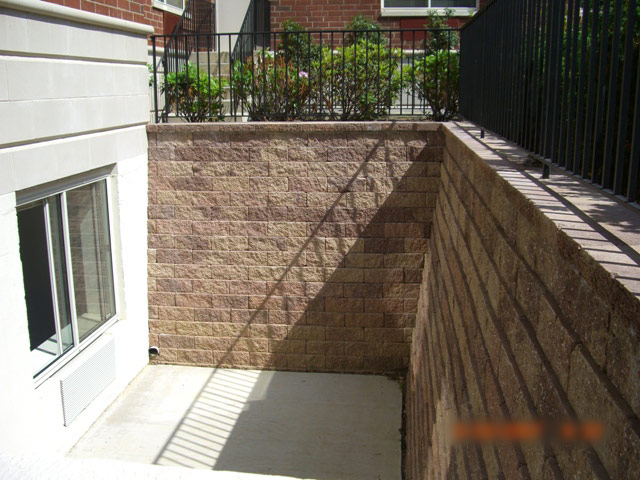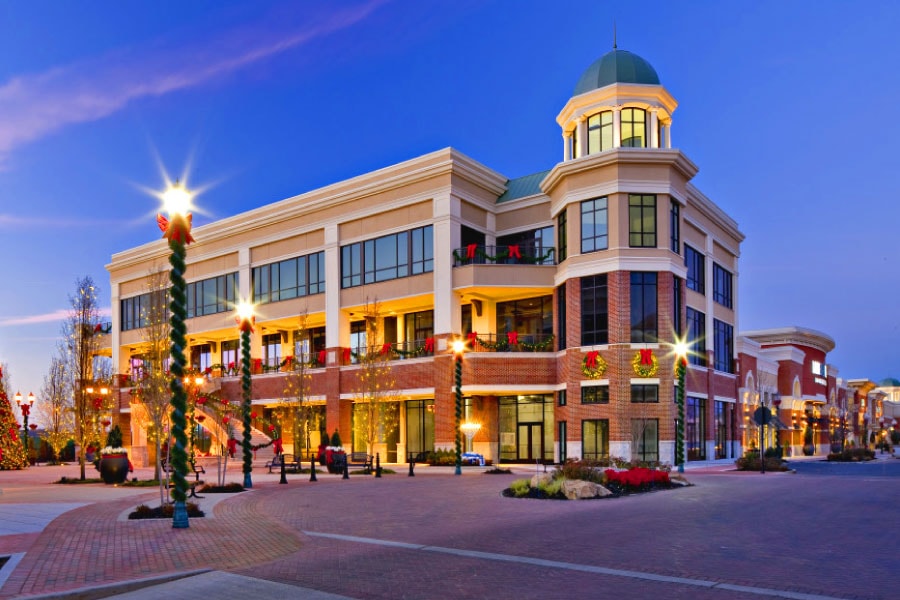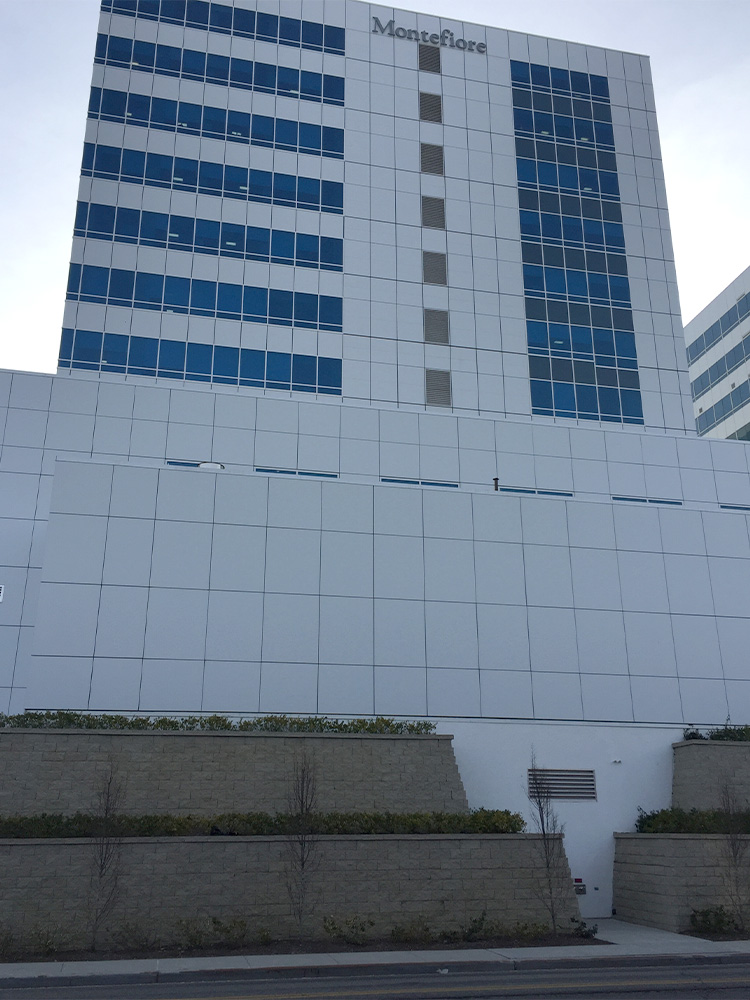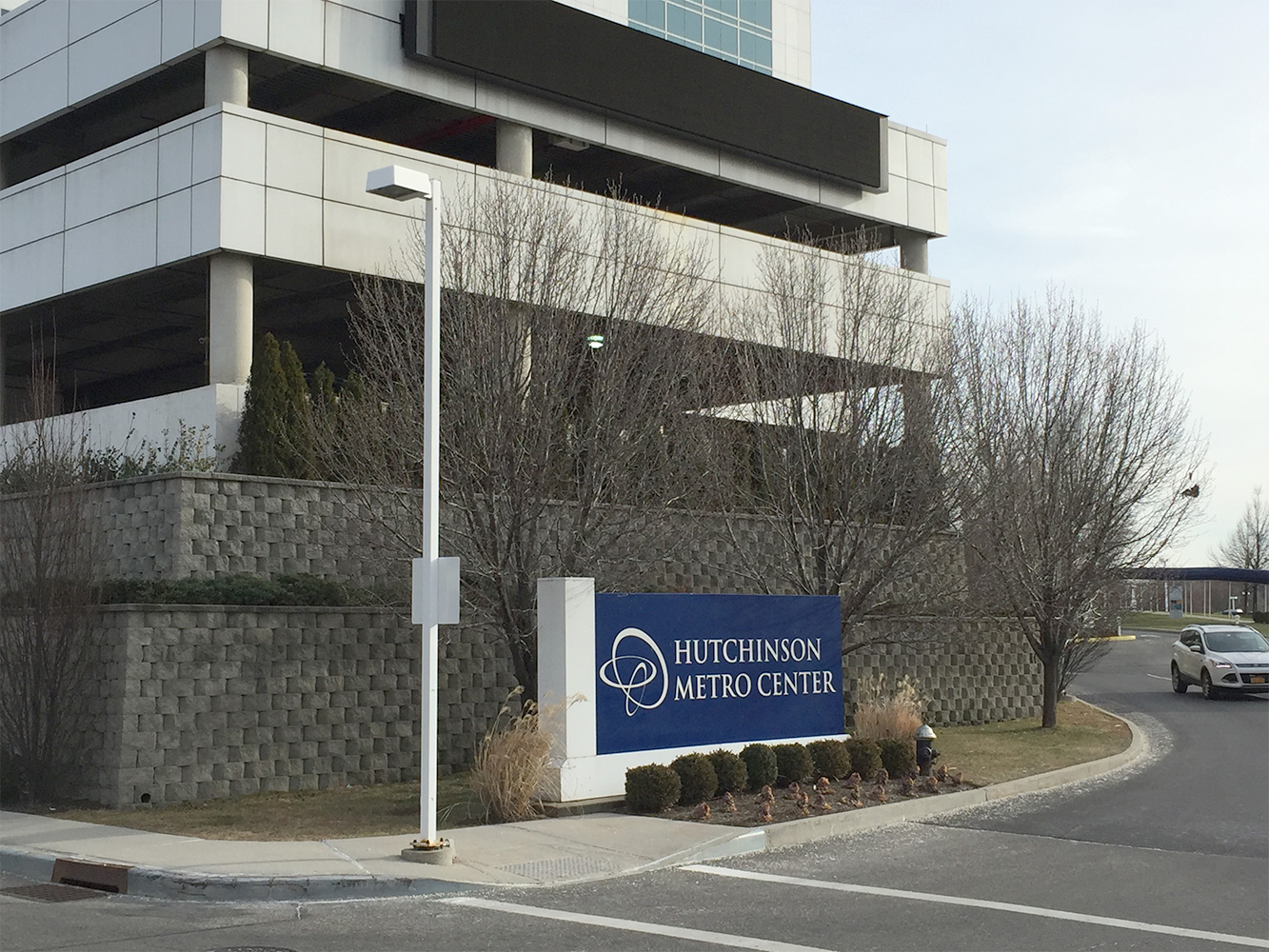 Retaining Walls
Mighty Pavers has done it all - from 100 to 15,000 square foot walls, 18 to 40 inches high, straight and curved to one or multiple tiers - with a 100% success rate since 2001.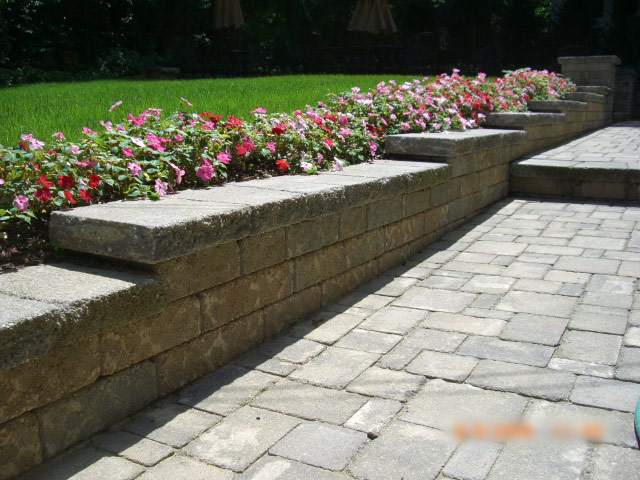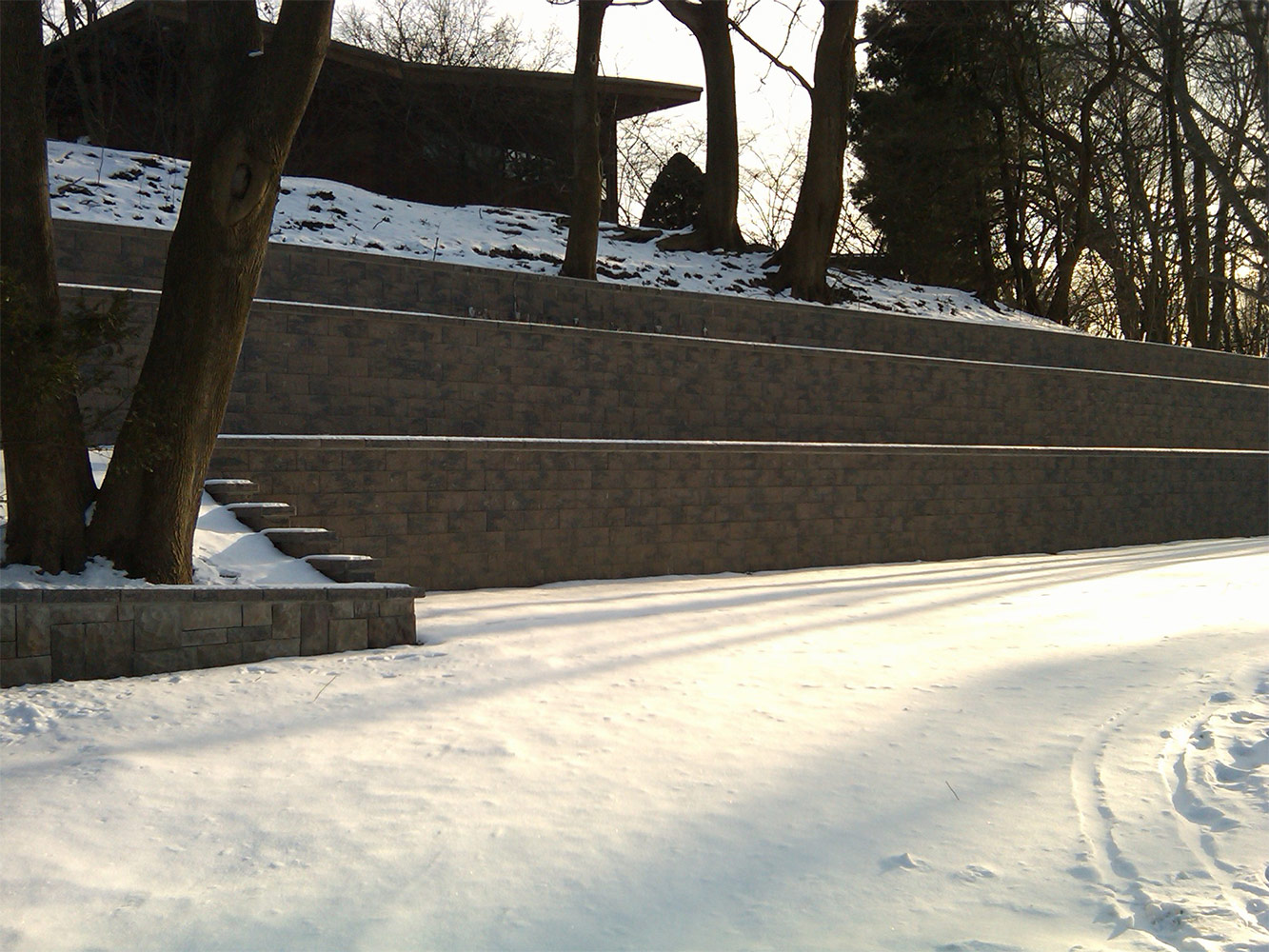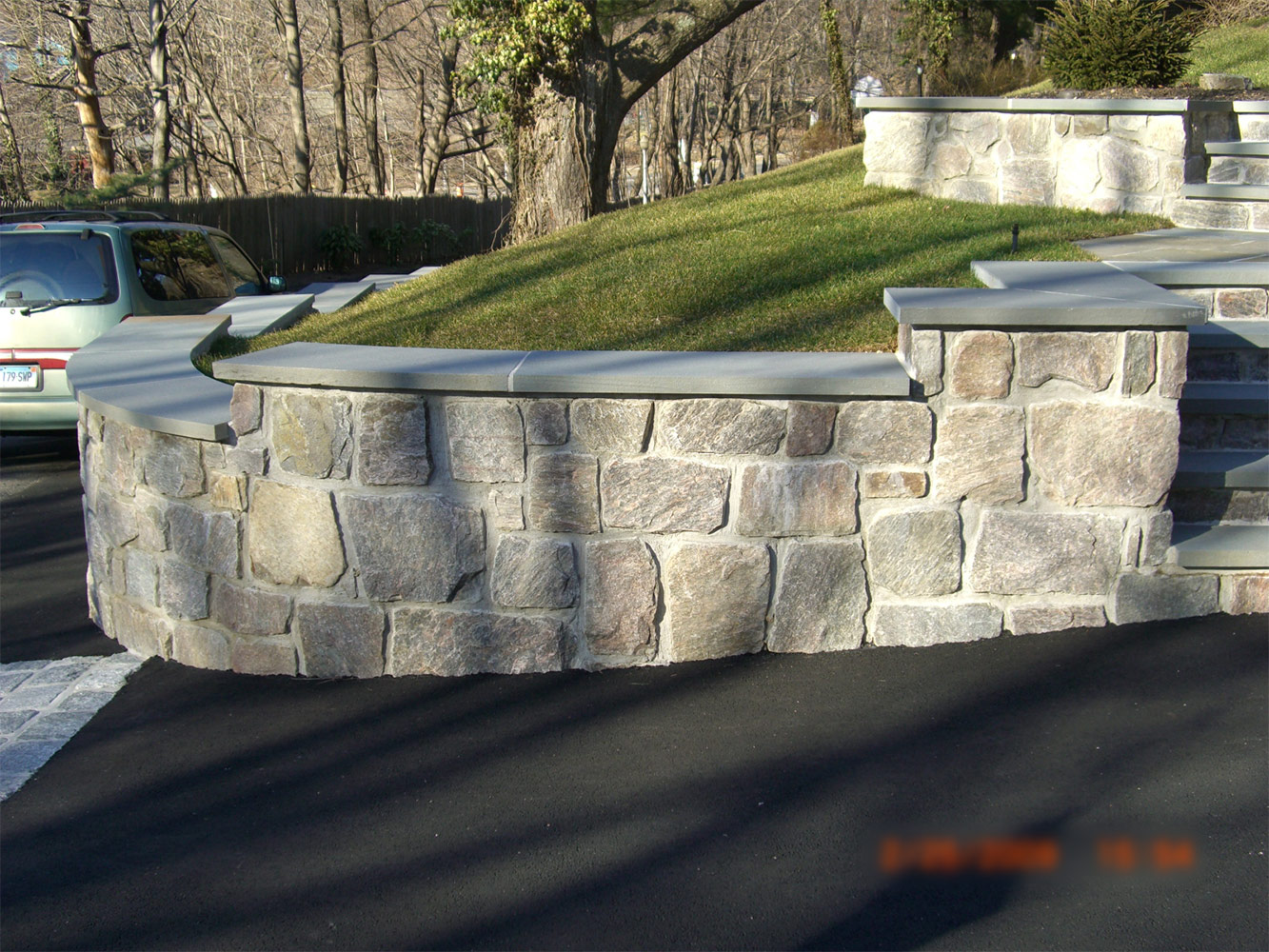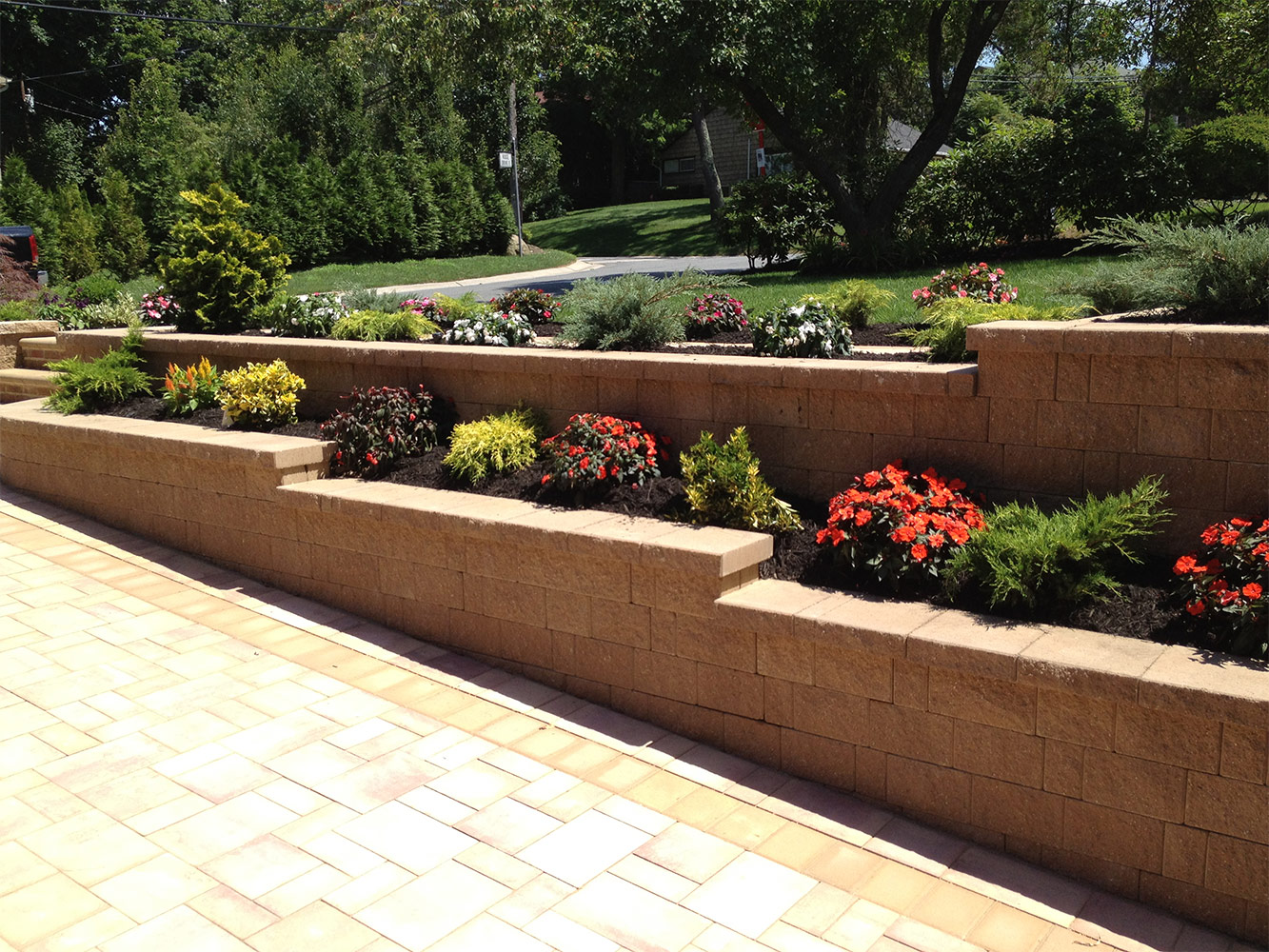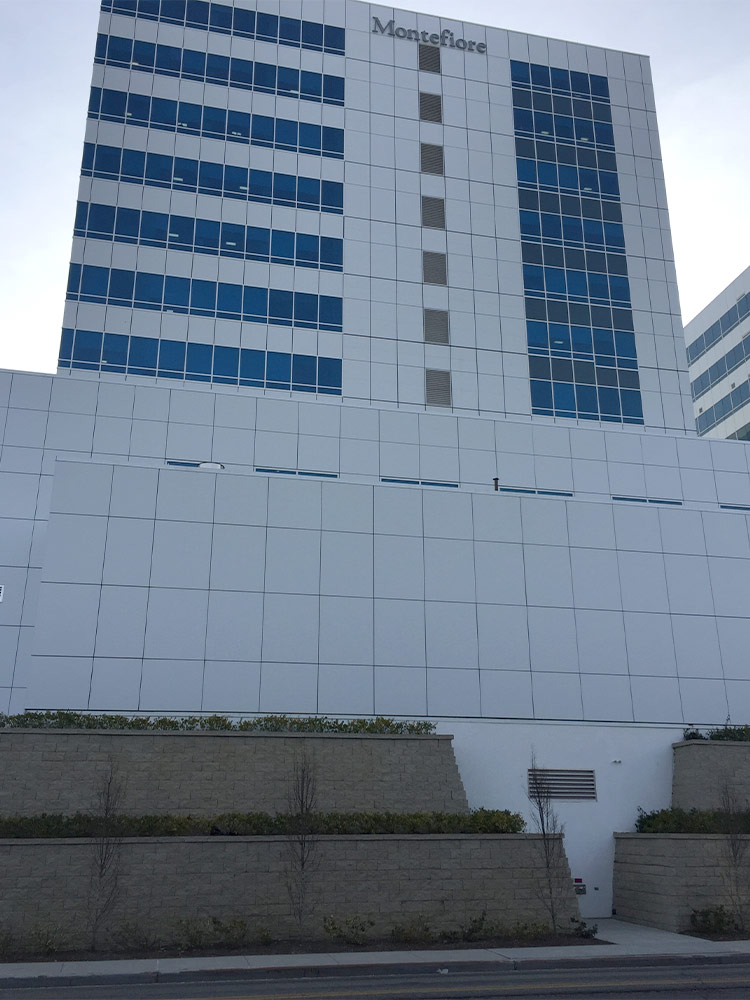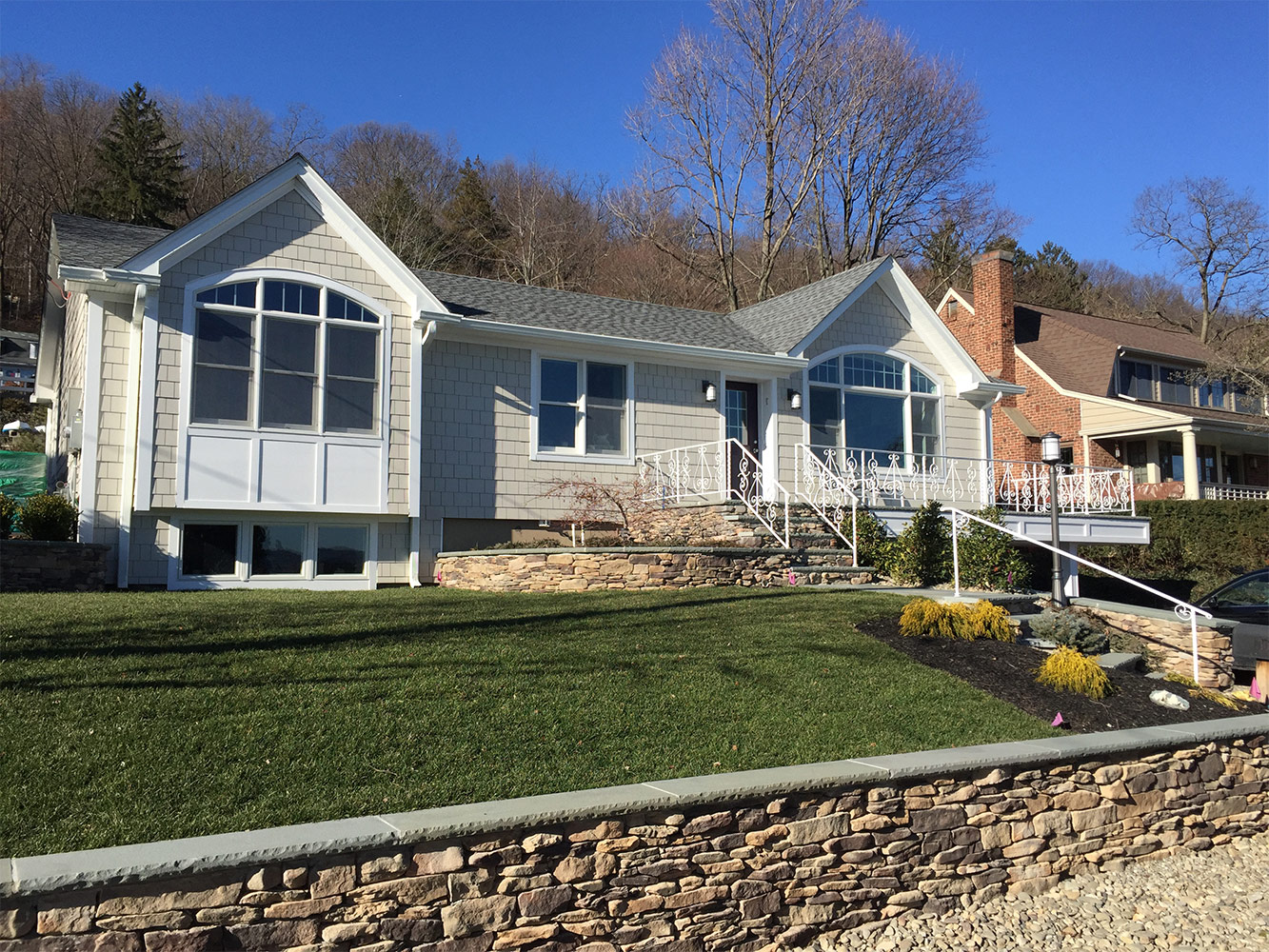 Brick Facades
The biggest advantage of brick facades is that they are timeless. Once installed, brick can last for a very long time. ... Brick comes in a variety of colors and is durable, making it a load bearing building material. Brick withstands heat and offers better fire protection than wood and vinyl siding. A brick exterior adds value and beauty to a new house, and when we install it with the right drainage plane, weep holes and through-wall flashing you will be able to enjoy your brick work for many, many years to come.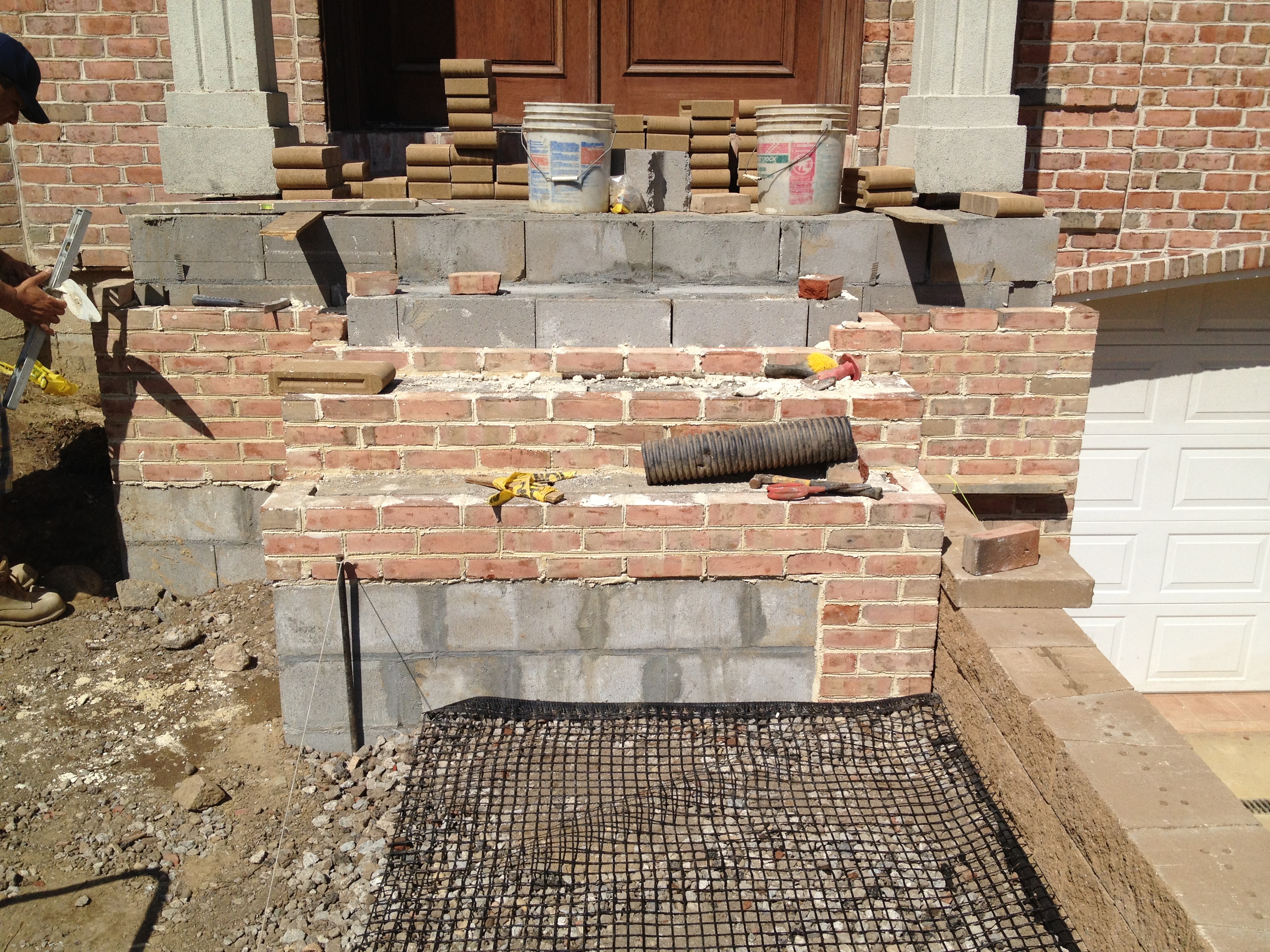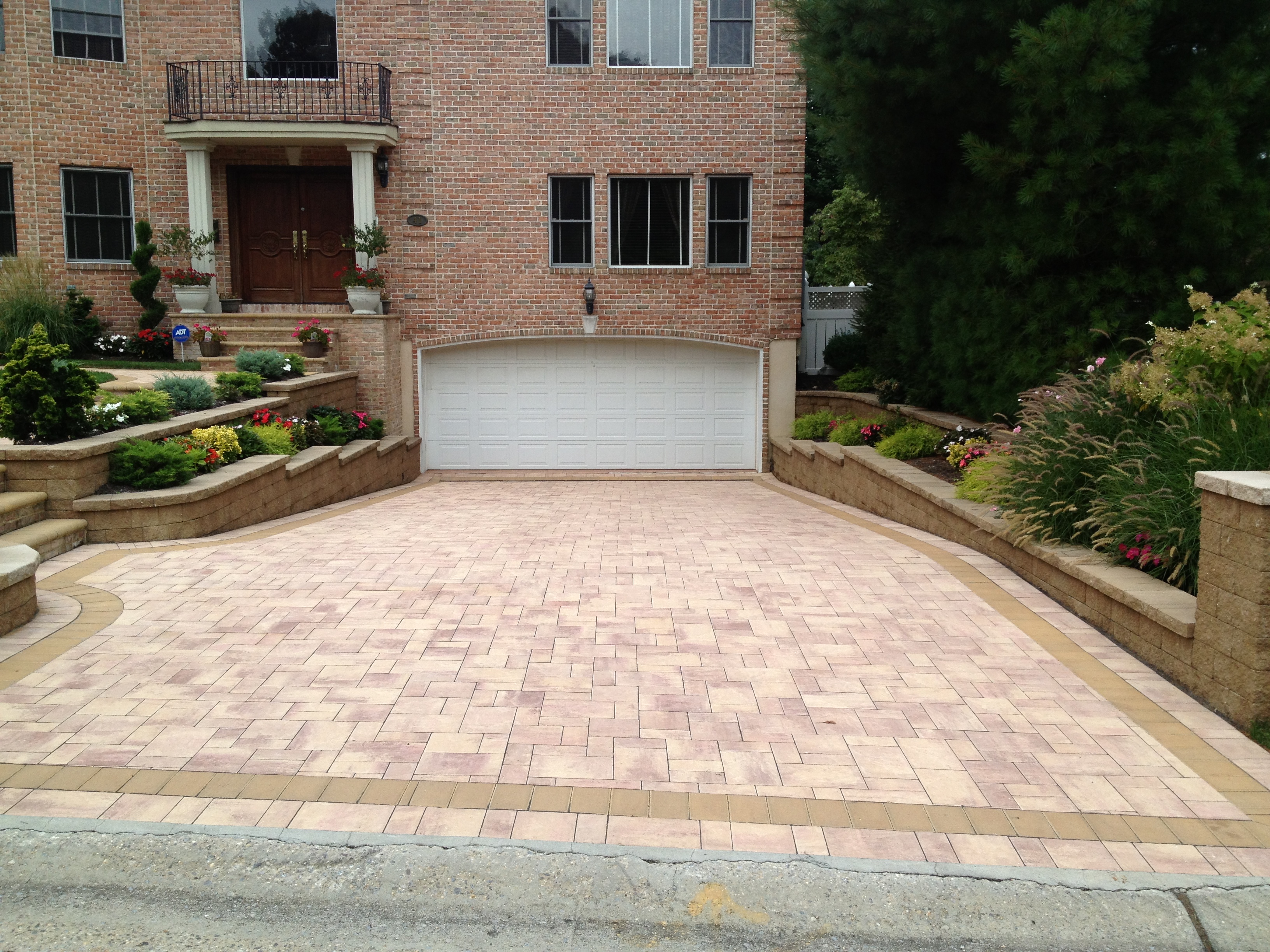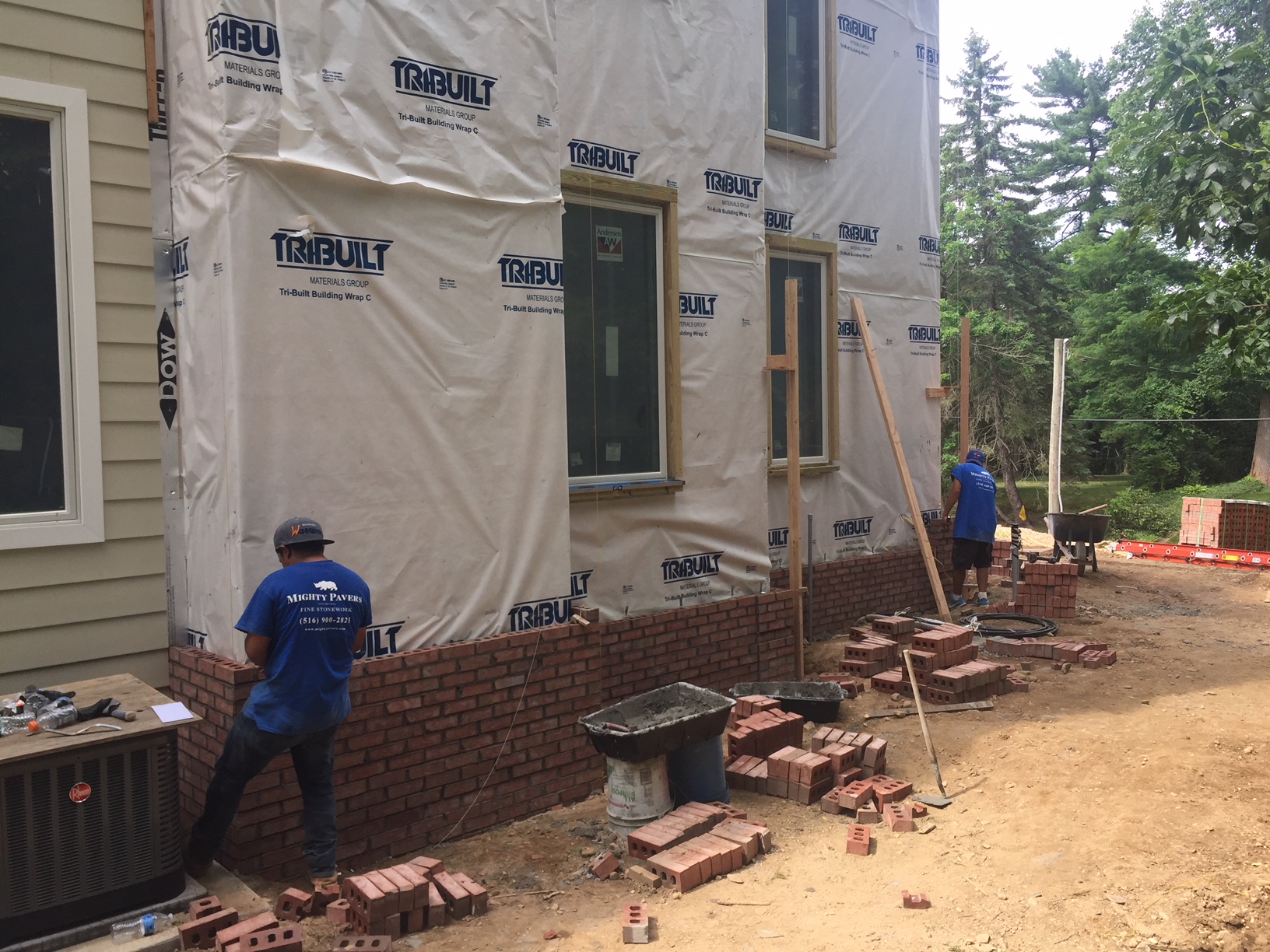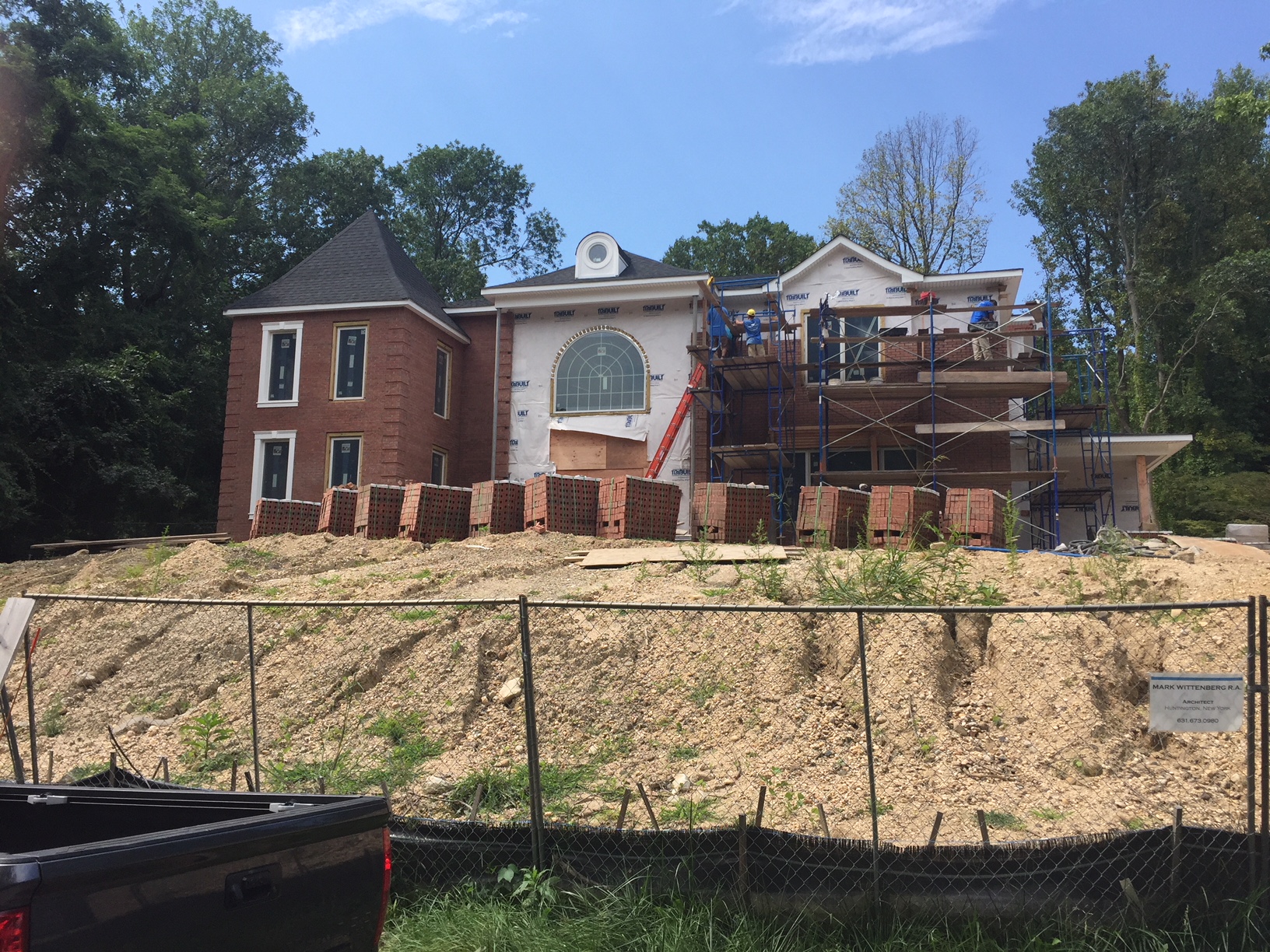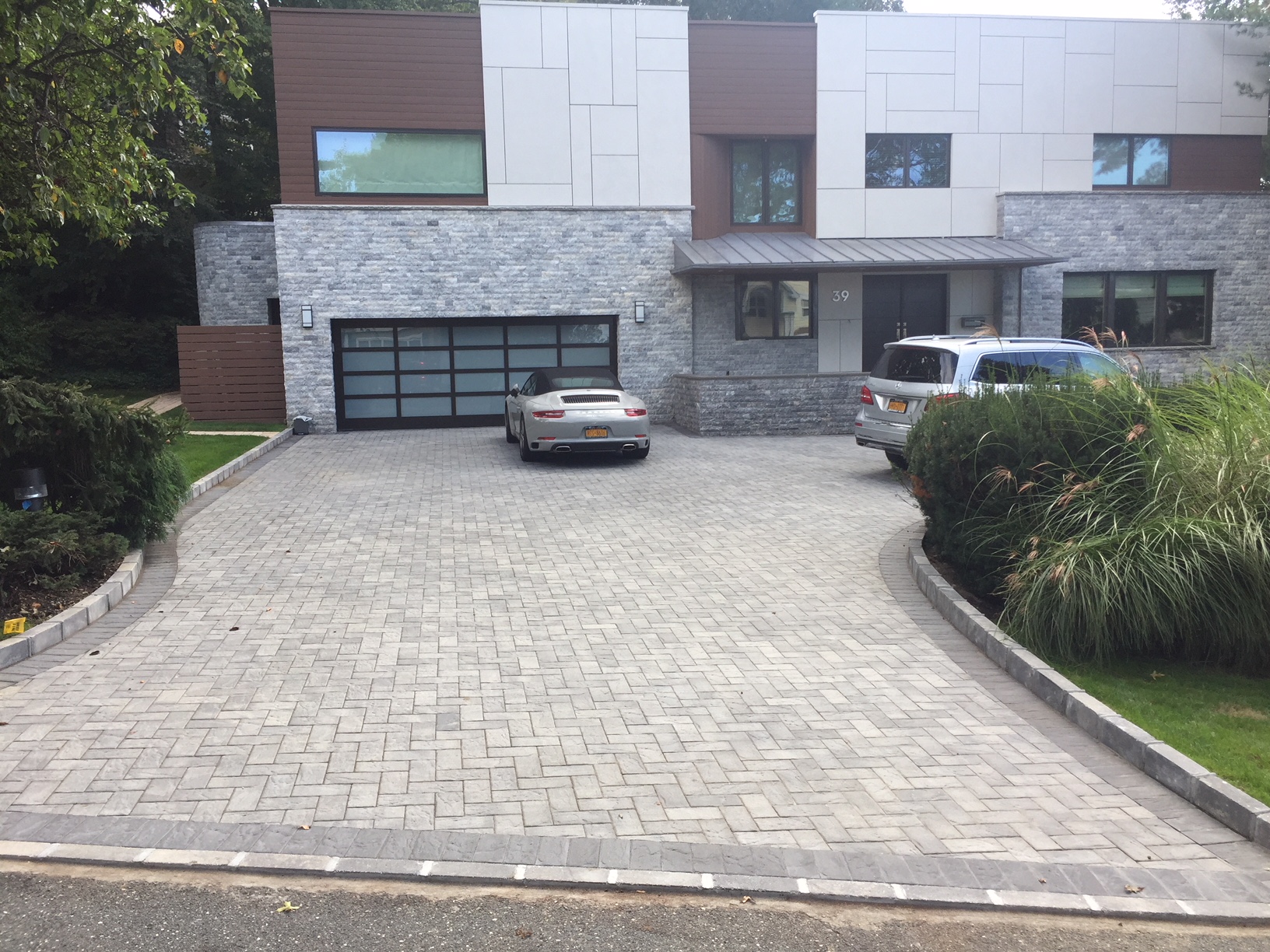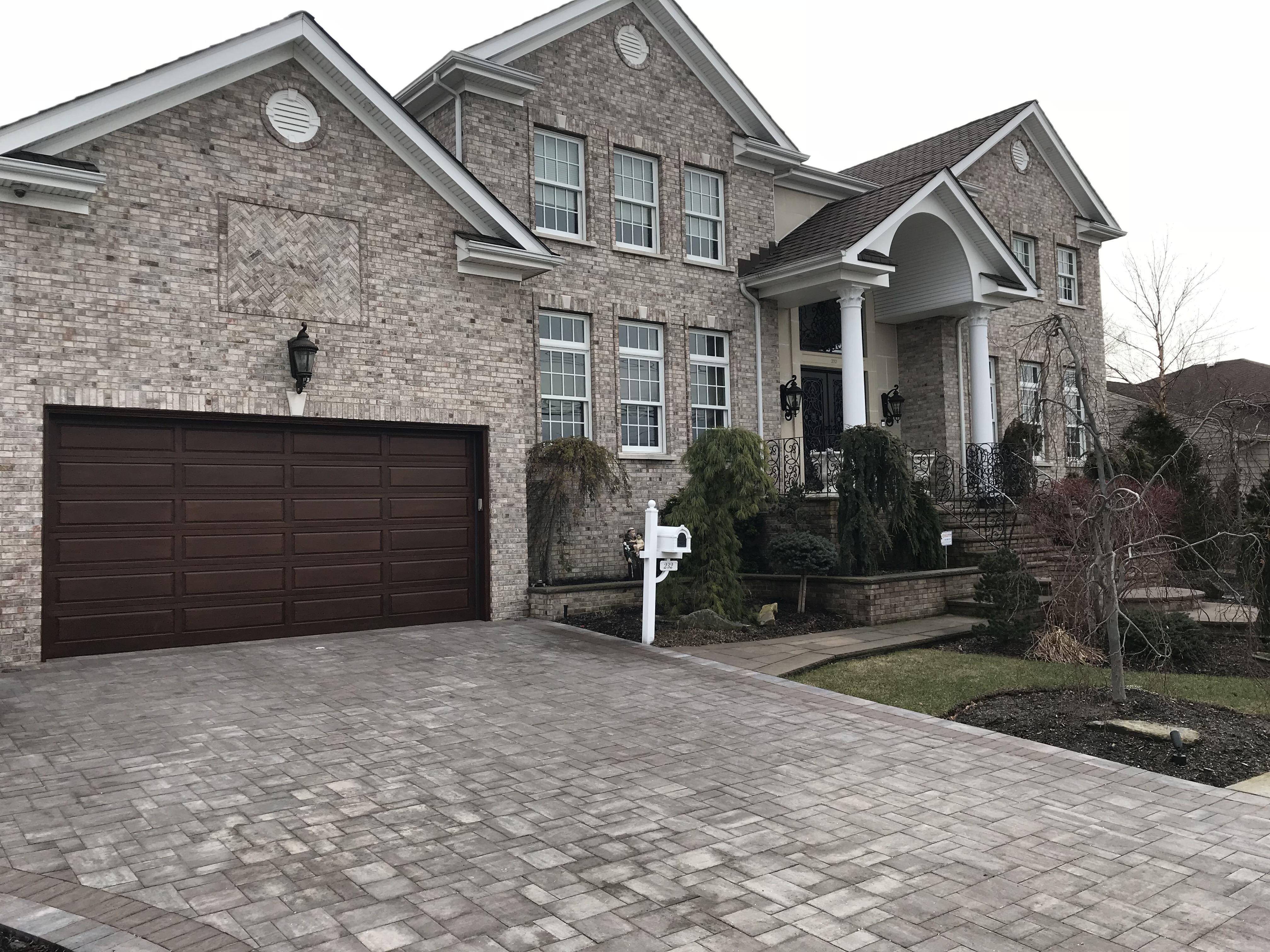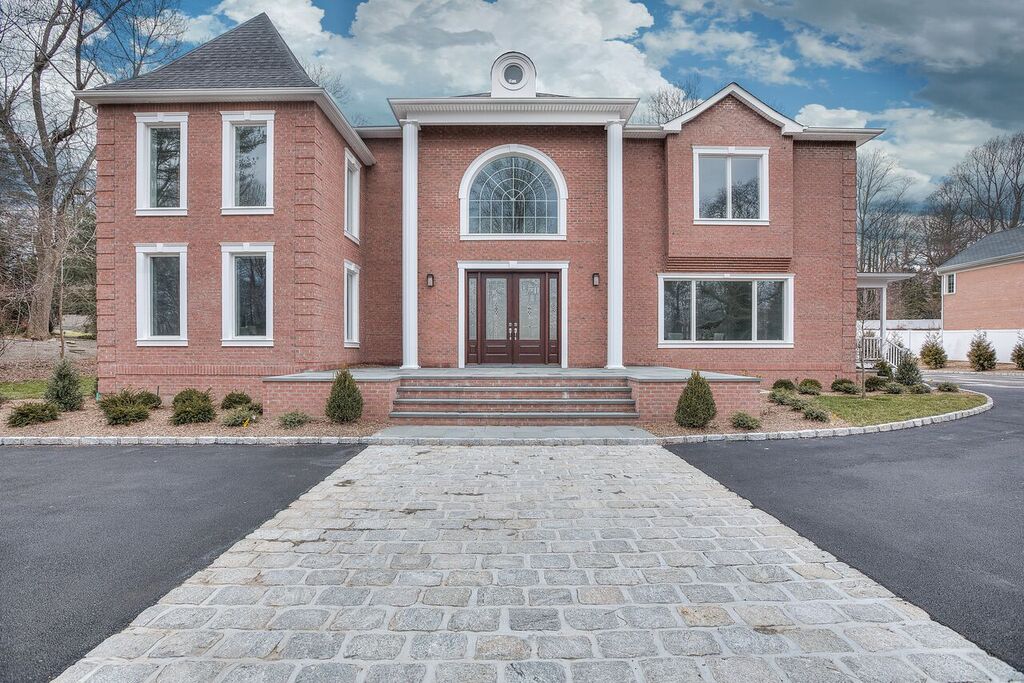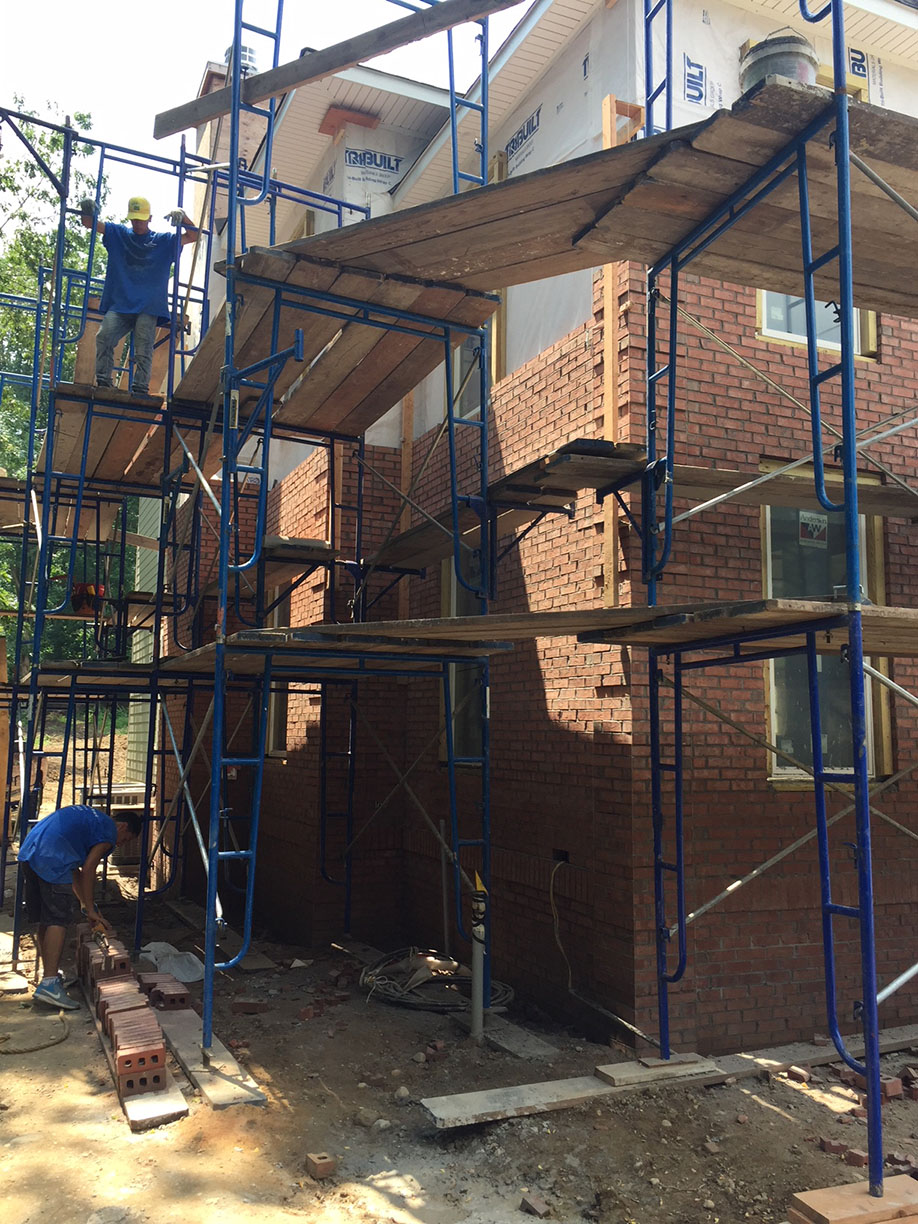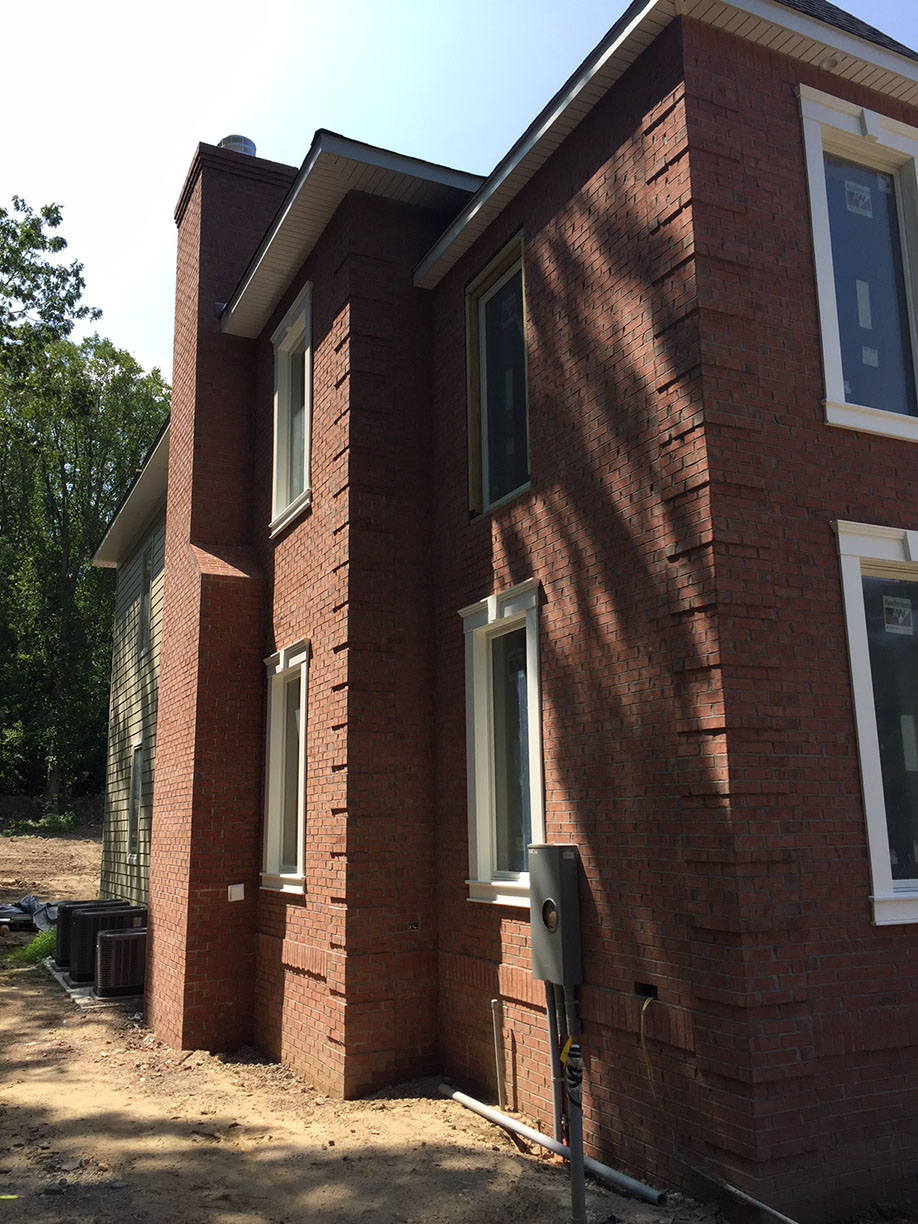 Stone Facades
The biggest advantage of stone facades is that they are timeless. Once installed, stone can last for a very long time. ... Stone comes in a variety of colors and is durable, Just like brick, they offer that timeless feel and a greater protection to your home exterior. A bit more expensive than brick but it does offer more styles and colors.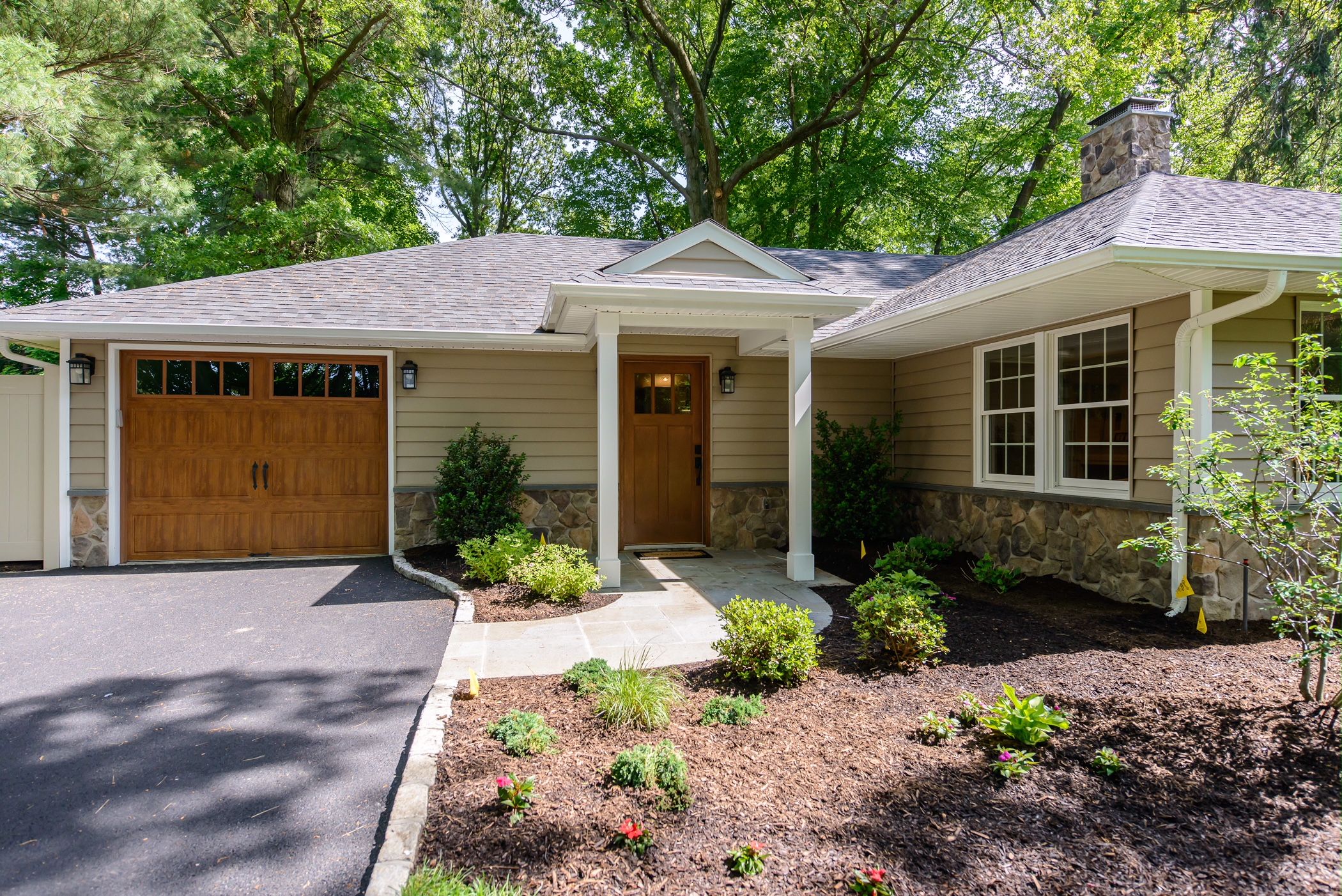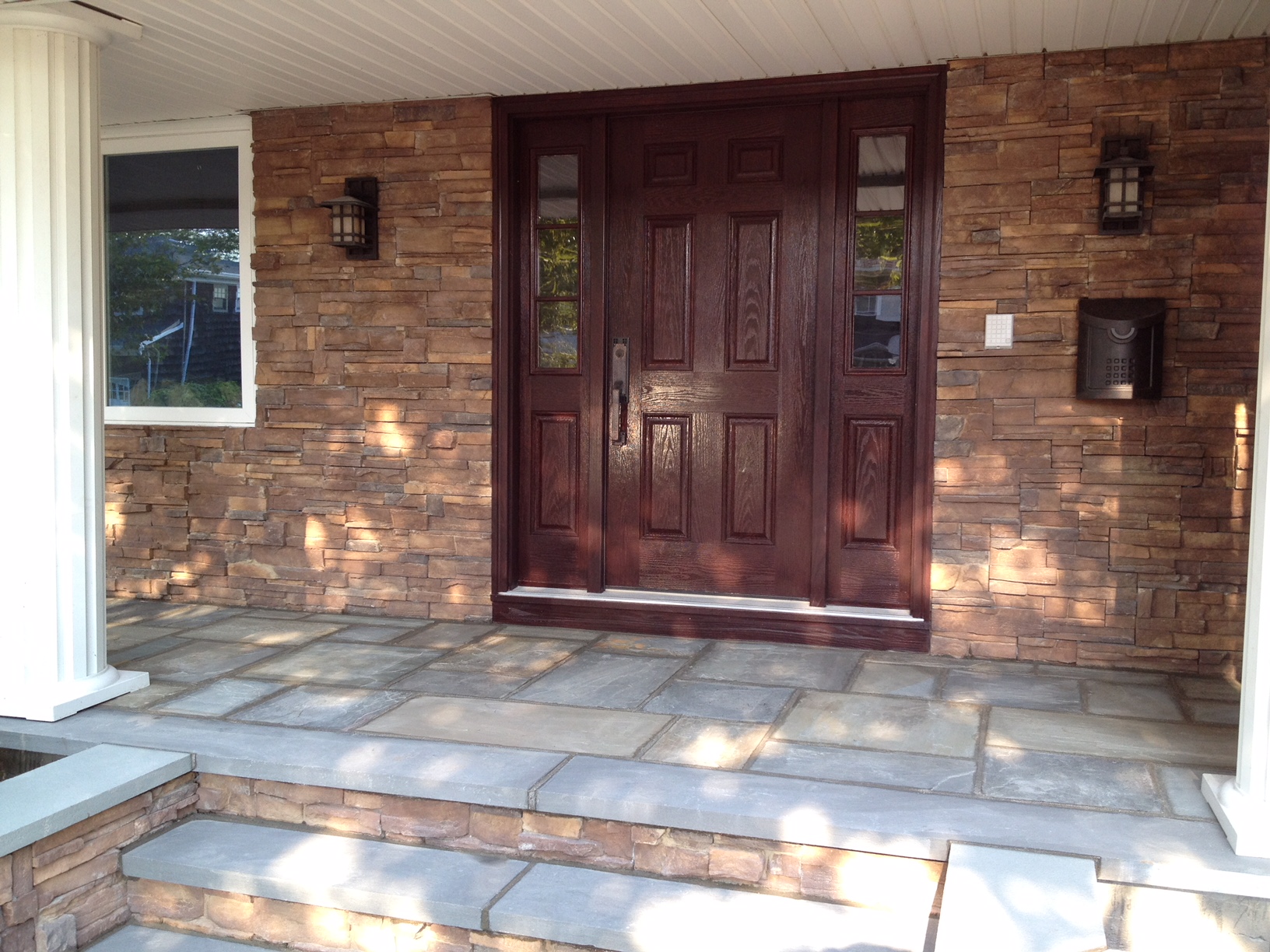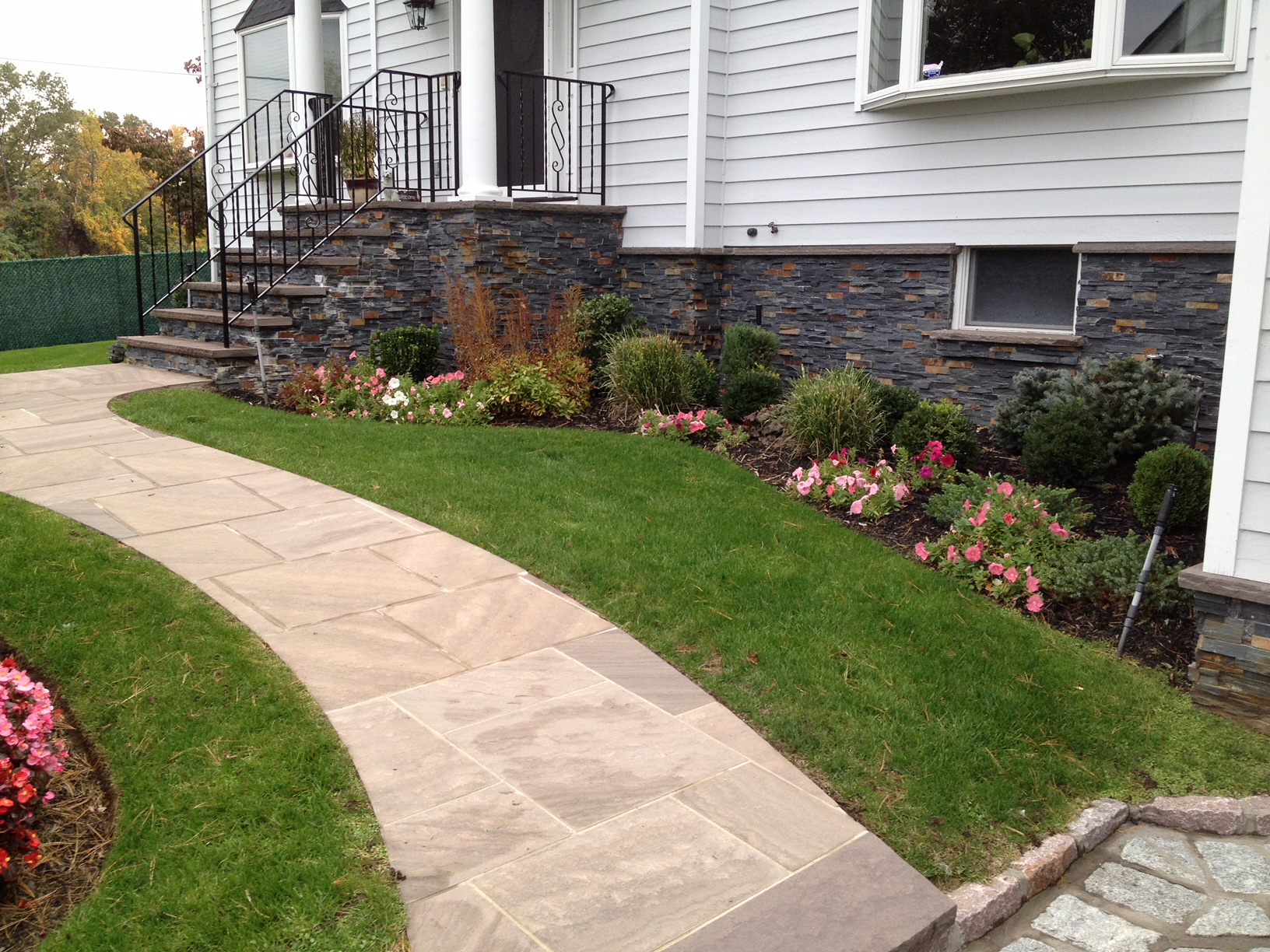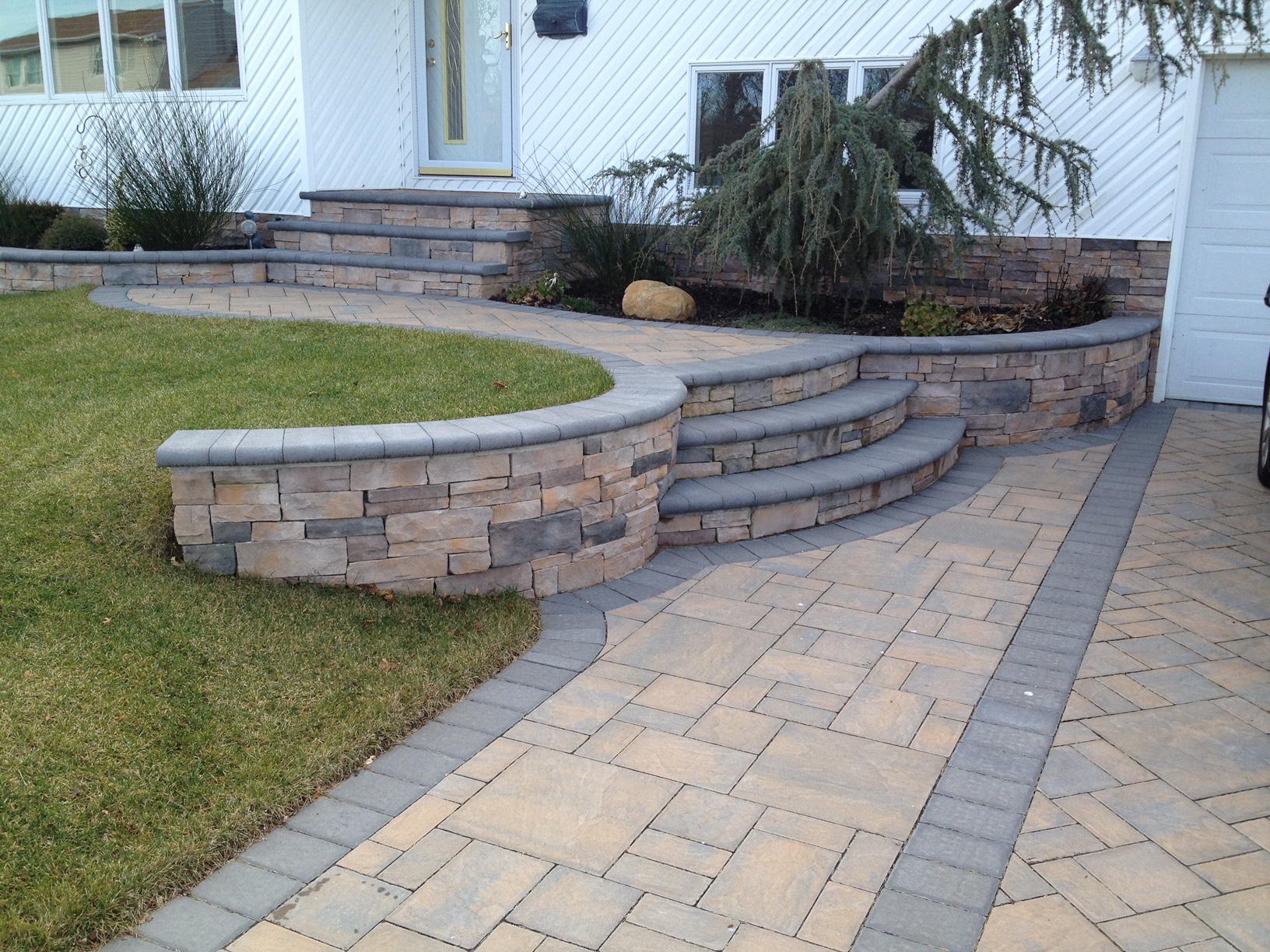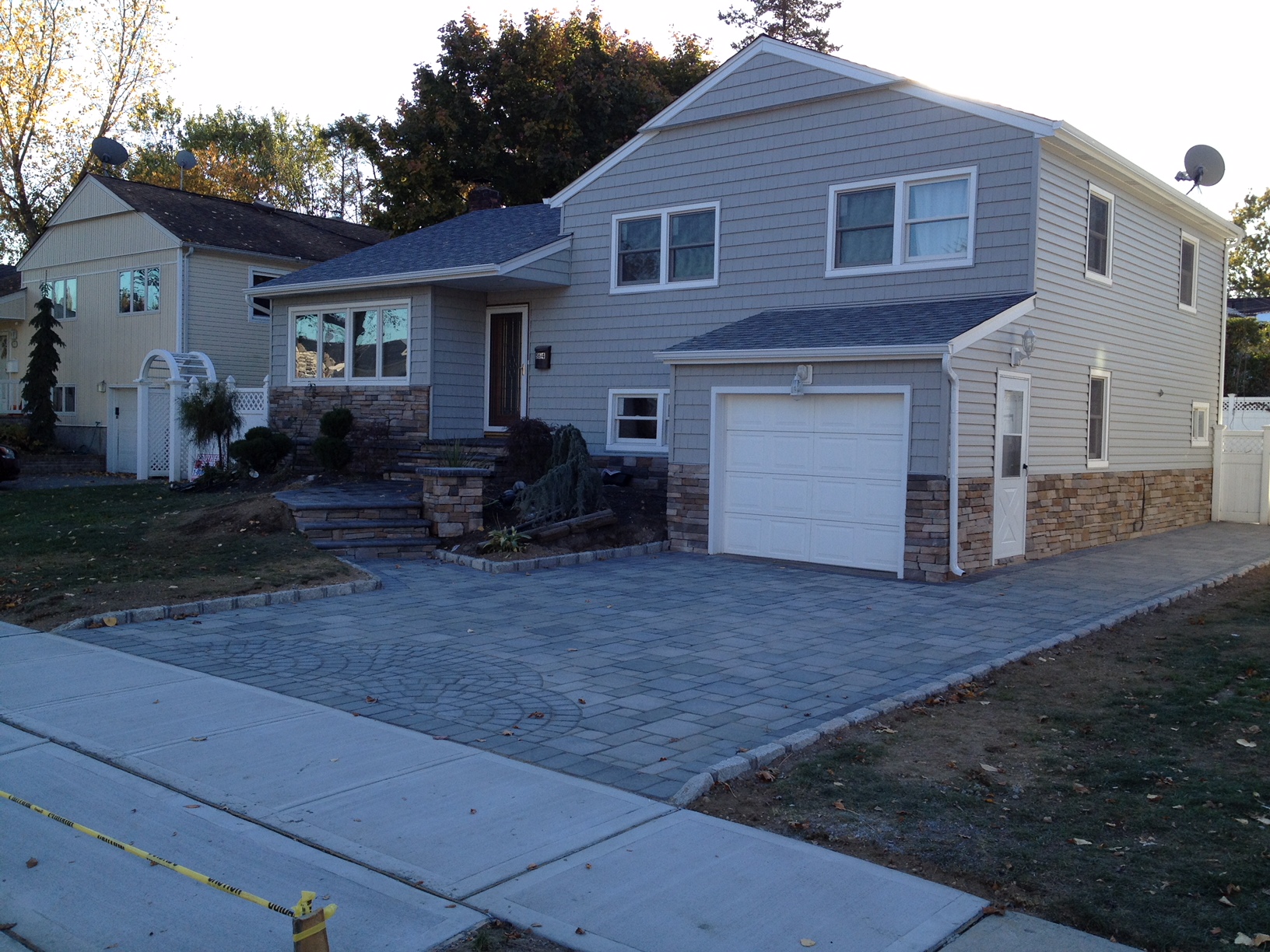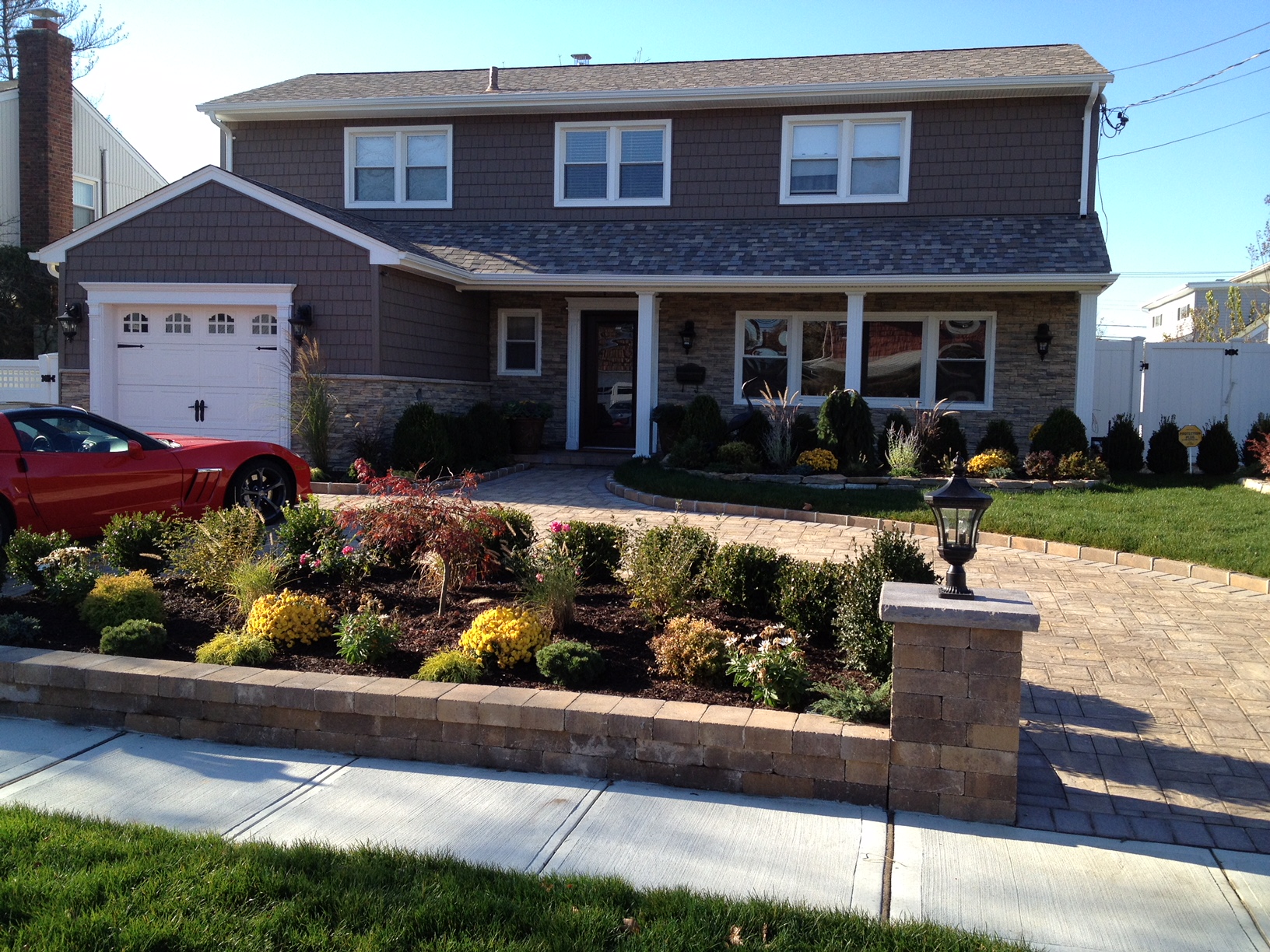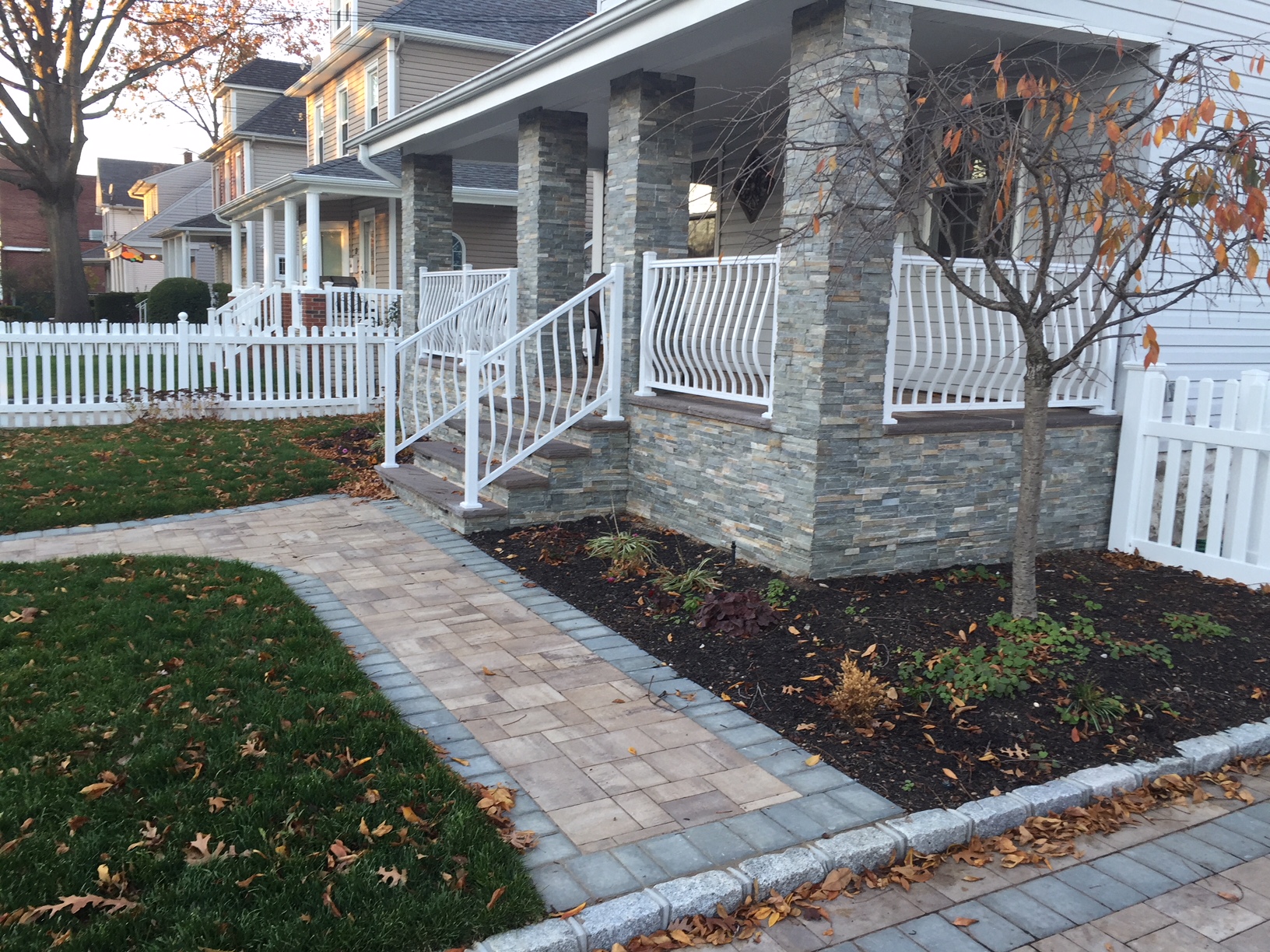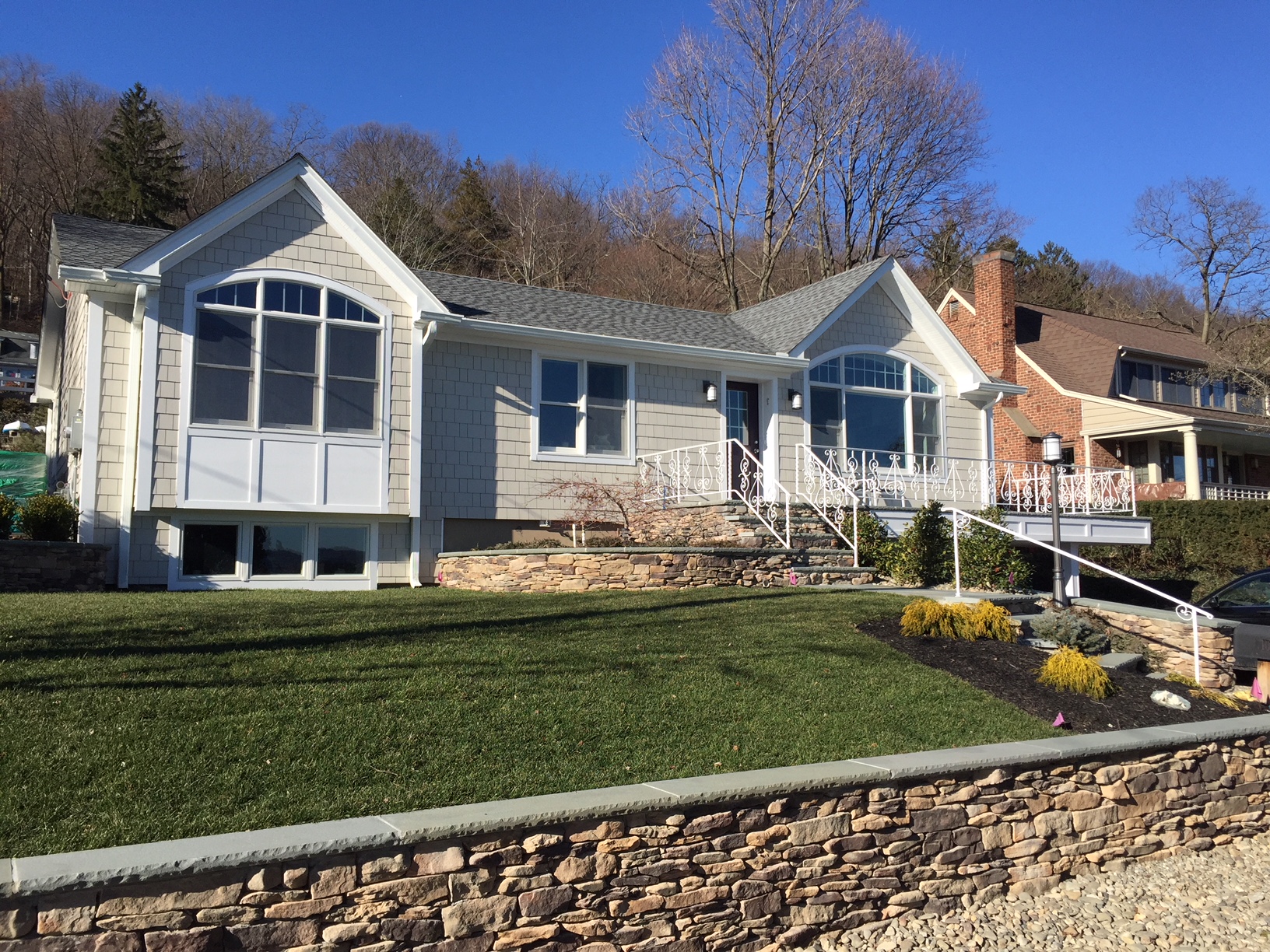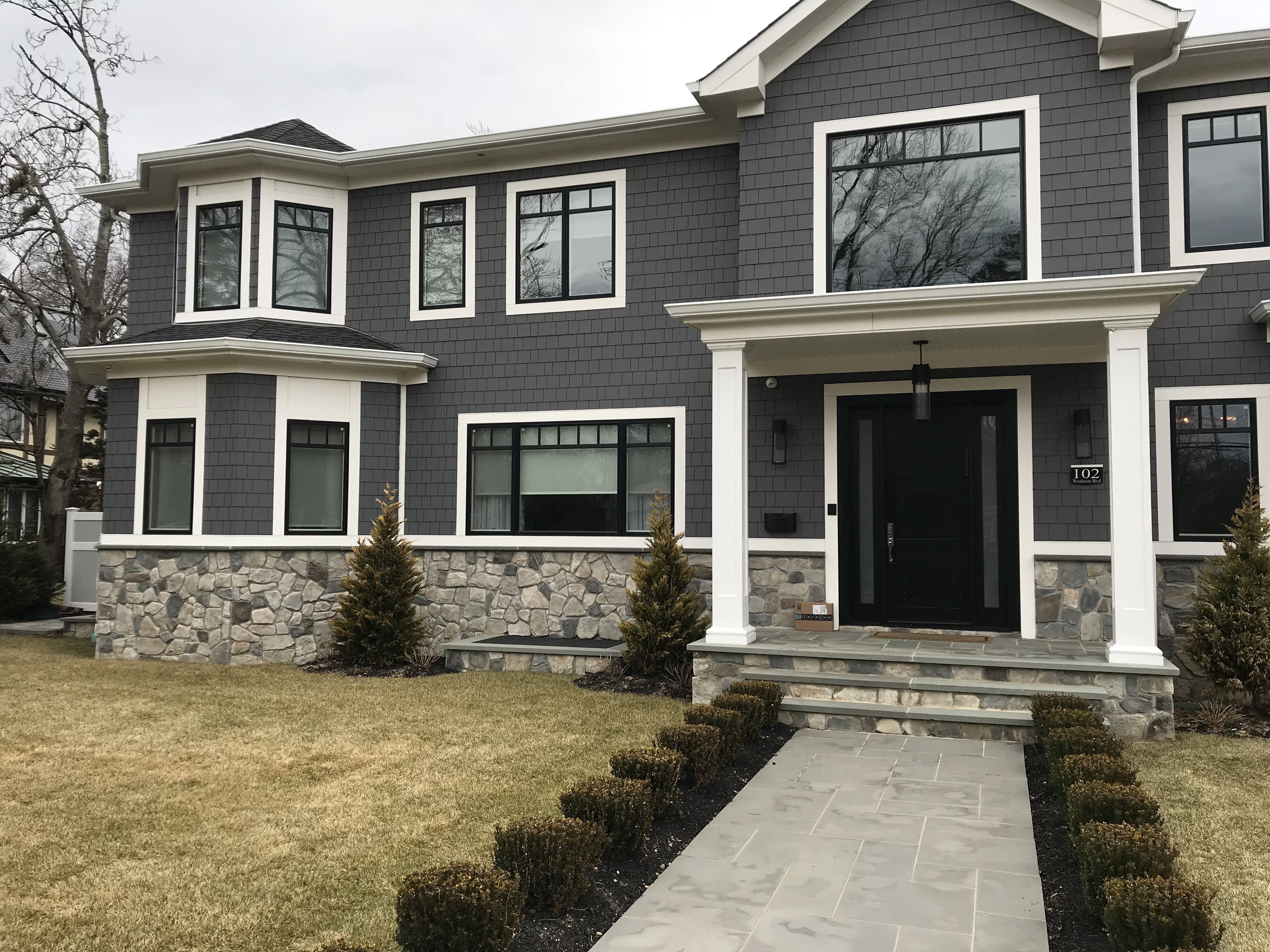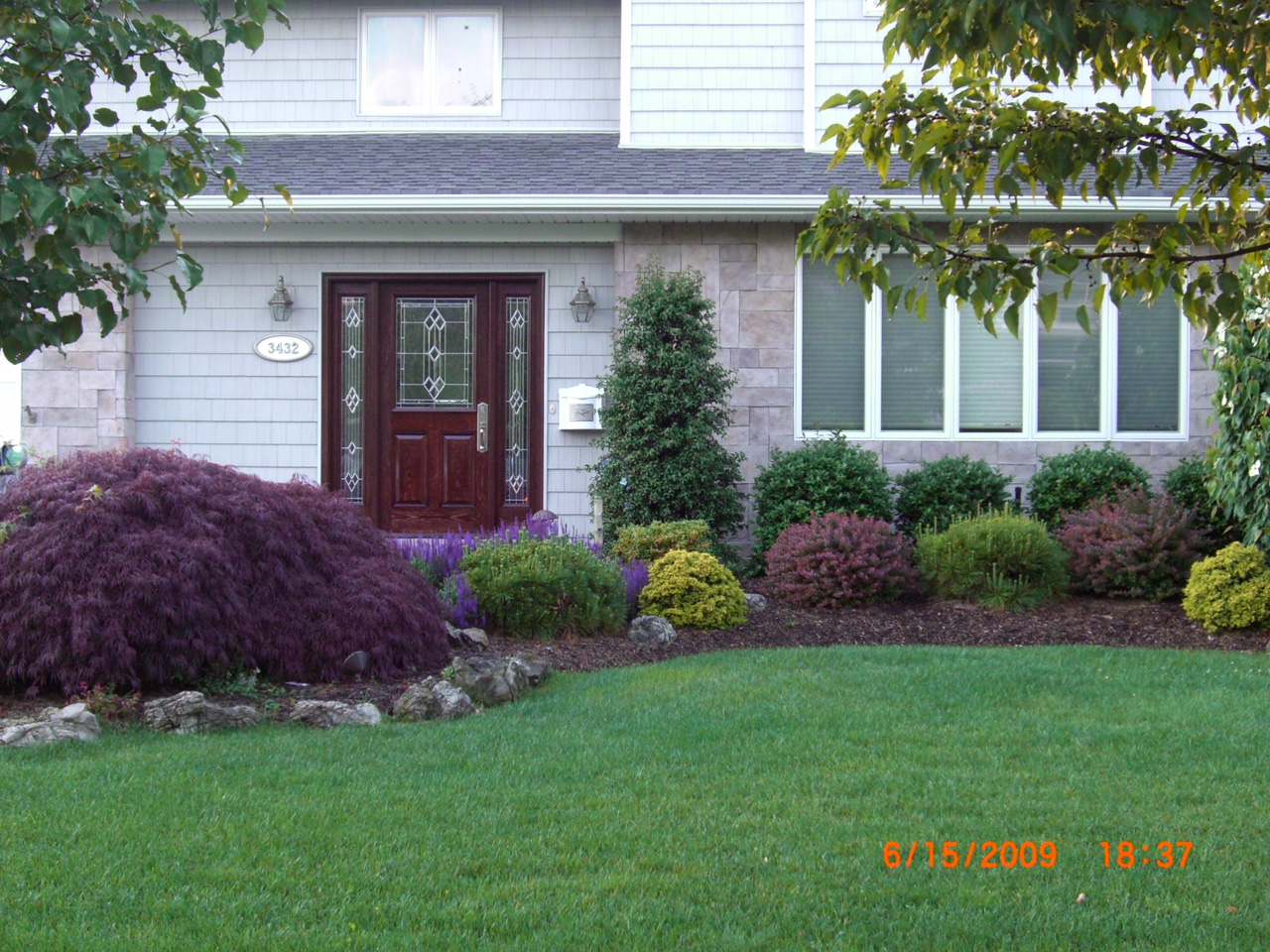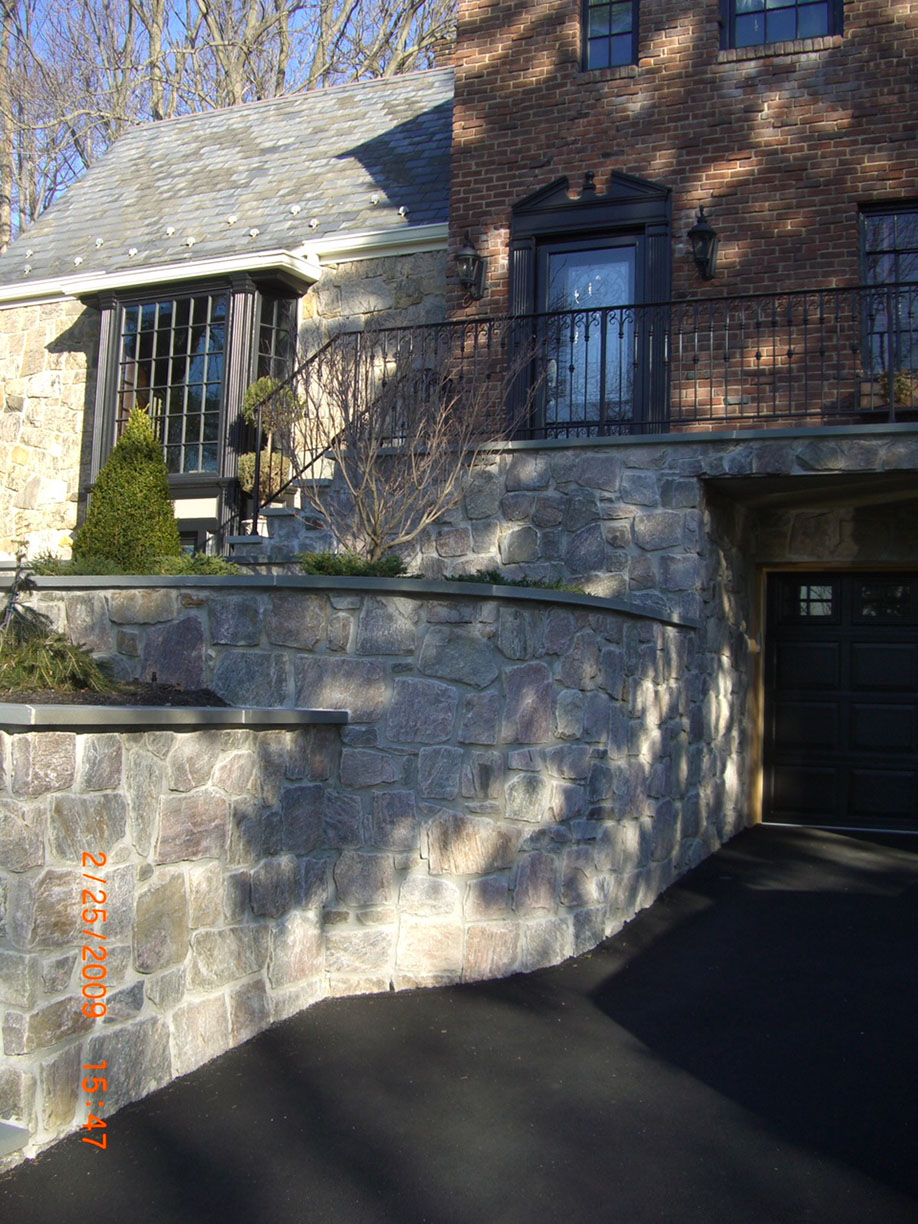 Fireplaces & Firepits
Outdoor fireplaces and fire pits are a great way to entertain. They add a beautiful ambiance to your outdoor living space. Their popularity and the fire effects they produce is one of fastest growing trends in outdoor design in the Long Island area. Fire provides warmth, light, a cooking source and, of course, relaxation. The proper design and construction will ensure a safe and enjoyable time that will last for decades. Our fire pits and outdoor fireplaces are built for wood burning applications and gas-burning applications with log or glass sets. Call us to inquire which system will best suit your vision!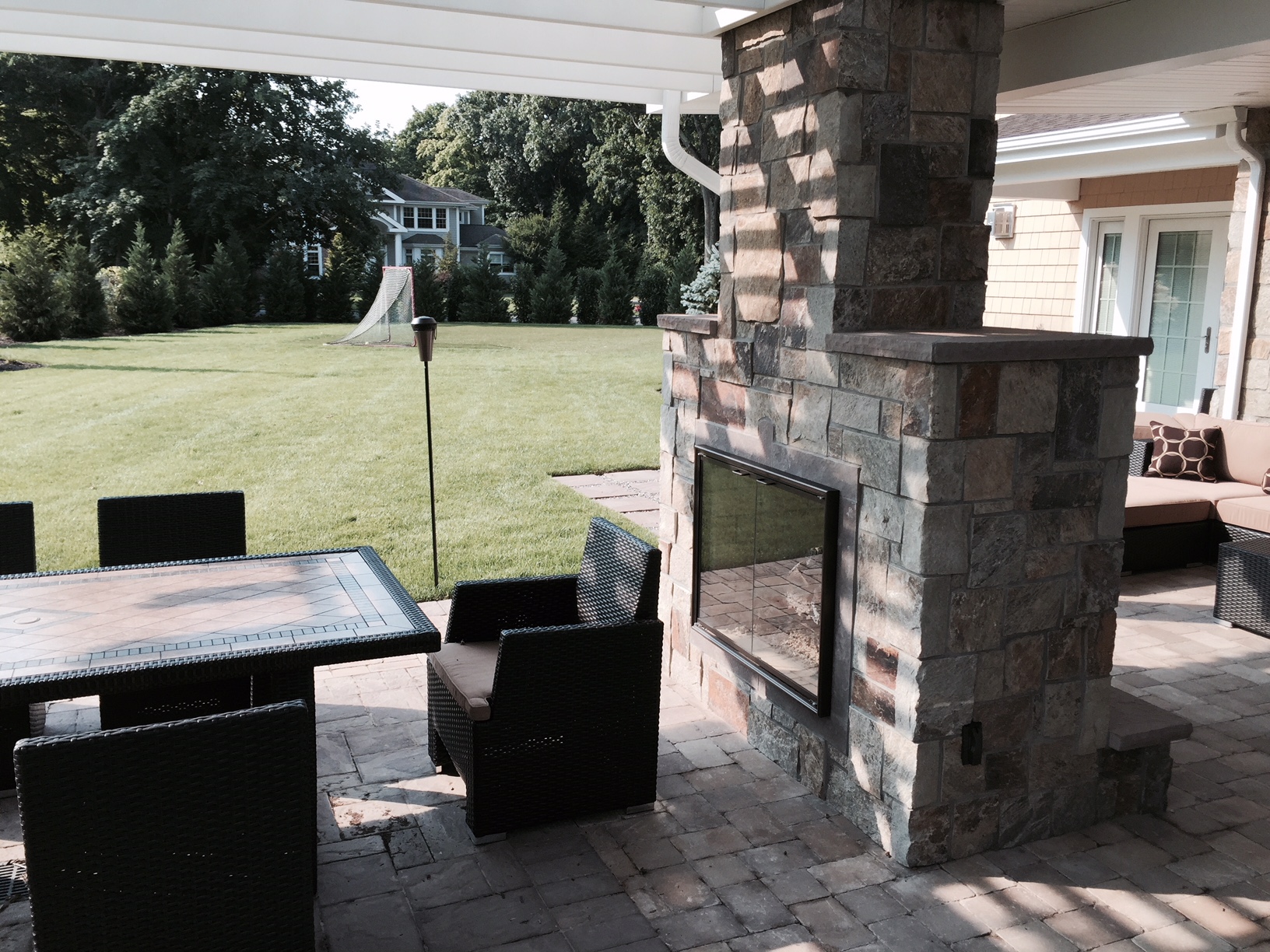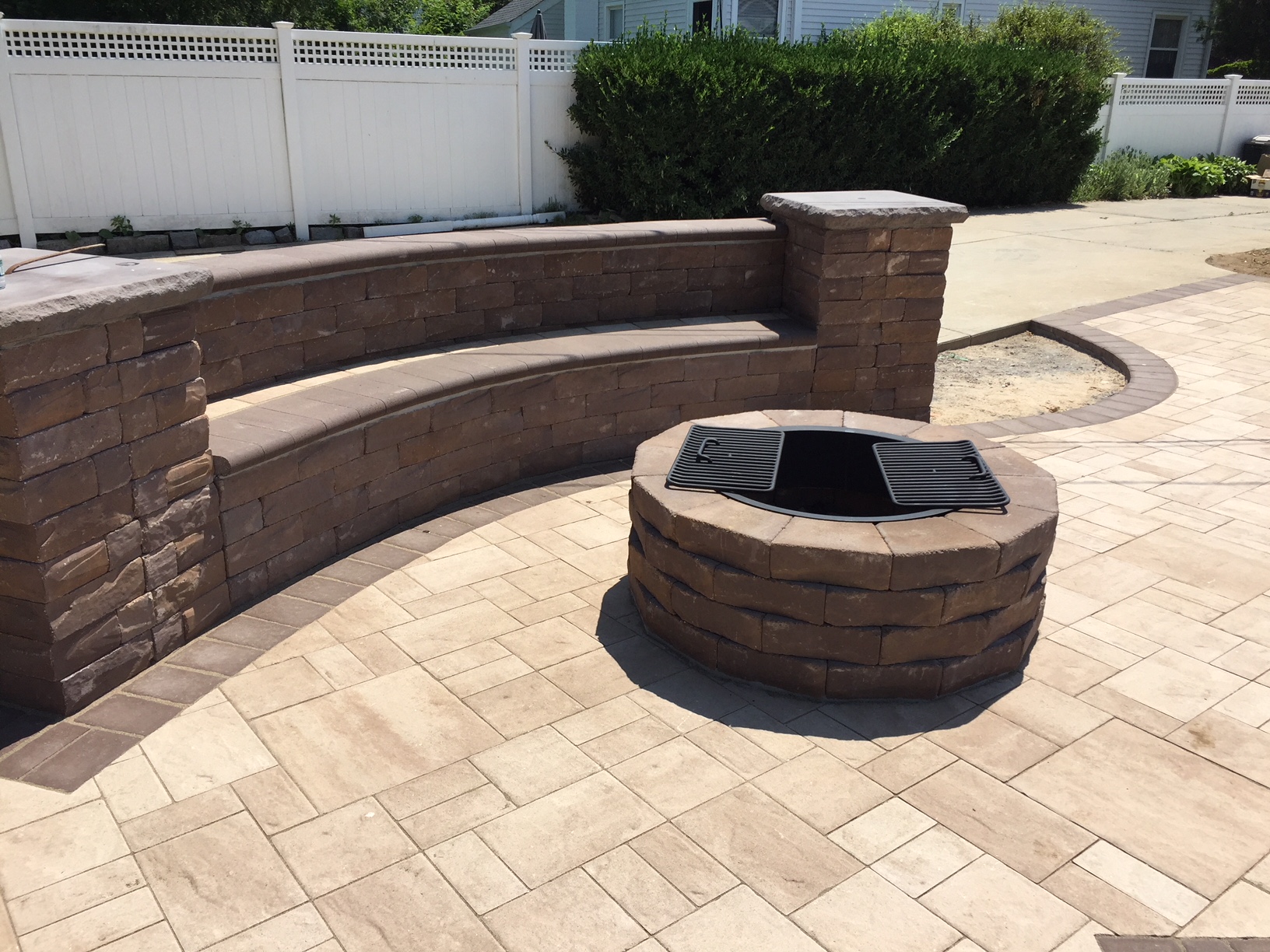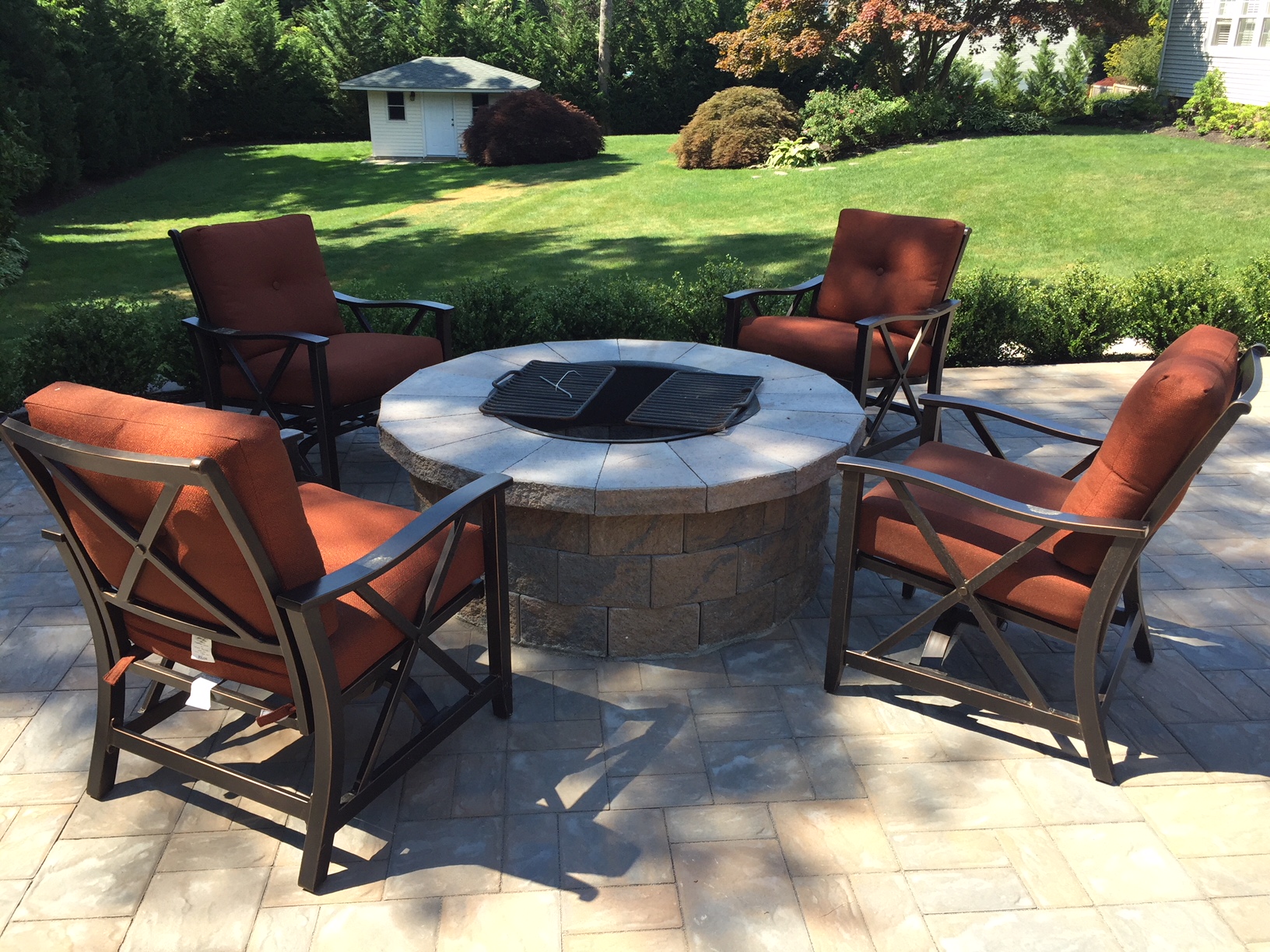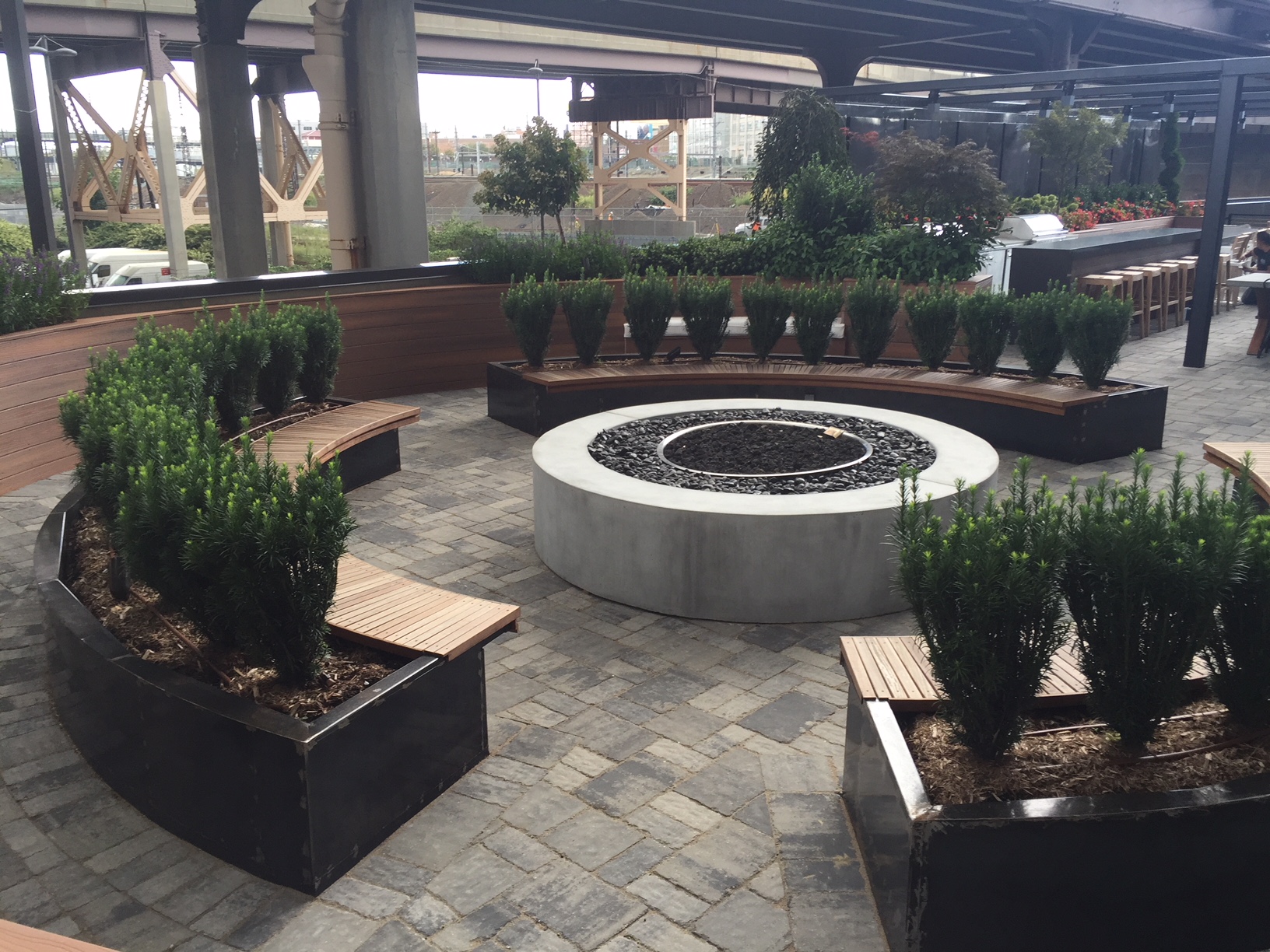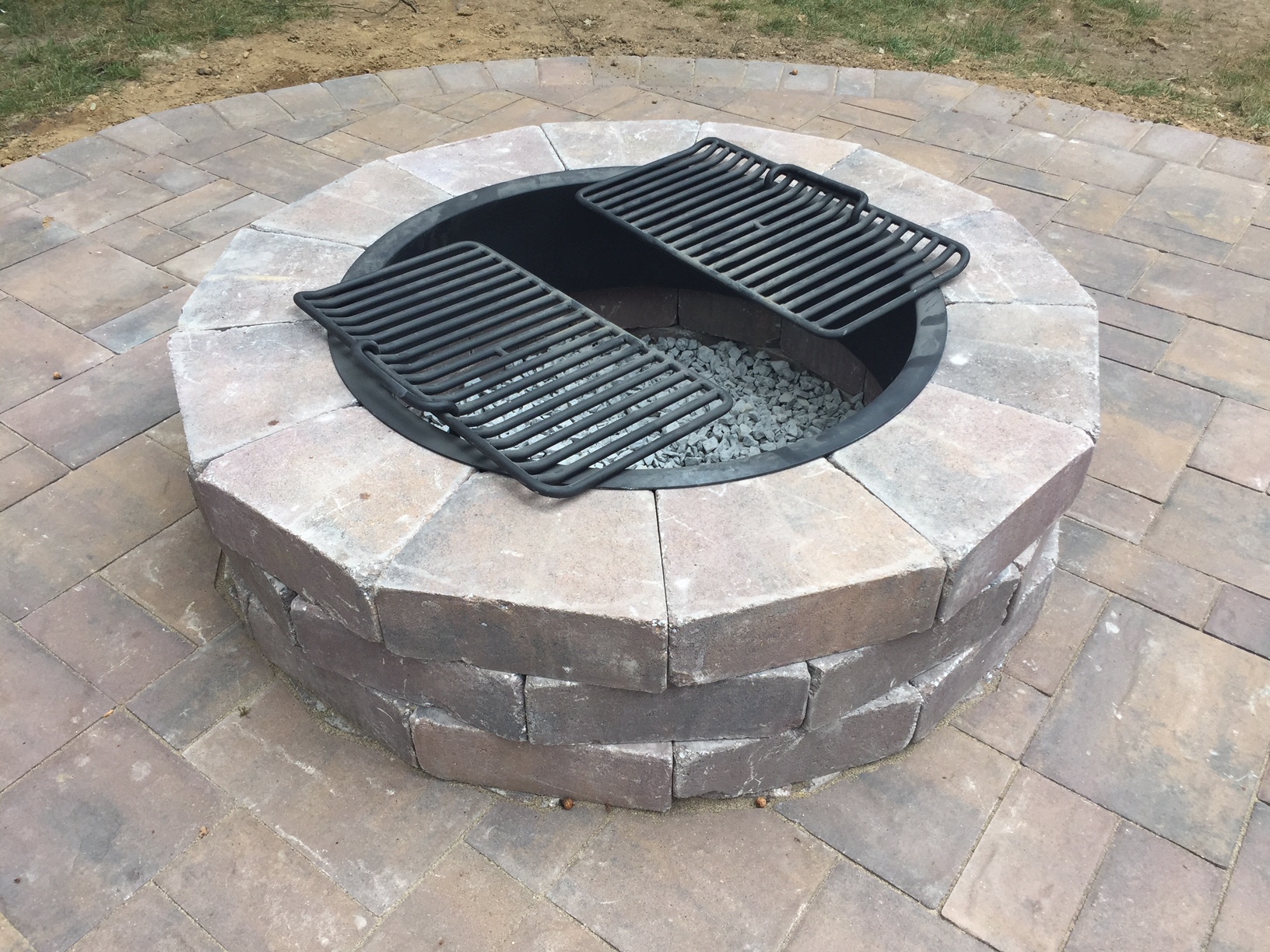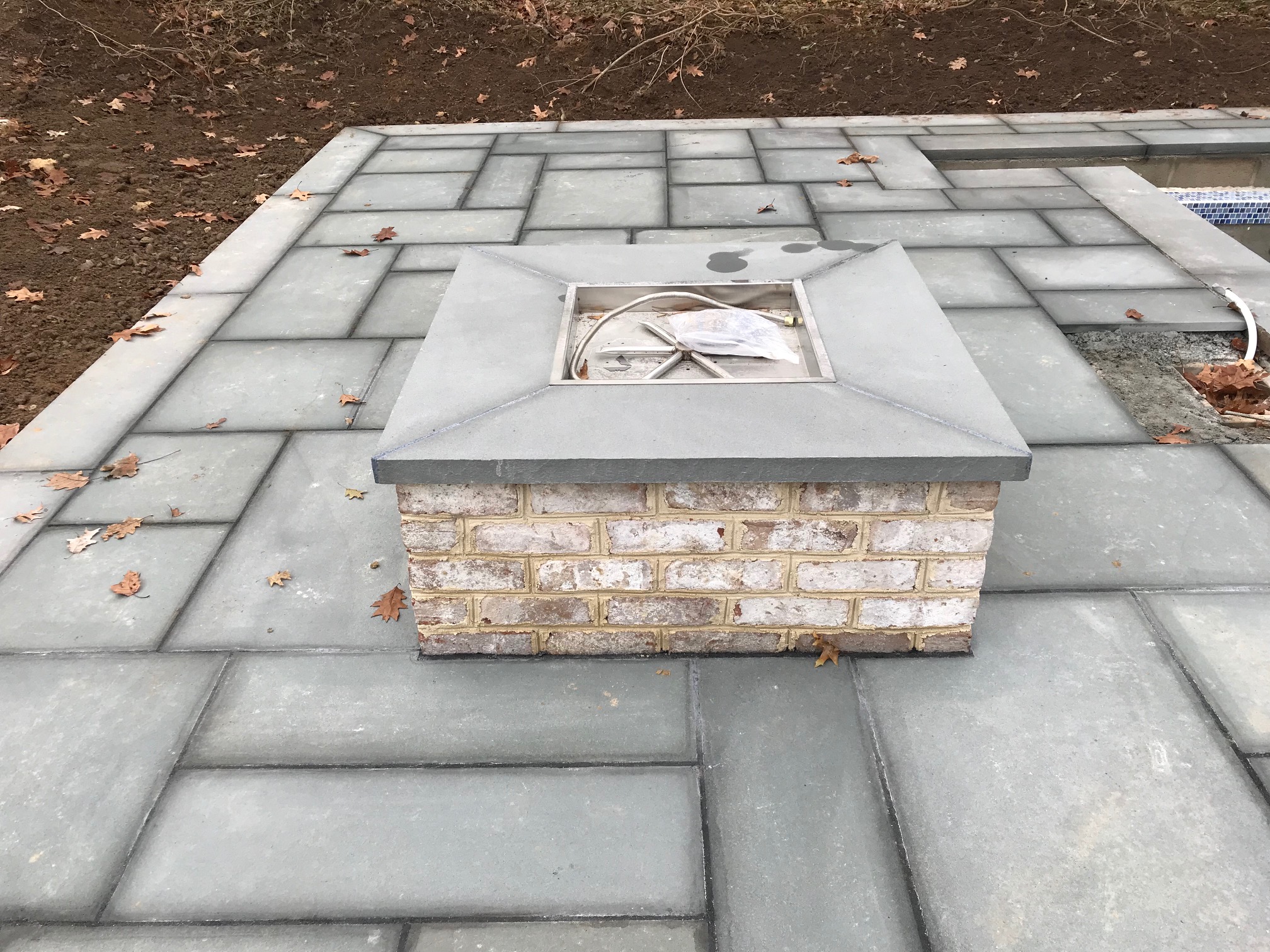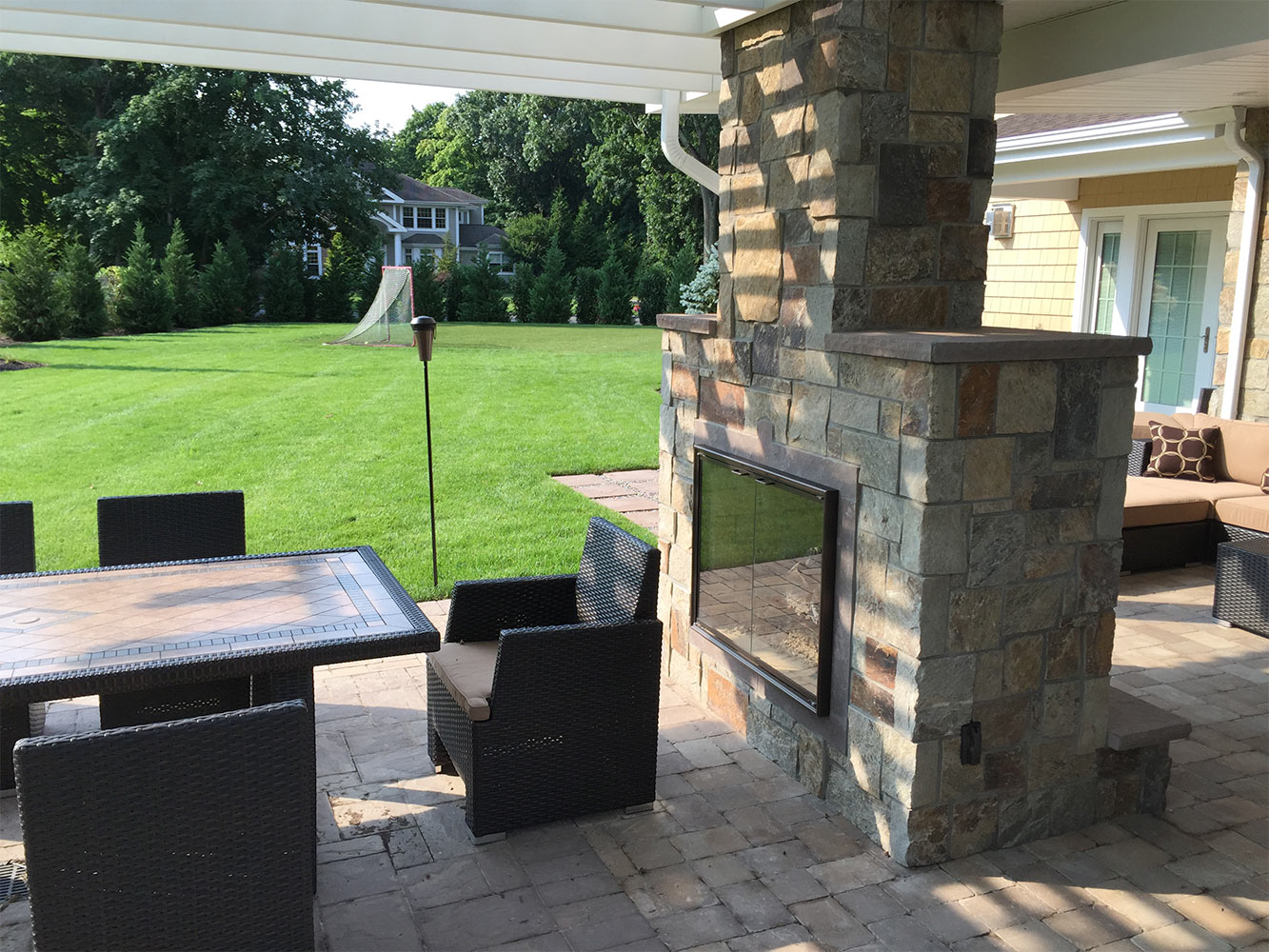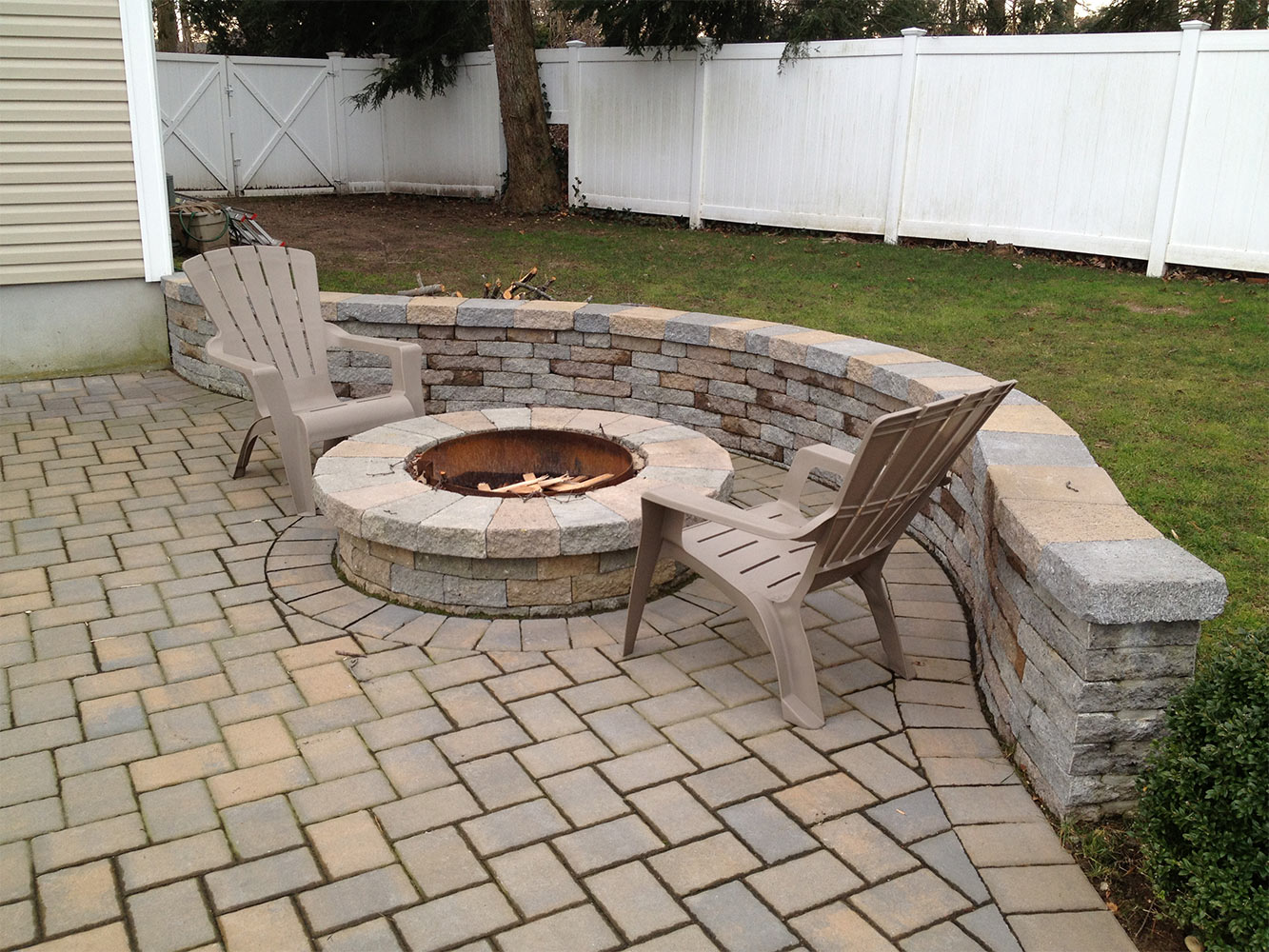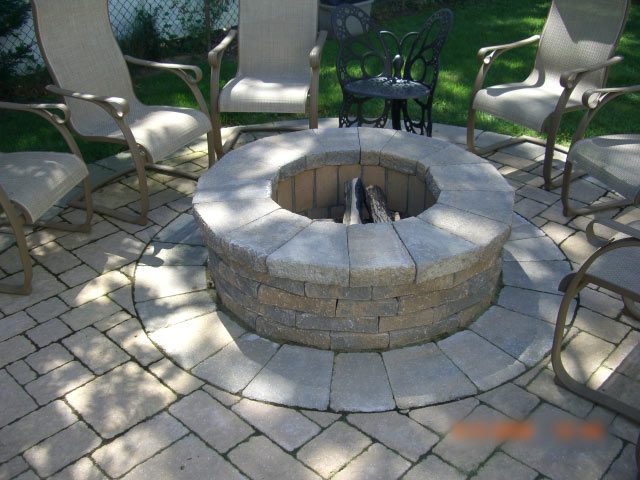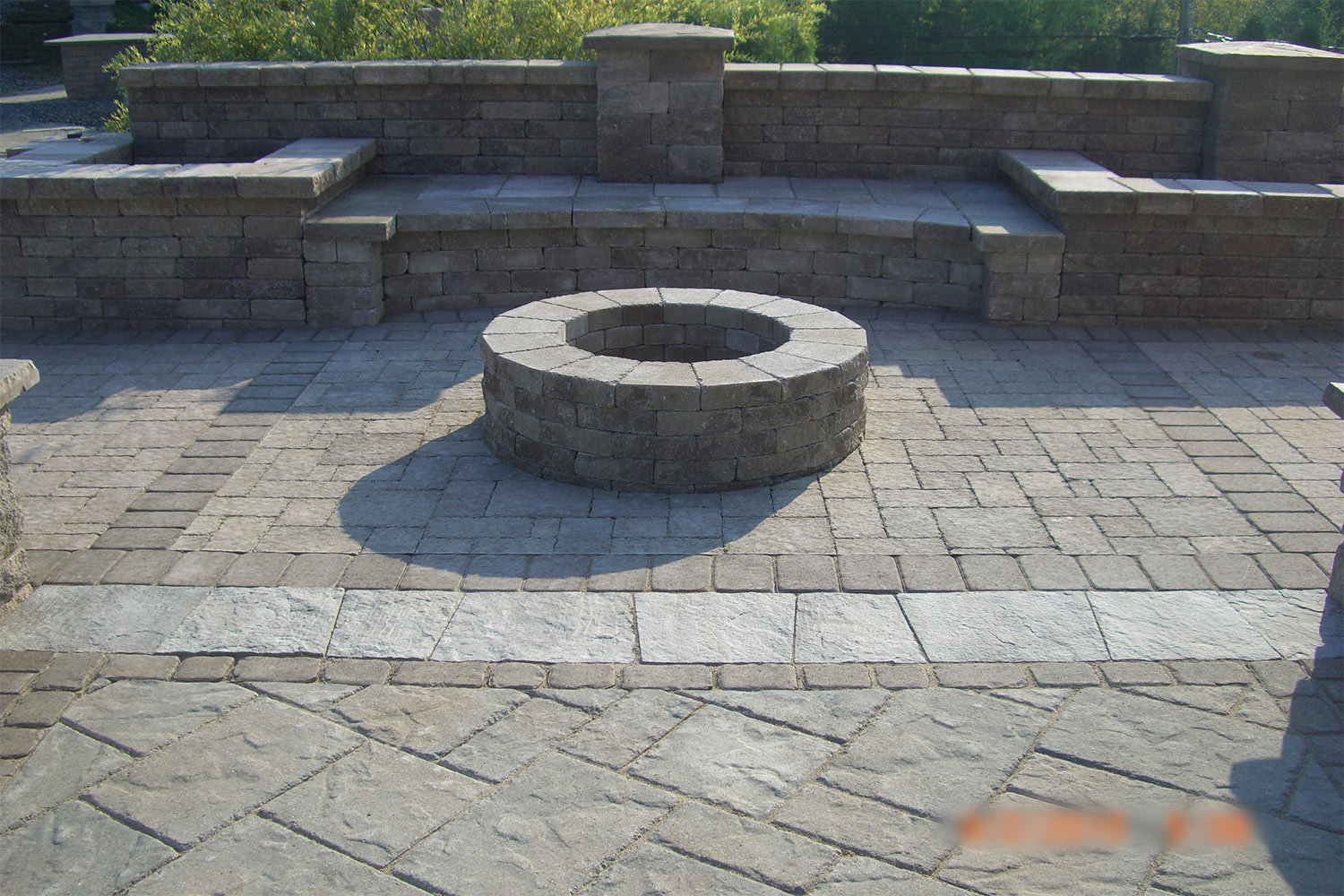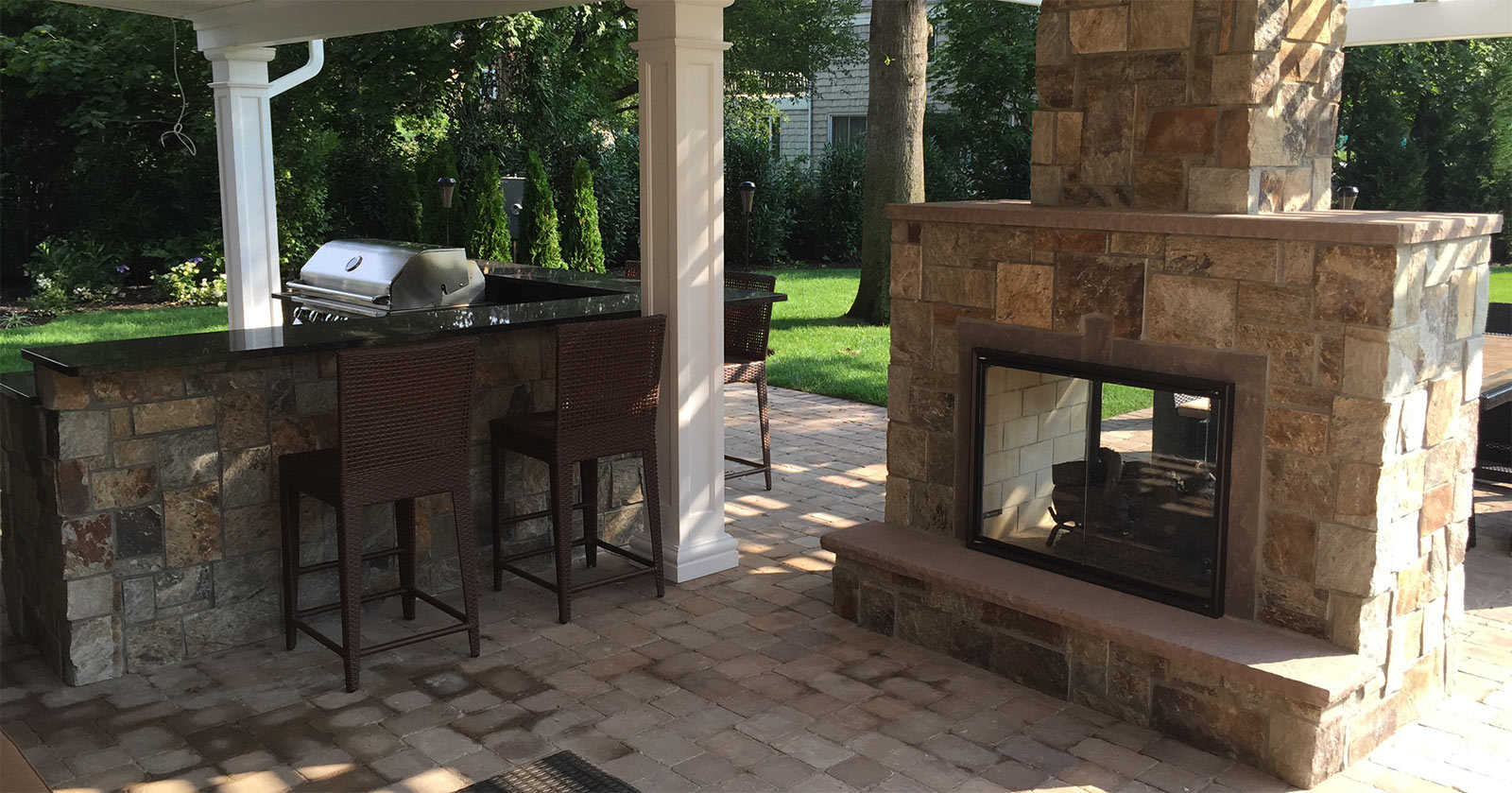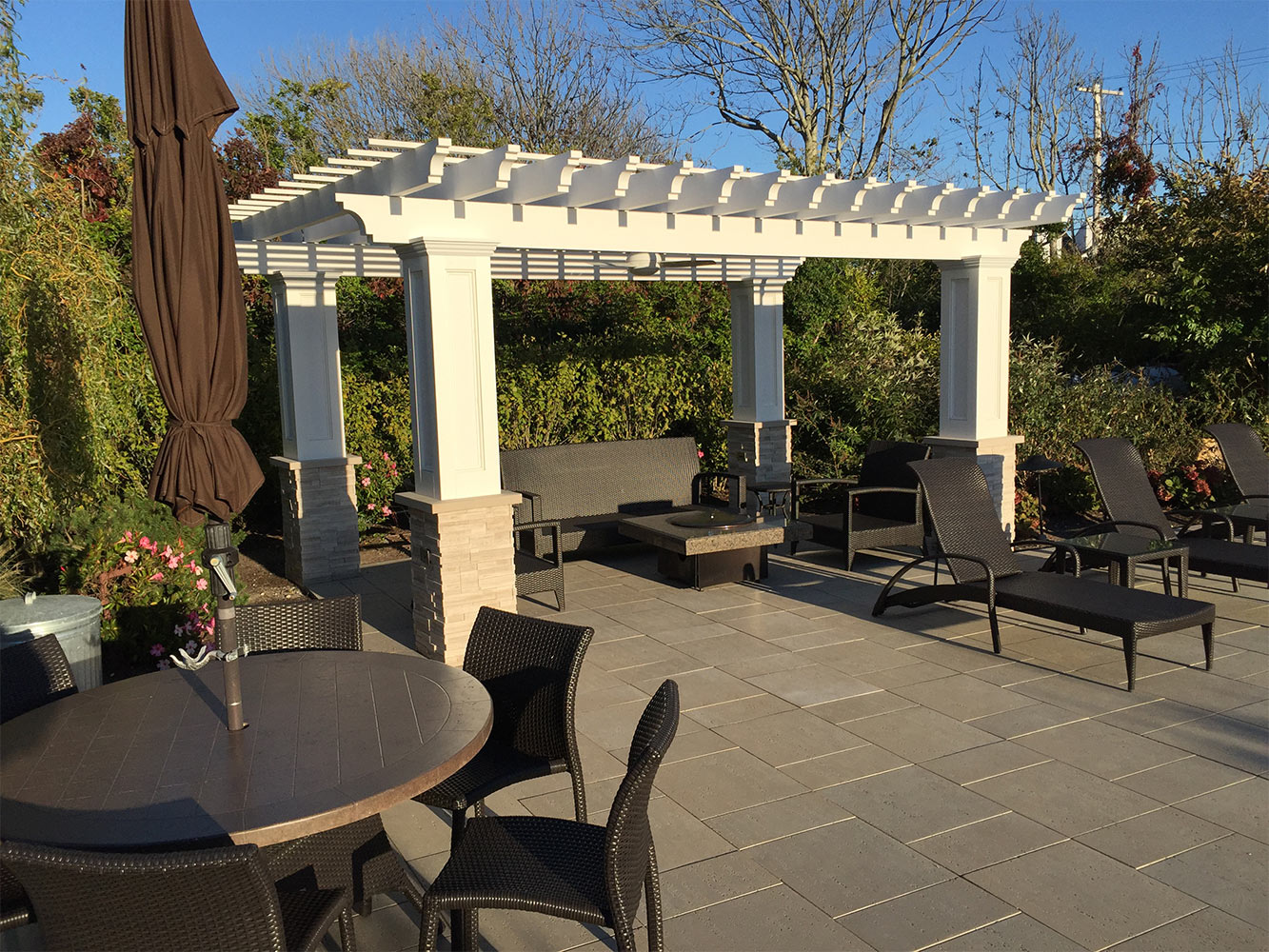 Landscaping
A beautiful yard motivates you to get outside. And time spent outdoors has many health benefits. When you are actively working in the garden, playing catch with your kids, or enjoying a barbecue with friends and family, you increase your physical activity, which is good for your body. Being outdoors can improve your mood and relieve stress. Let Mighty Pavers design a beautiful and functional landscape that will enhance not only the curb appeal but also the value of your home!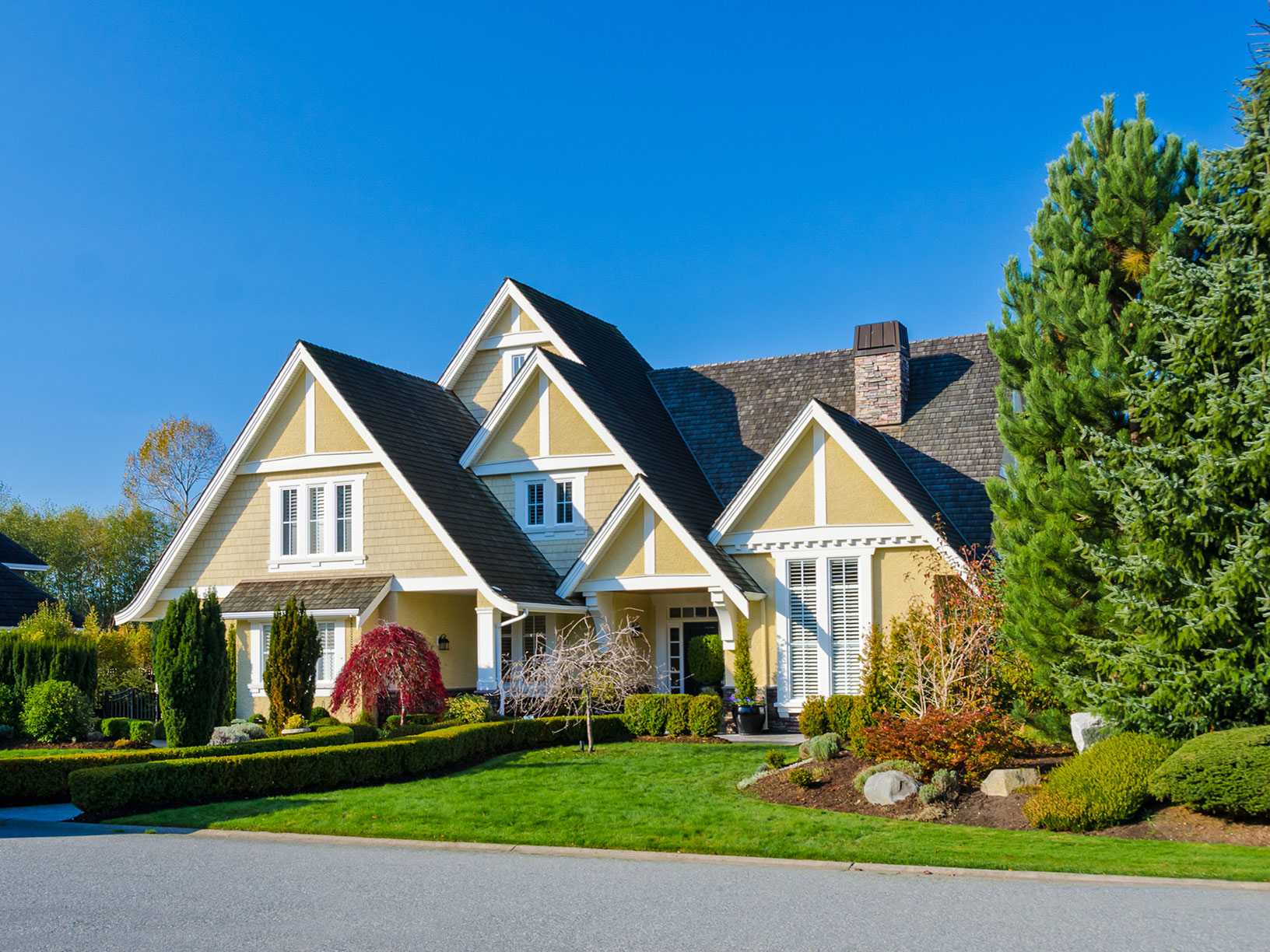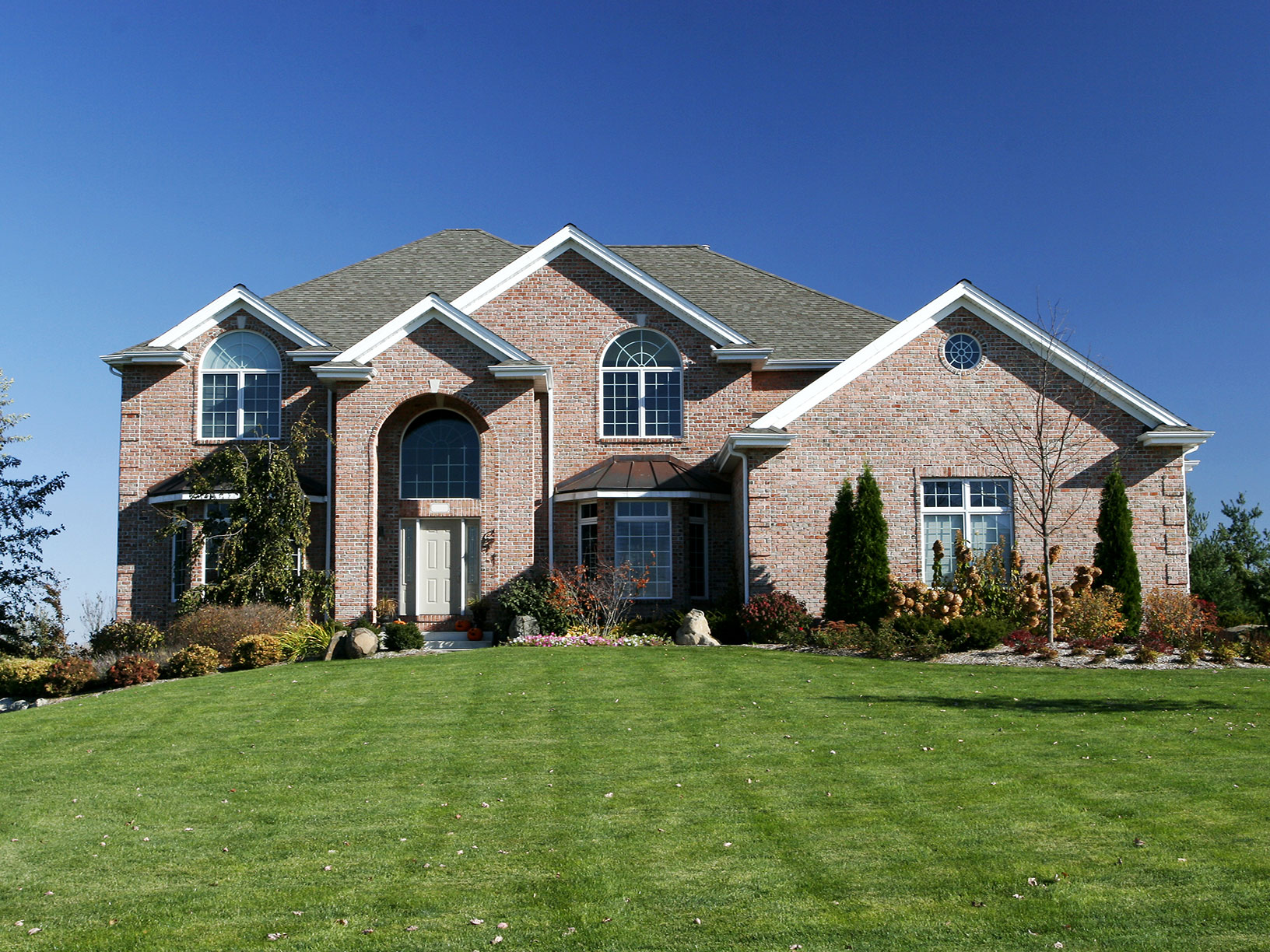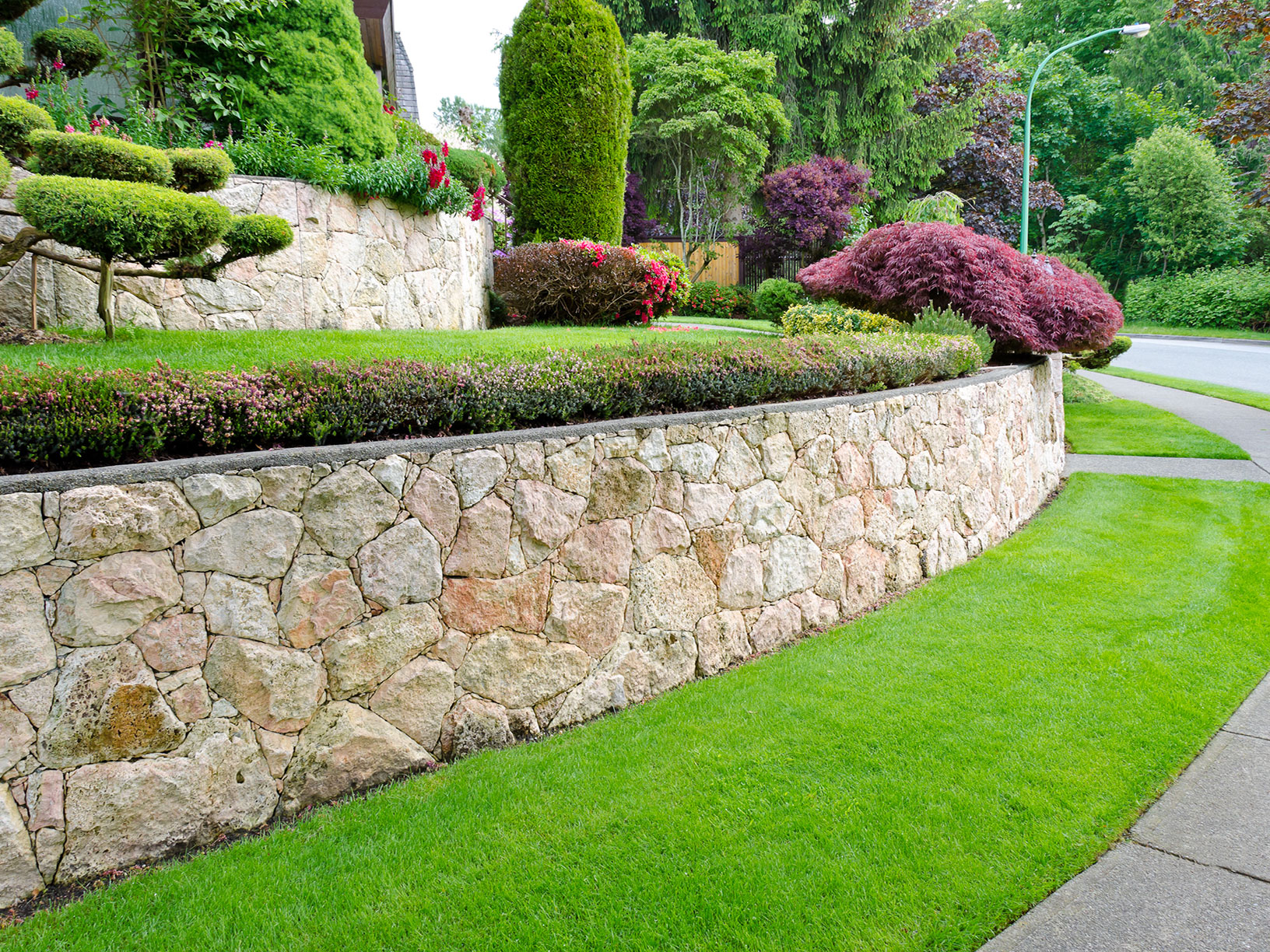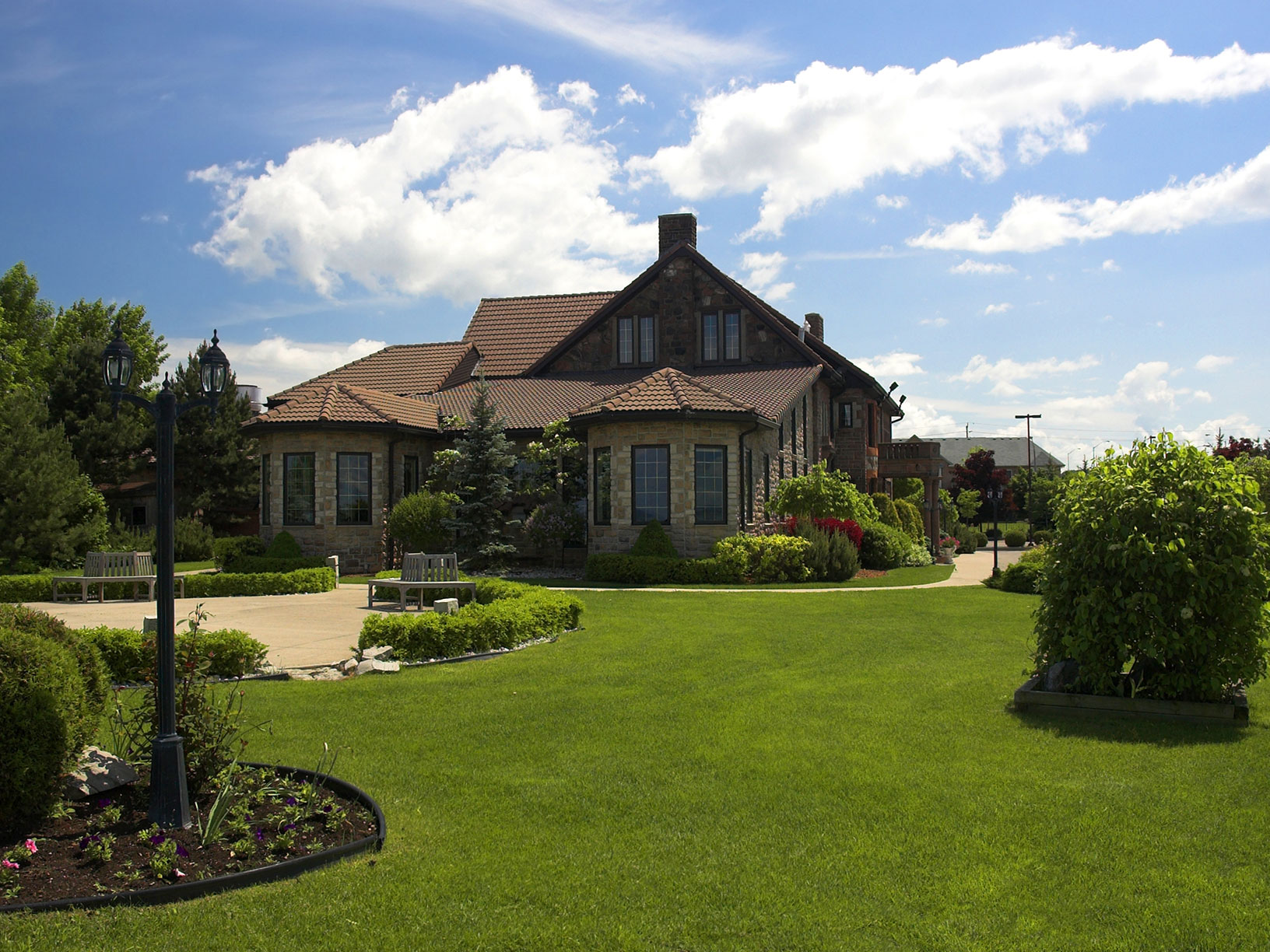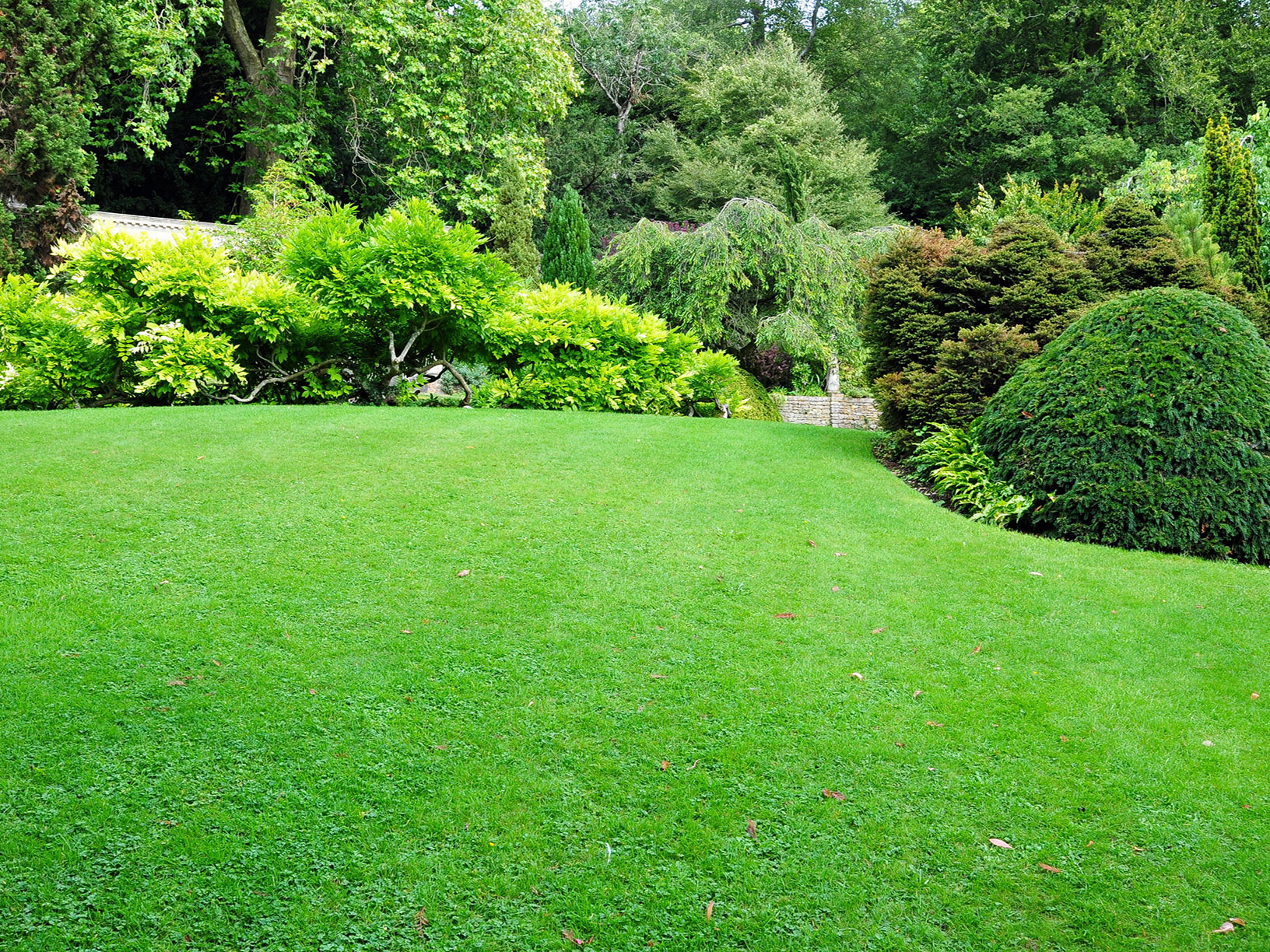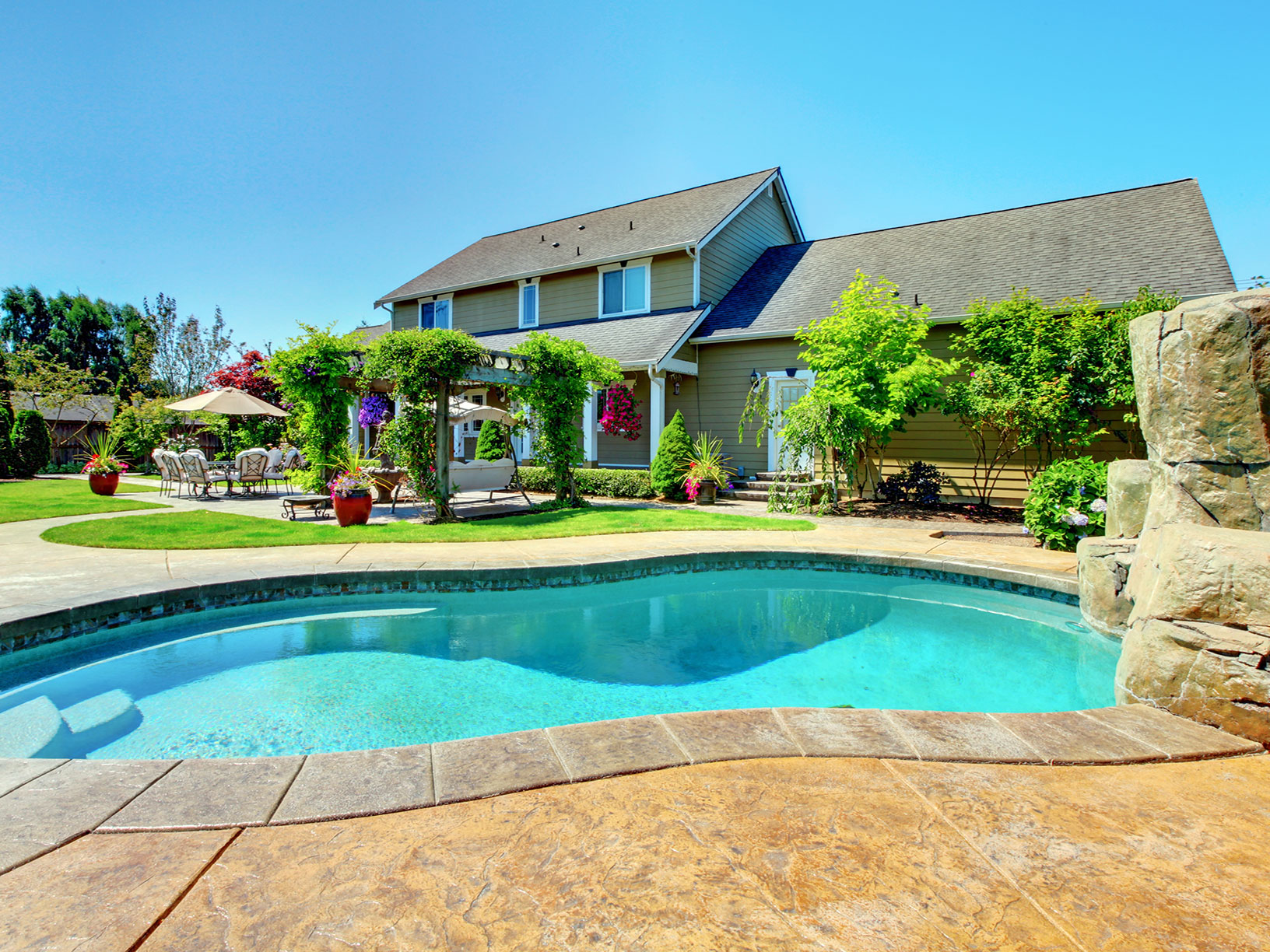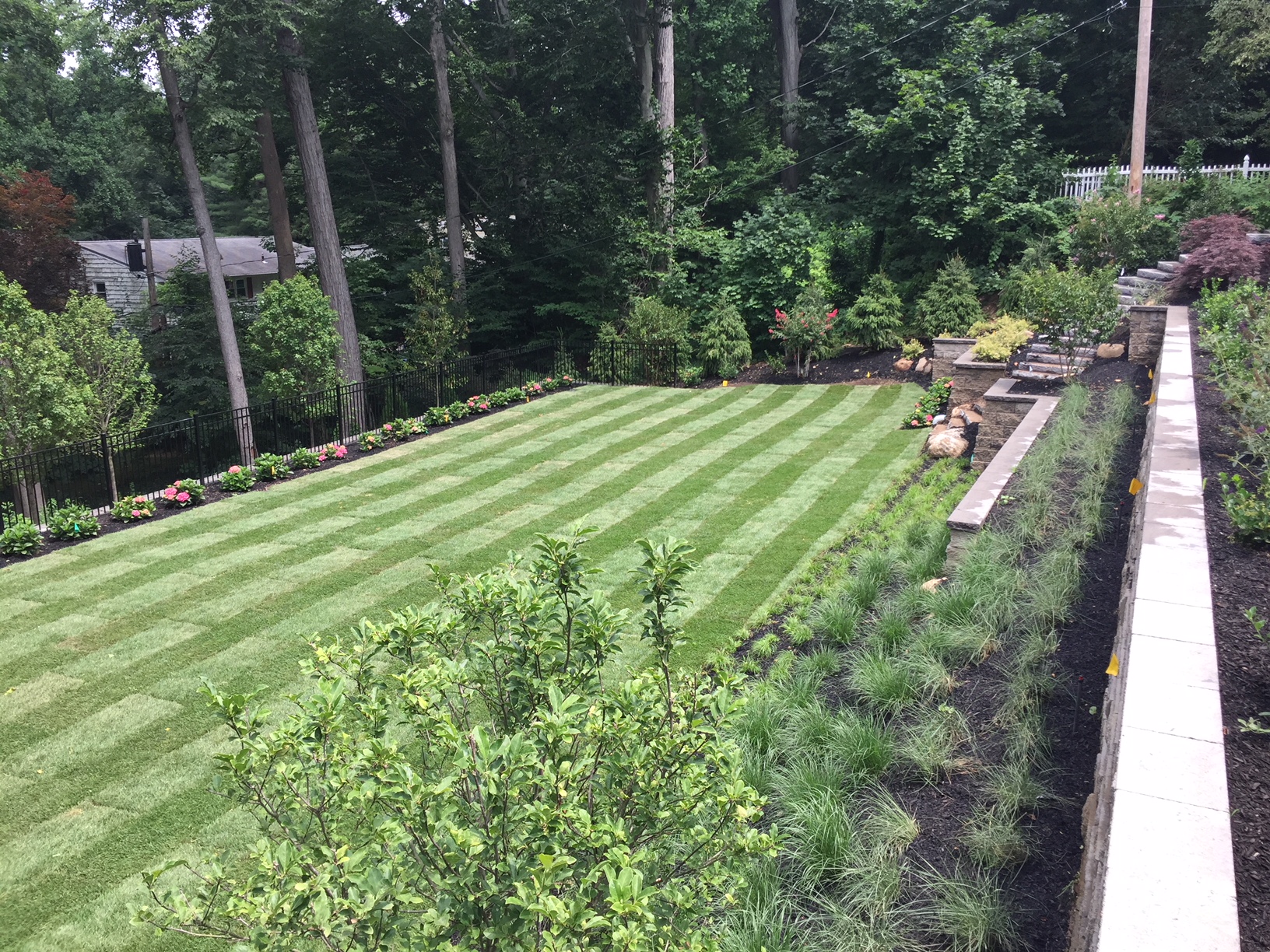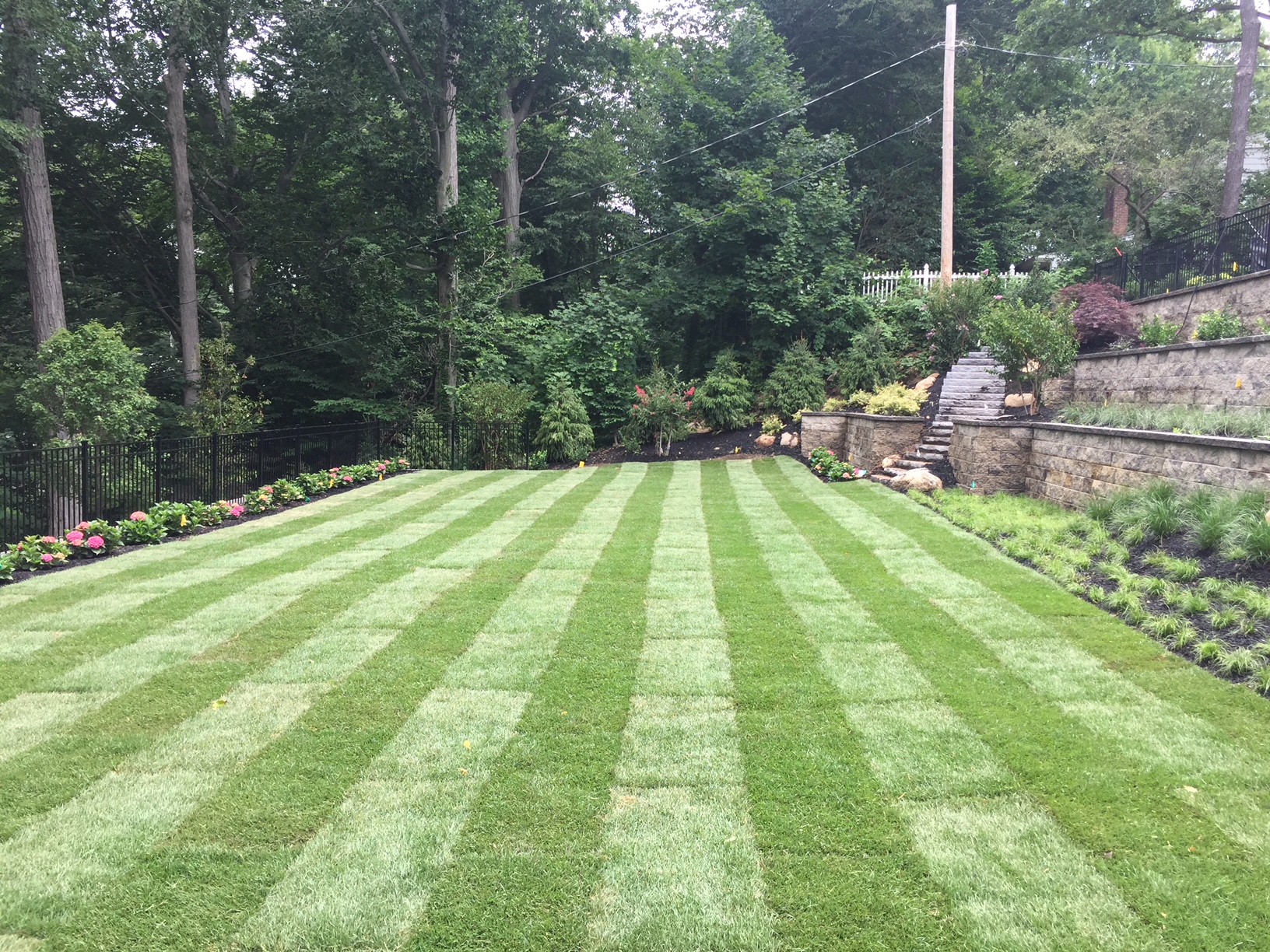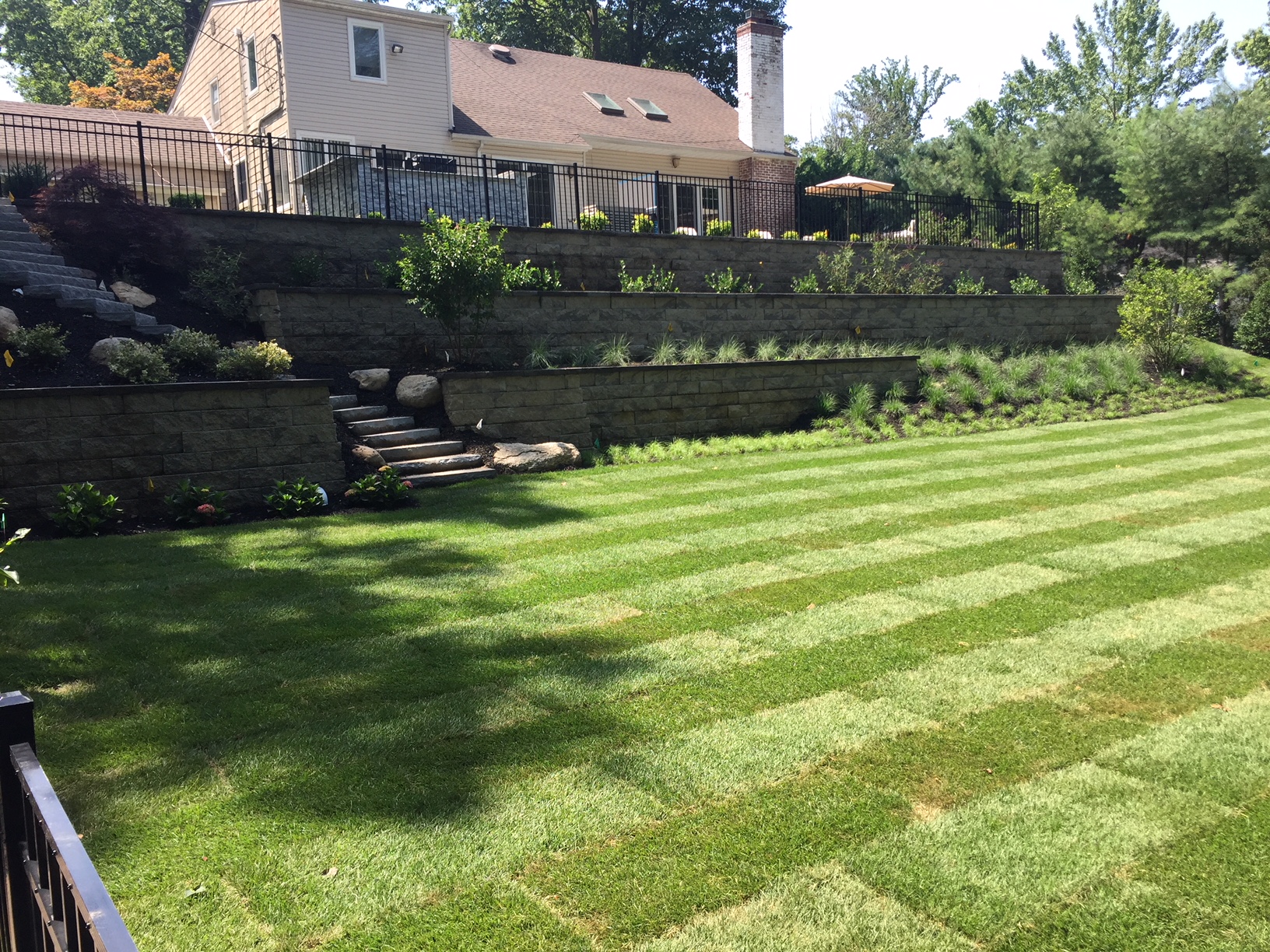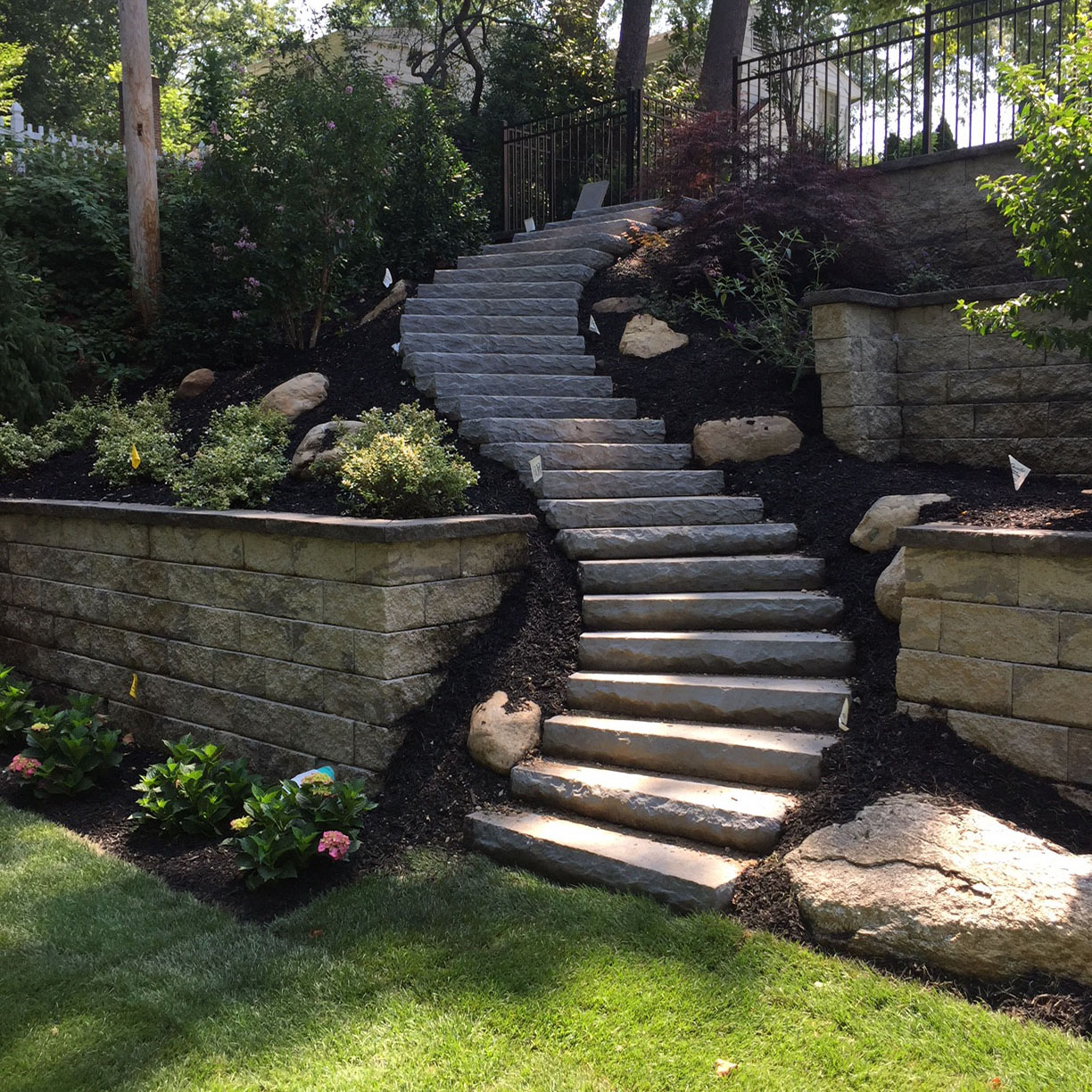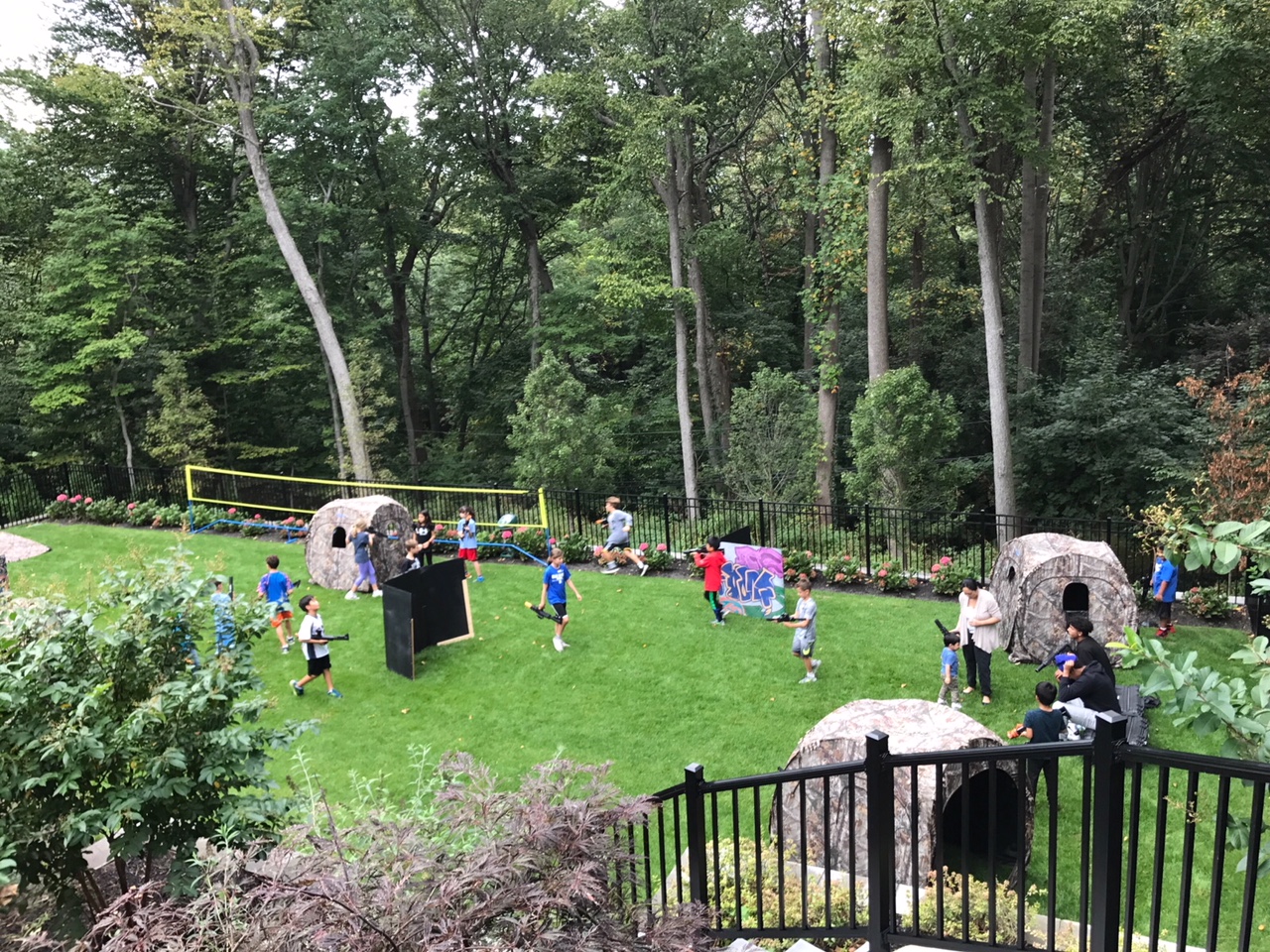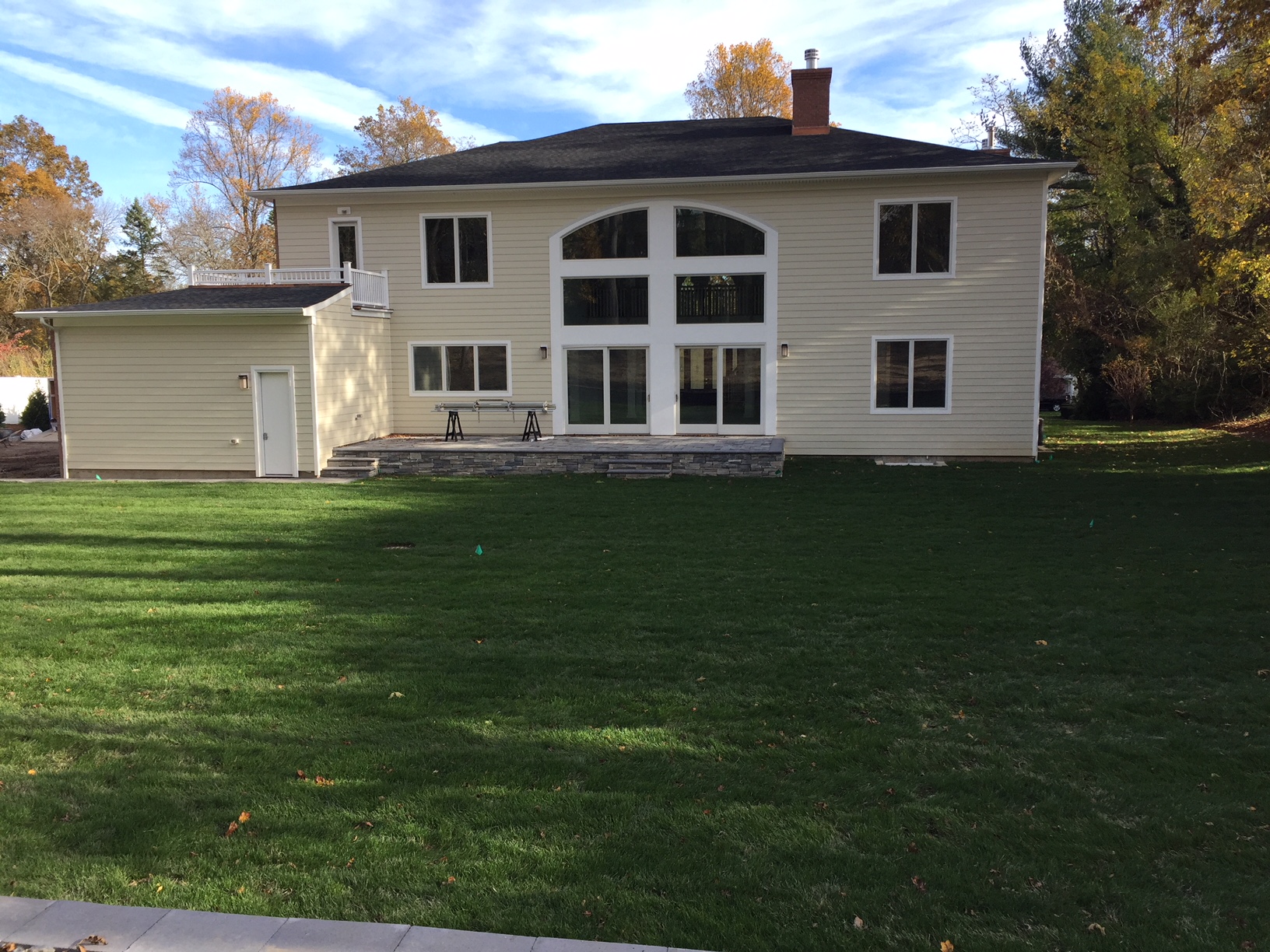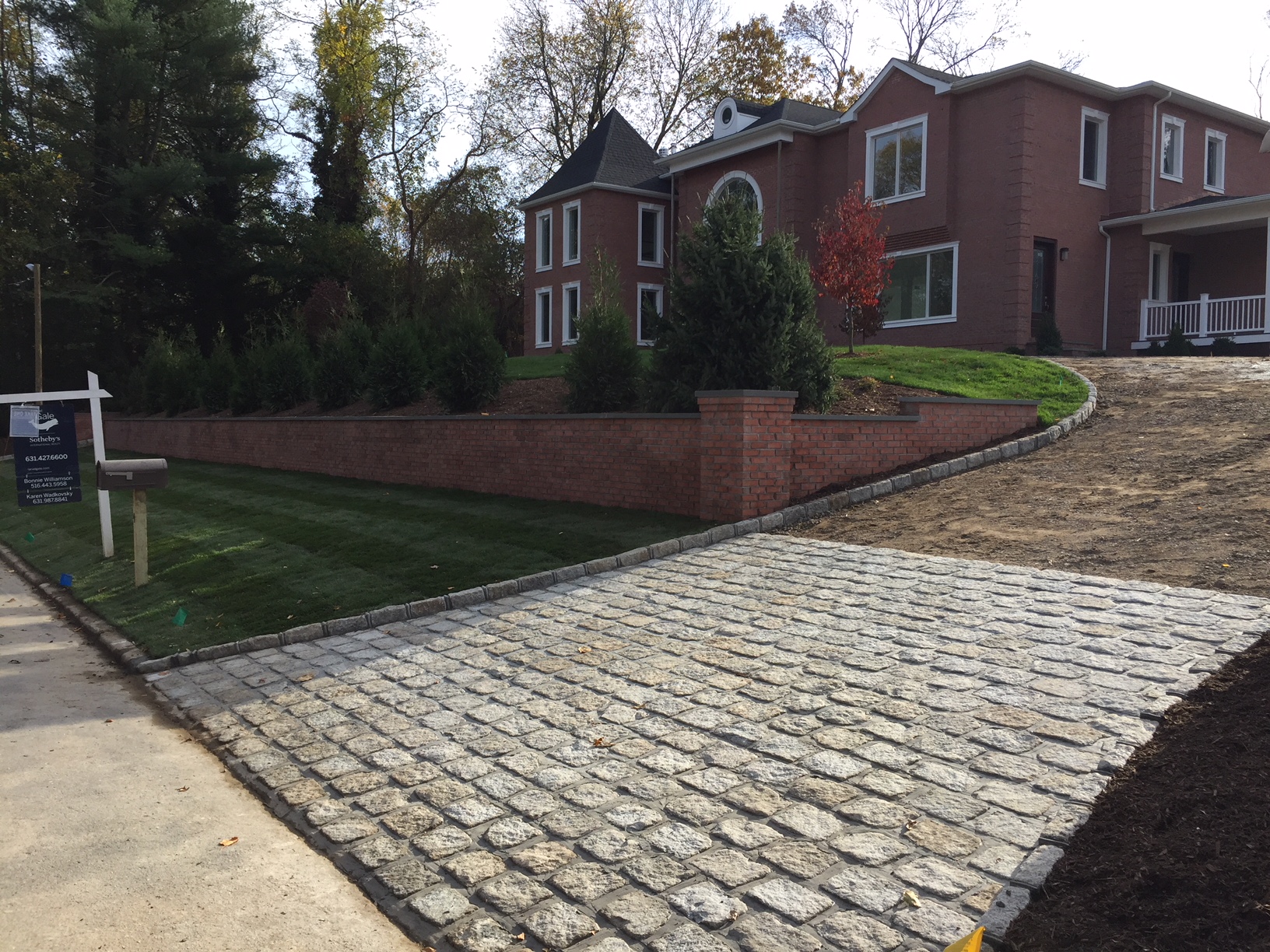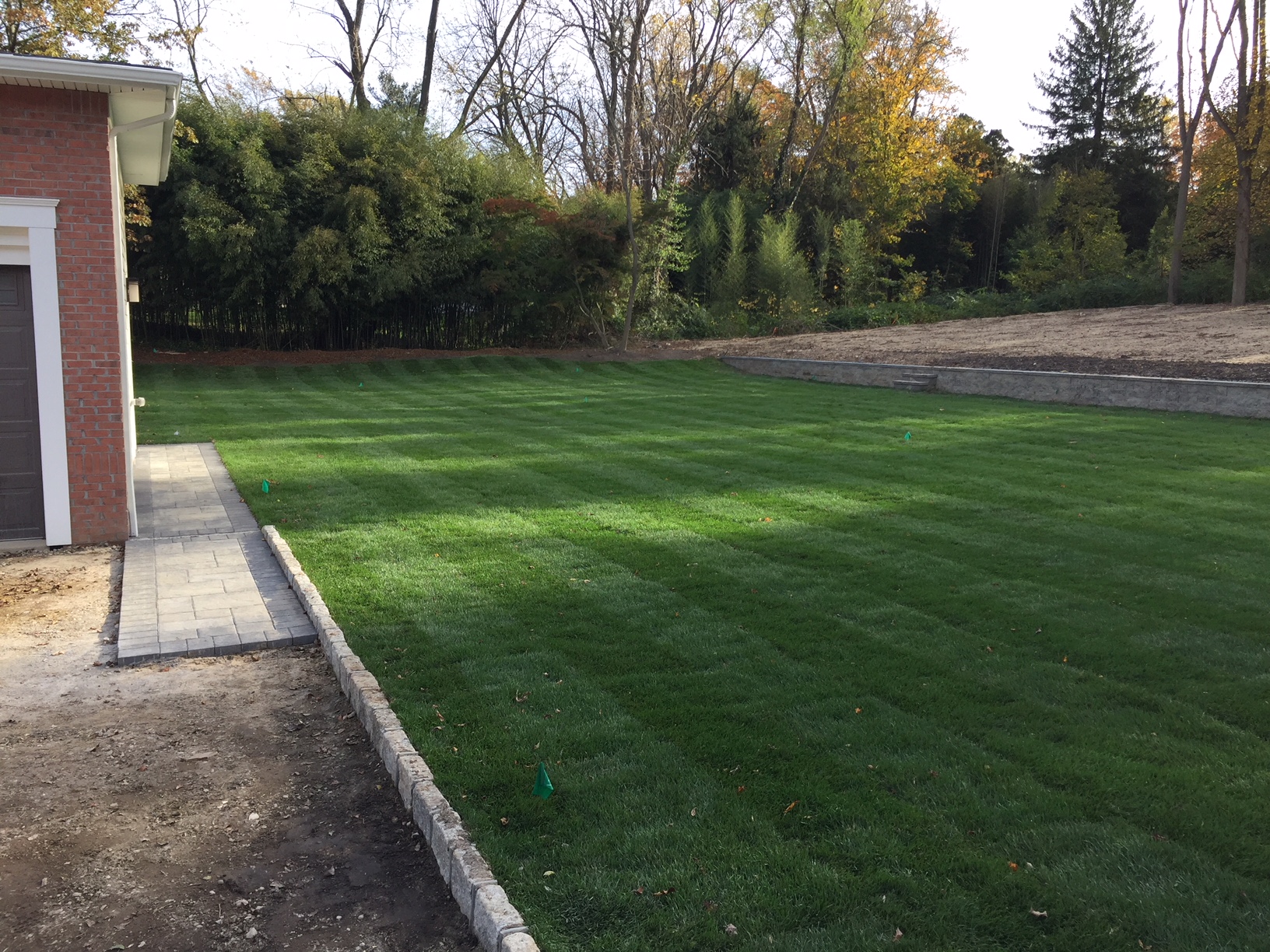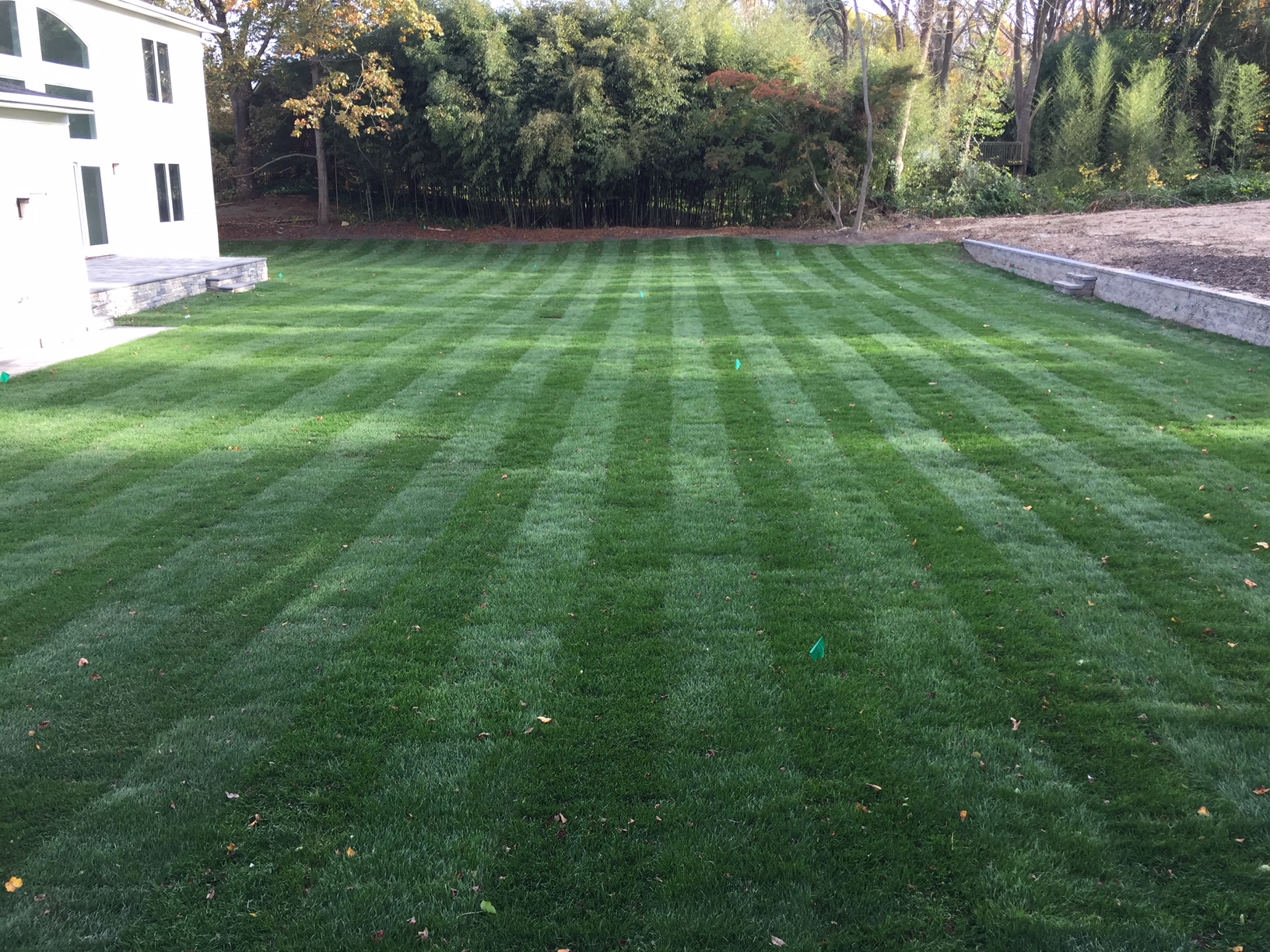 Sod and Irrigation
Who doesn't like immediate gratification? The best solution for a lush green yard is having sod installed. Mighty Pavers has the knowledge, experience, equipment and pride to install beautiful lawns and make your property looking great. Starts with the meticulous and professional grading, then installing cutting edge irrigation systems and ultimately installing the sod with proper techniques and care.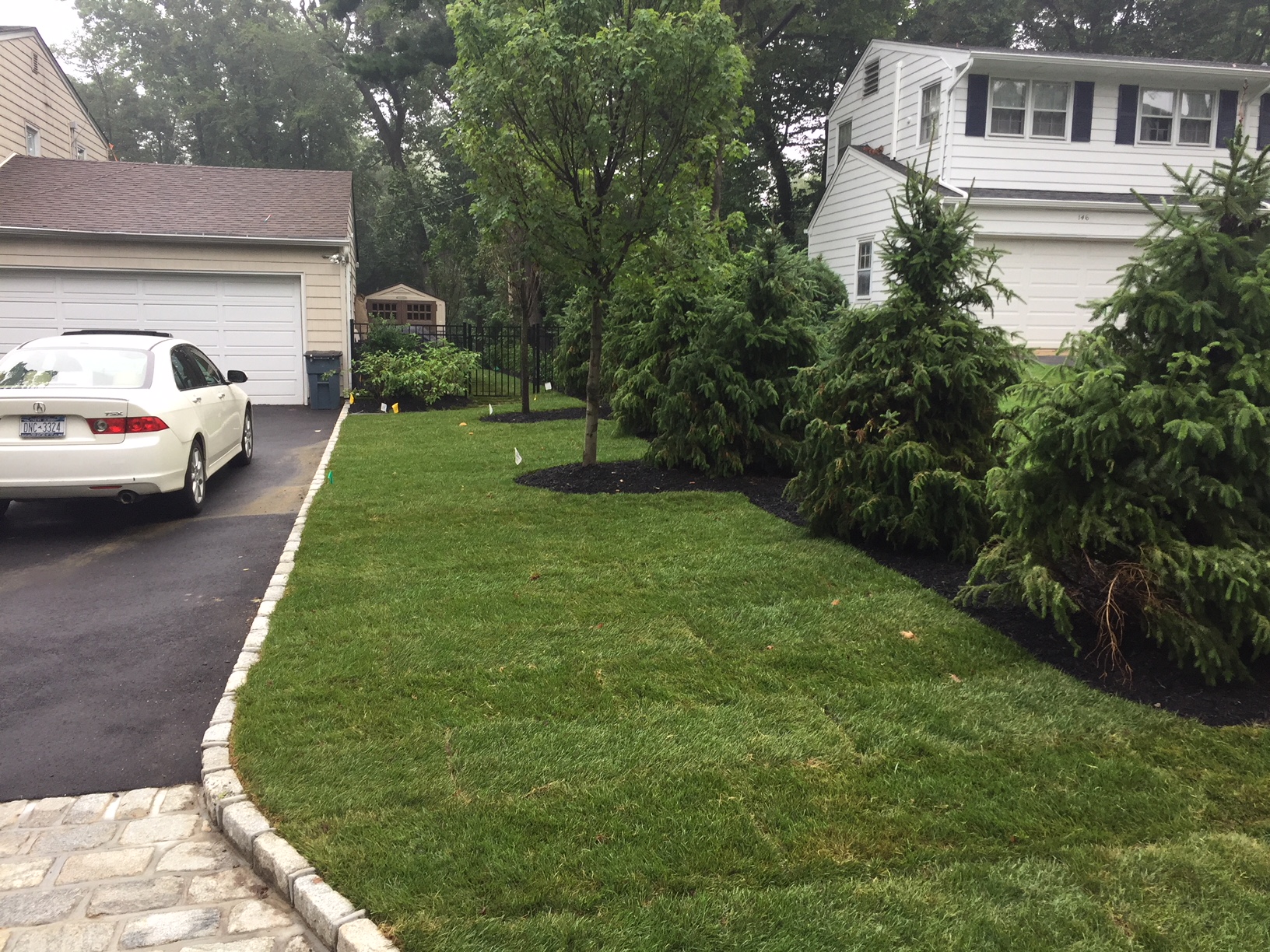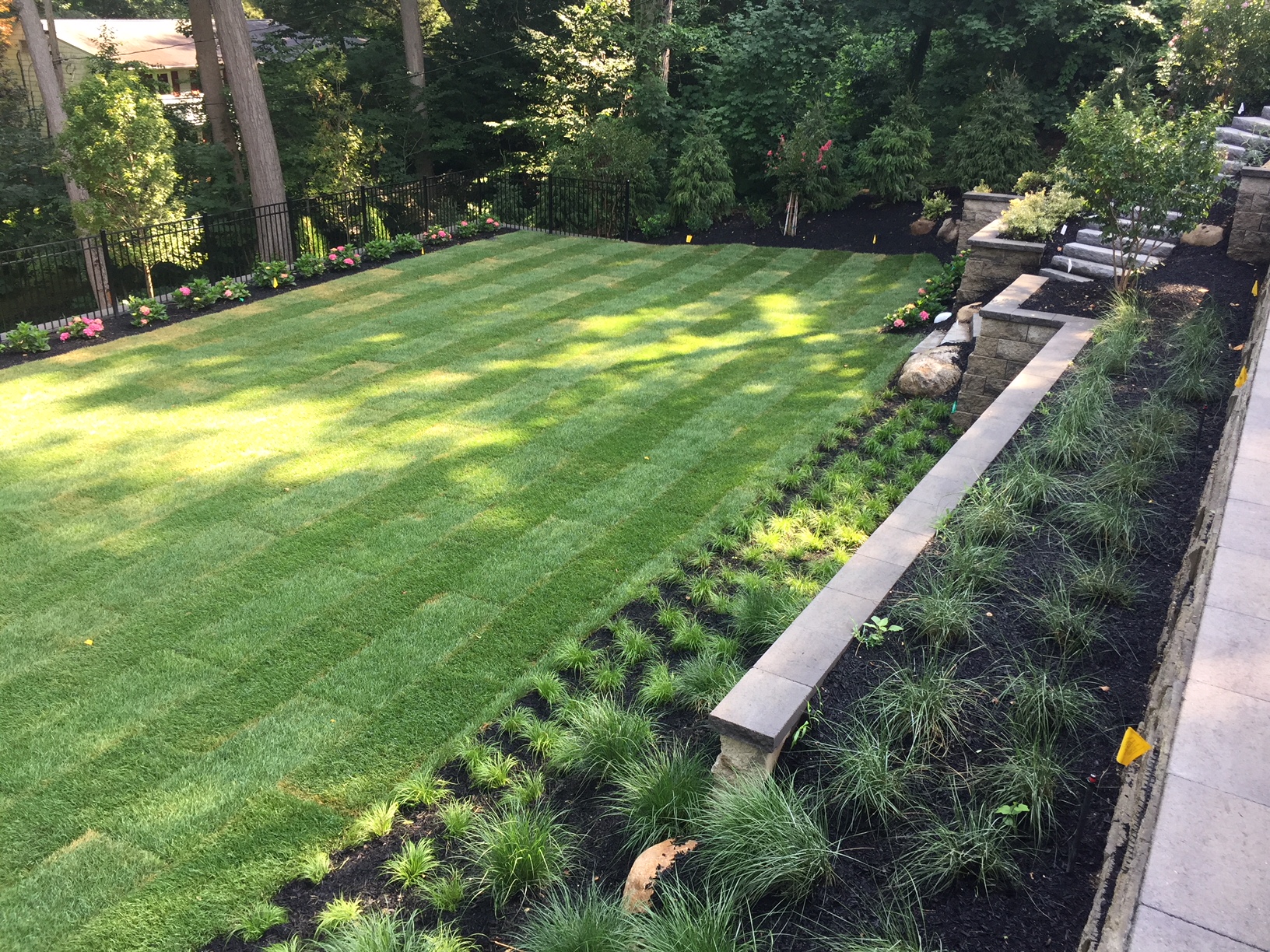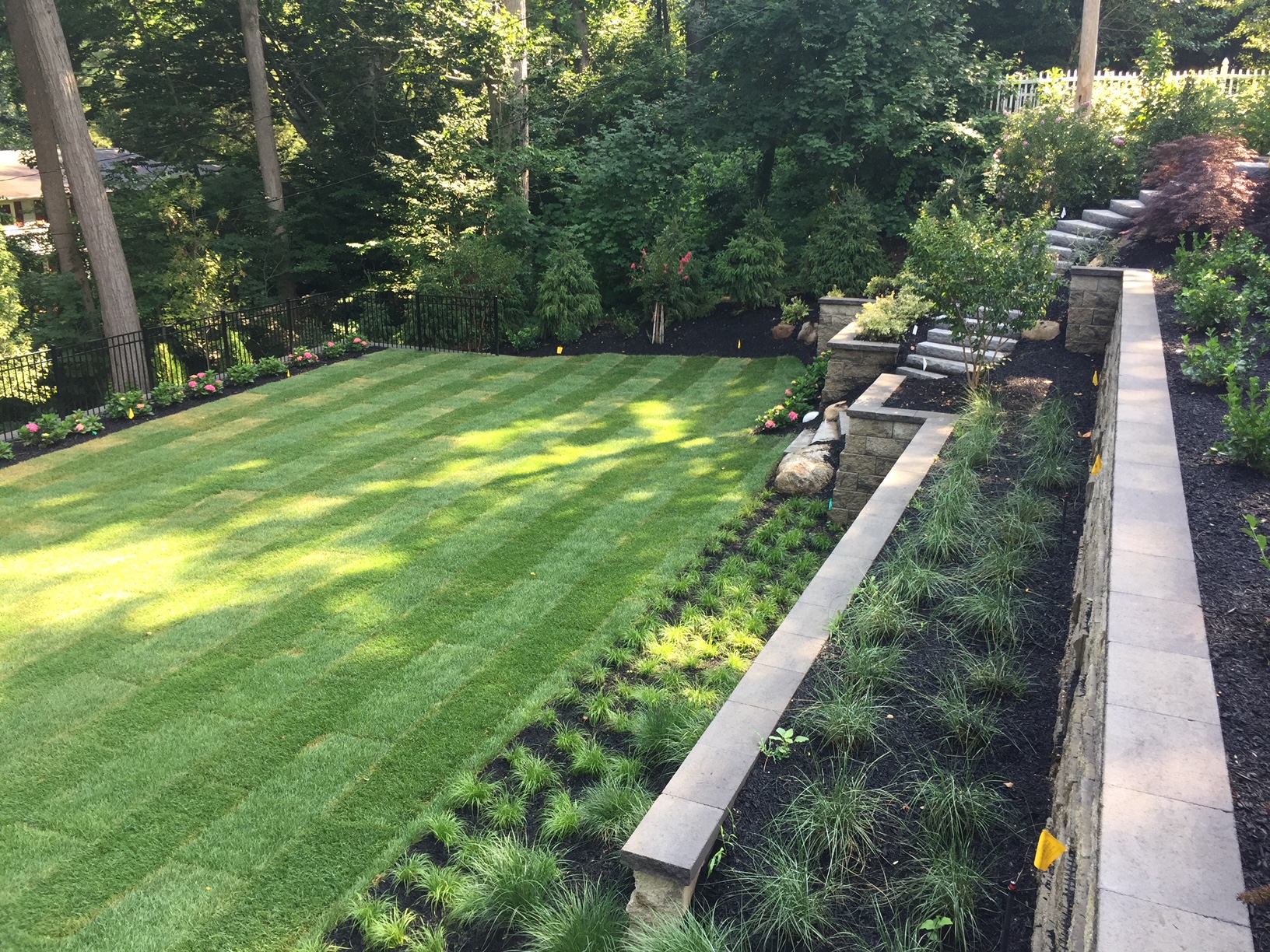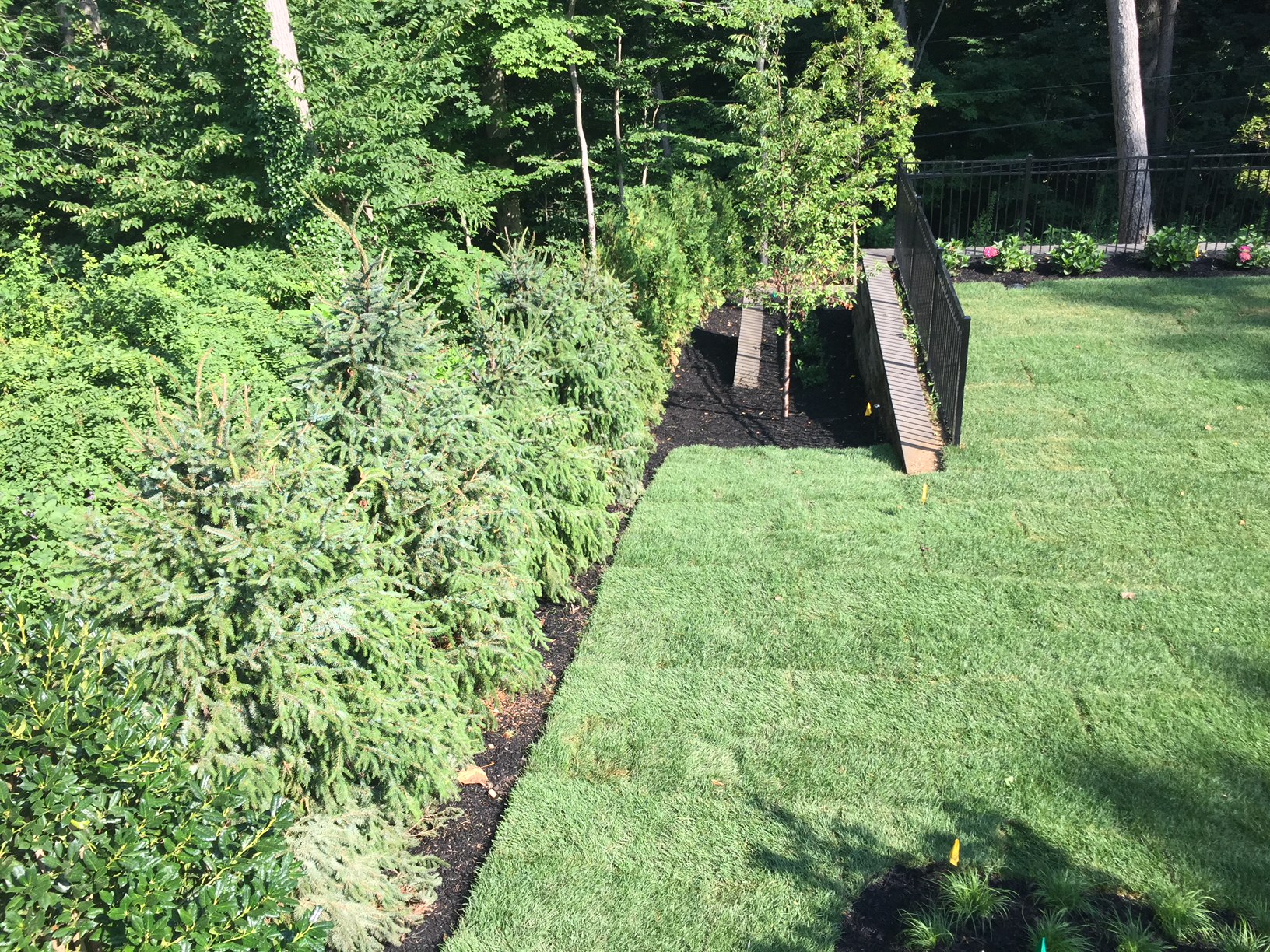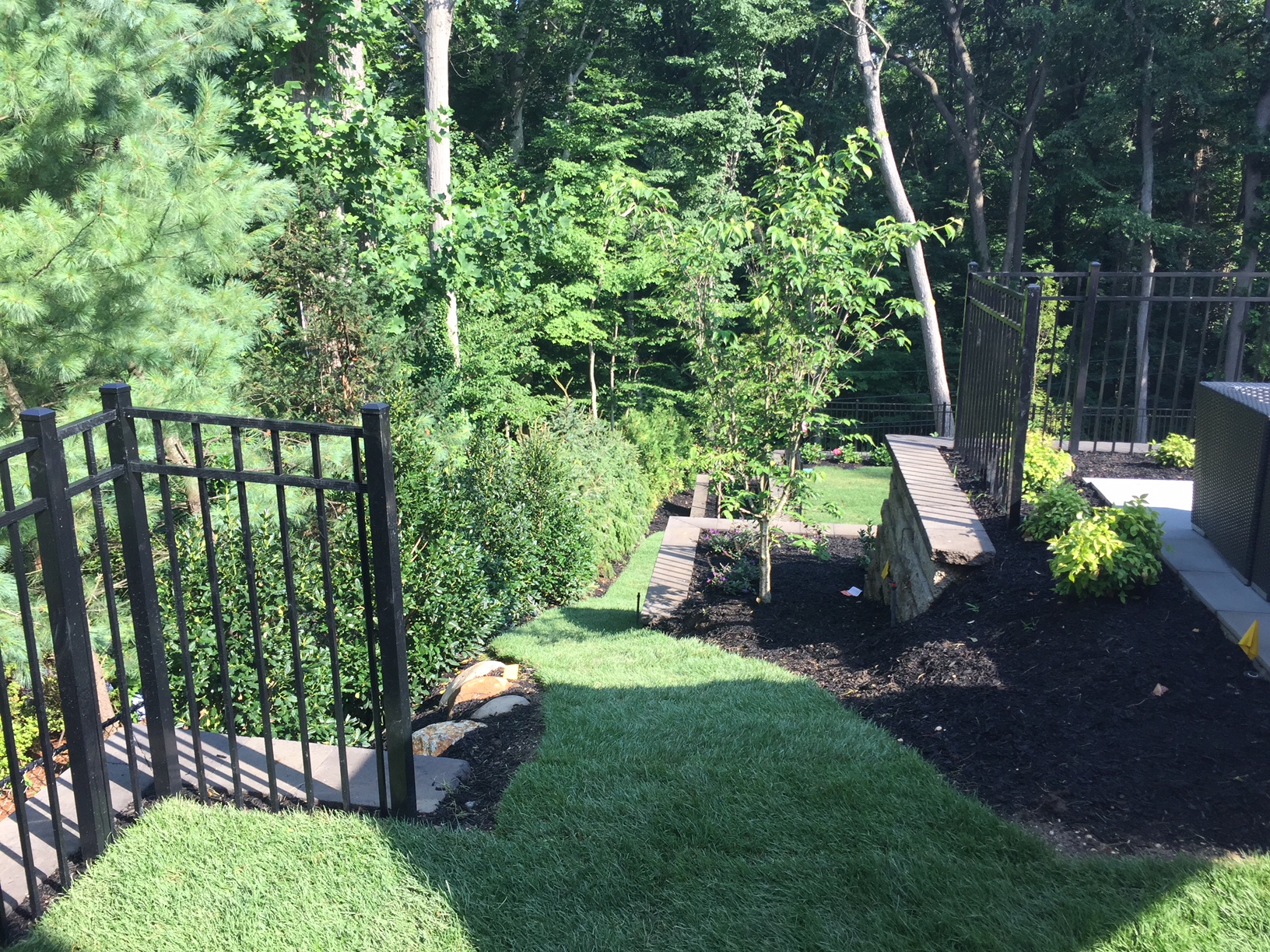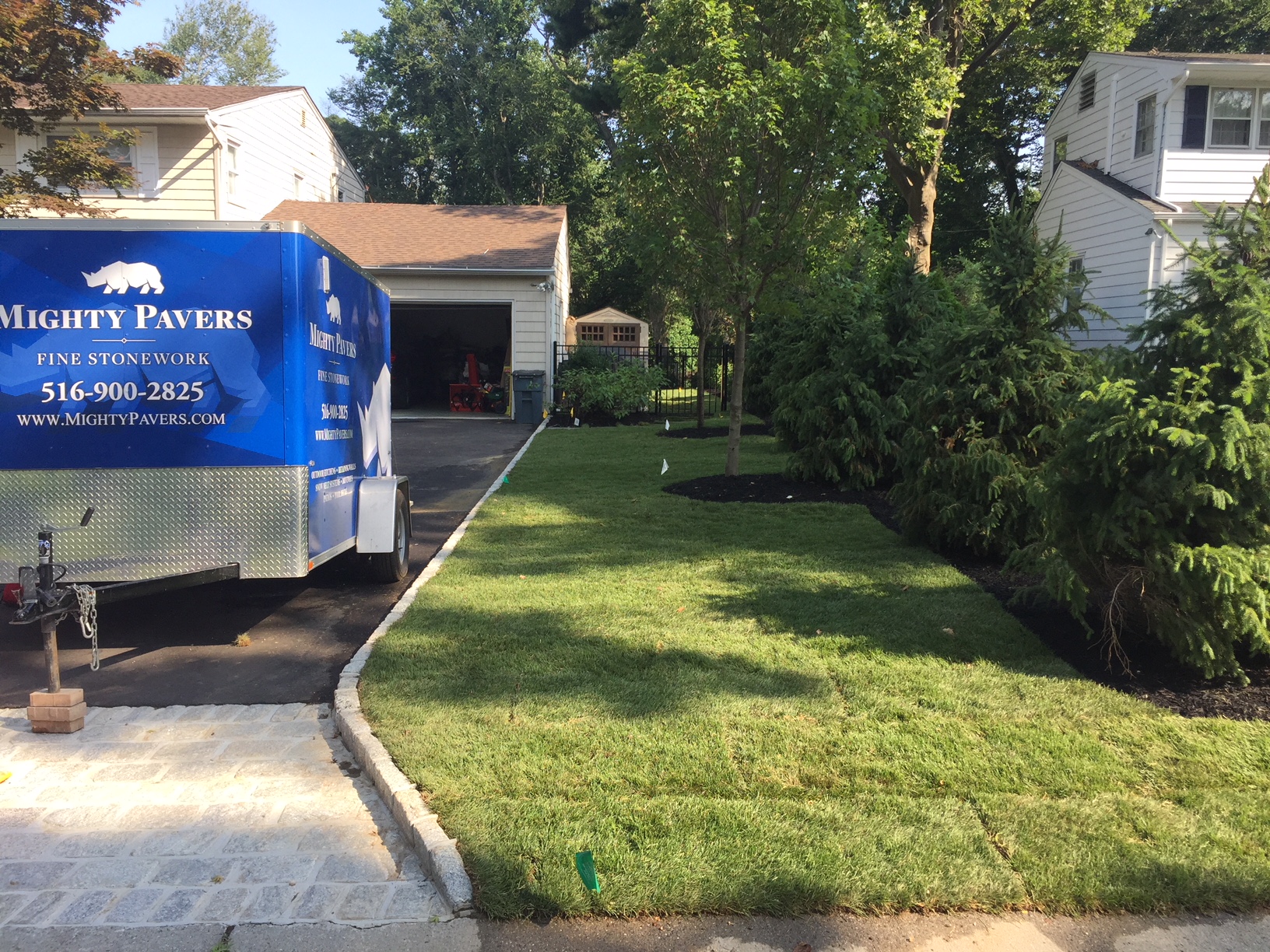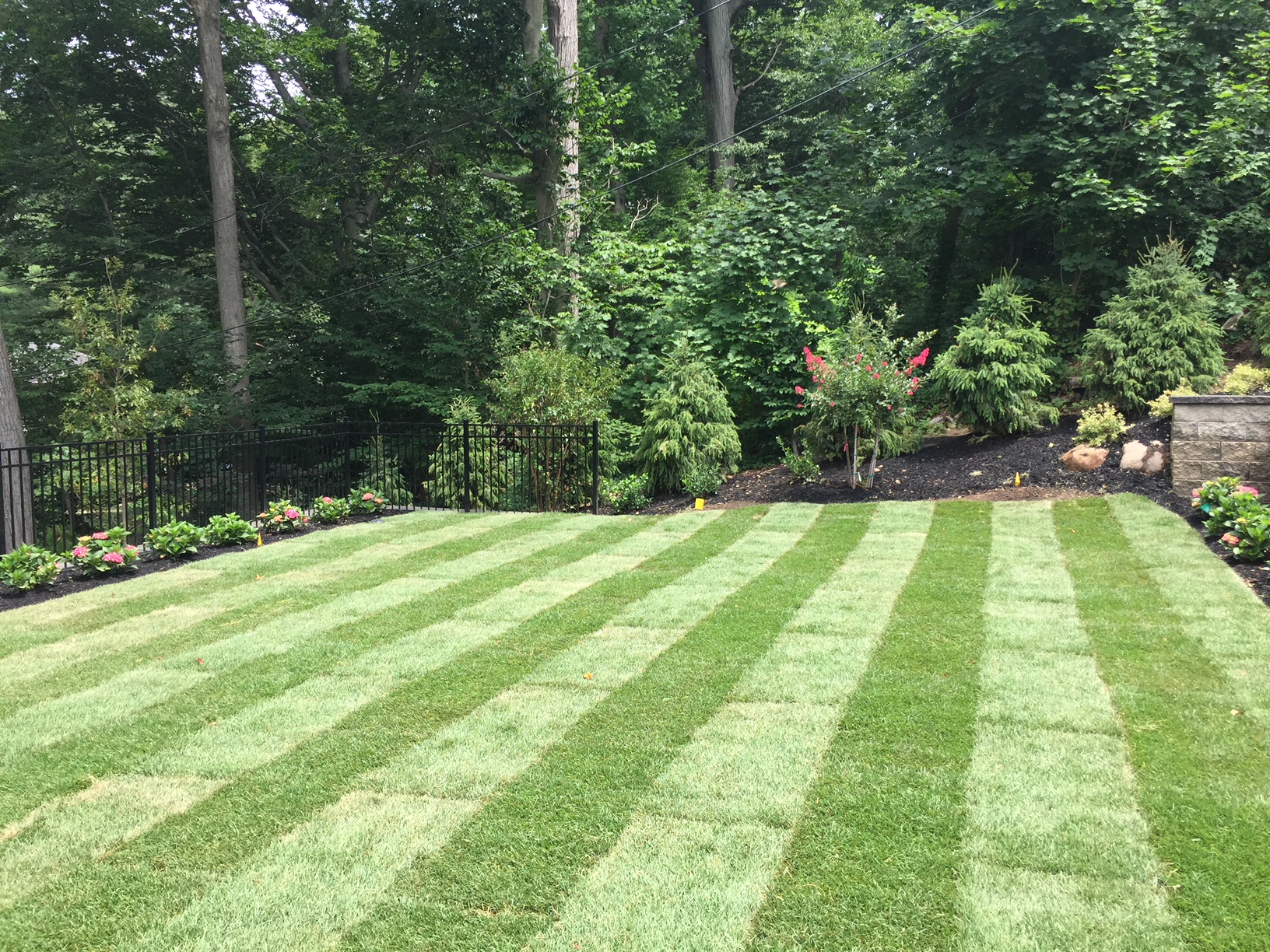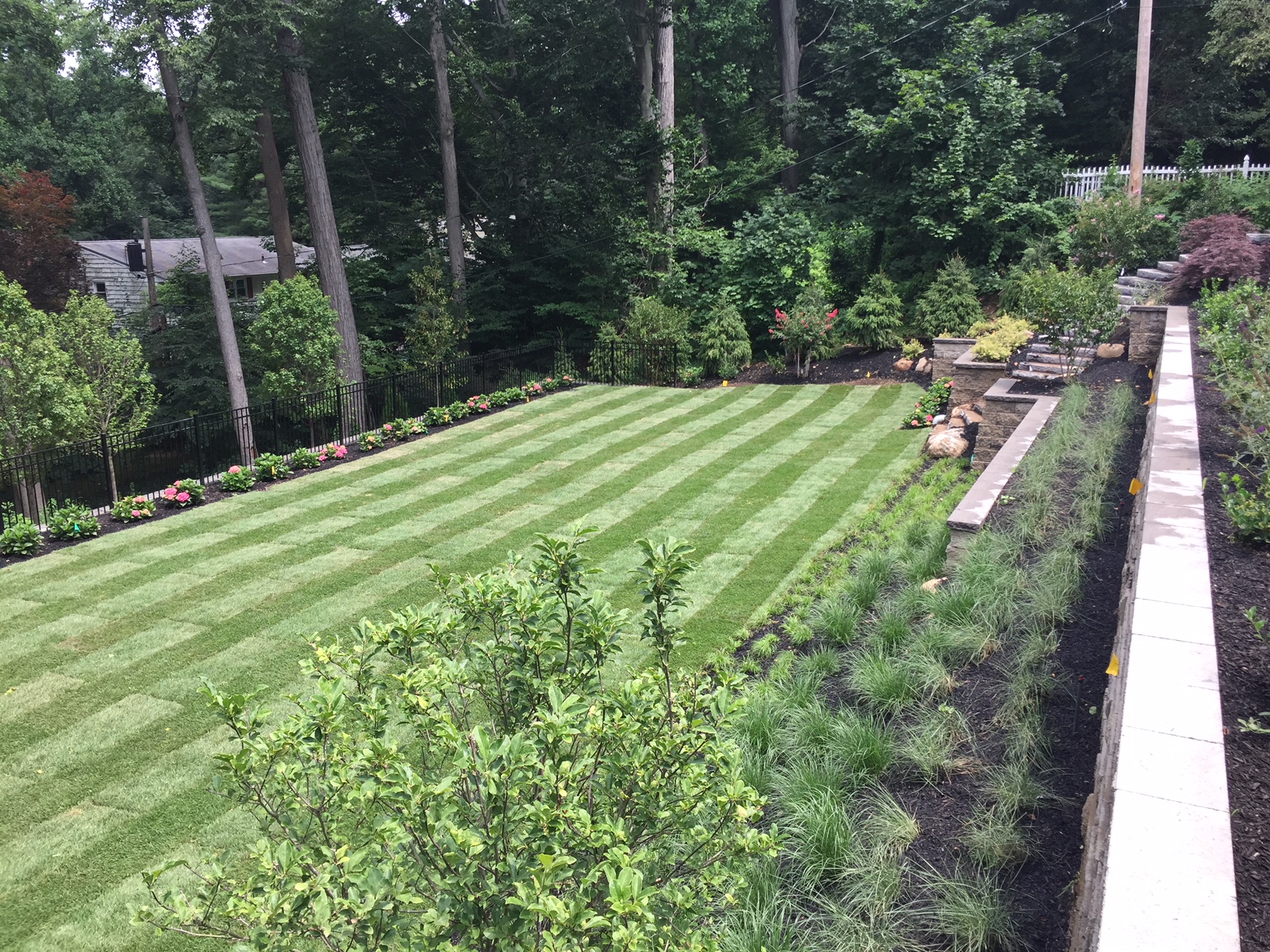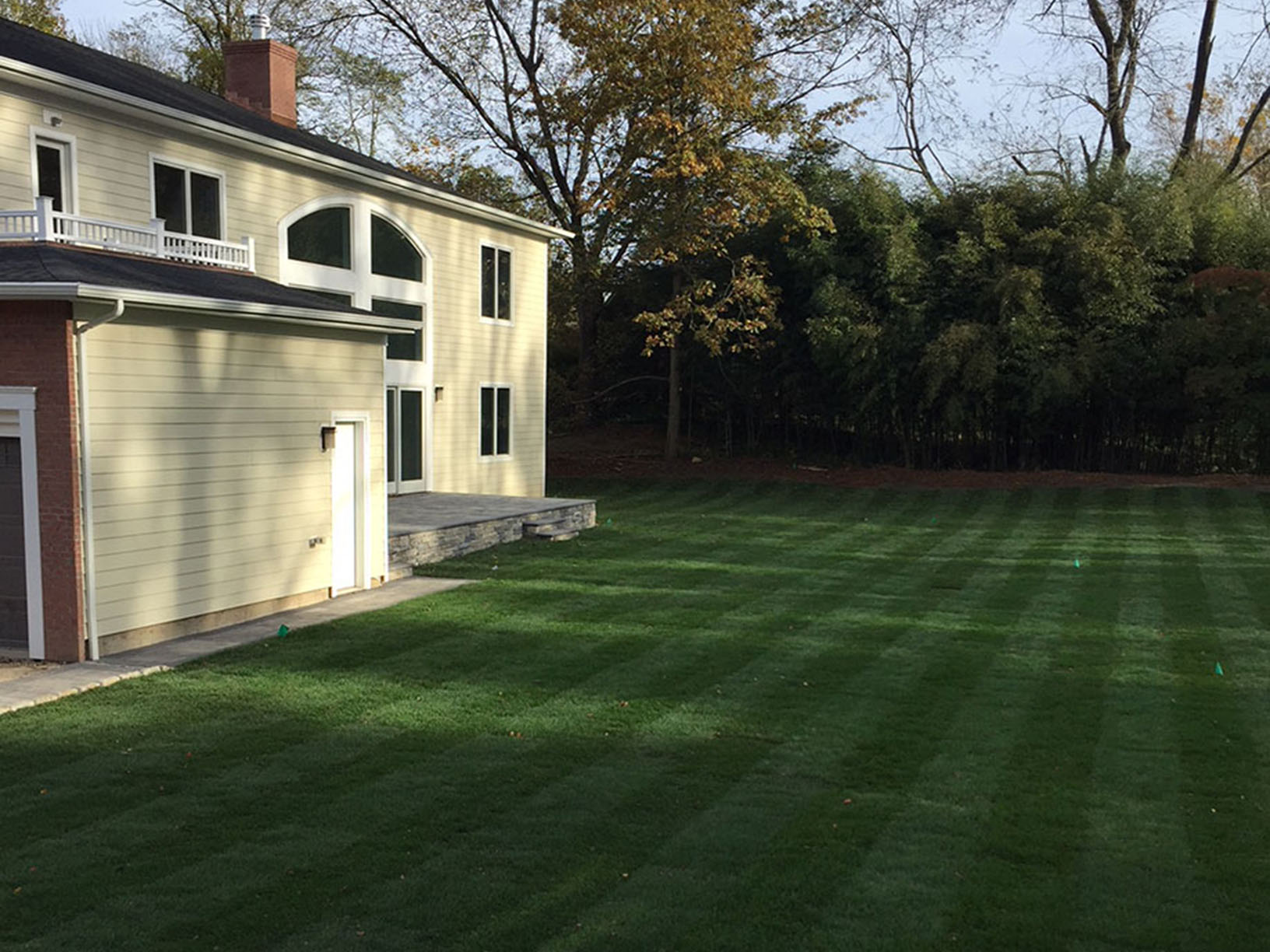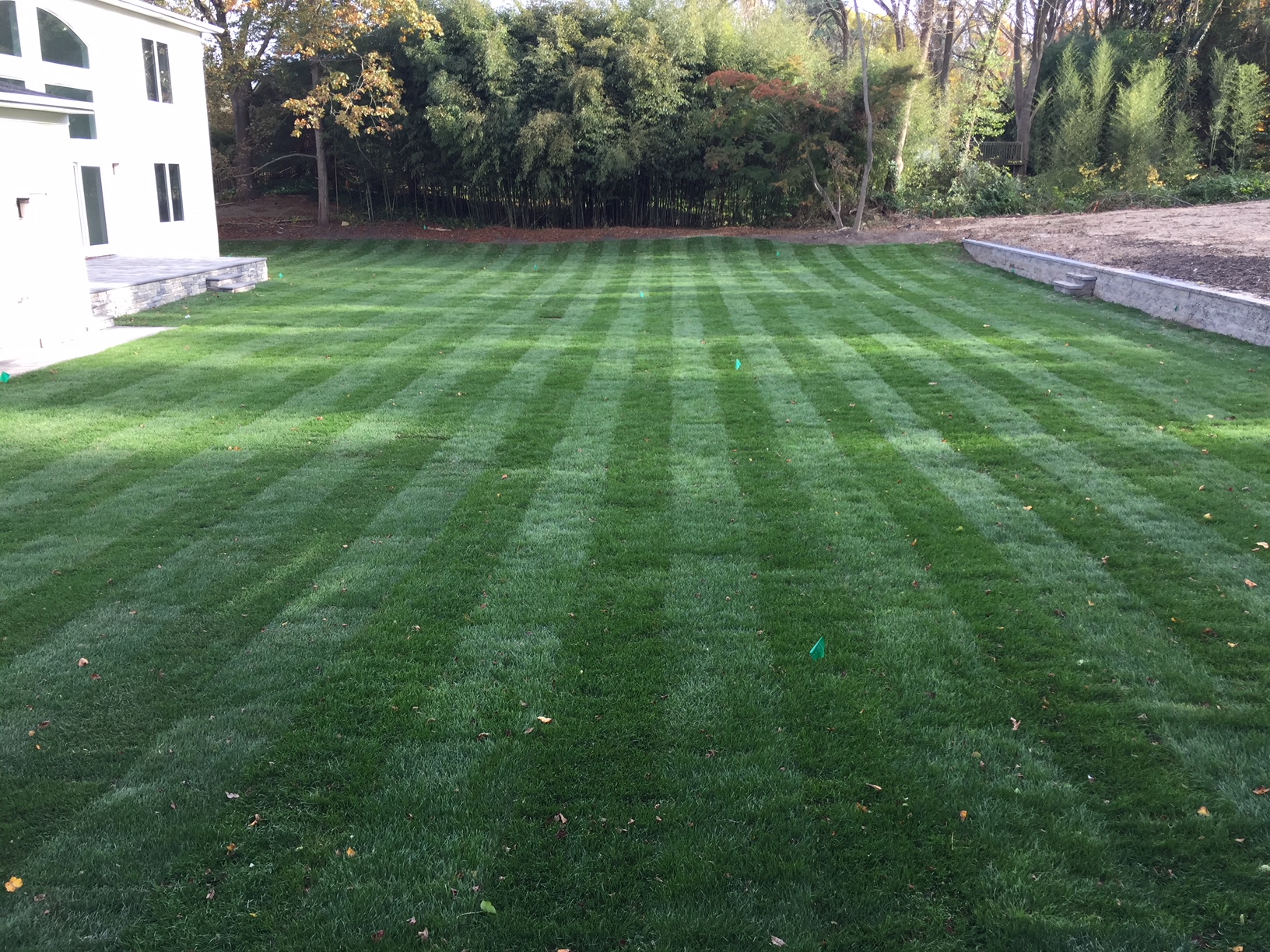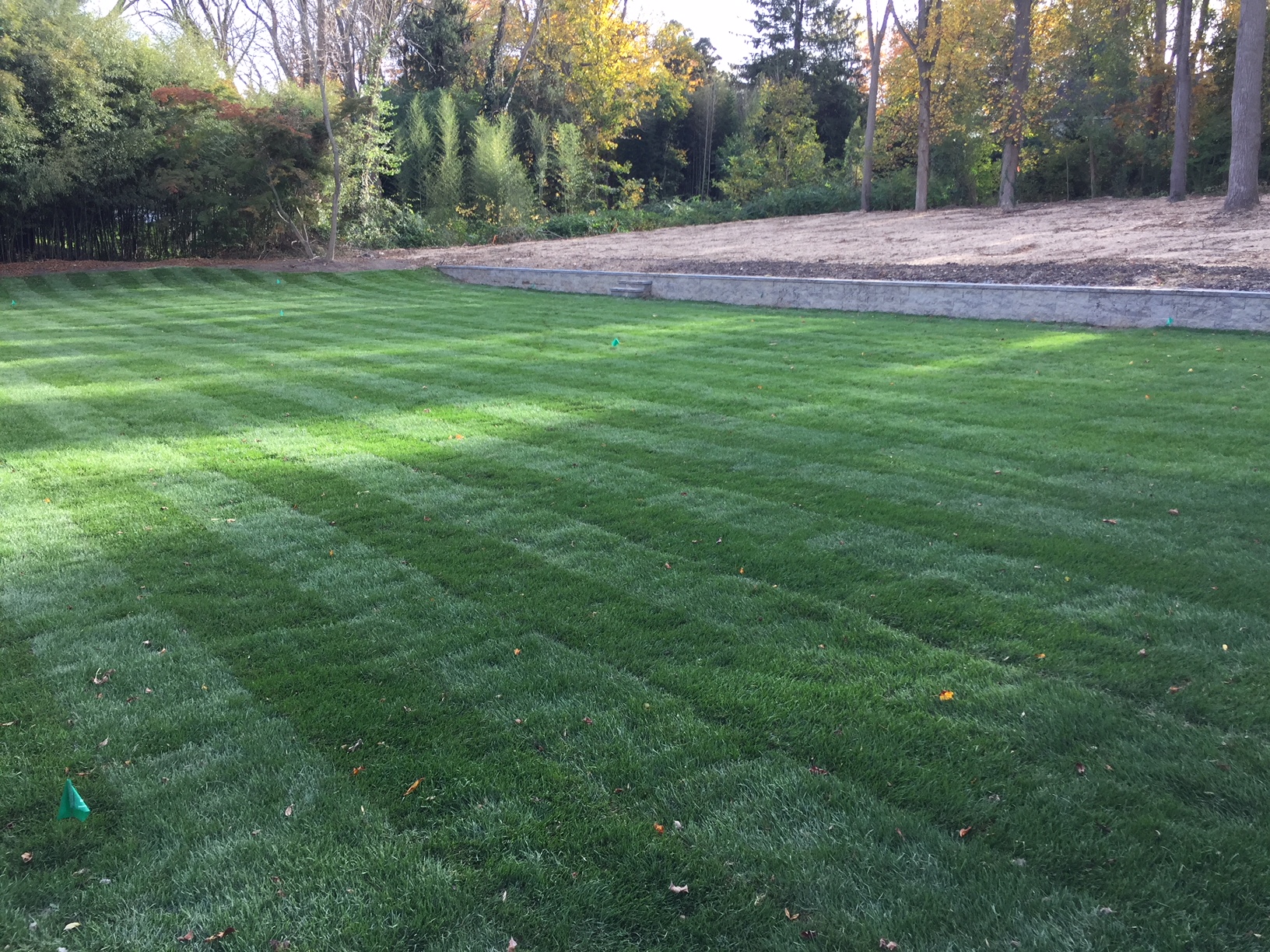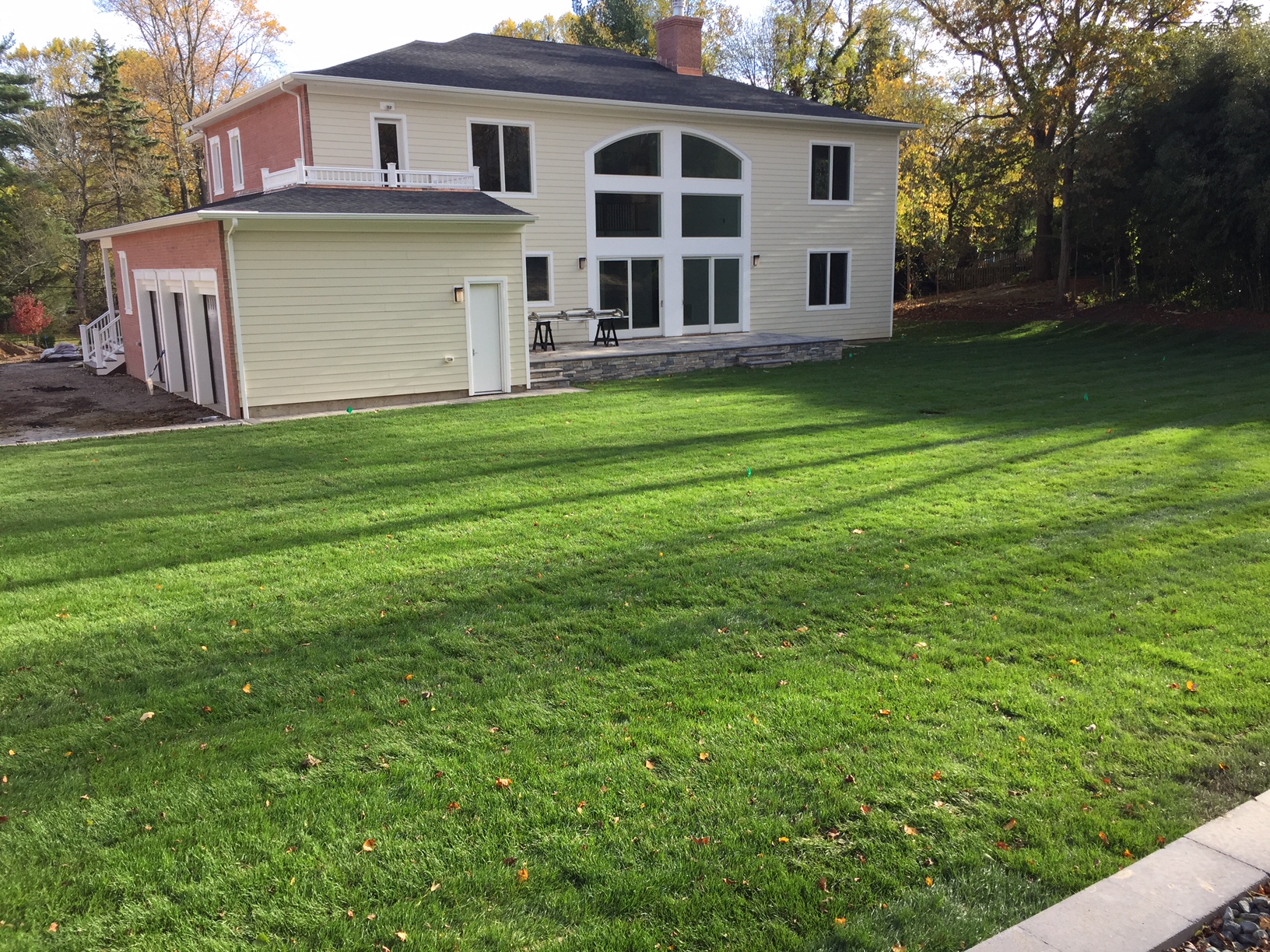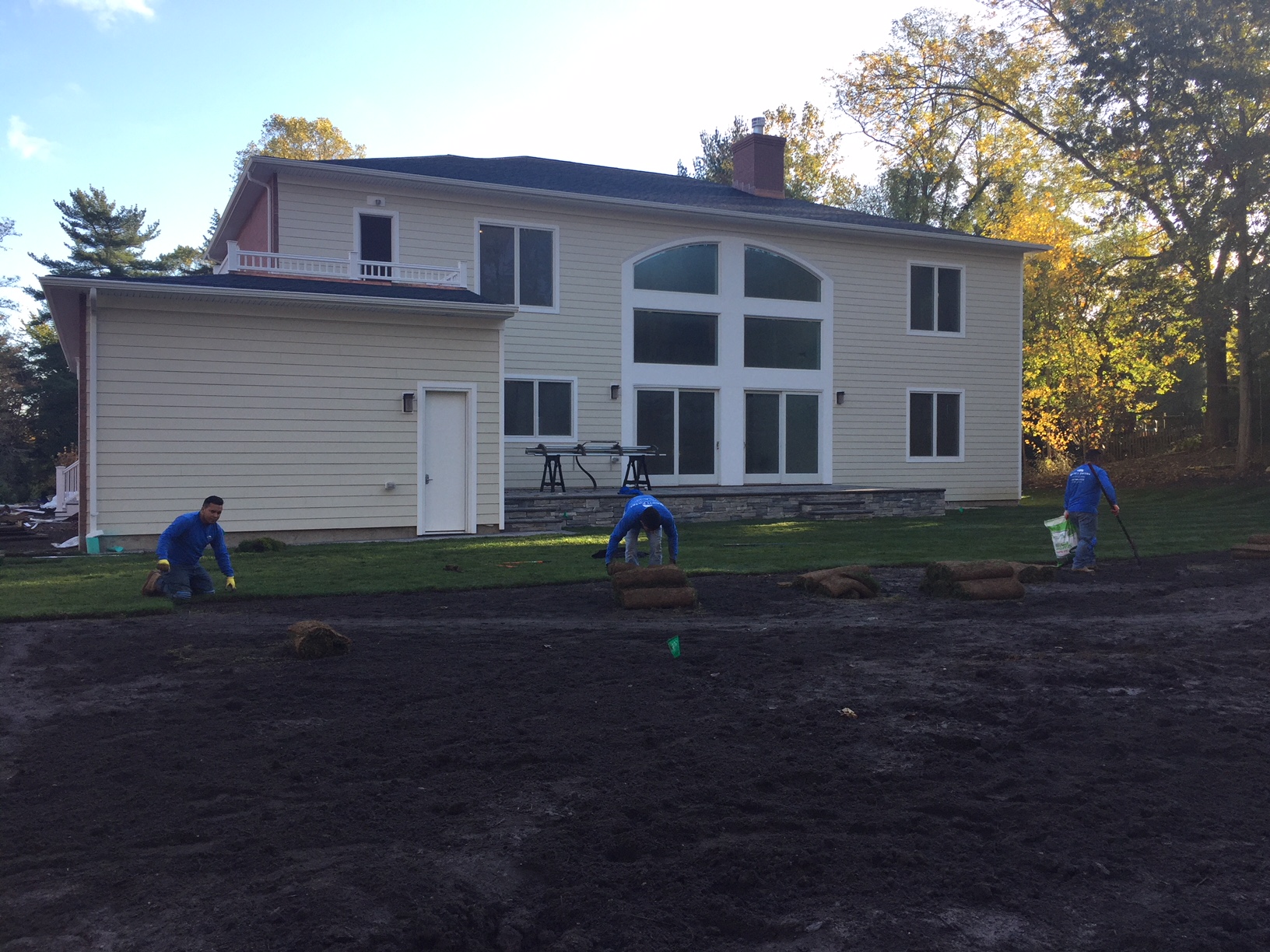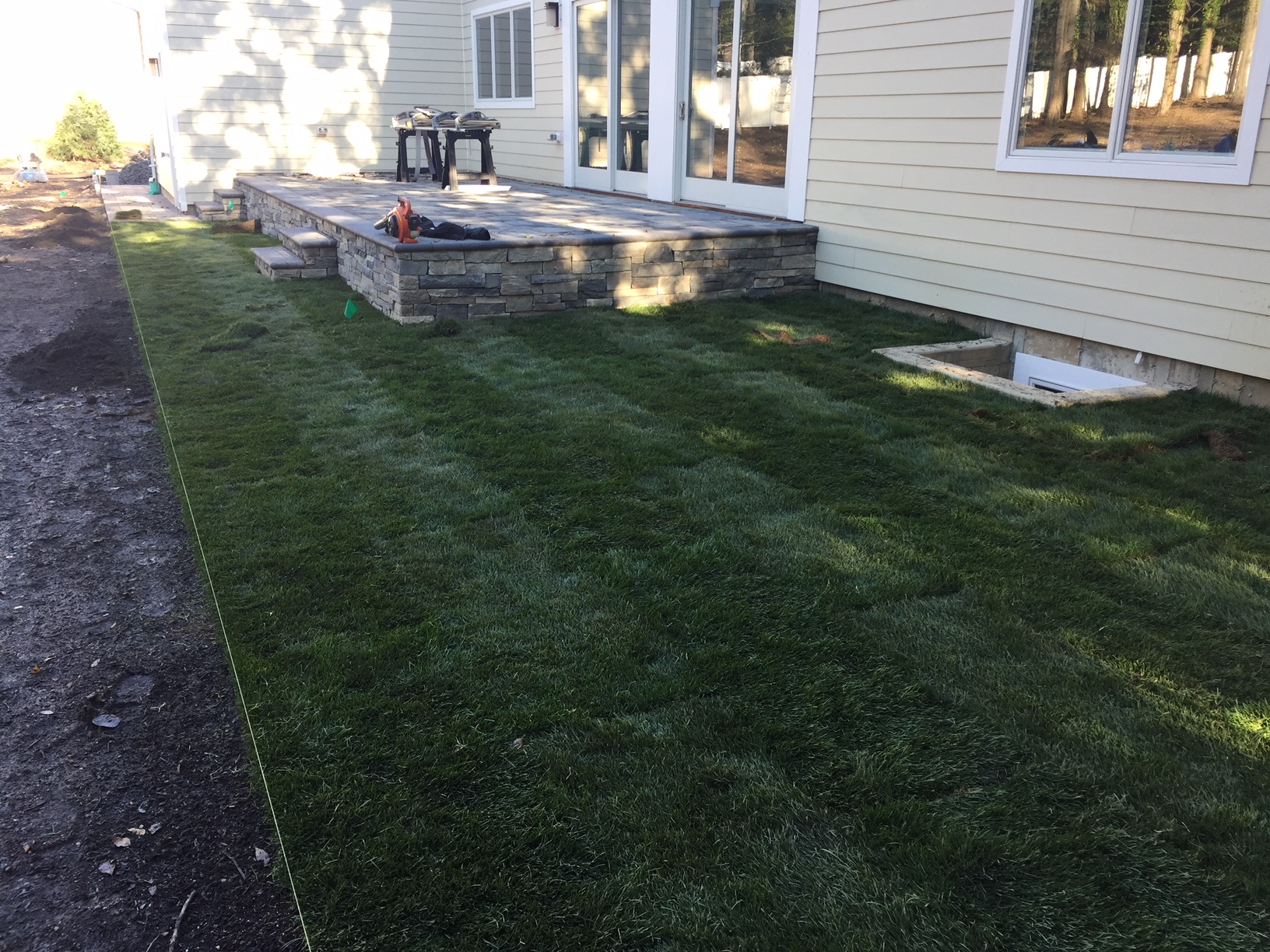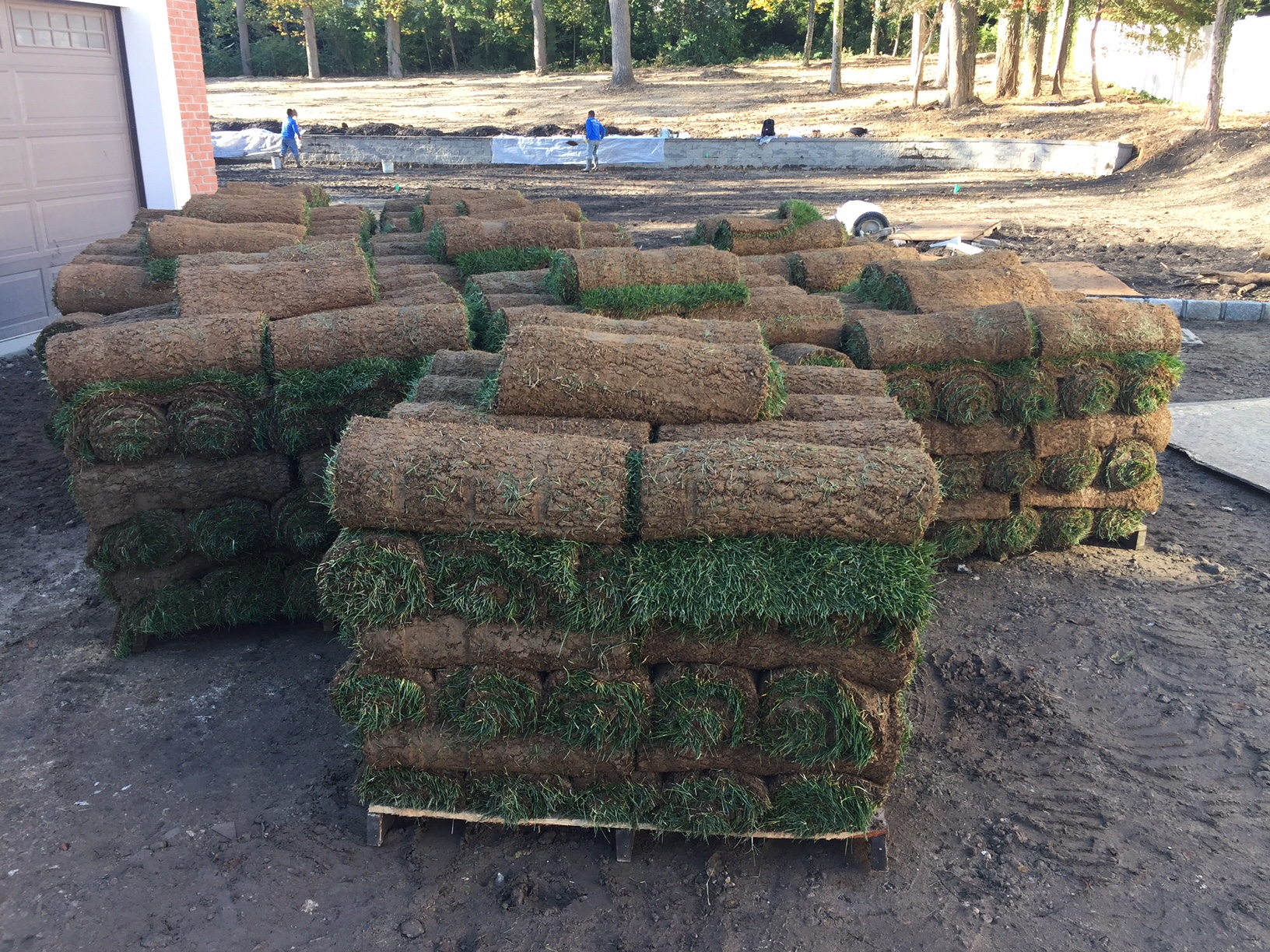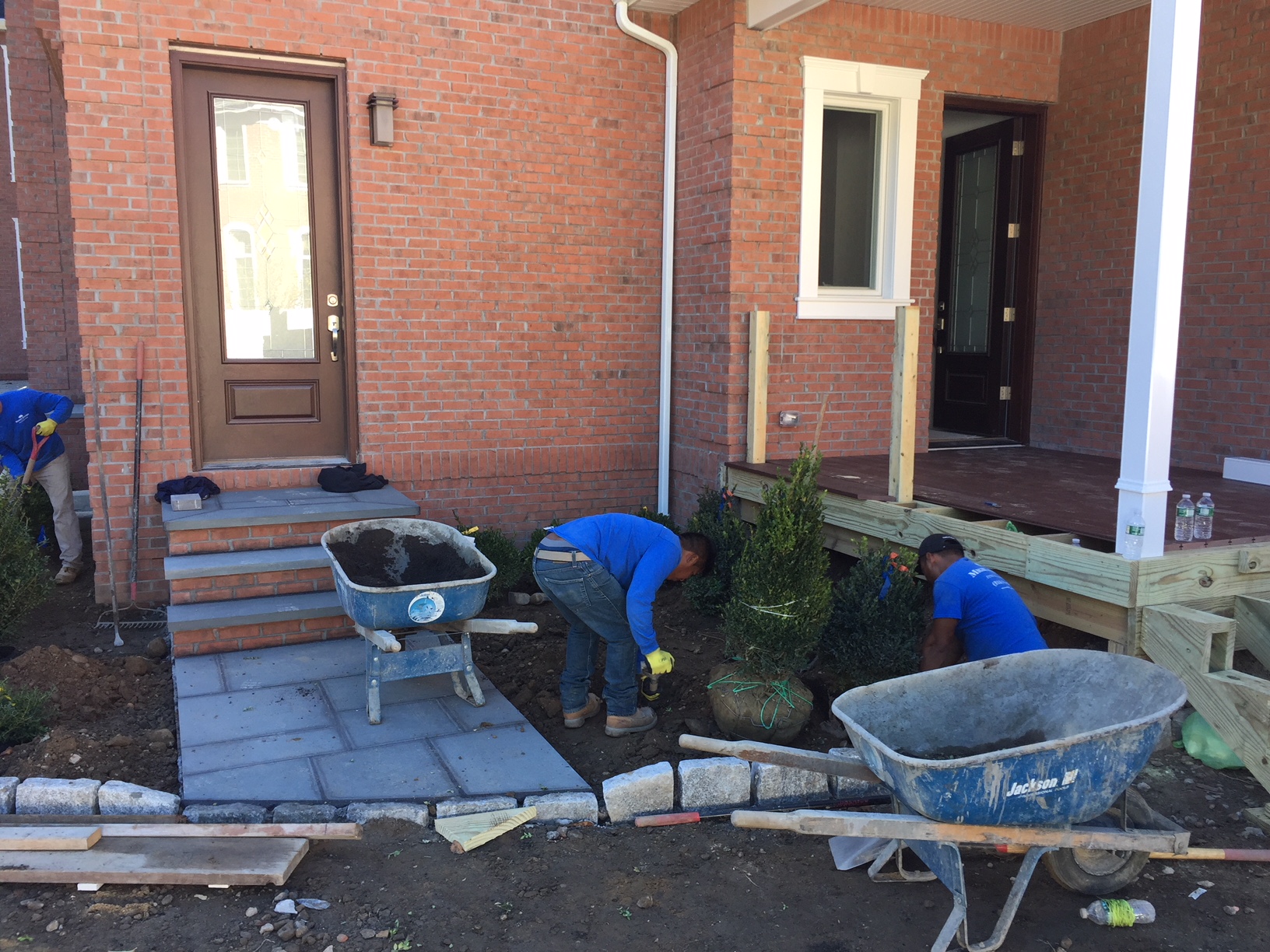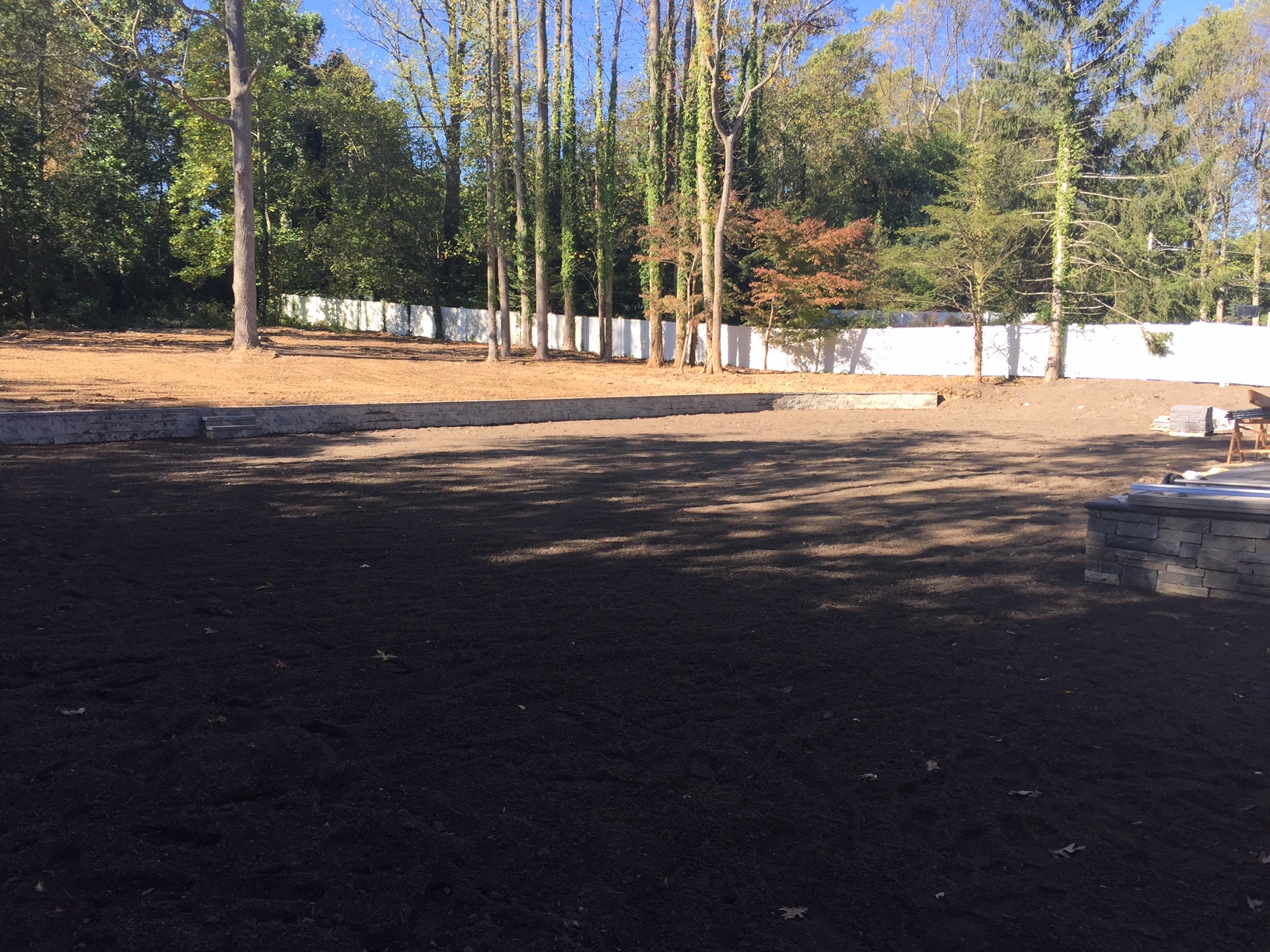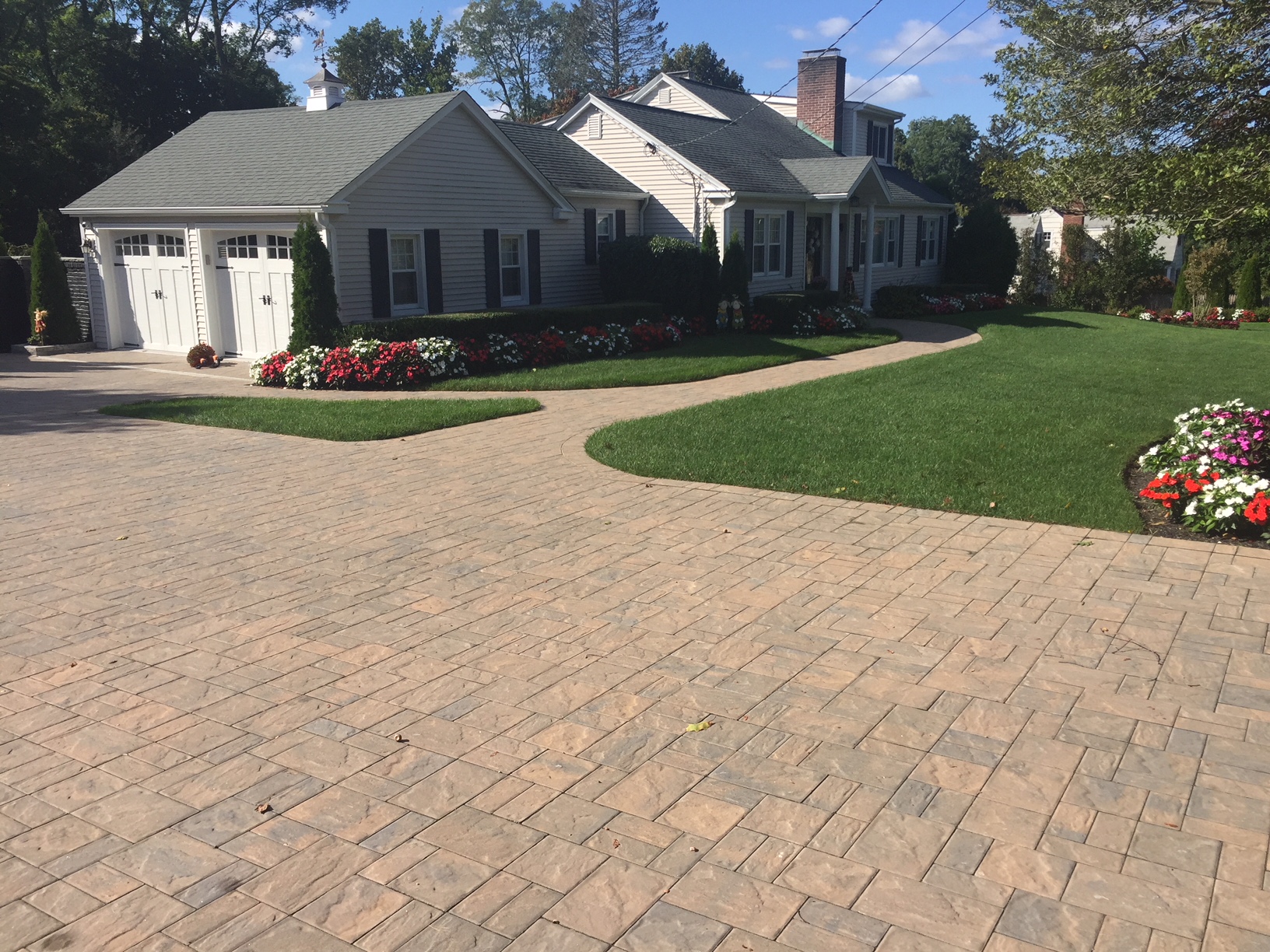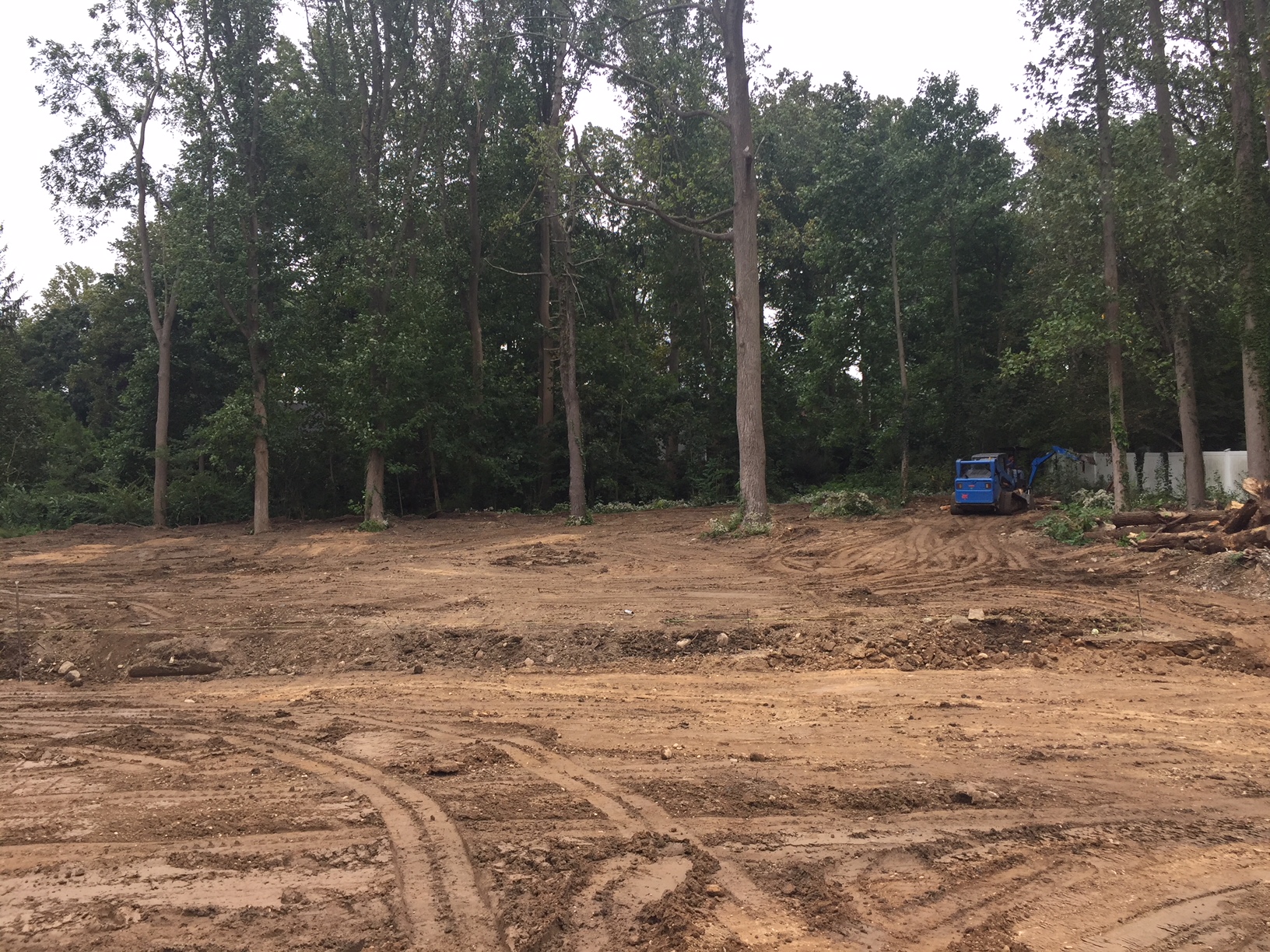 Fences & Railings
So many of our clients love the fact that we install fences and railings for the simple fact that they don't have to coordinate 2 contractors to work together at the same time! We use high strength fences and railings that will compliment your masonry and landscape projects!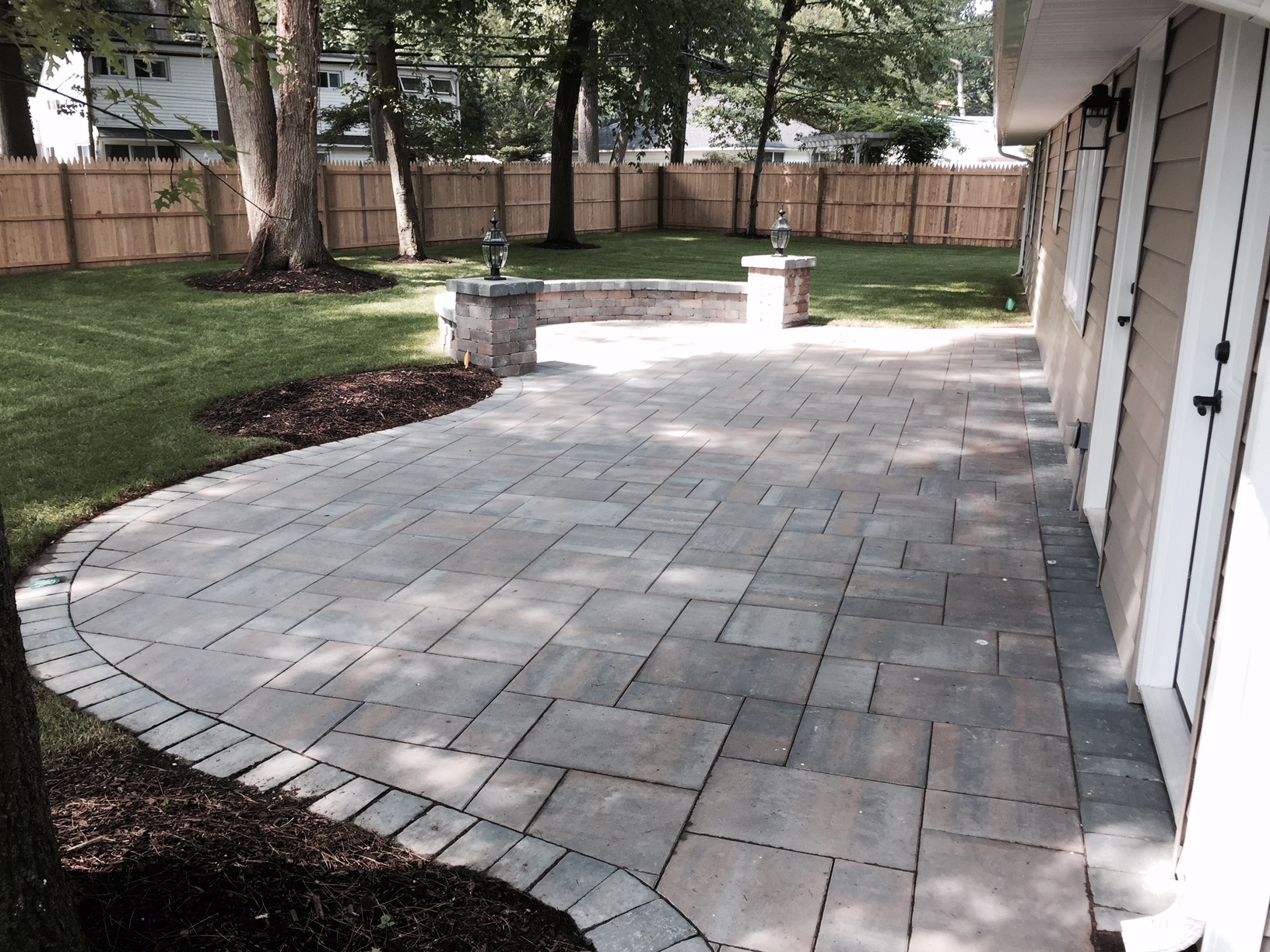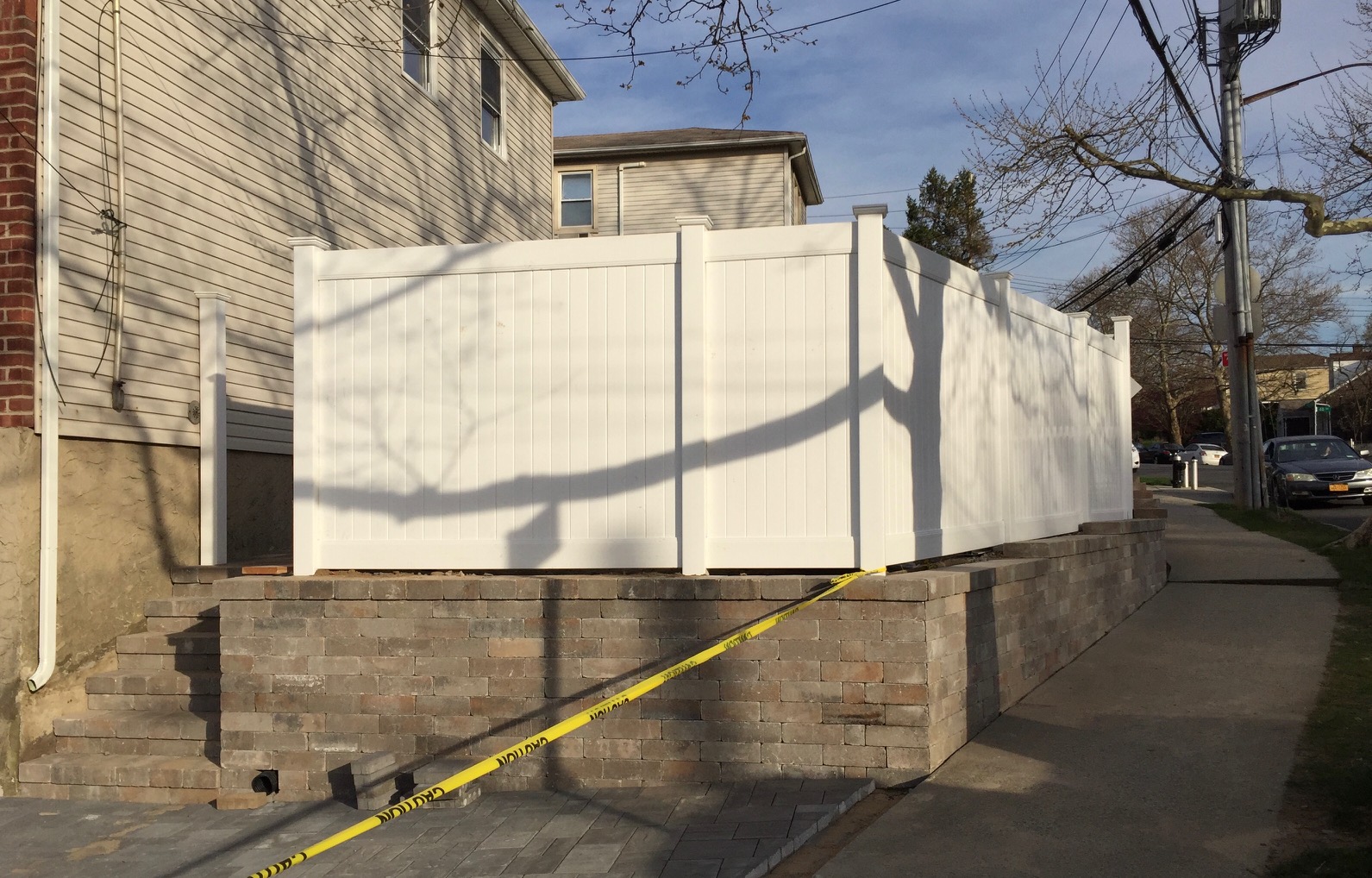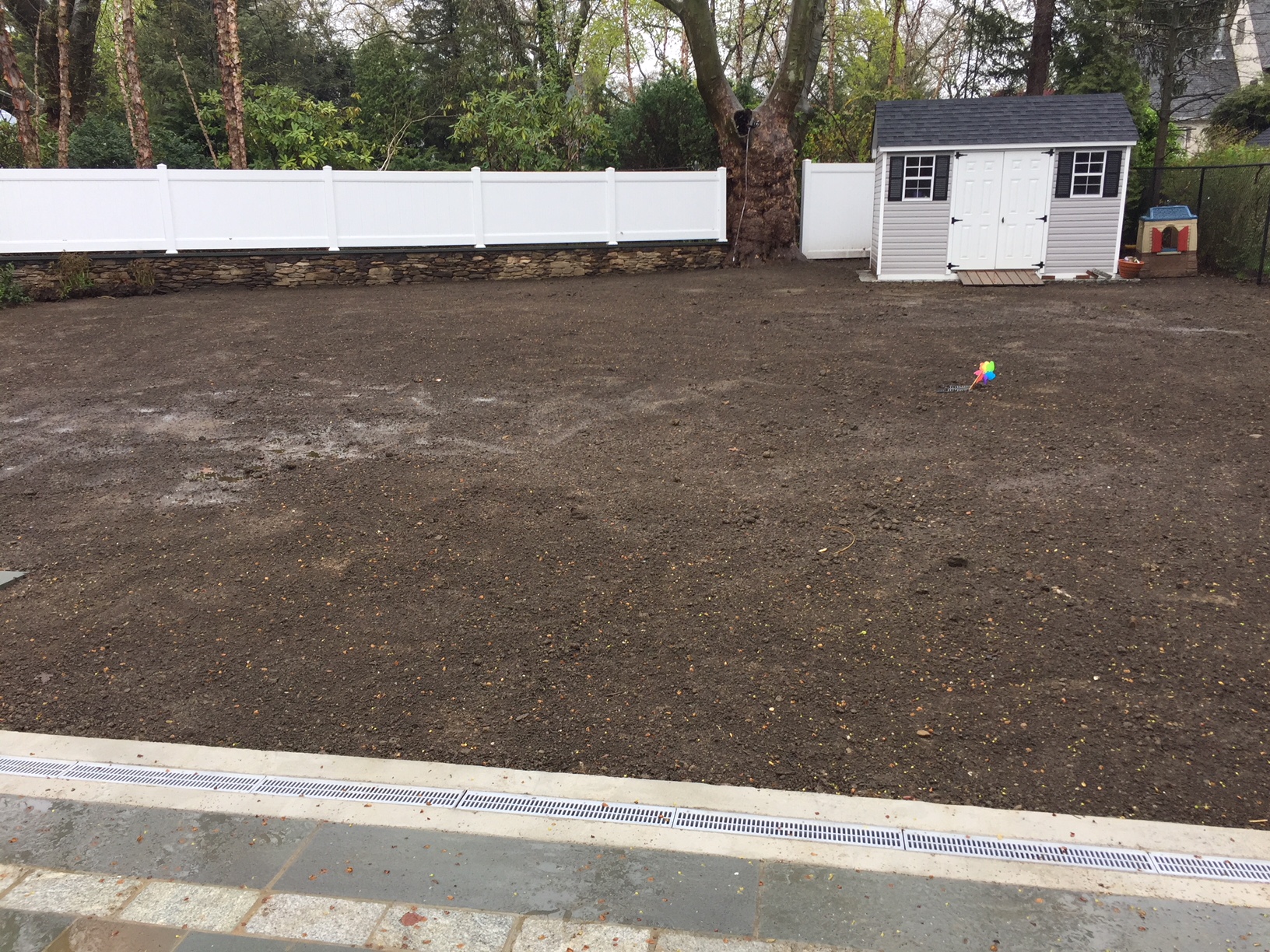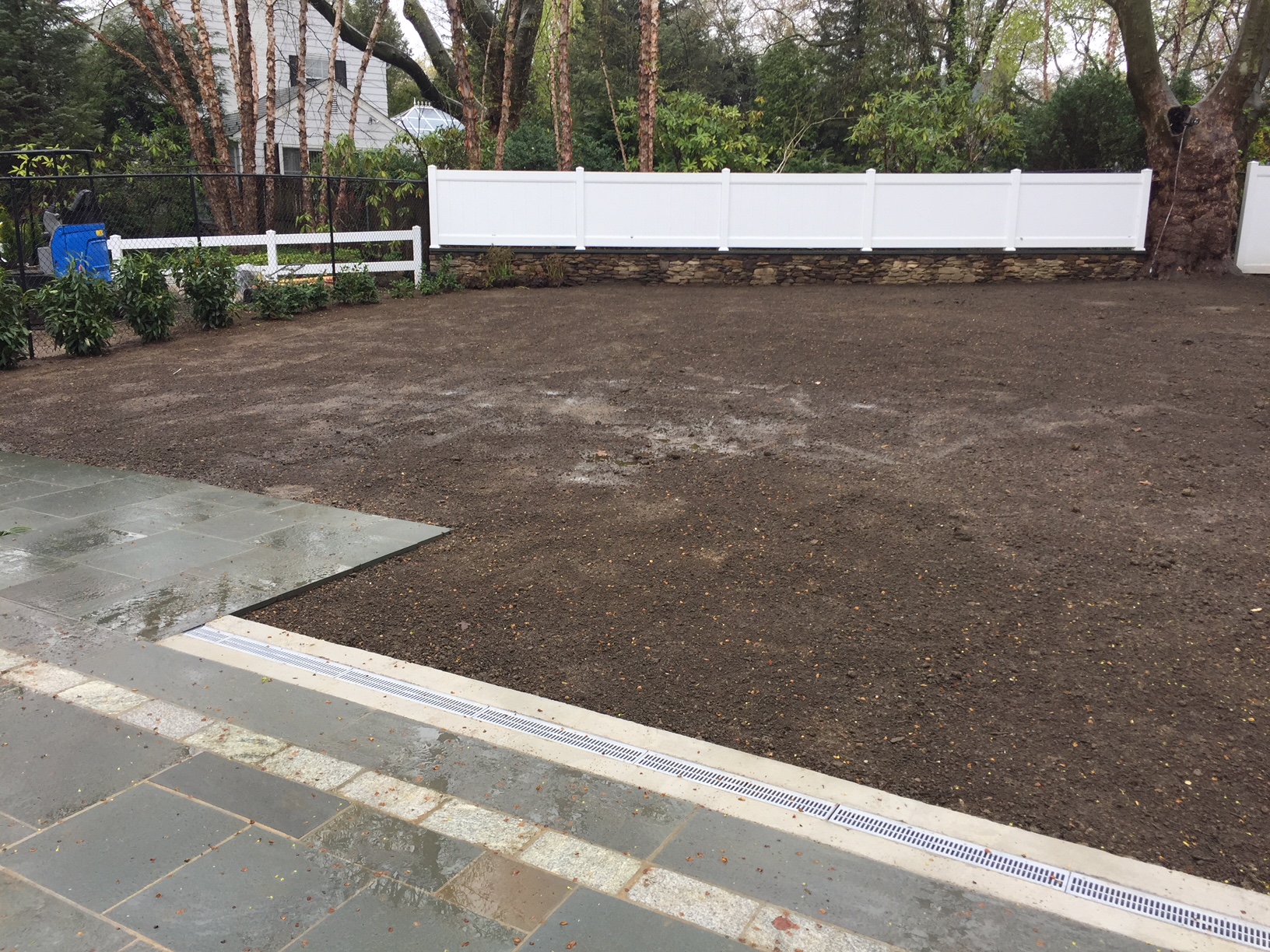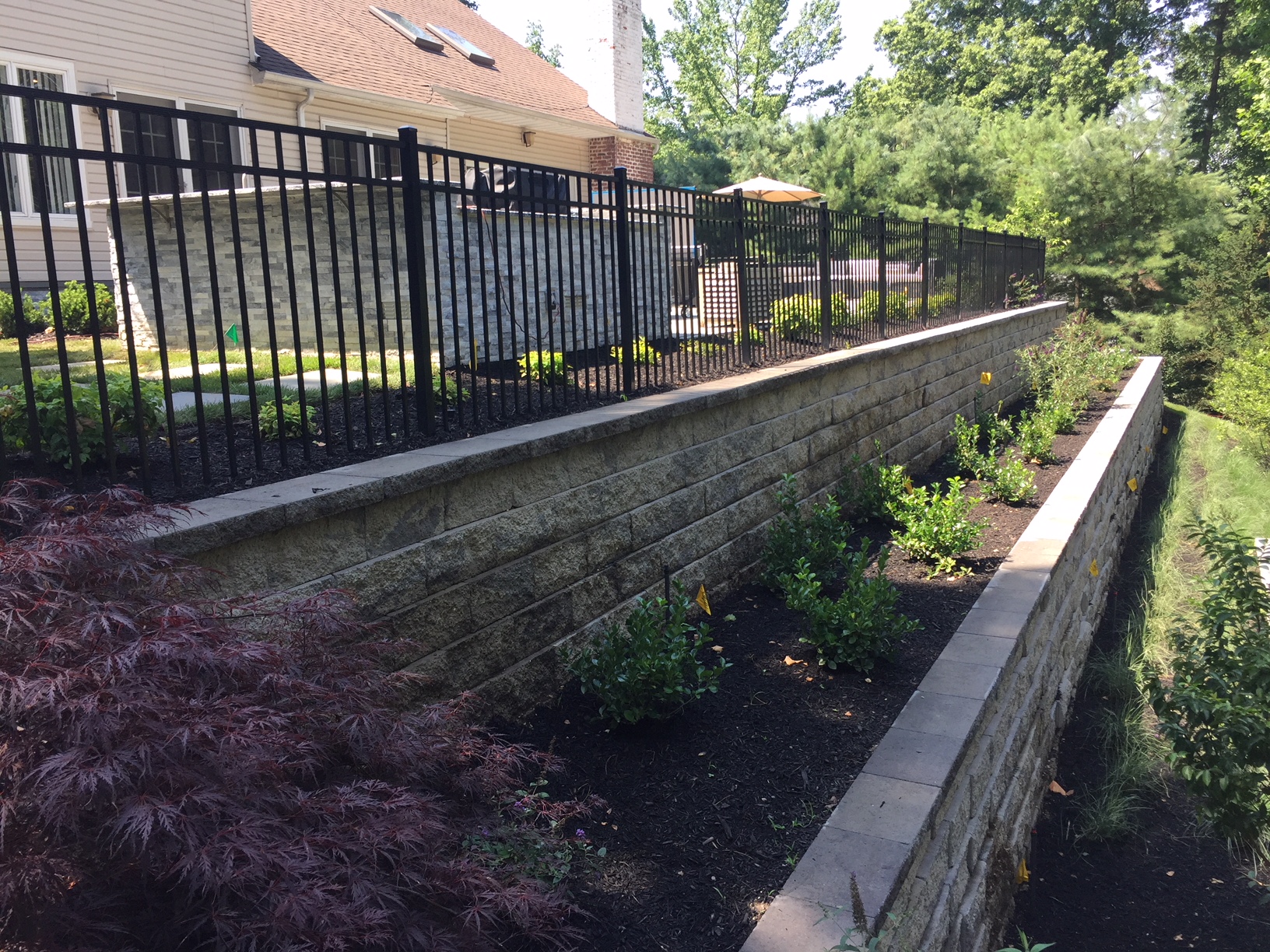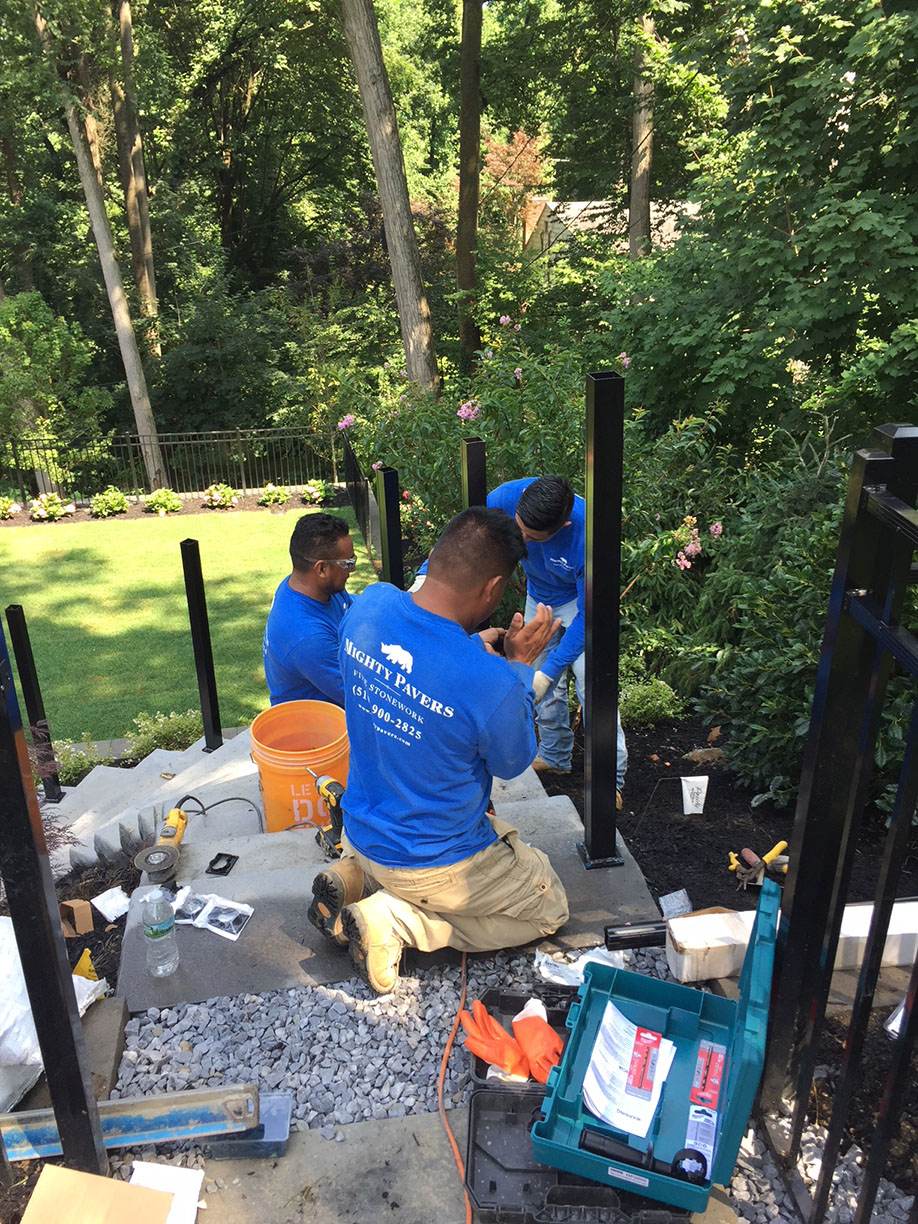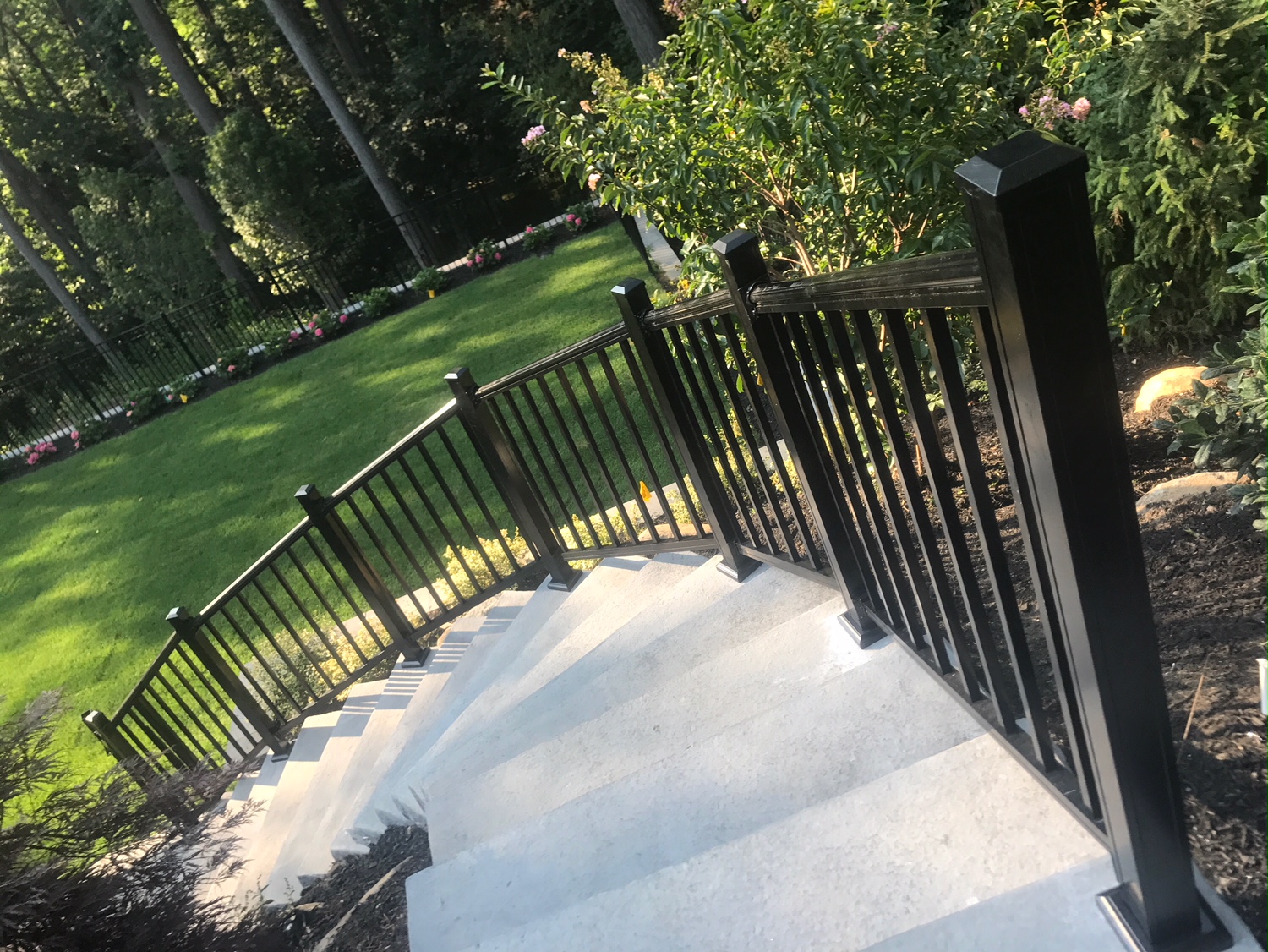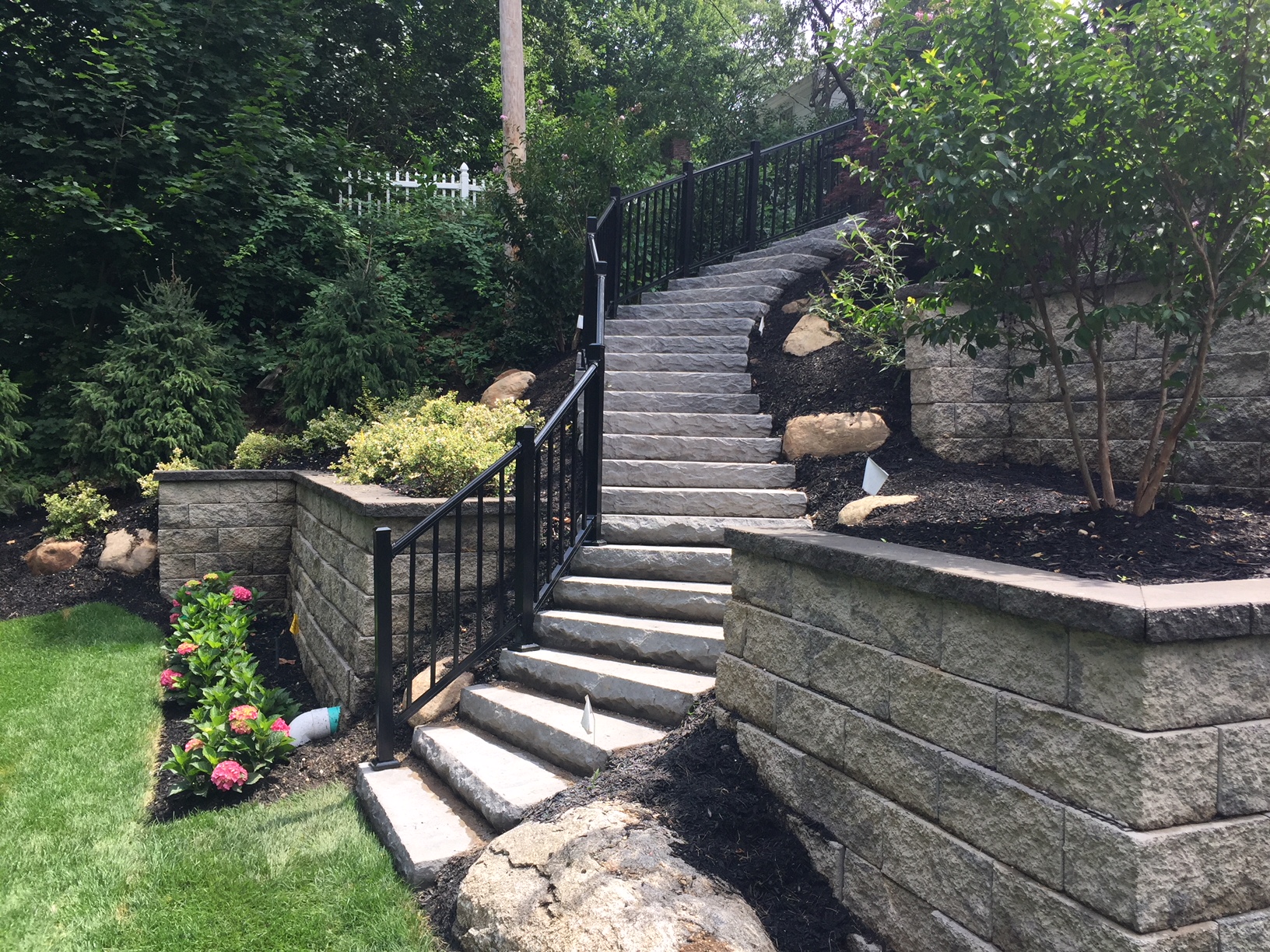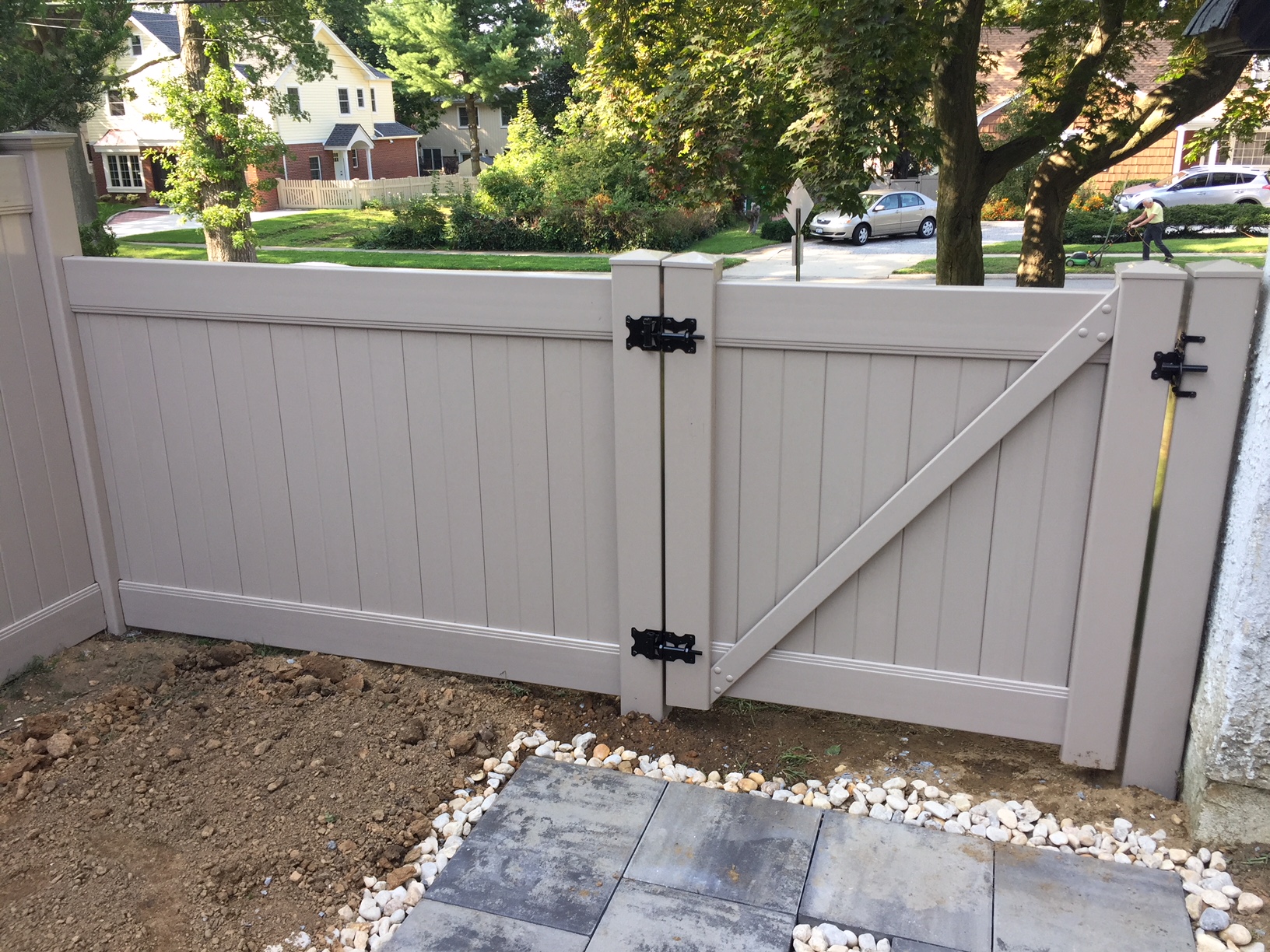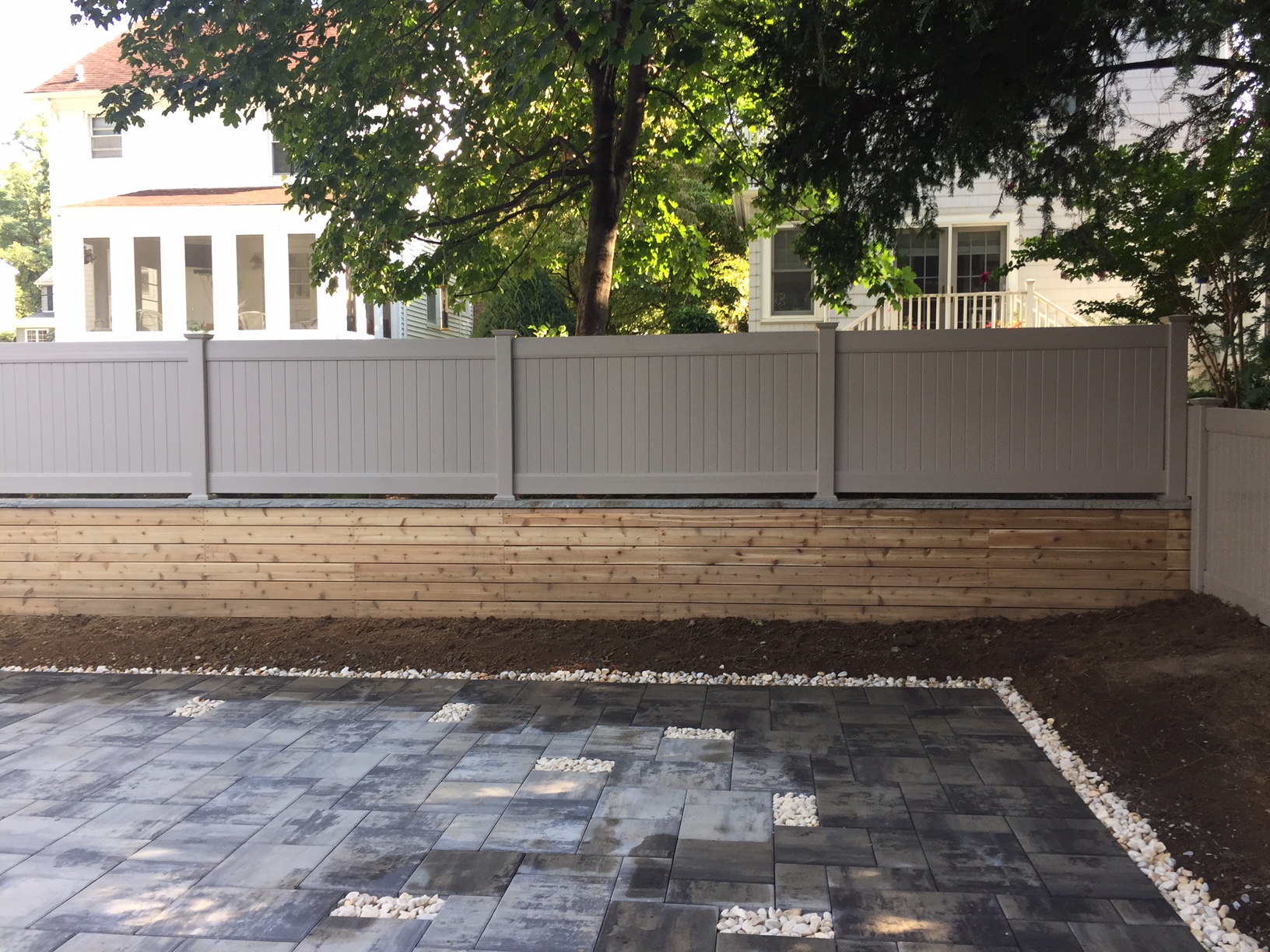 Drainage & Site Work
Drainage is one of the most important things in any property but so often disregarded. Poor drainage will not let you have a beautiful lawn, it will cause water to infiltrate in your home and make your property have a lot of mosquitos…. We can identify these problems before starting your project and recommend the proper solutions for your home. Then we can grade and install the necessary drainage ourselves with our own equipment without the need to subcontracting excavation or site work companies contractors.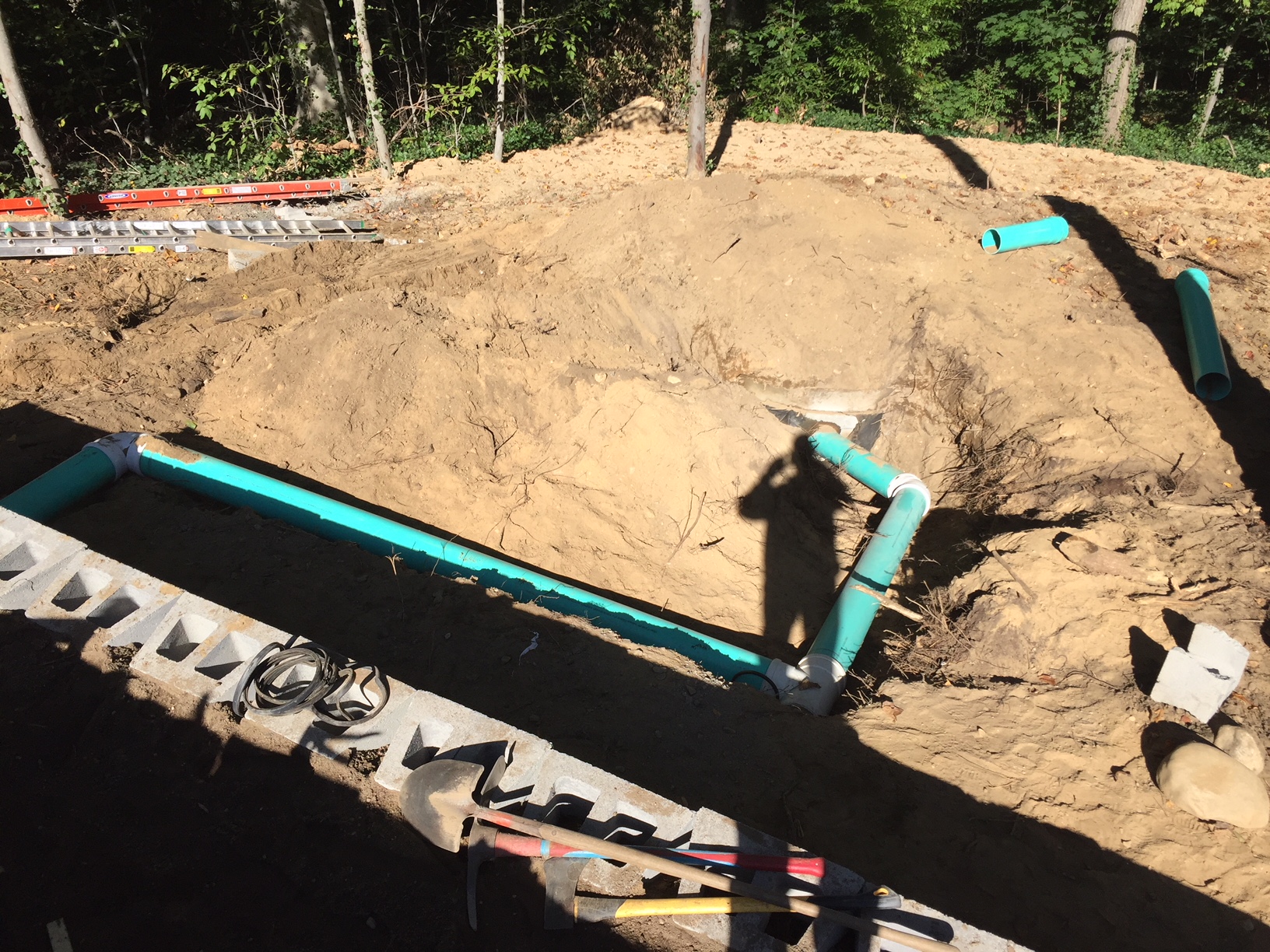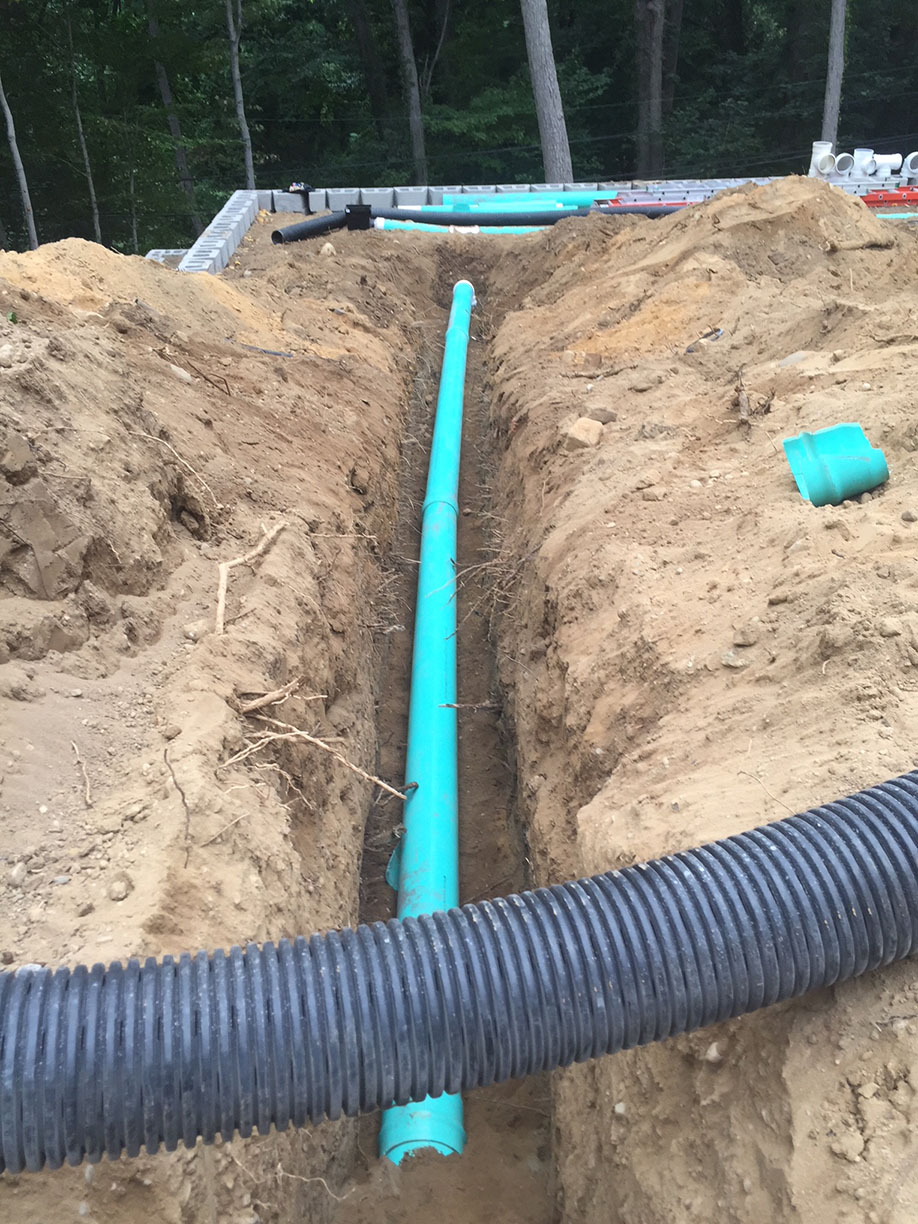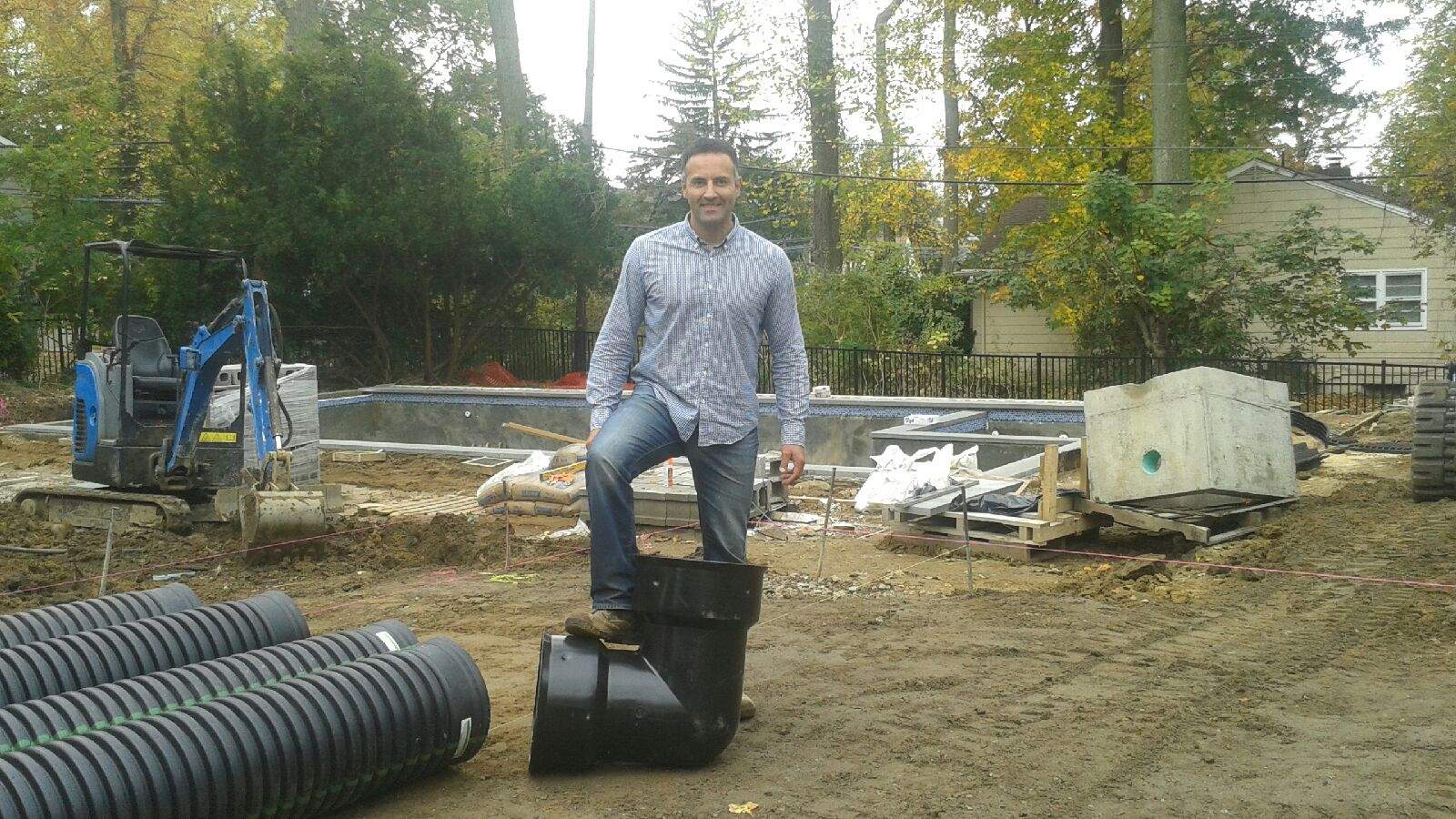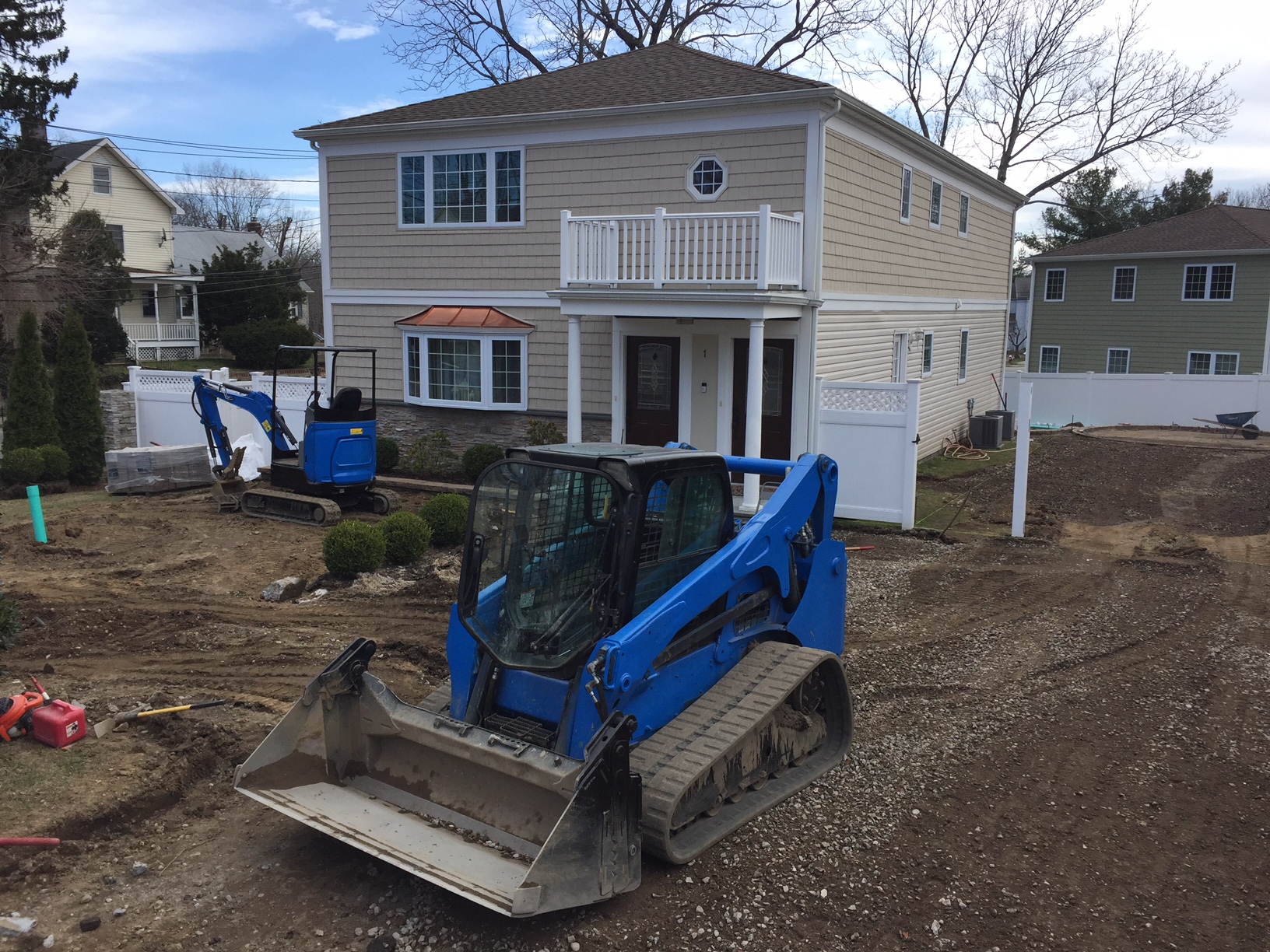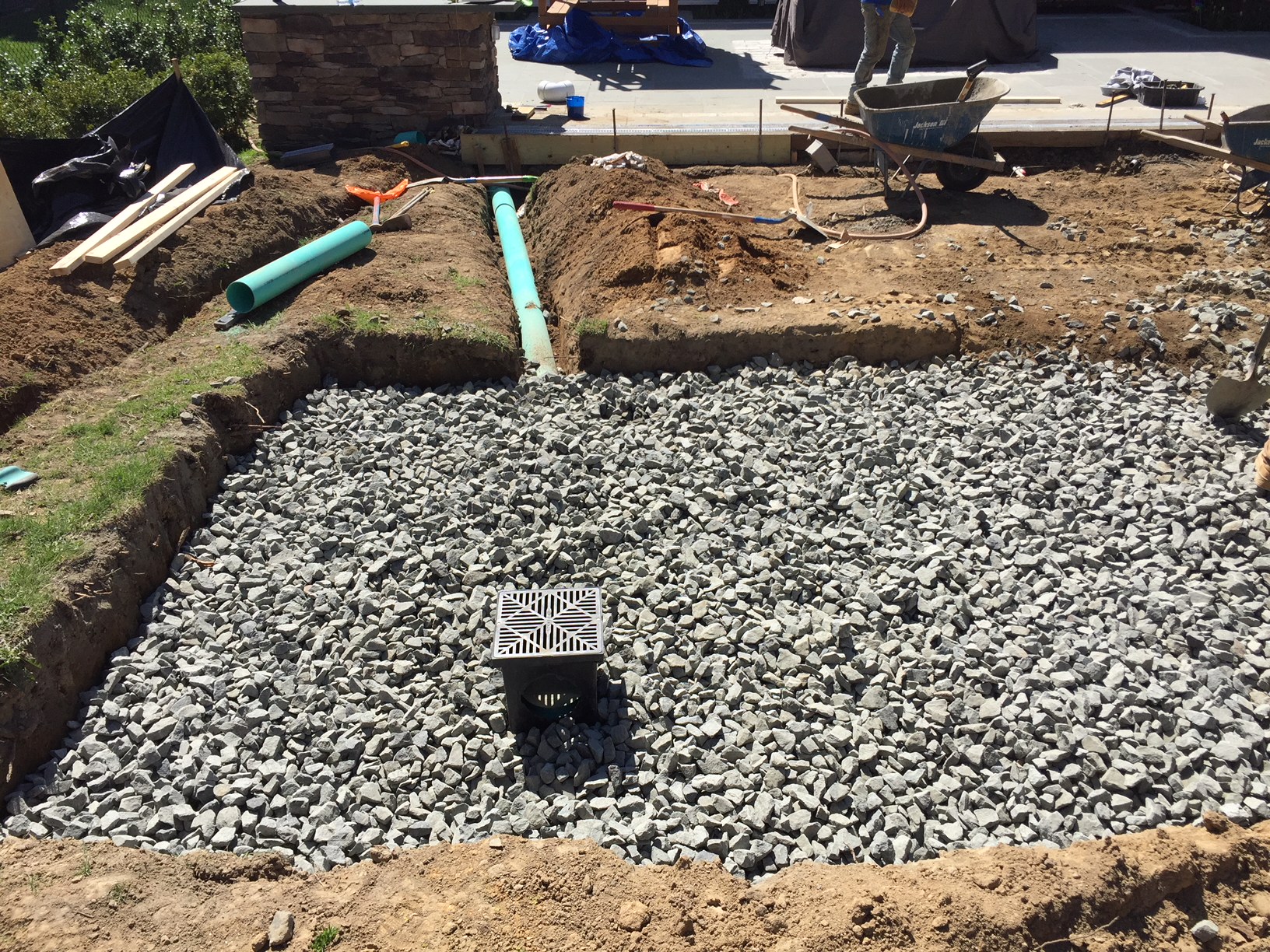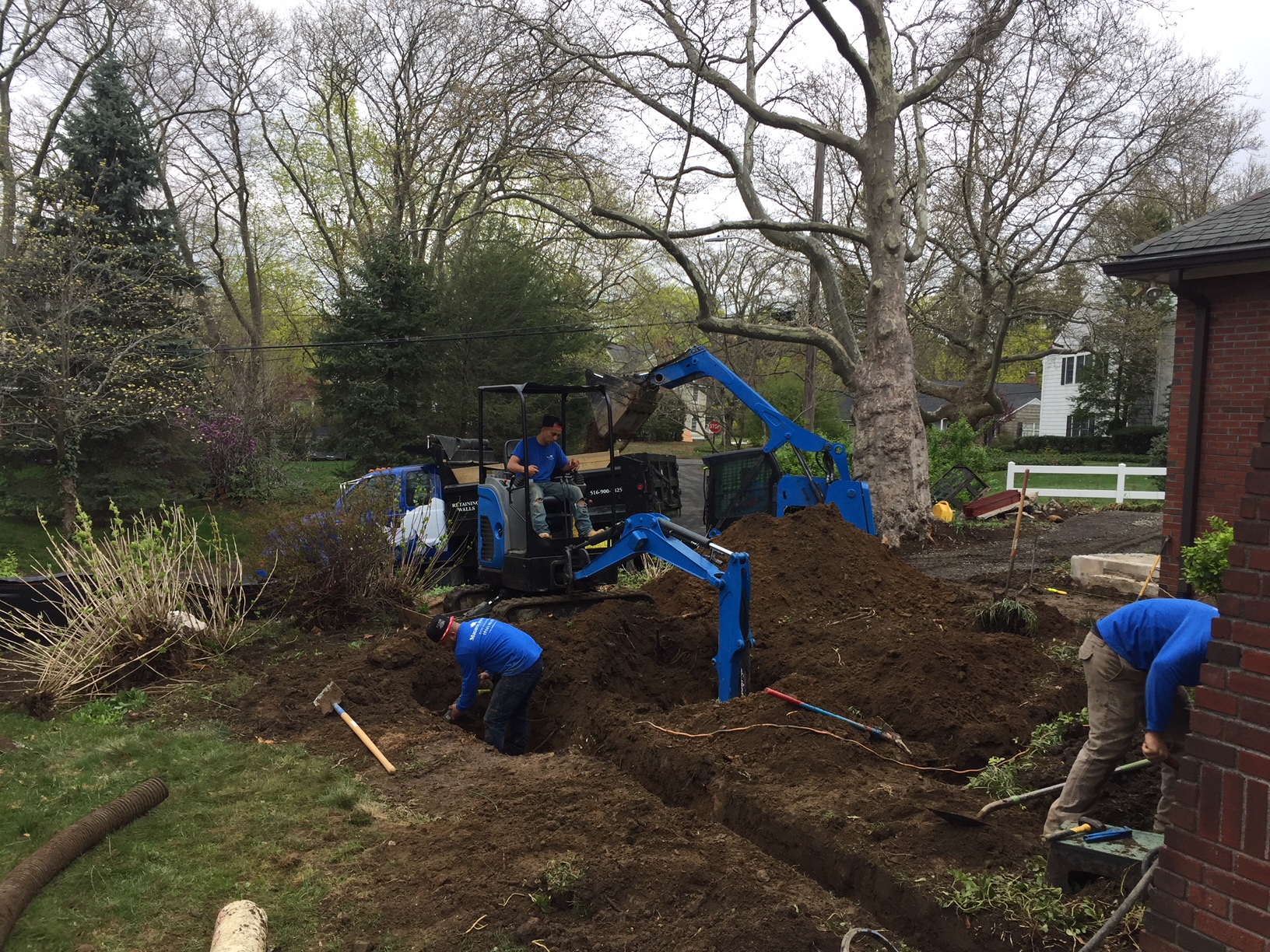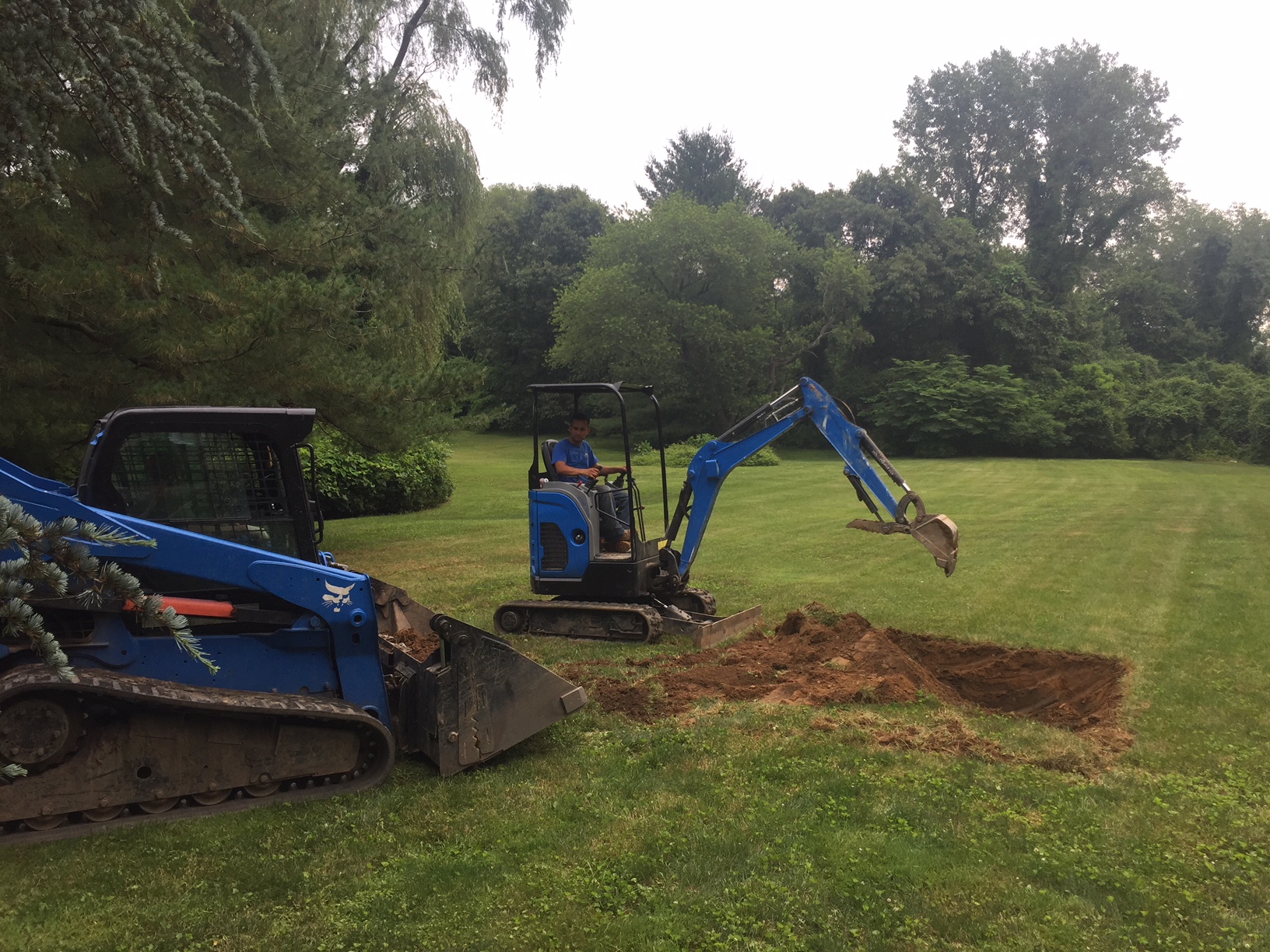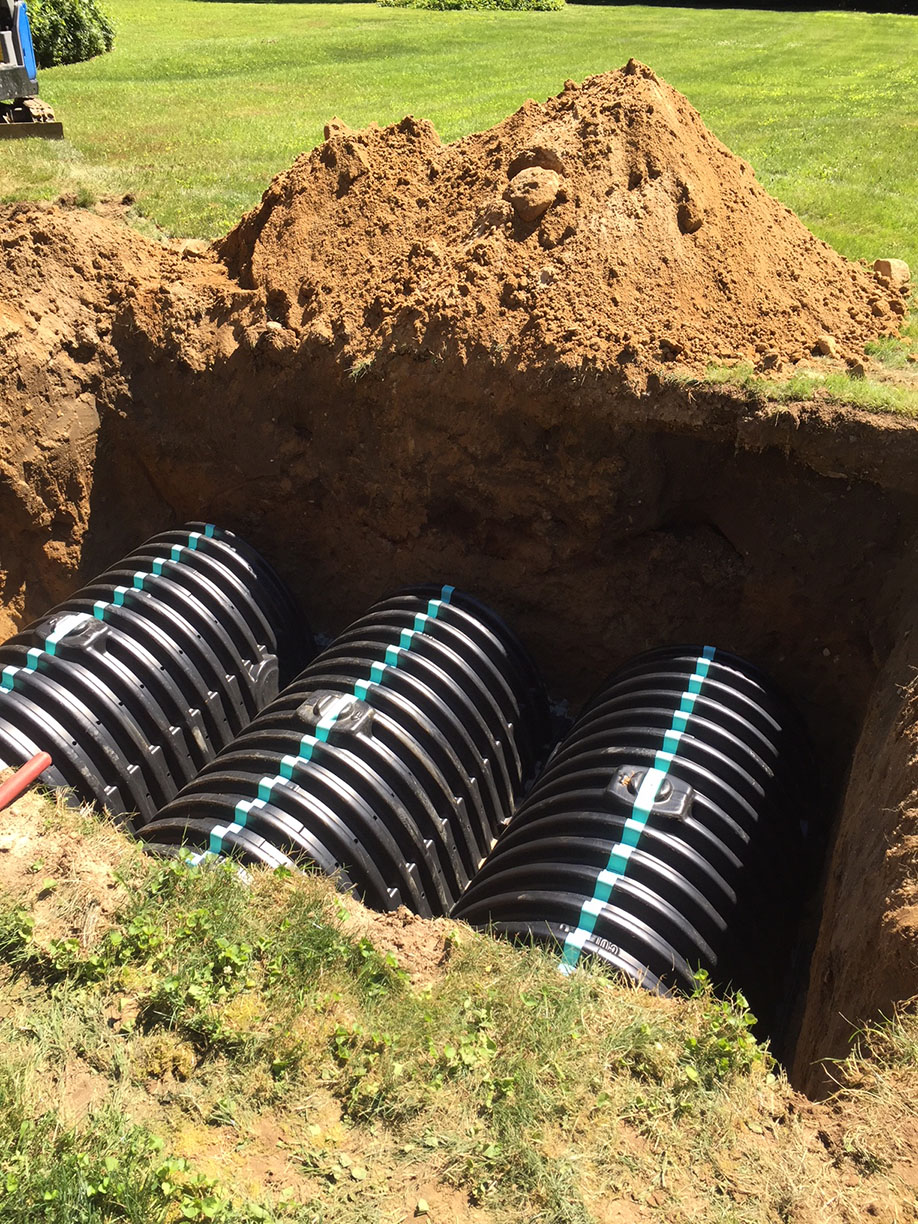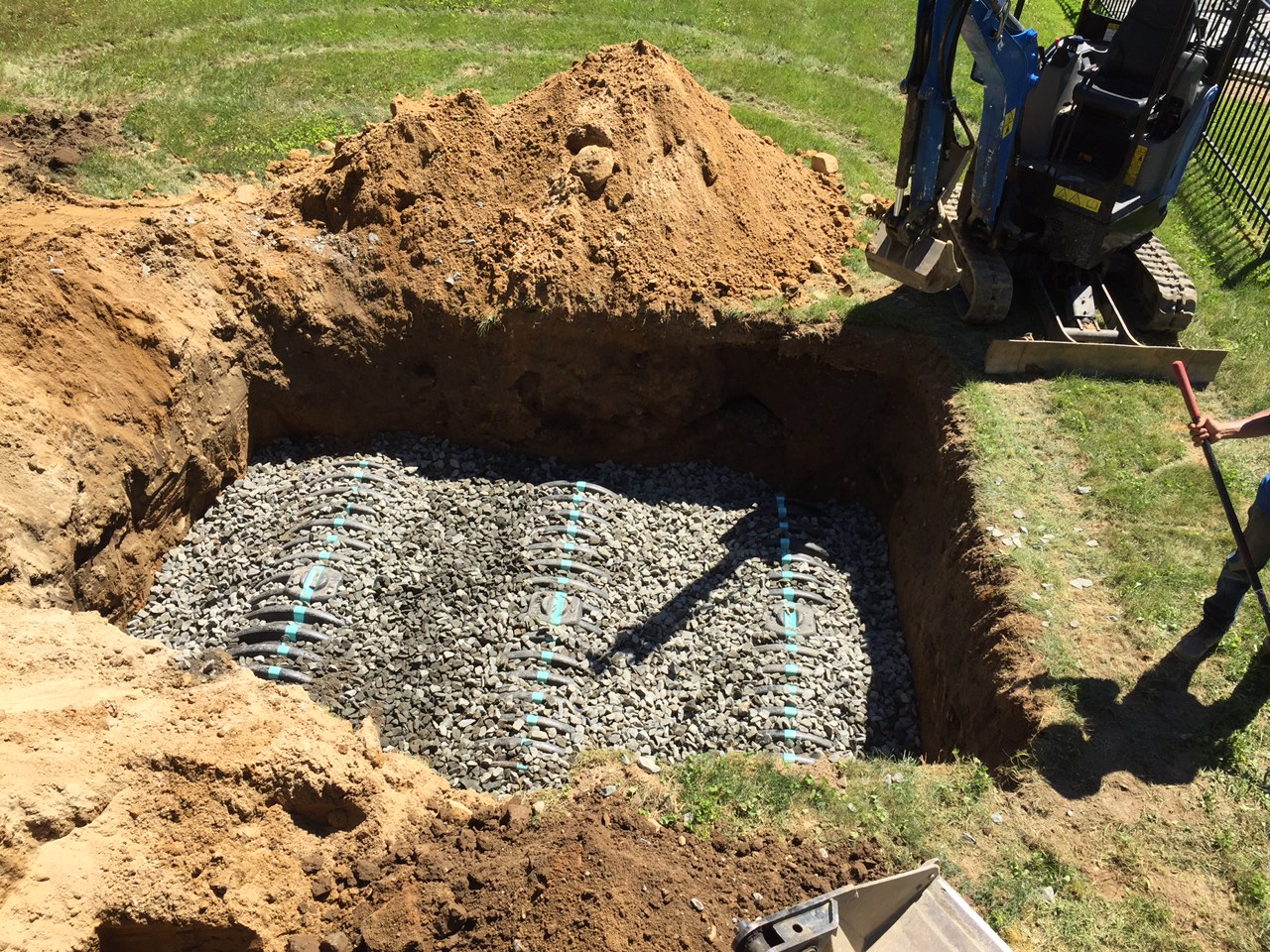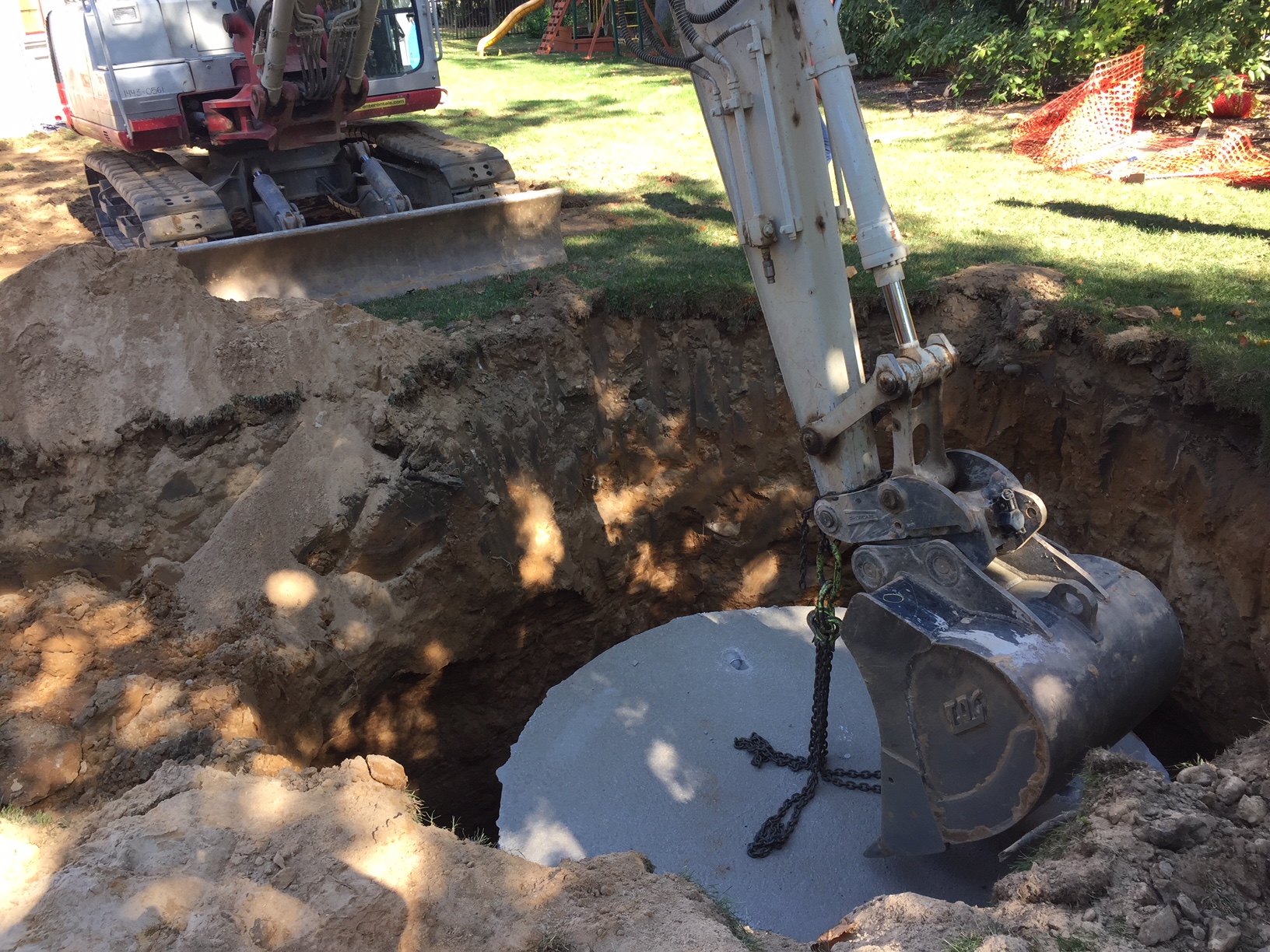 Permeable Pavers
Just as durable and easy to plow as regular pavers, permeable pavers are the smart alternative to costly dry wells and drainage solutions. Our PICP certified (Permeable Interlocking Concrete Pavement) permeable paver contractors are experts in designing beautiful and efficient permeable paver systems.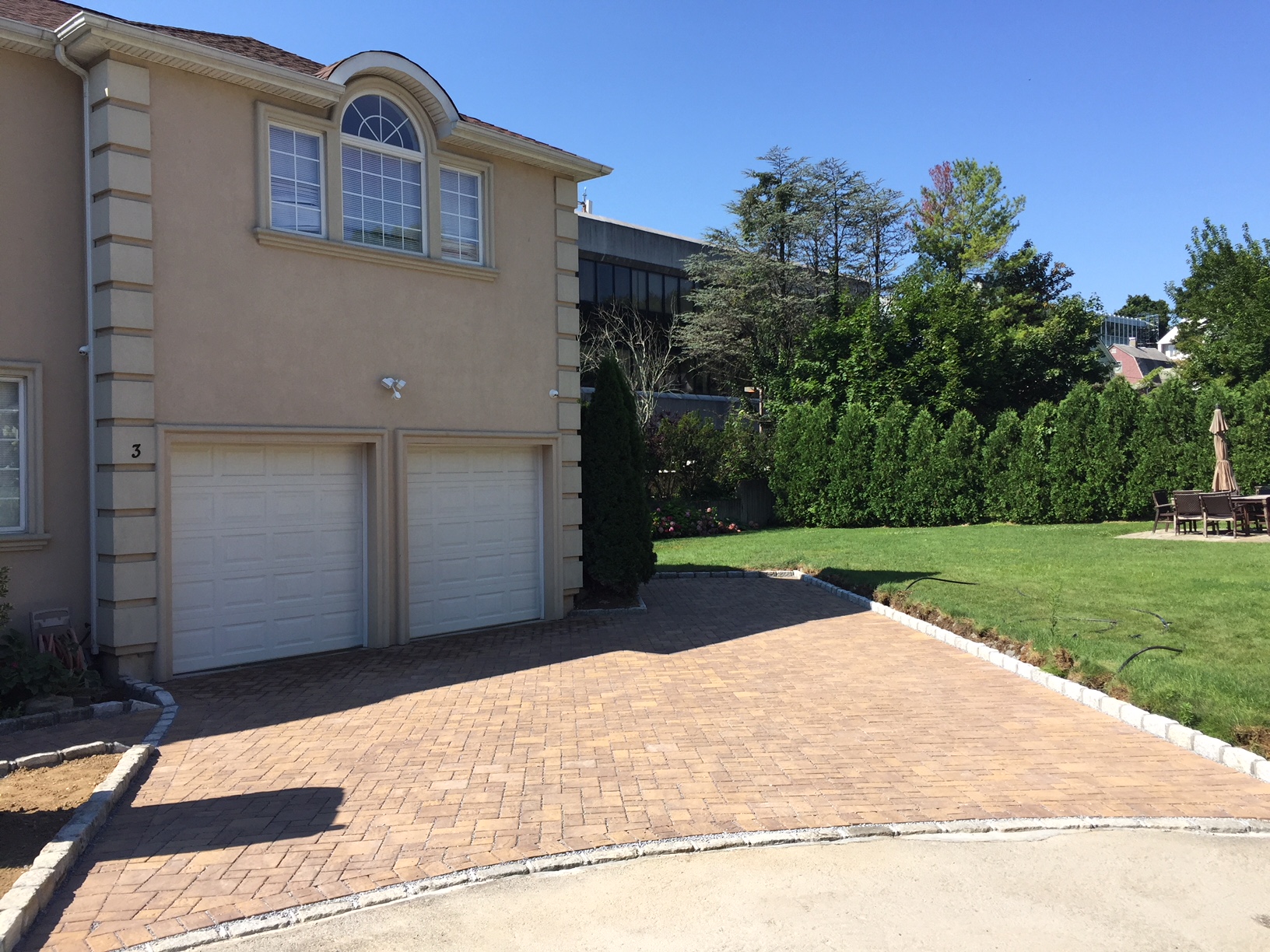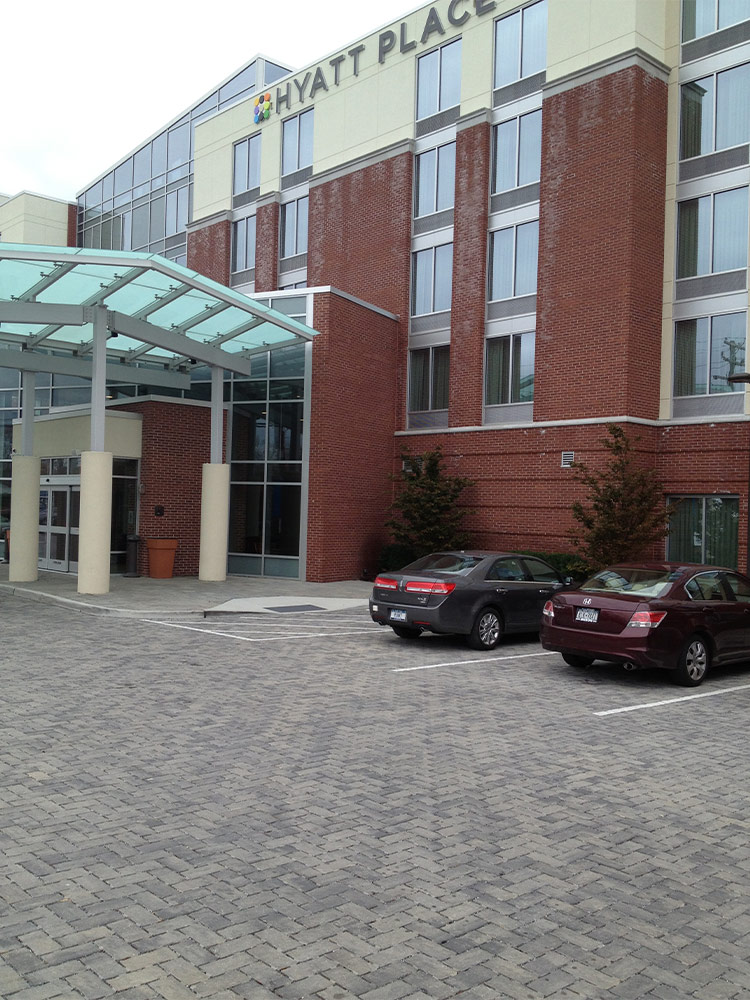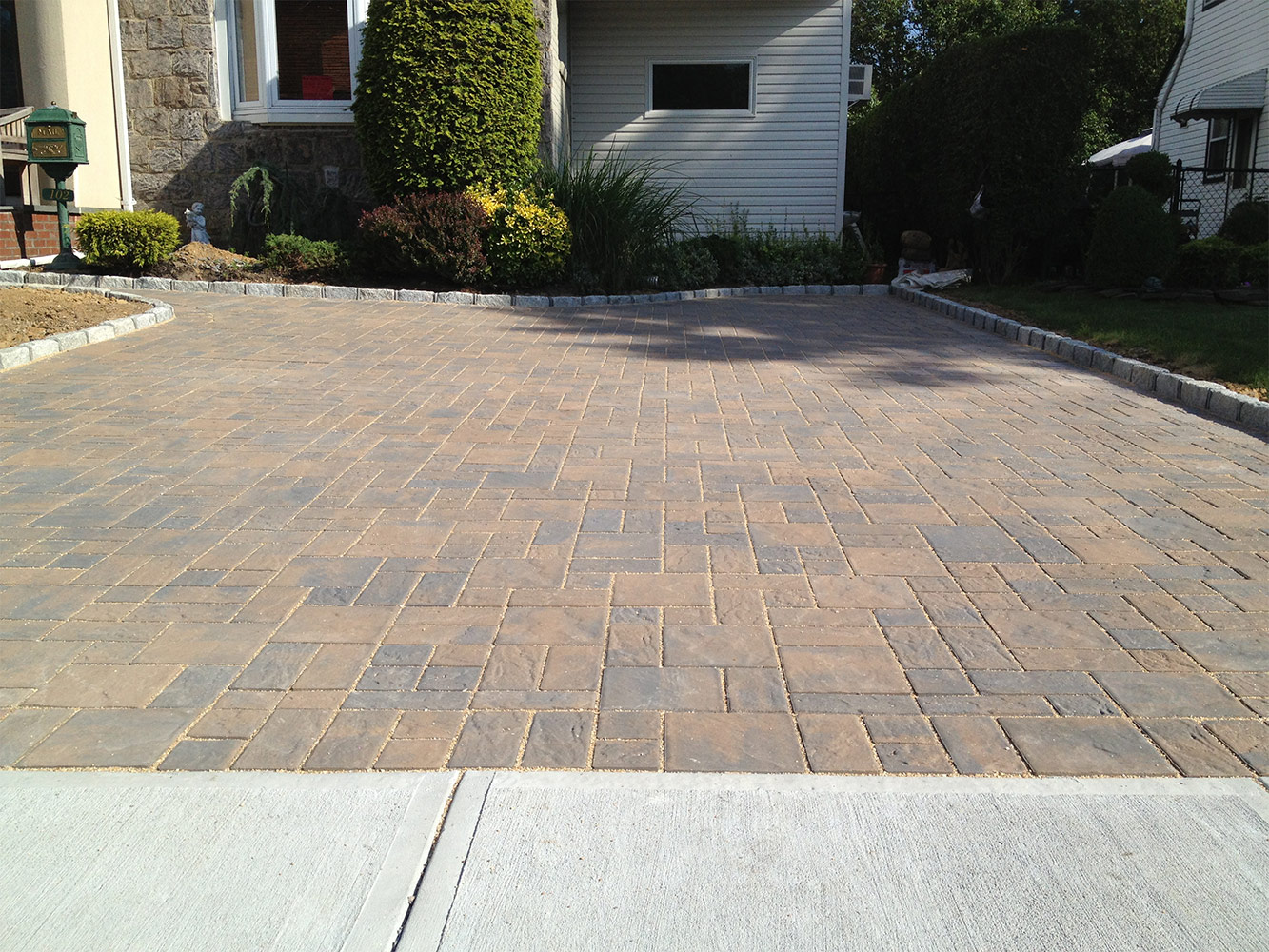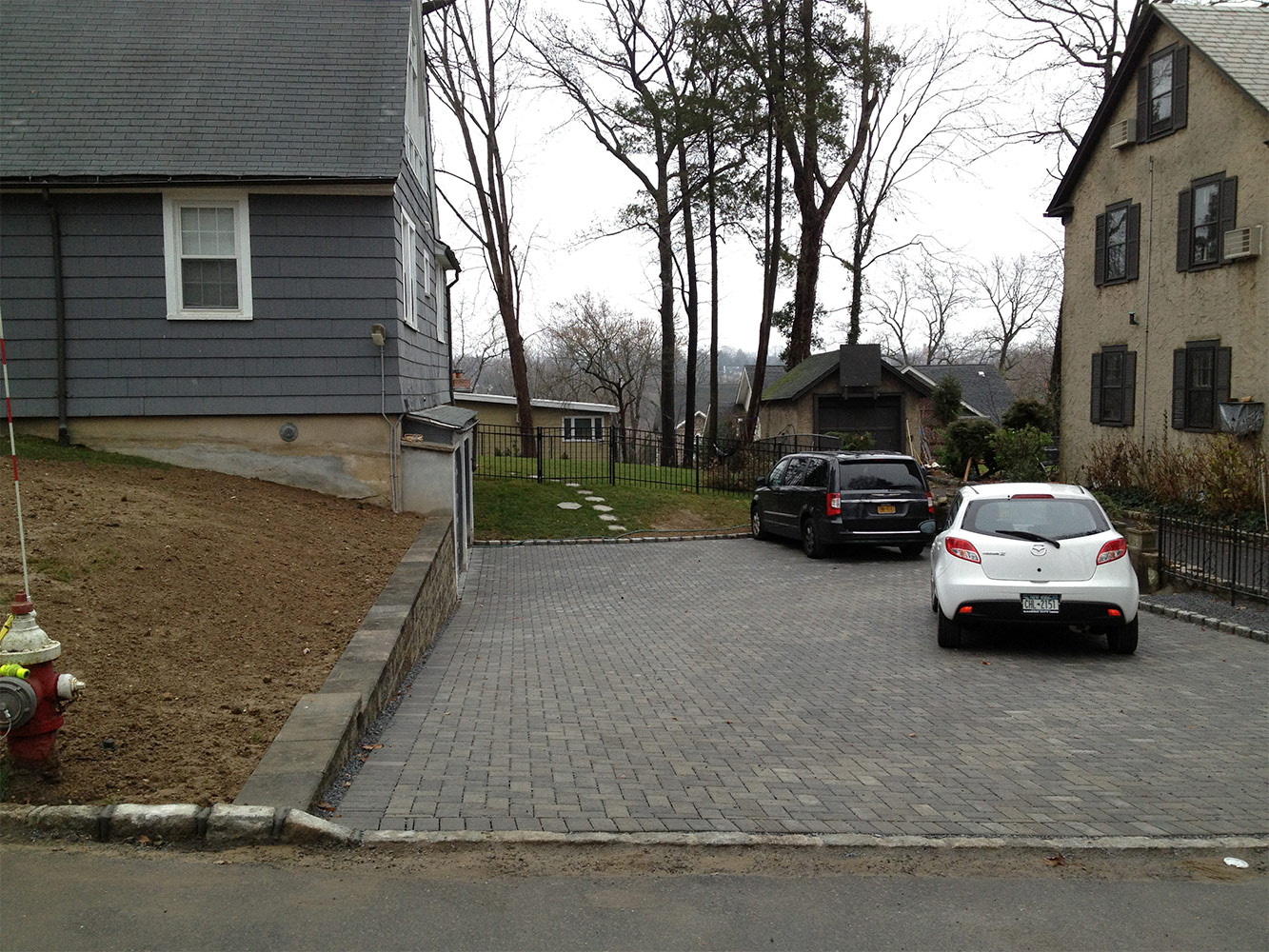 Snow Melting Systems
No subcontractors. No turnkey projects. We're the only heated driveway contractor on the job. Eliminate snow shoveling or plowing, enhance the safety of your property and enjoy the peace of mind of a clear path regardless of the weather.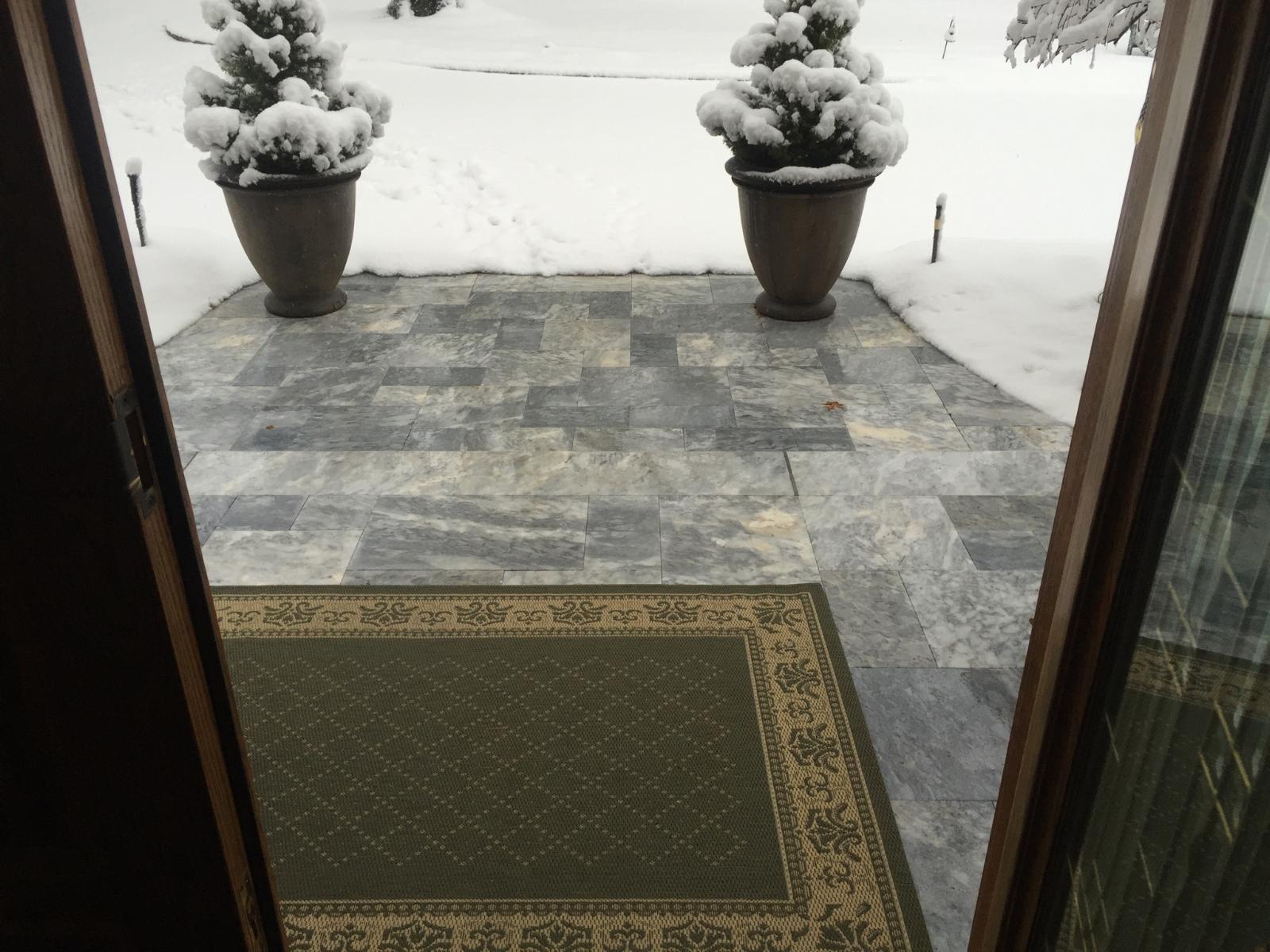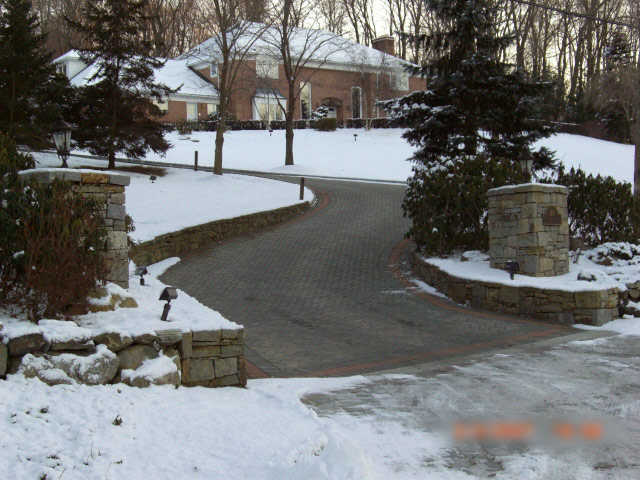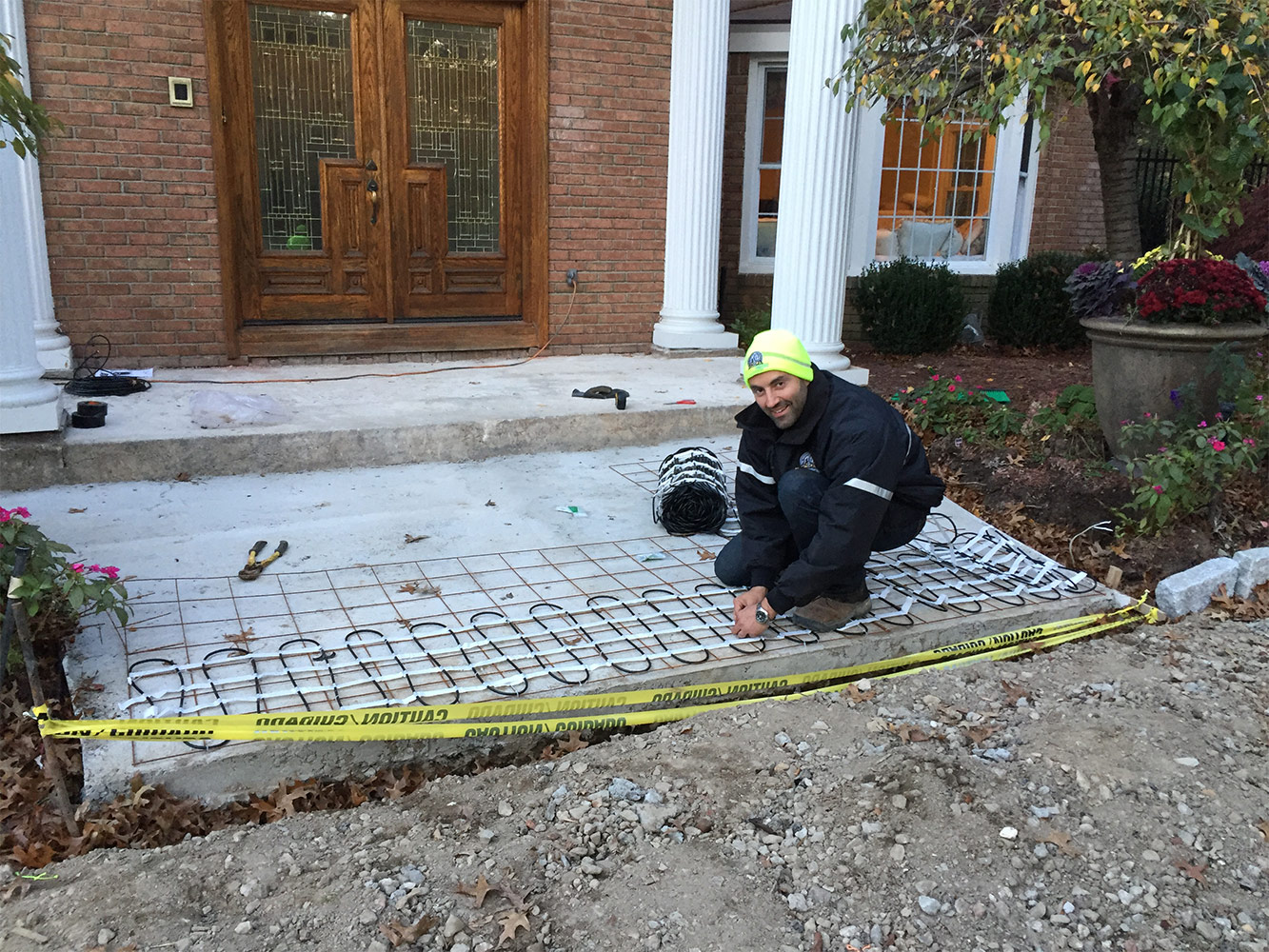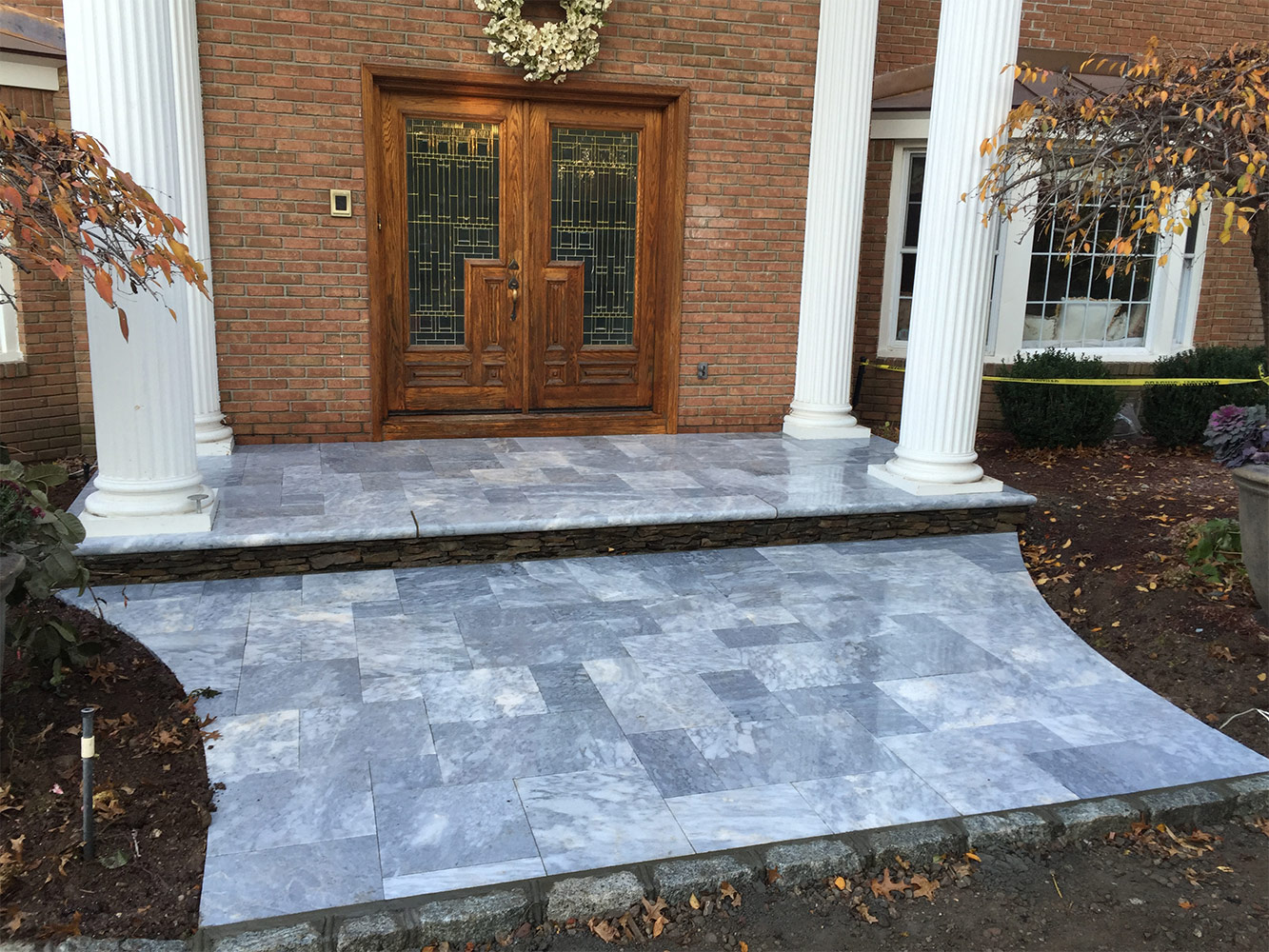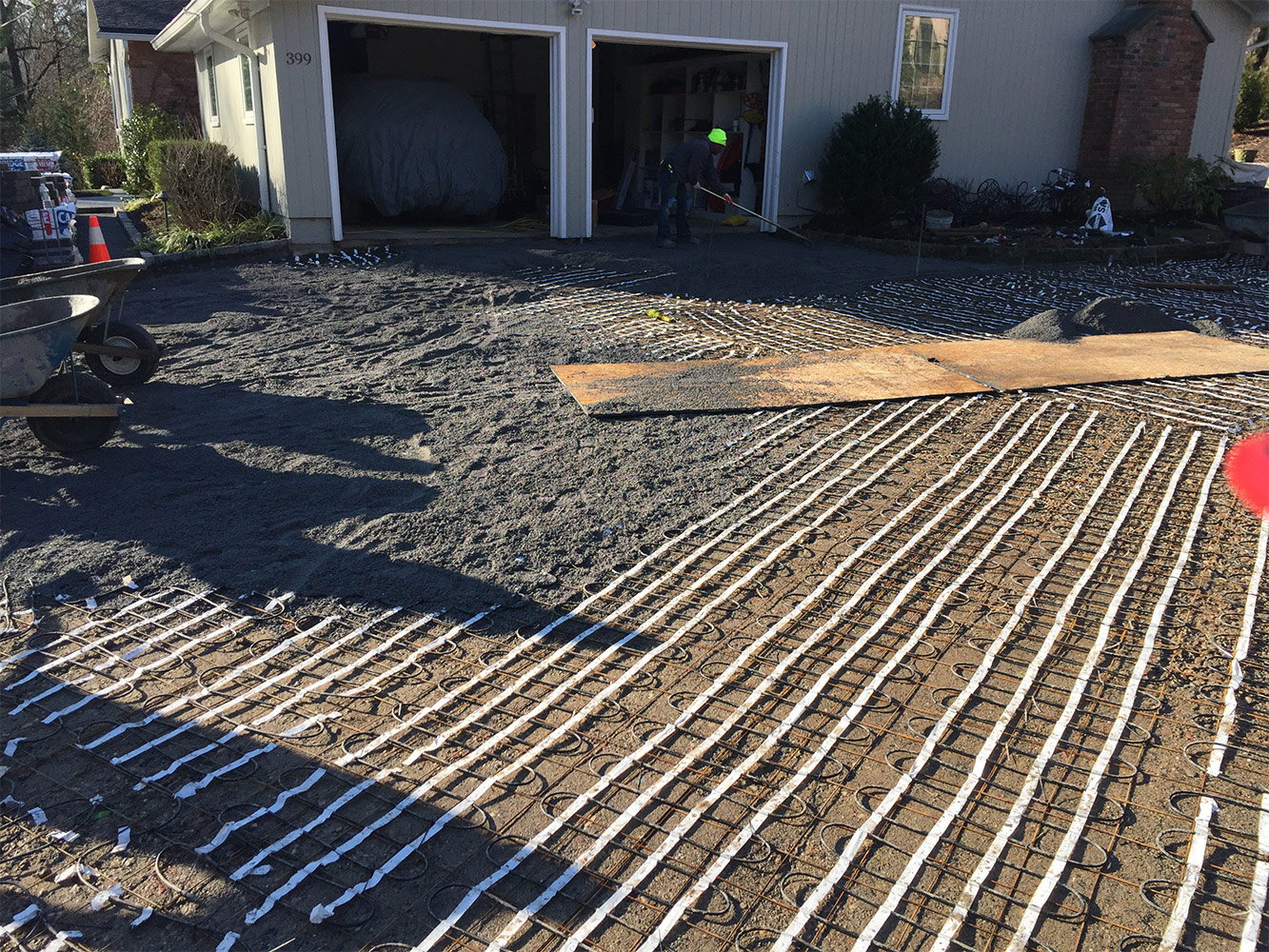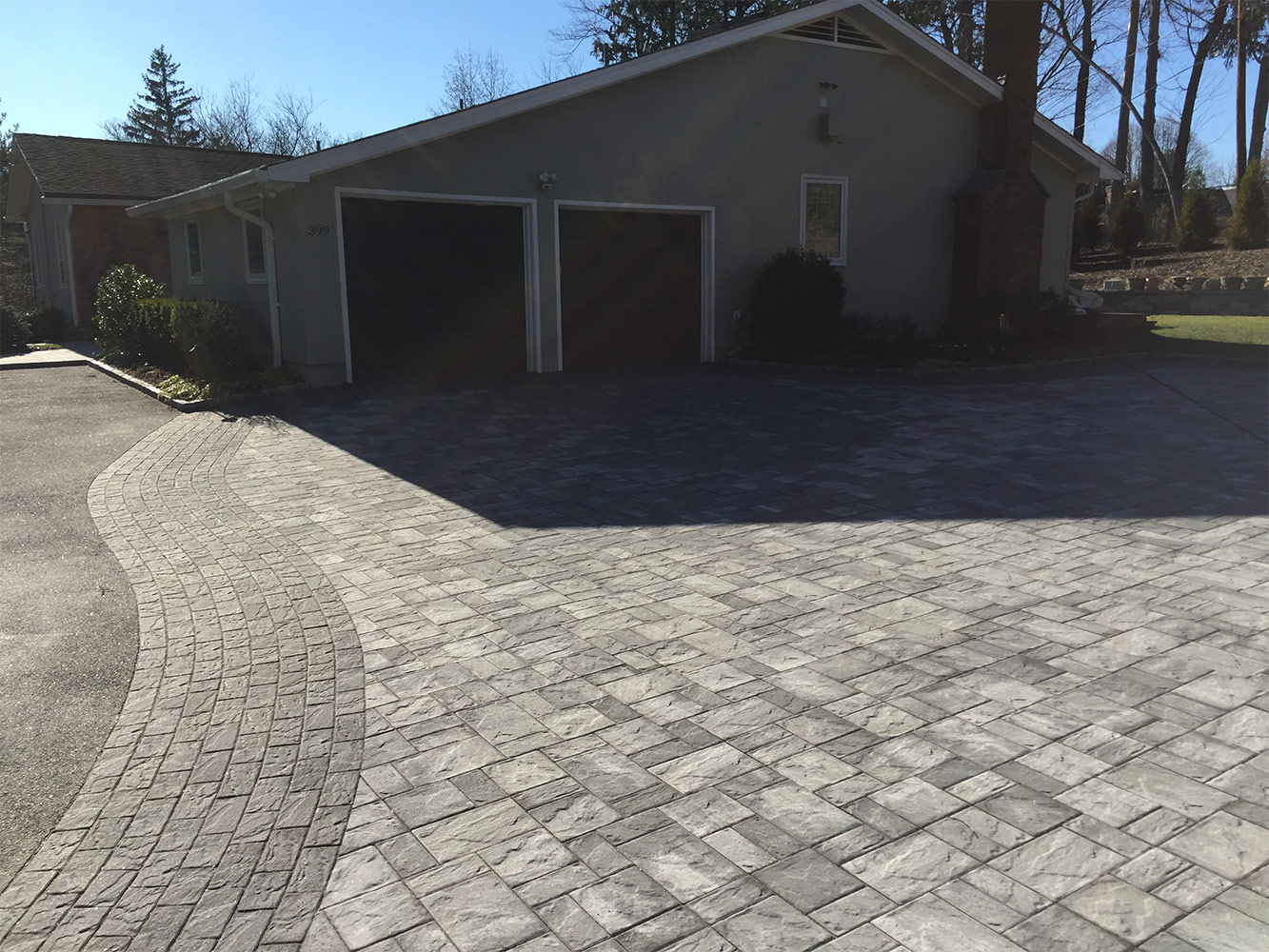 Rooftops
The rooftop contractors at Mighty Pavers understand your need for a serviceable, functional and attractive rooftop. Select our natural stones or pavers for a quality rooftop built for performance, durability and protection from harsh weather conditions.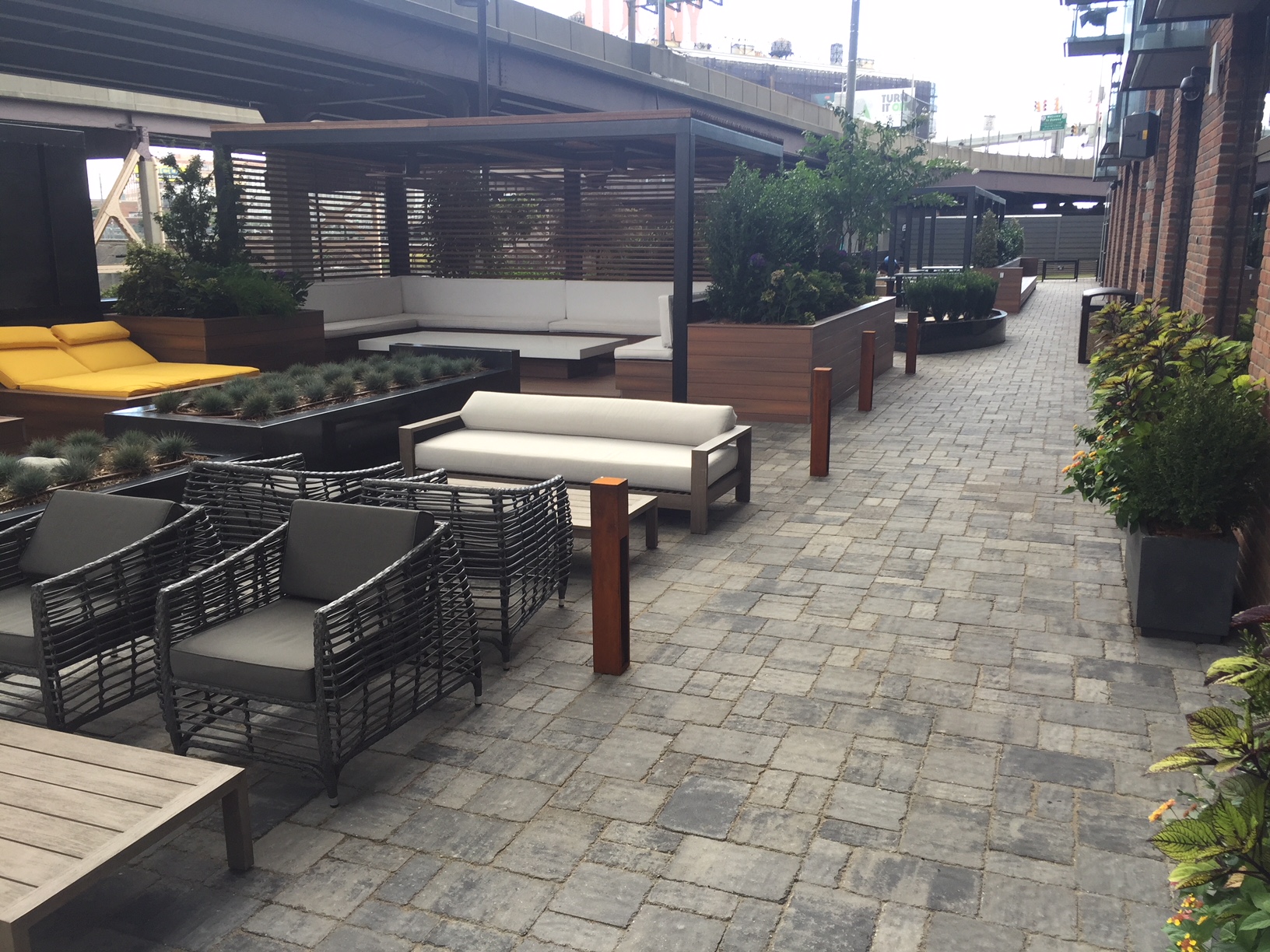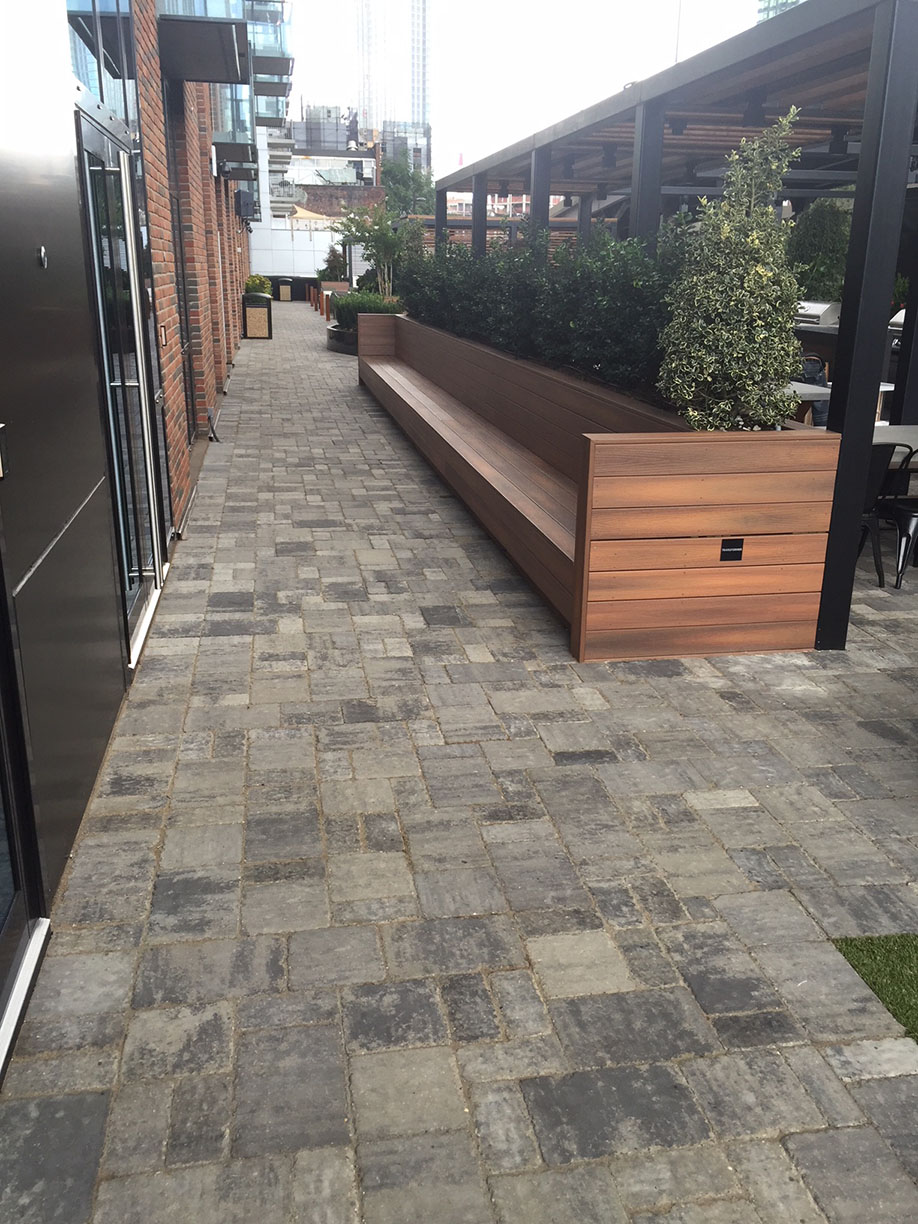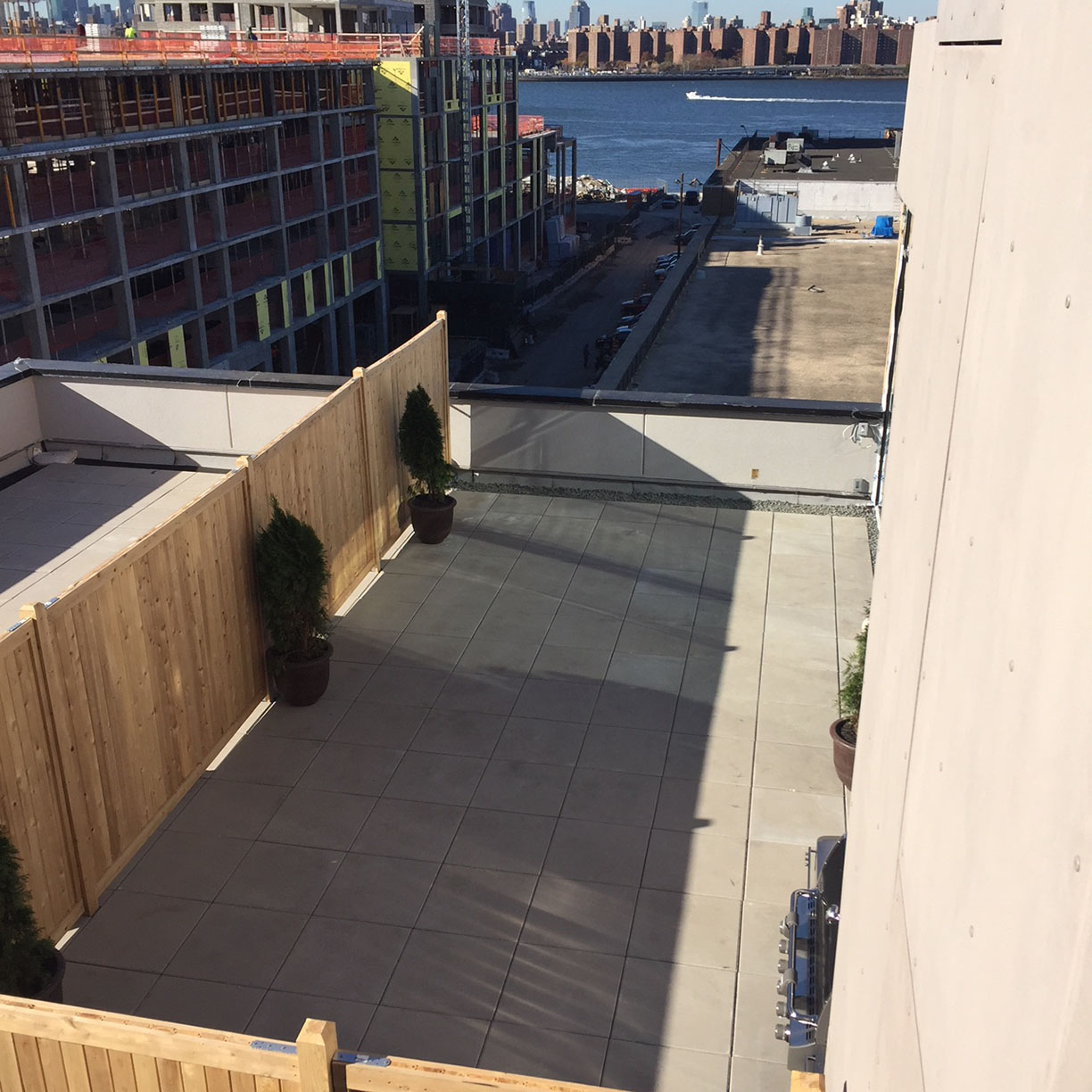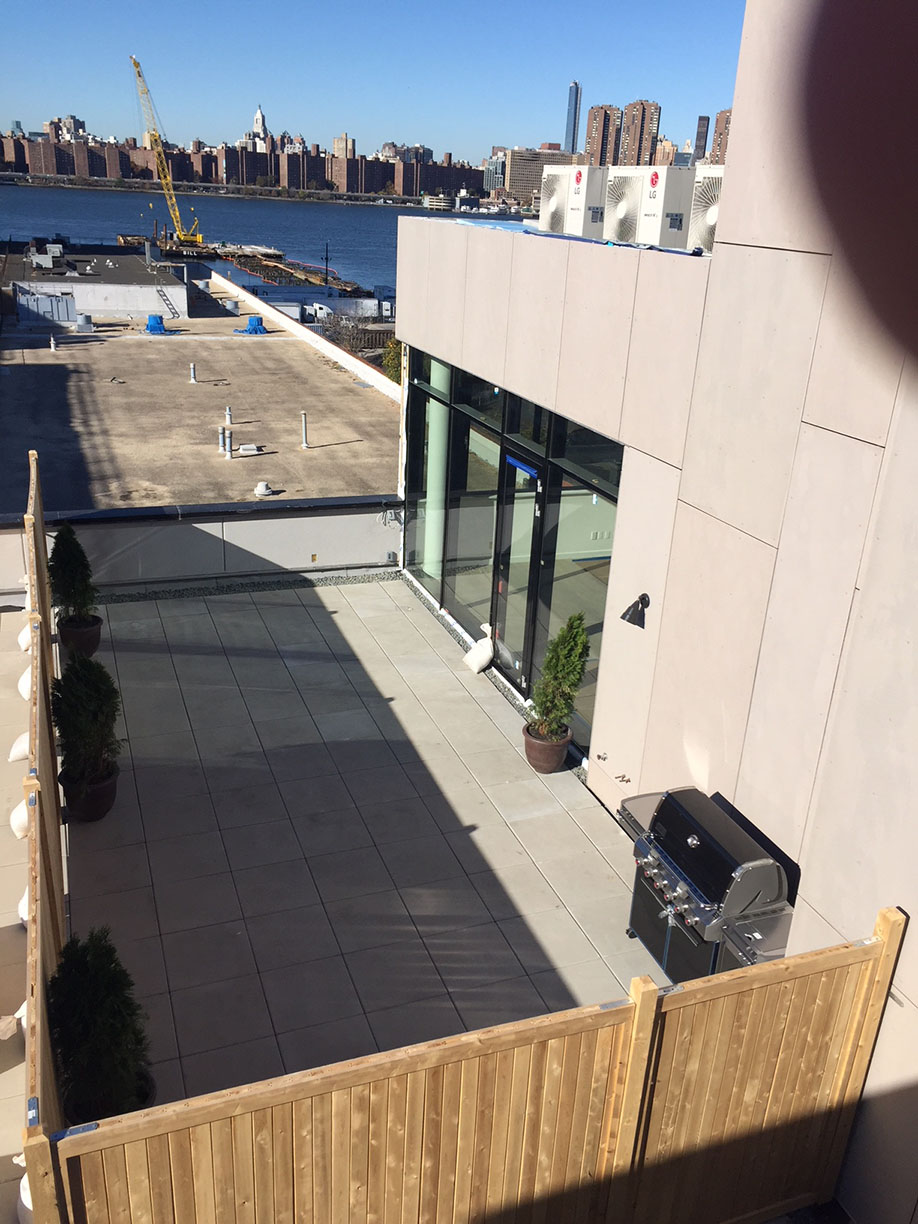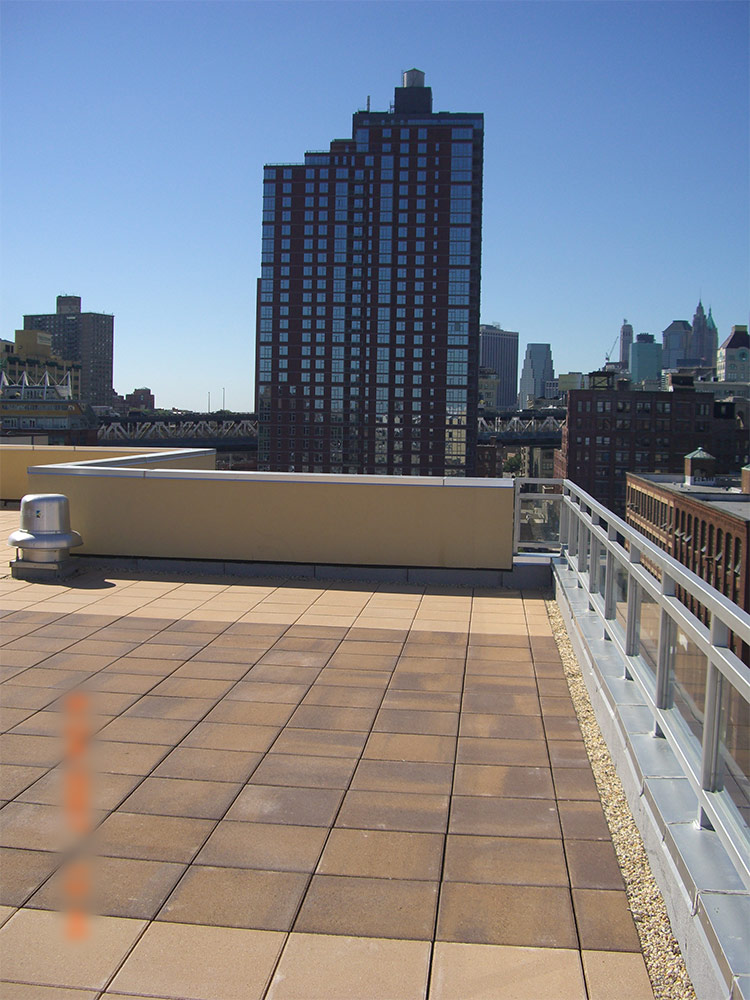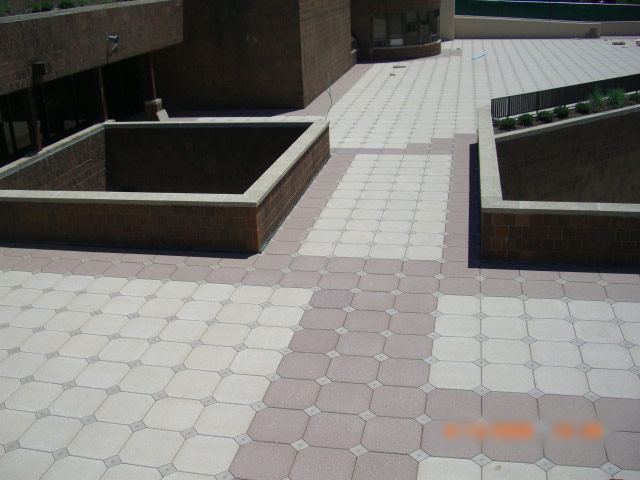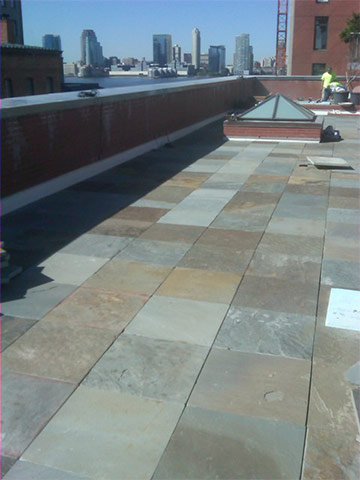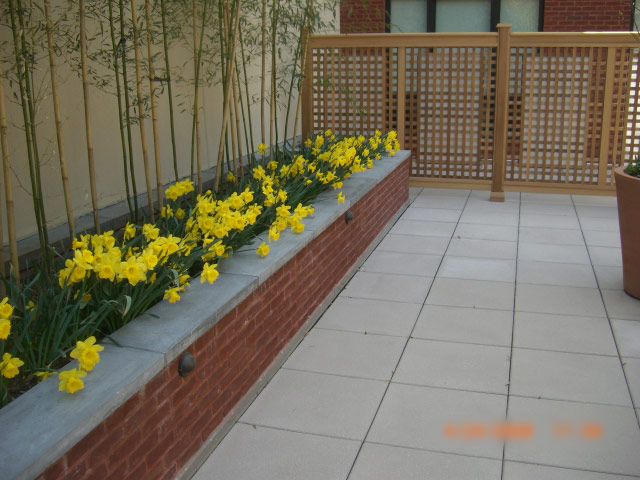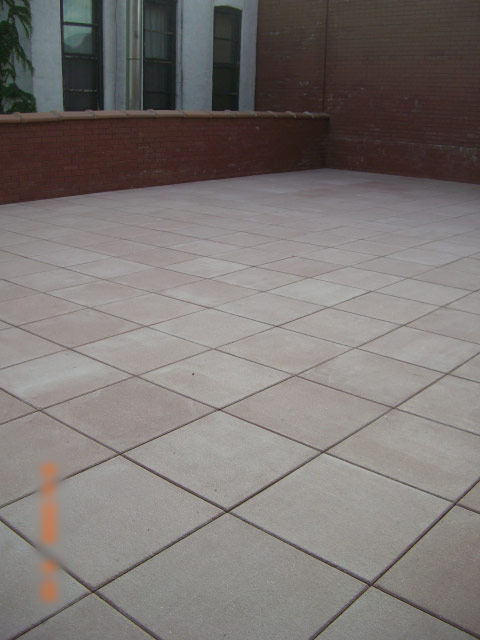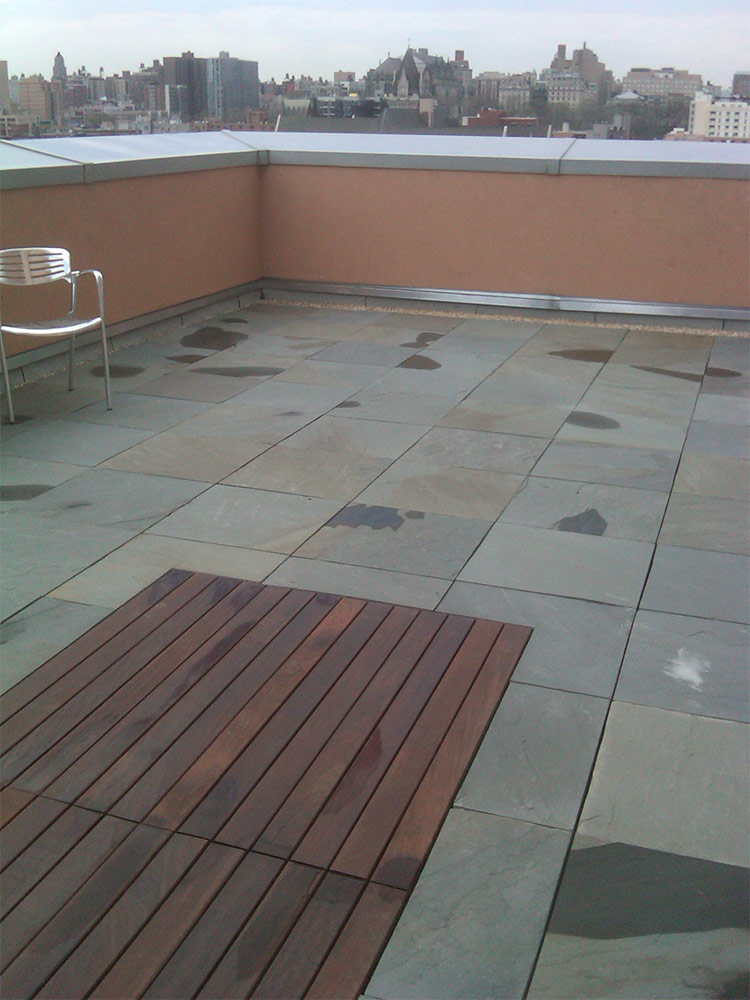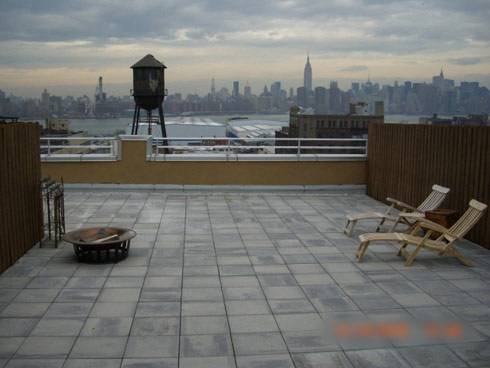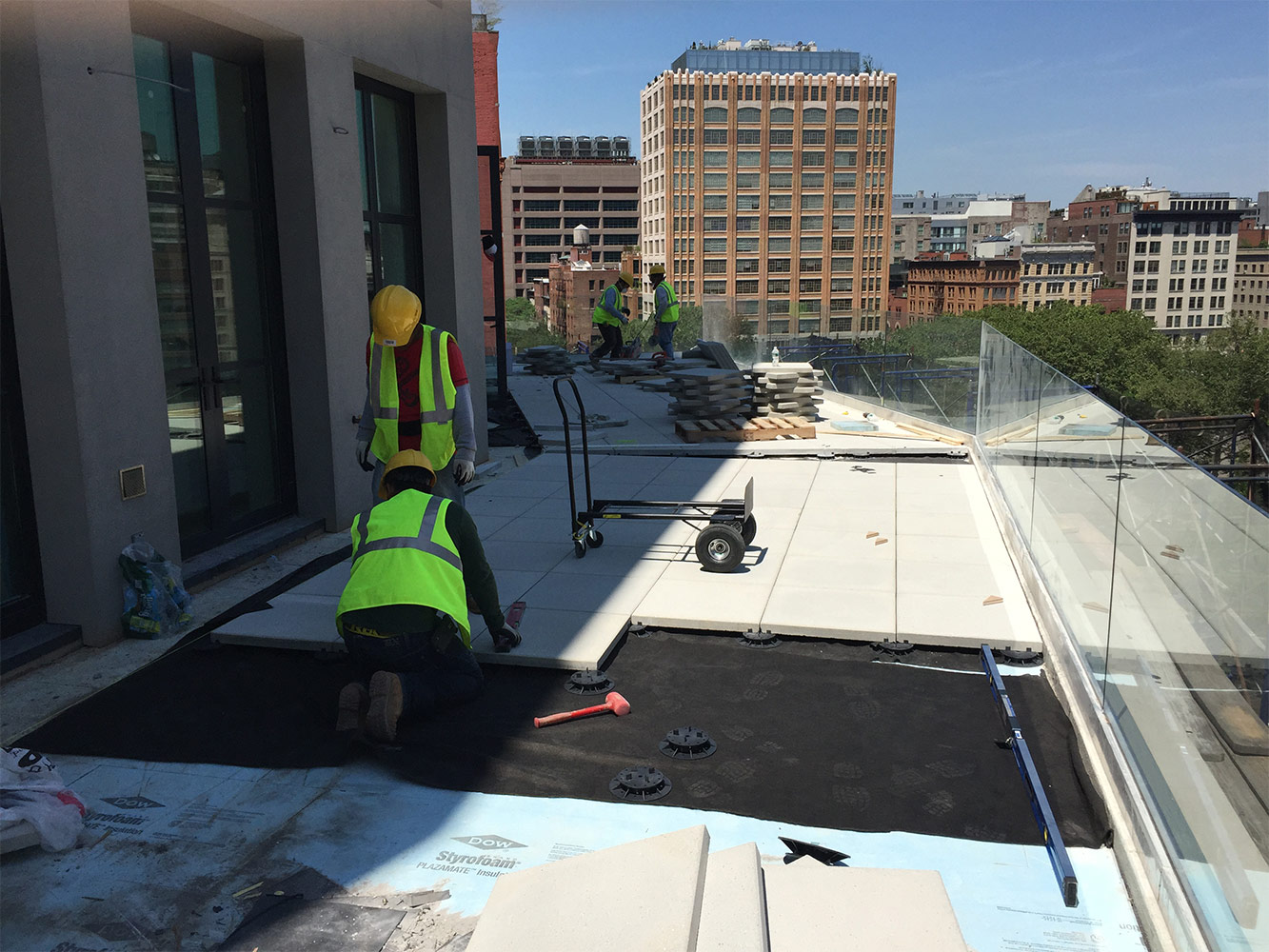 Outdoor Kitchens
If cooking outdoors is your passion, then an outdoor kitchen is the ideal solution. BBQ grill islands, pizza ovens, designated eating areas, amenities such as an outdoor fridge - imagine all the ways you can complement an outdoor kitchen to transform your patio into an outdoor living room.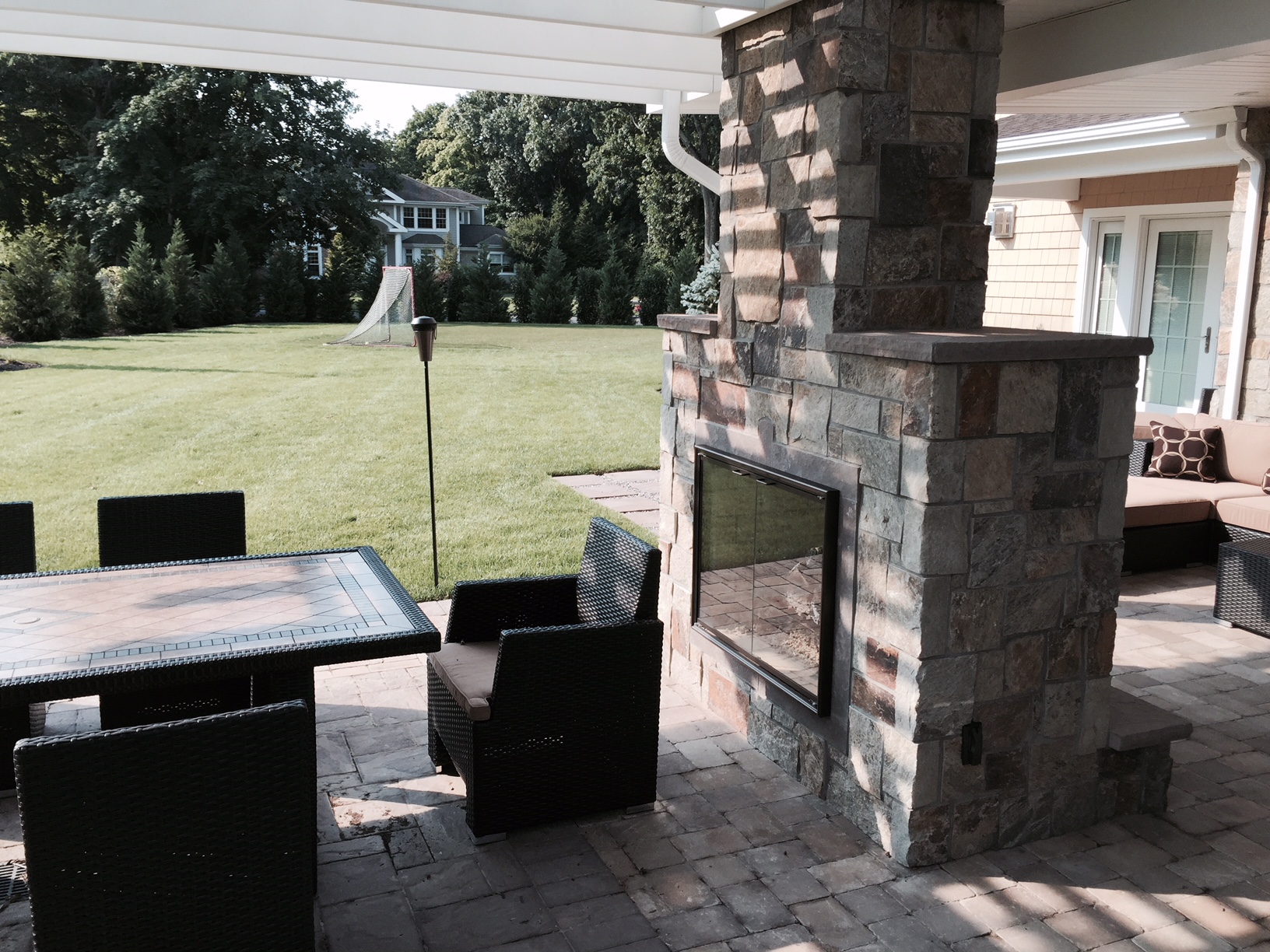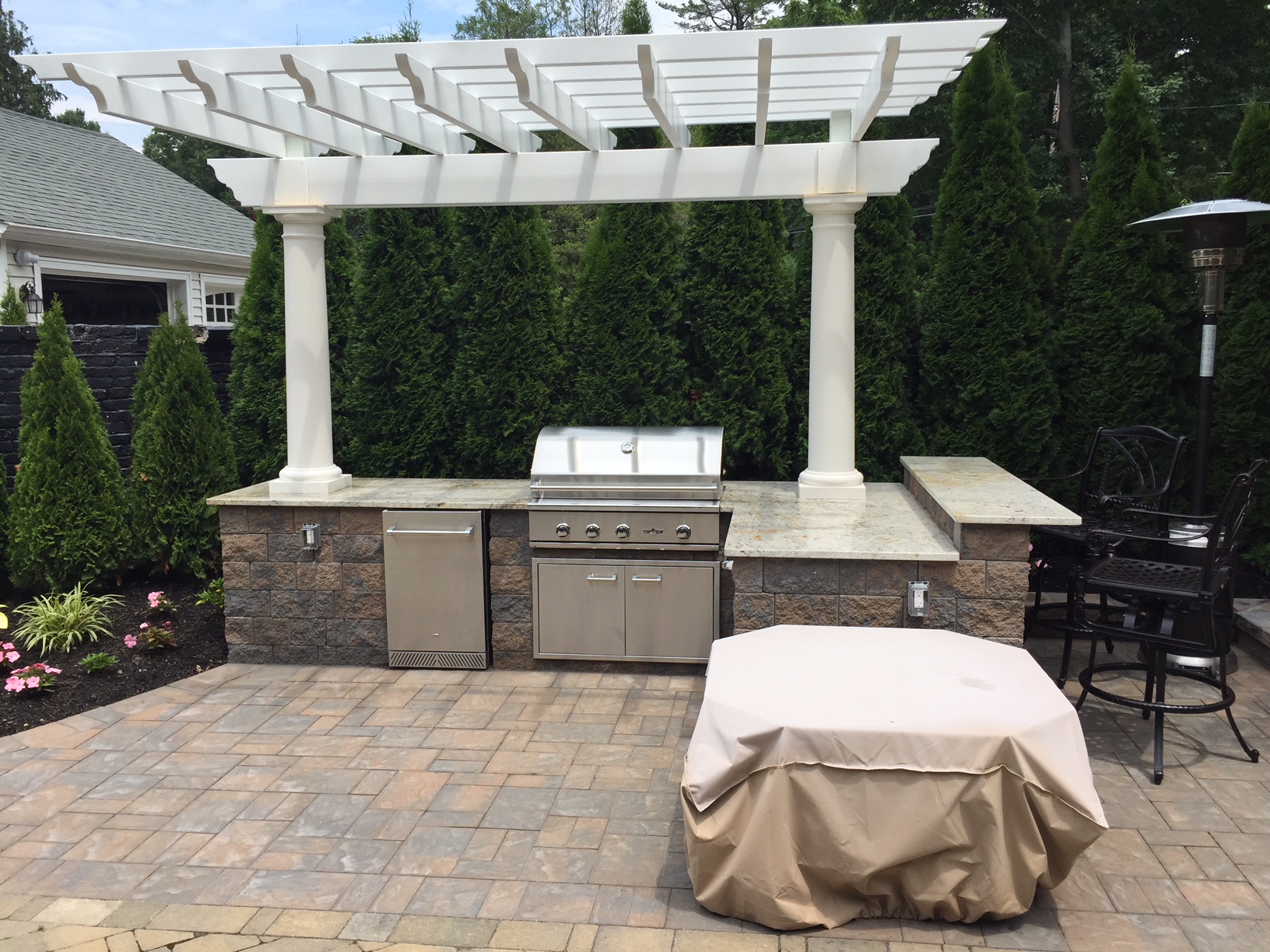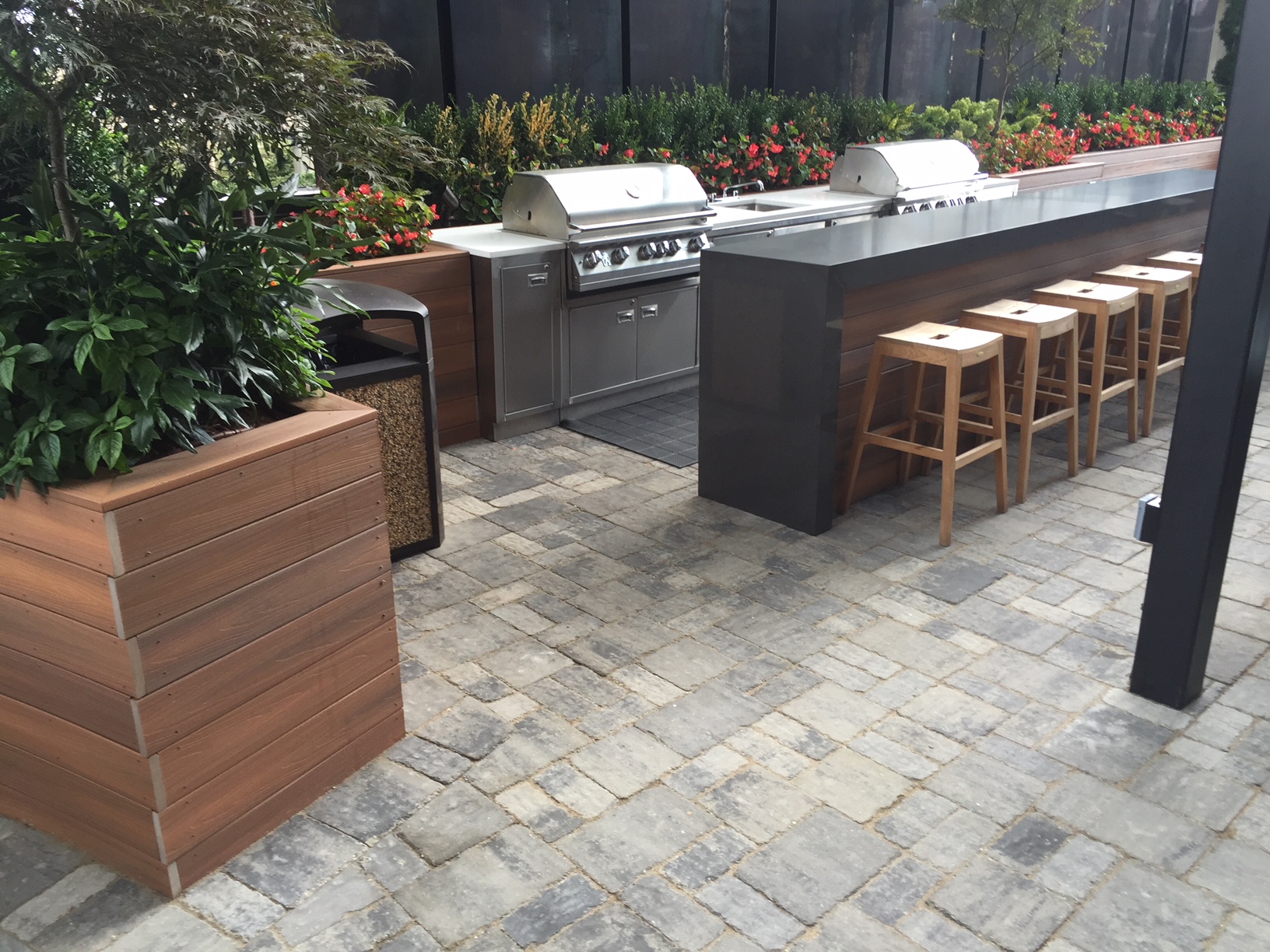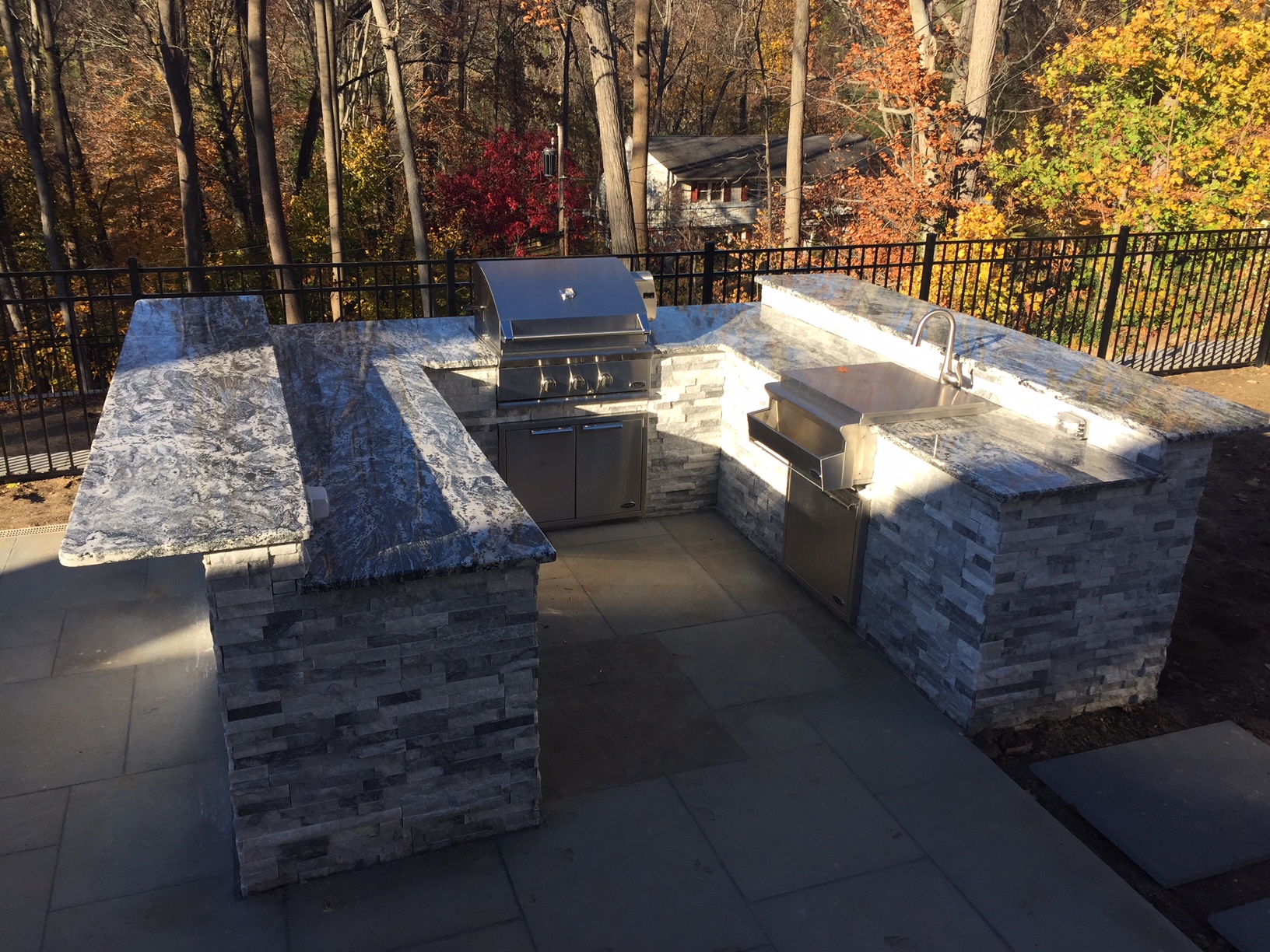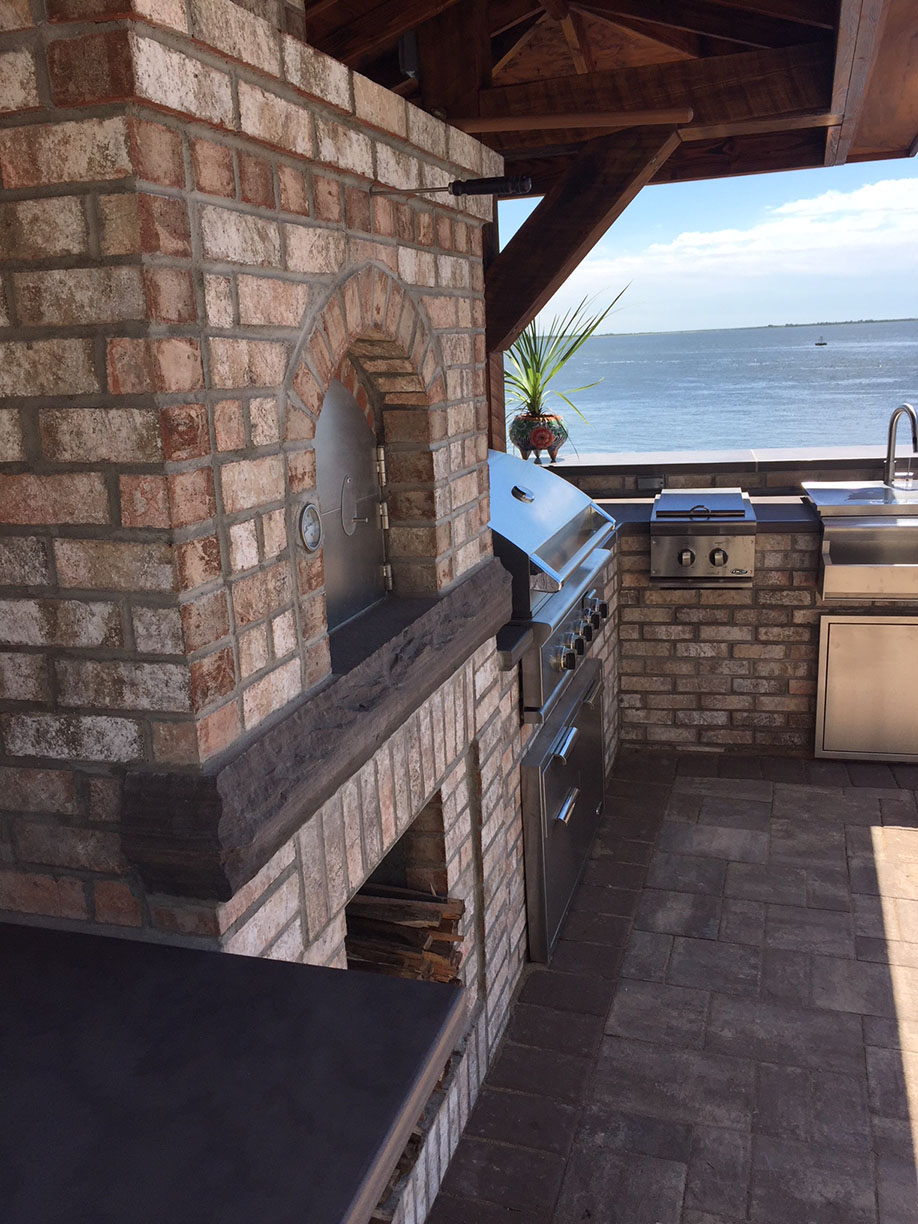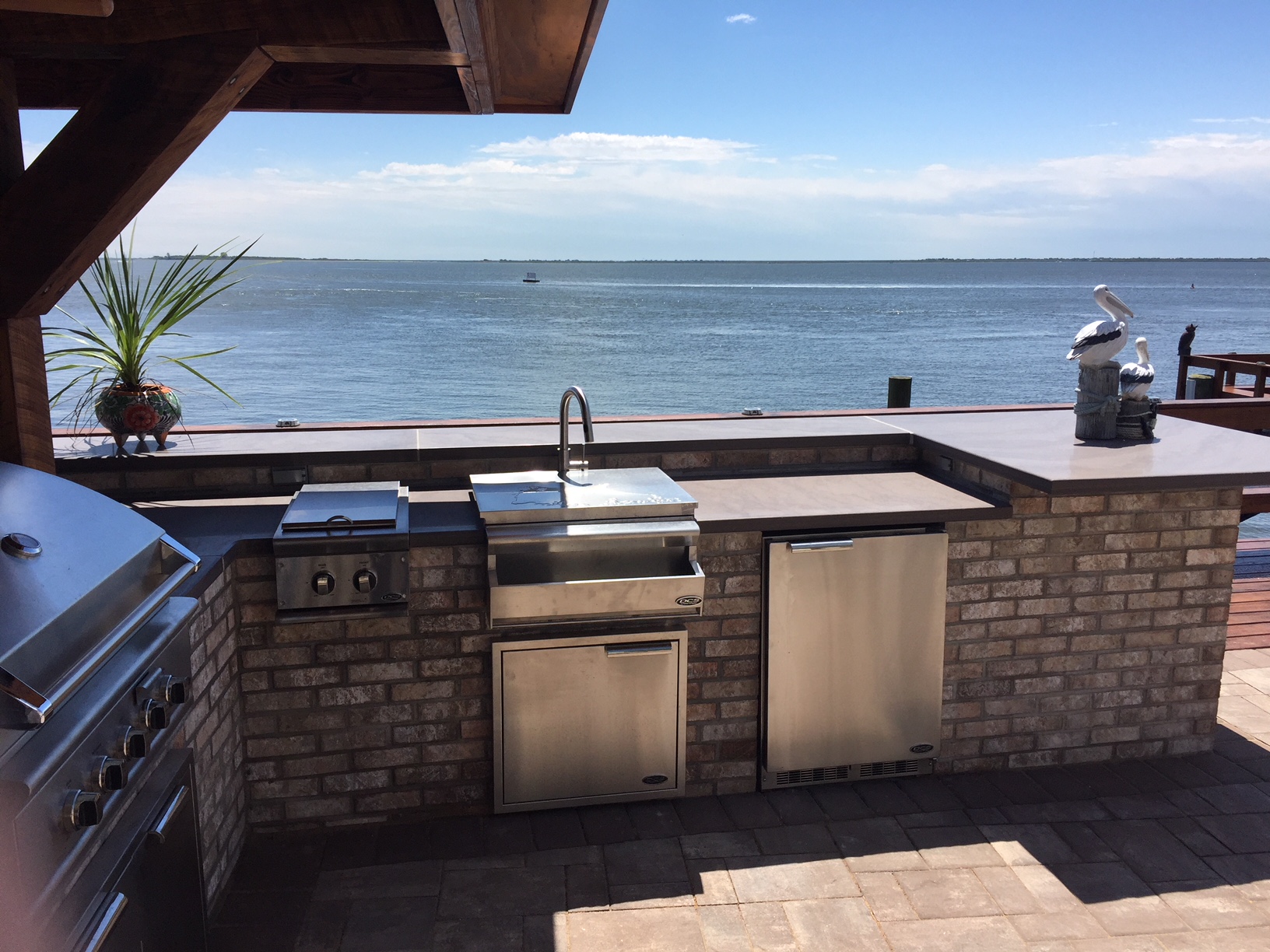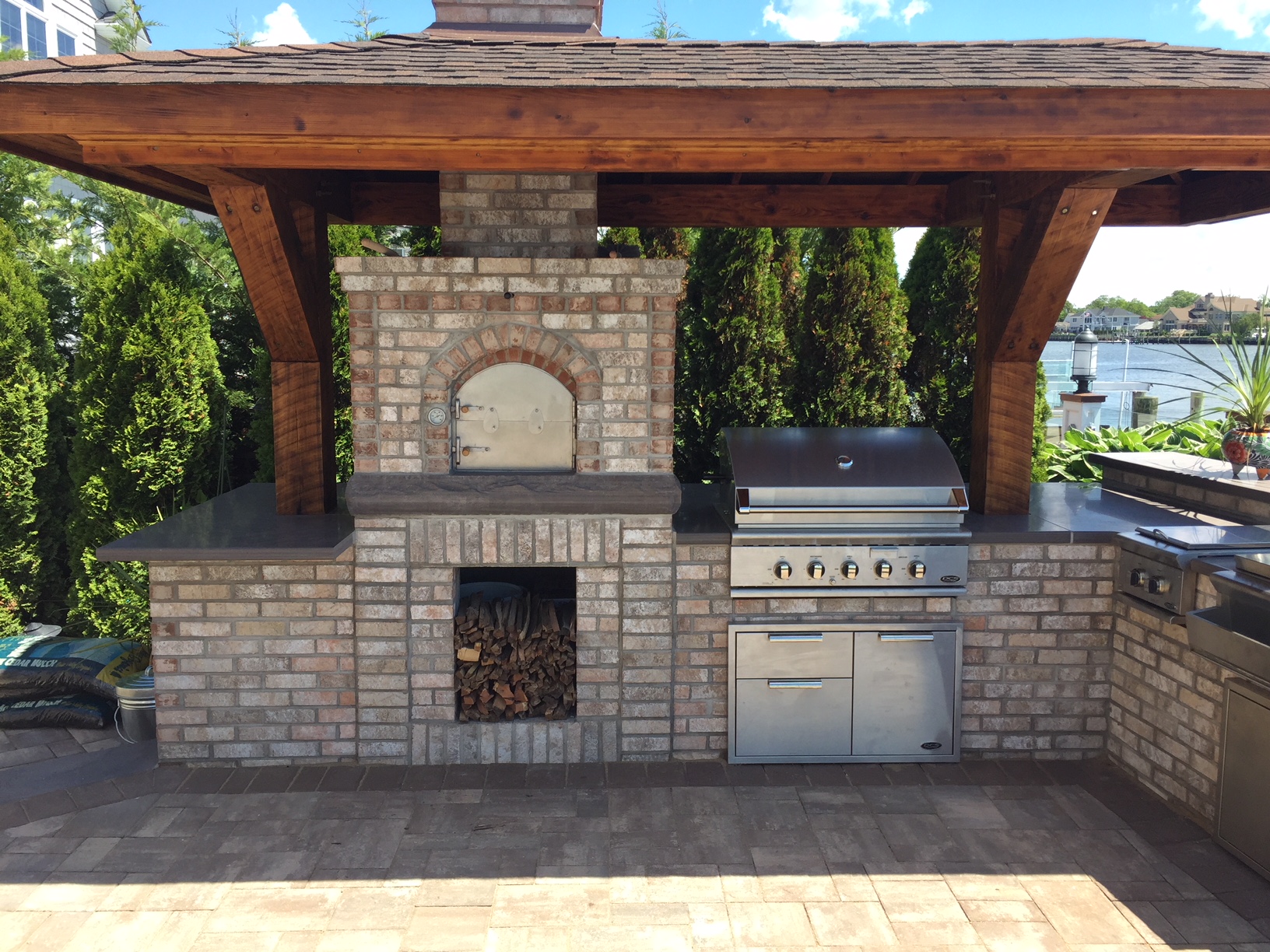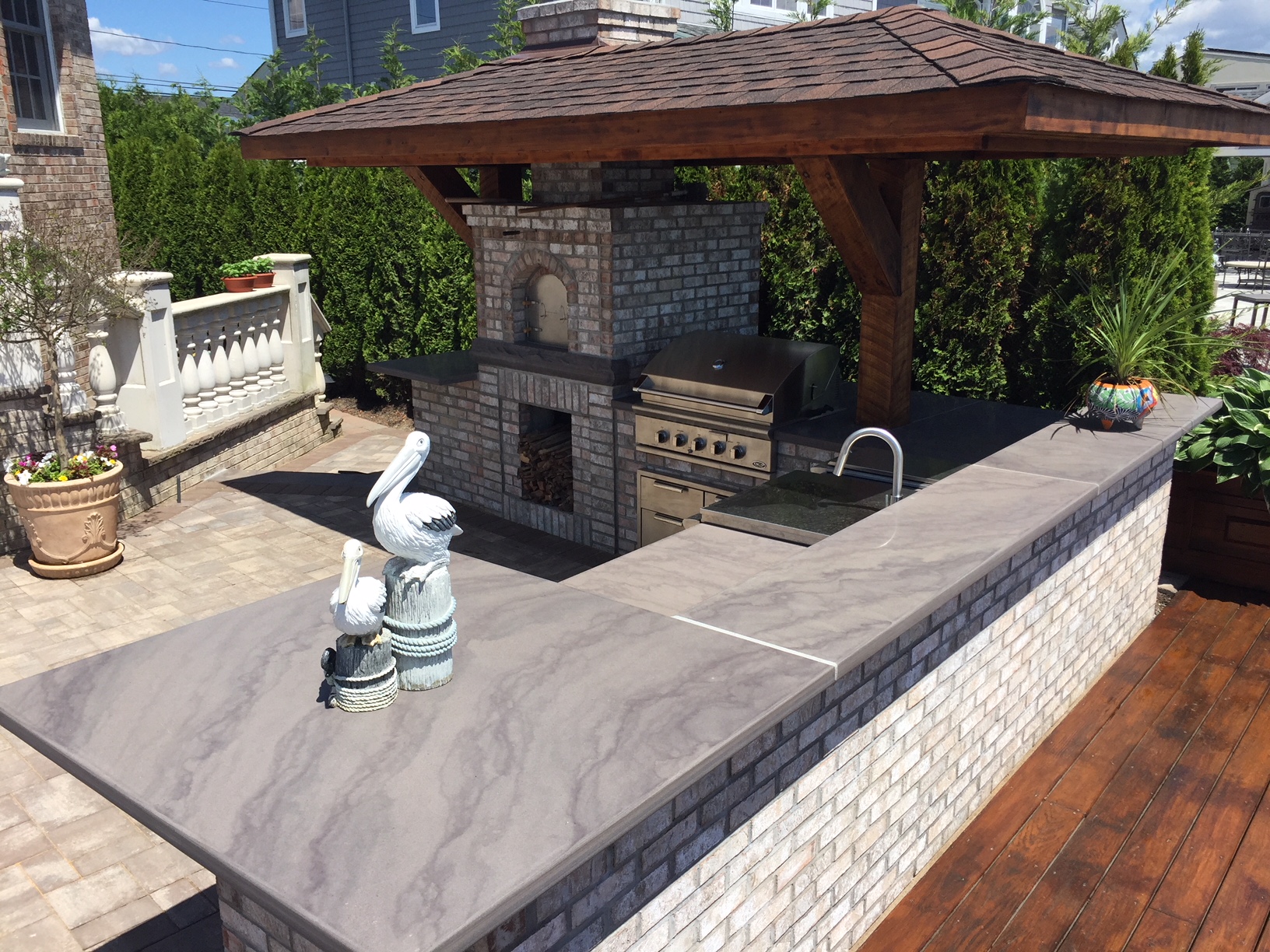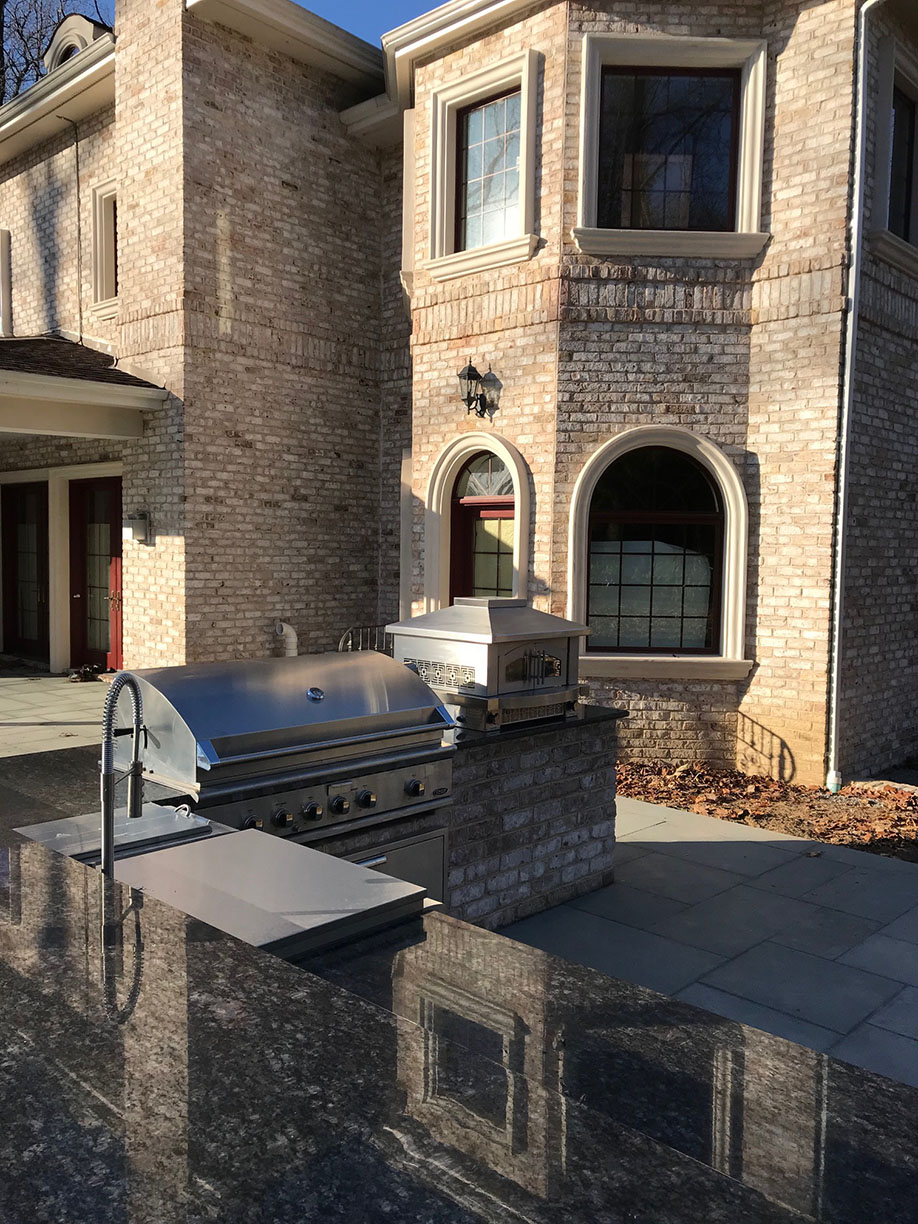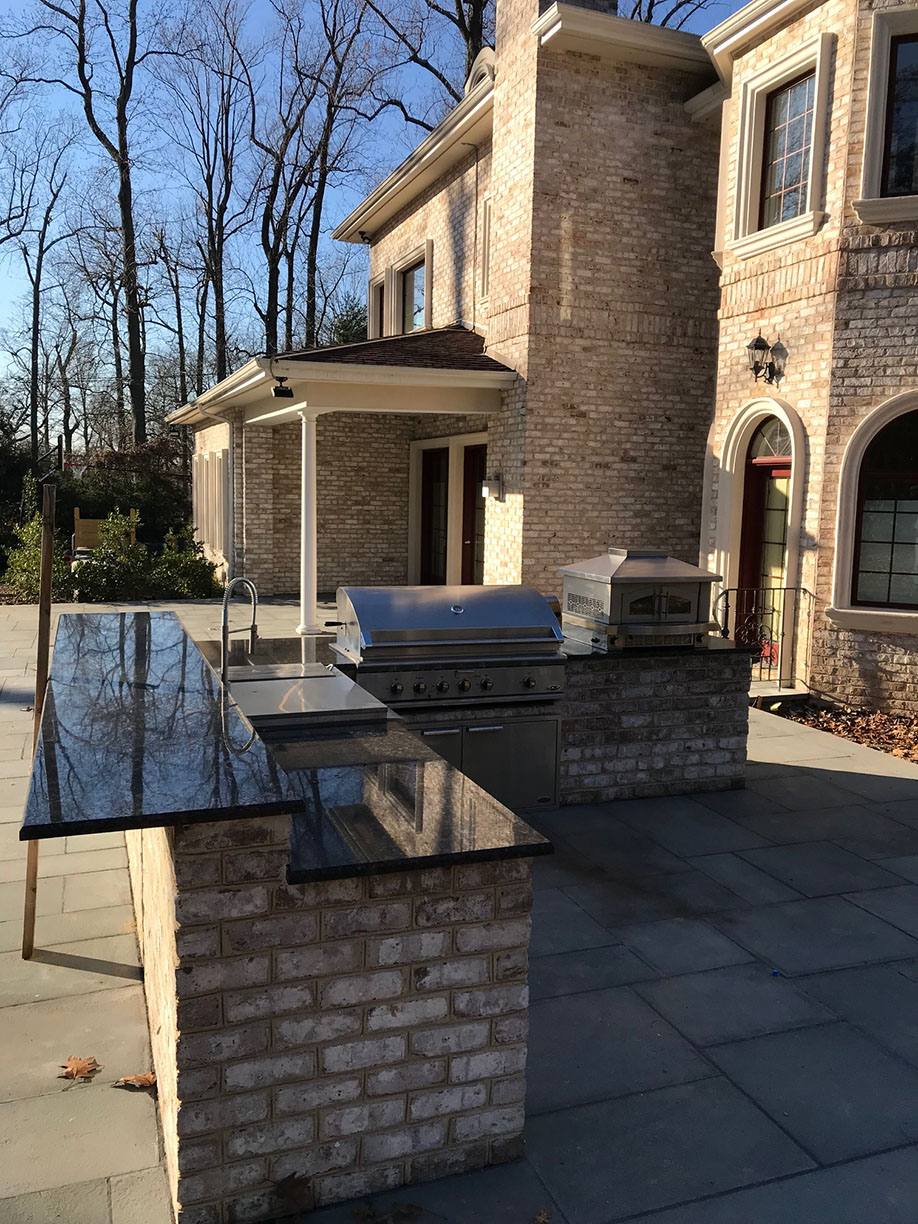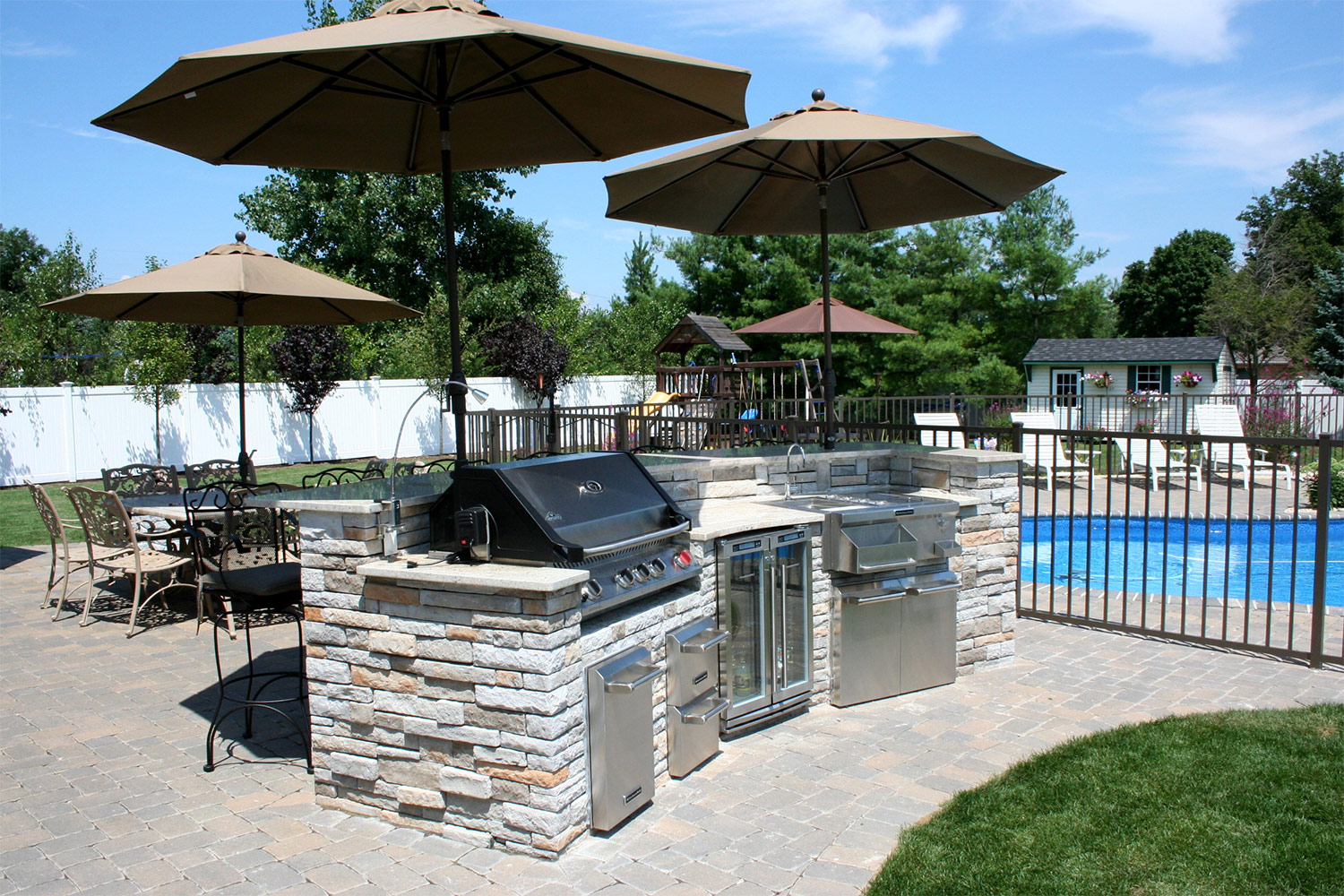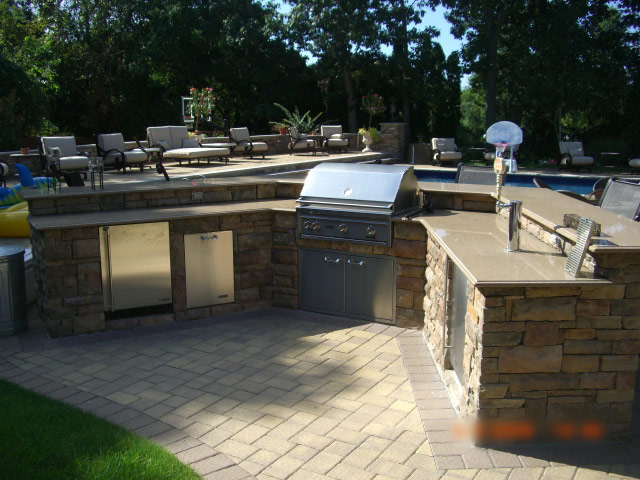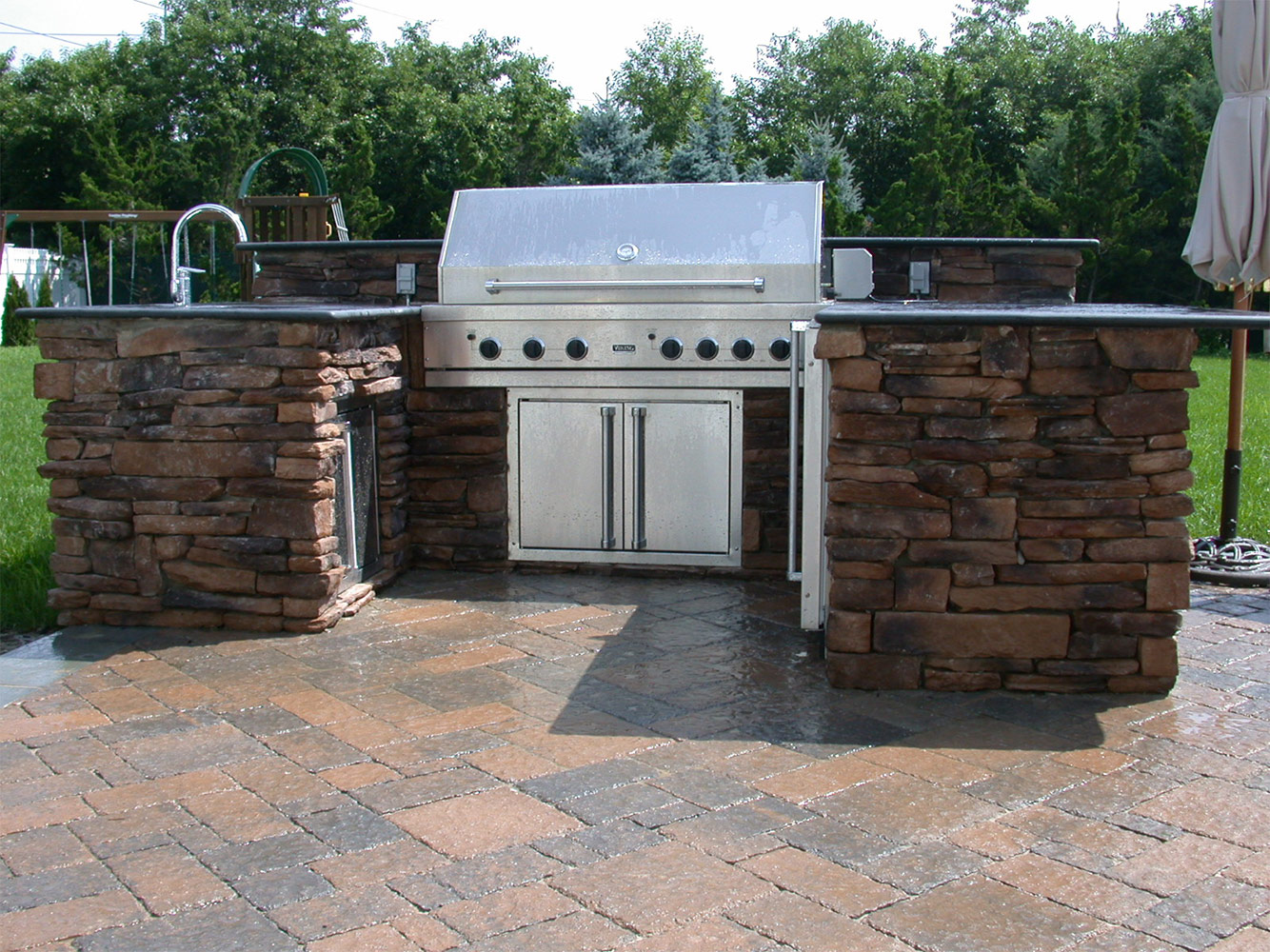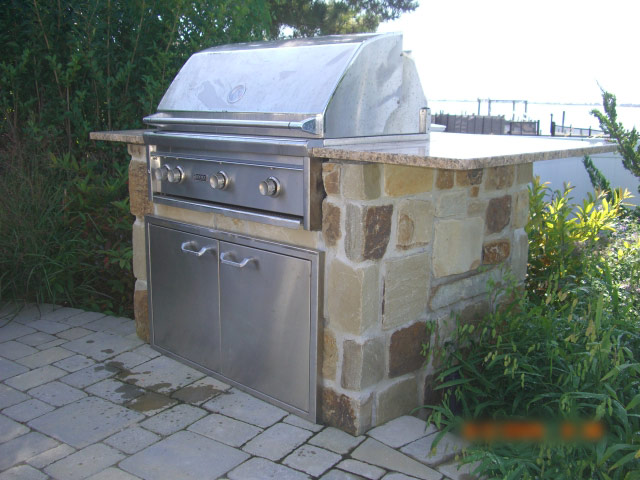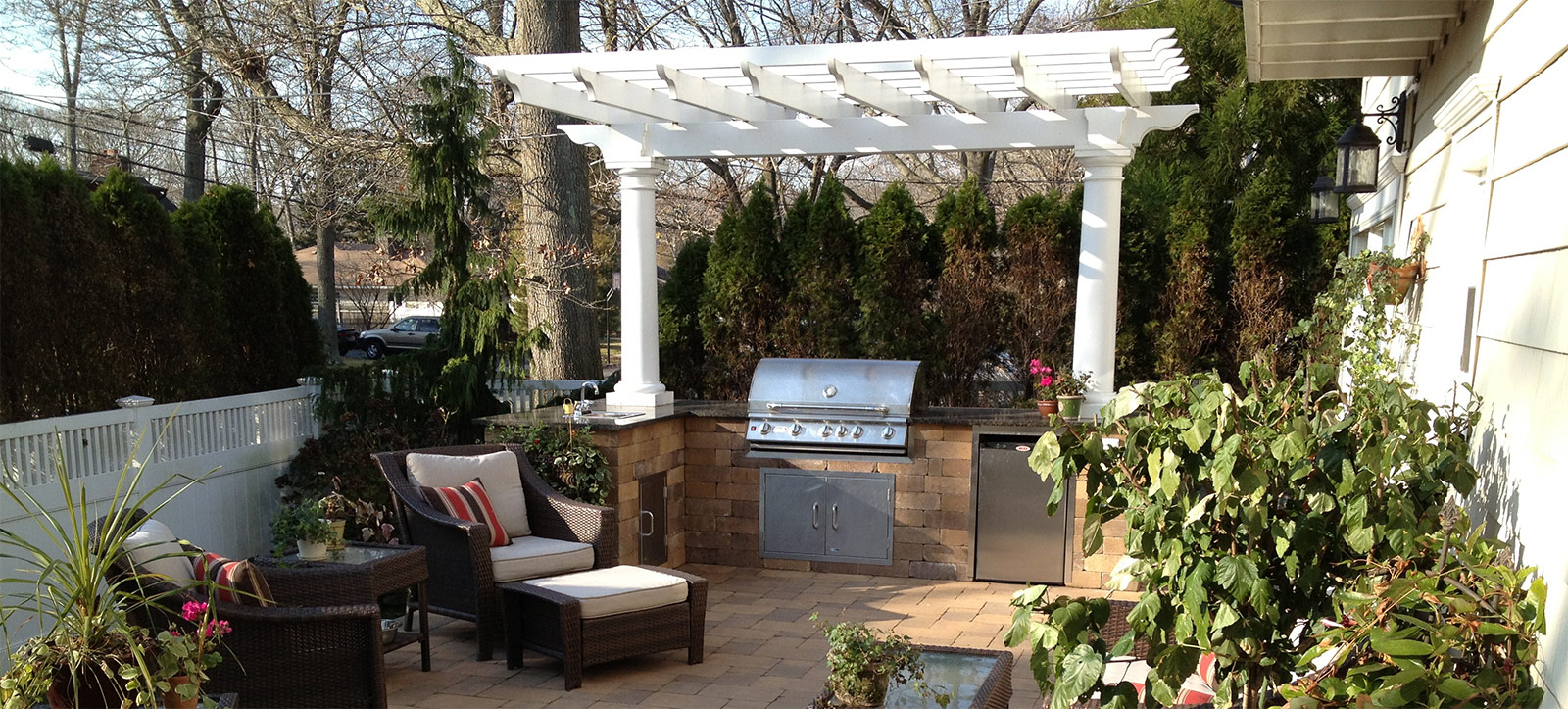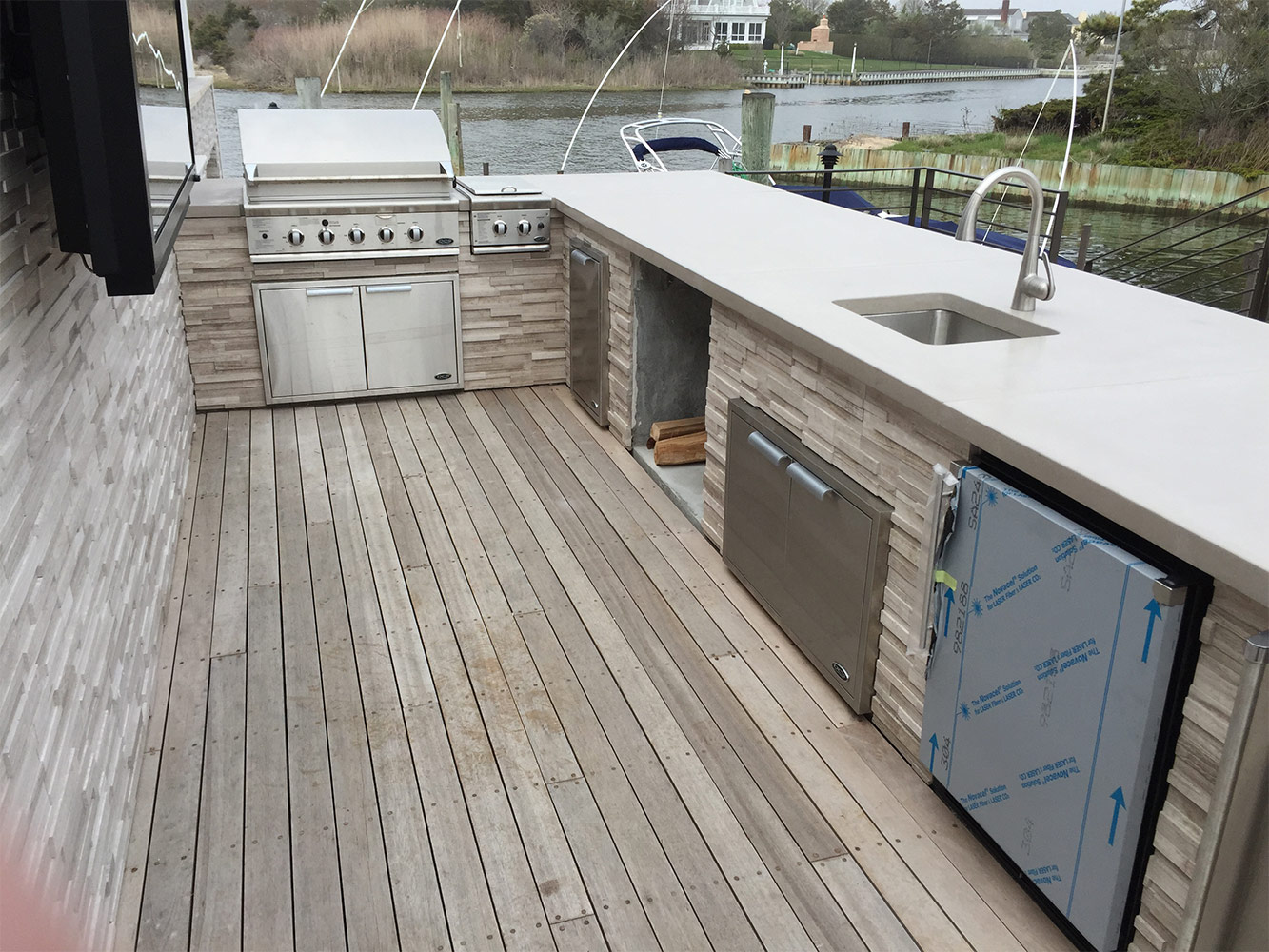 Before & After
The curb appeal, the sense of pride, the added value to your home - it's a long term investment to promote decades of quality, beauty and peace of mind. We're confident our before and after photos demonstrate the transformational power of custom stone work installed by the design professionals at Mighty Pavers.






And more
For nearly two decades, Mighty Pavers has delivered unparalleled masonry service to satisfy hundreds of customers throughout the pristine properties of Long Island, Westchester, Greenwich, Connecticut and New York City.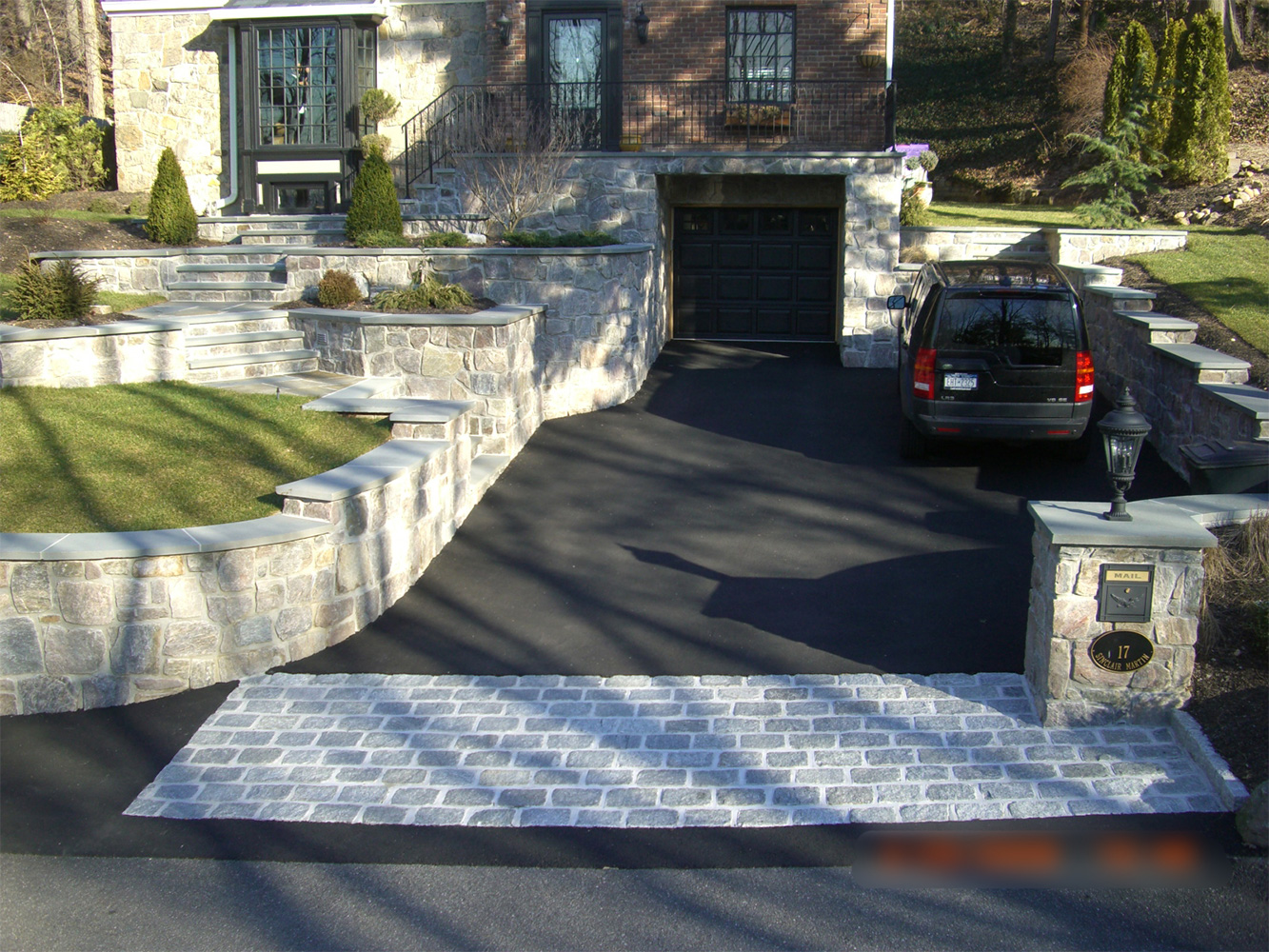 MIGHTY PAVERS DELIVERS DECADES OF FINE STONE WORK TO EVERY PROJECT.
We are your stone work and paver experts, proudly installing custom solutions in every corner of the Tri-State Area. Ready to enhance your property? Let us pave the way to quality.